Walt Disney Concert Hall and Gardens in Downtown Los Angeles
As one of the most recognizable buildings in Downtown LA, the Walt Disney Concert Hall attracts thousands of visitors each week. While seeing a concert in it is something you must do if you are a symphony fan, just exploring the grounds and marveling at the architecture is something you can do for free daily. Here is all the information.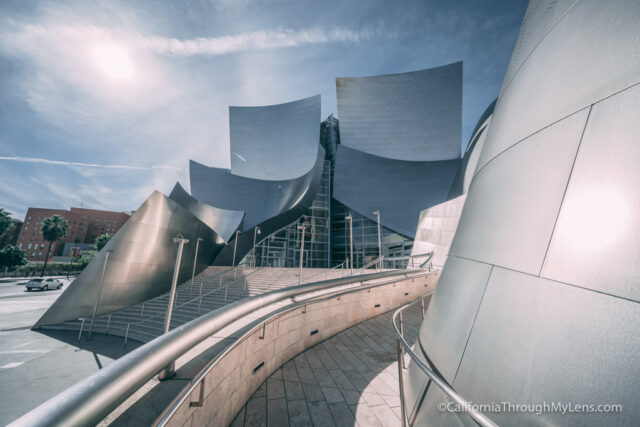 Details
Free, paid tours are available as well
You cannot see the concert hall on most trips but sometimes you can during the summer when practice is not happening.
Hours: 9 AM to 5 PM daily
Location: 111 S Grand Ave, Los Angeles, CA 90012
This information is from my visit in 2017 and 2019
Read all about my favorite Downtown LA spots here
Getting There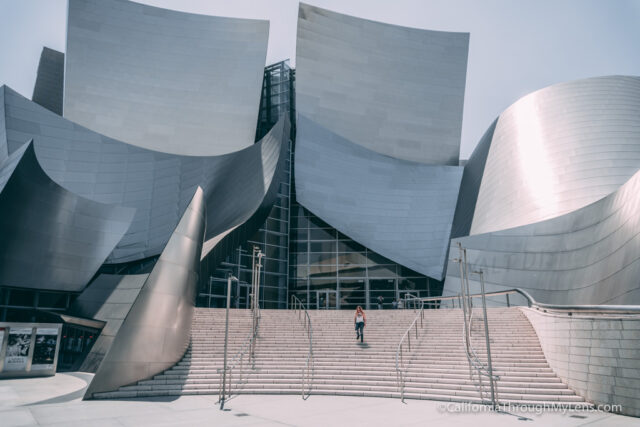 It's often hard and expensive to find parking in Los Angeles, and this area is no different. Most structures will be around $4 for 15 minutes and $20 max, so be prepared to pay if you drive. Alternatively, you can take the train and then just hop on public transportation to get over there as well.
The Concert Hall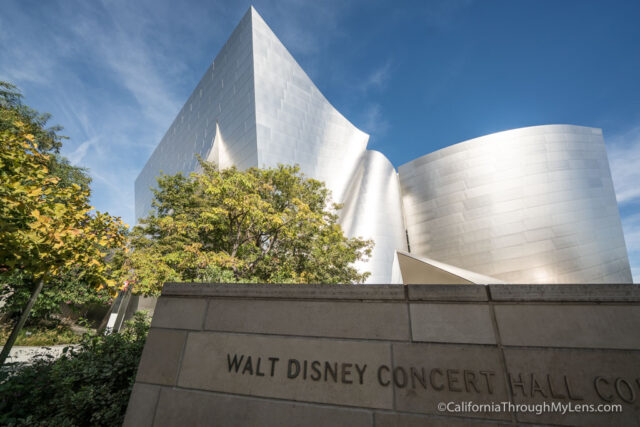 Walt Disney Concert hall is a fantastic piece of architecture, and it's a ton of fun to just wander around and look up at all the angles.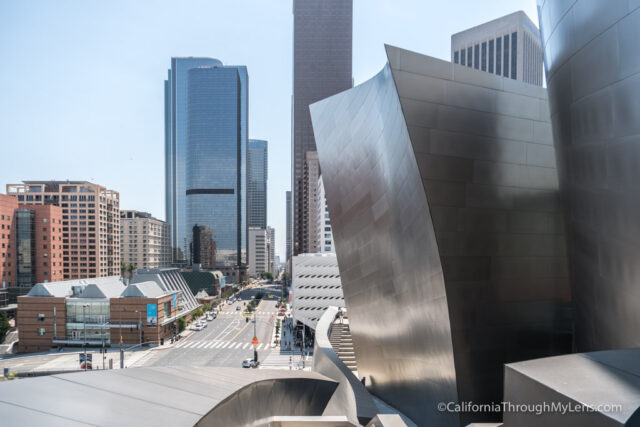 Various pathways and staircases take you all around the building, and they seem to go all sorts of ways, so it feels like a "choose your own adventure" to pick which path you want to take.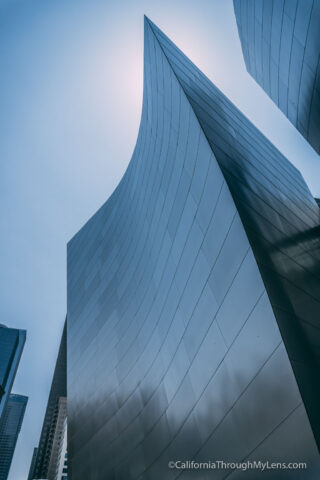 The fun thing about this spot is that the angles continue to change with each bend, so you are always getting new and unique photos as you wind around.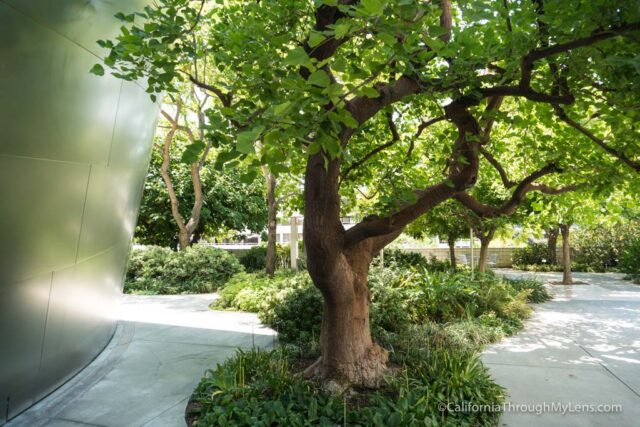 In the back area, there is a small garden with trees and various plants.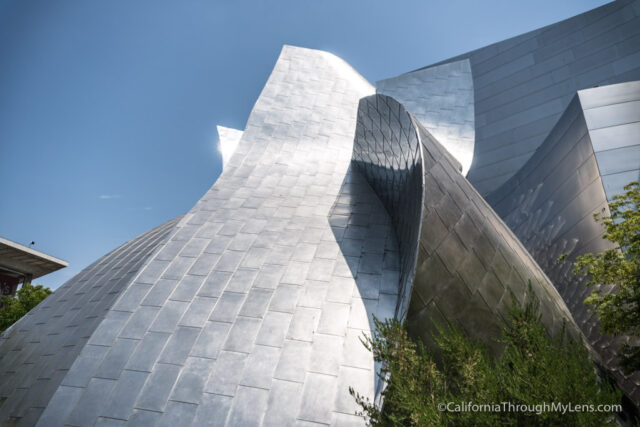 This is a great spot to relax during the day as there is plenty of shade and quite a few tables you can utilize.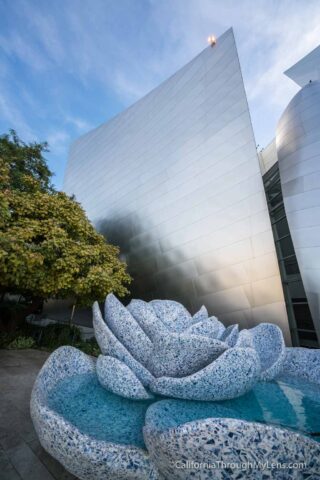 Be sure to walk through the garden and check out the big stone flower fountain in the back. It's a cool place to grab a photo with the concert hall walls behind it.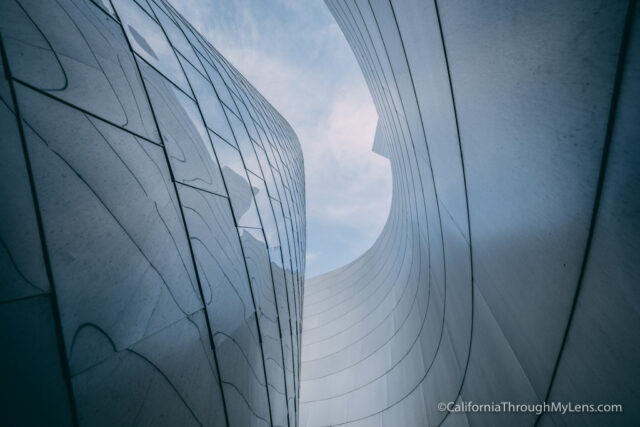 If you are wondering what the inside looks like, here is a short video of it.
On a visit to Downtown LA, you are going to want to check out the Walt Disney Concert Hall. It's one of the most unique places in Los Angeles, and it has a ton to offer, especially if you are a photographer. Let me know what you think in the comments.