Switzer Falls Hike in Angeles National Forest
Switzer Falls is an excellent hike in the San Gabriel Mountains, north of Pasadena and Los Angeles. It is probably my favorite hike in this area as it has lots of history, beautiful canyon views, and two nice waterfalls. This reverse hike takes you downhill to the waterfall and then uphill on the way back, and it can be crowded on the weekends, so know that in advance. It is worth getting here early to experience this beautiful hike, and here is all the information.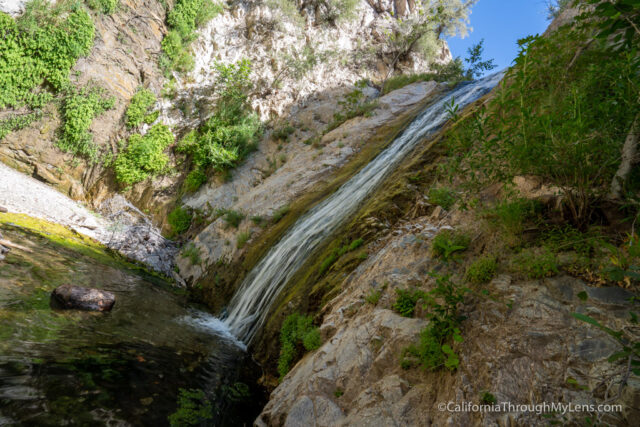 Details
Video
Here is a video I made of the hike.
Getting There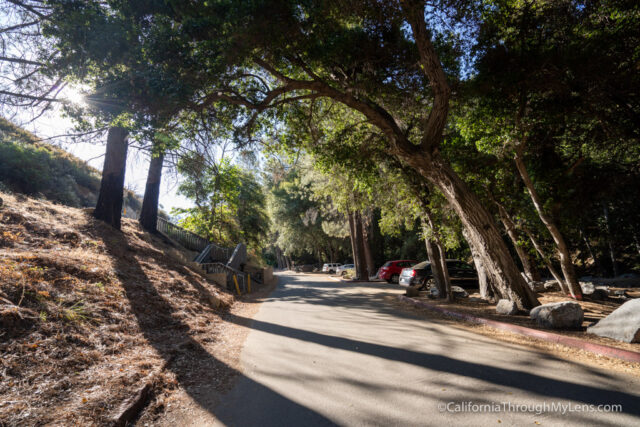 From Pasadena, you will take the 210 North to CA-2. From there, you will head up into the mountains for about 10 miles till you reach the Switzer Picnic Area. There you will head down to the trailhead where you can park to start the hike.
The Trail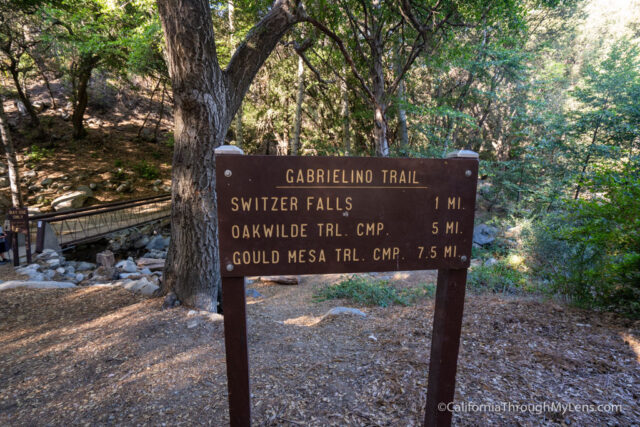 From the parking area, the trailhead is near the bathrooms. There is a sign that says it is only a mile to the waterfall, but I have no idea what that is referring to as it is much longer than a mile.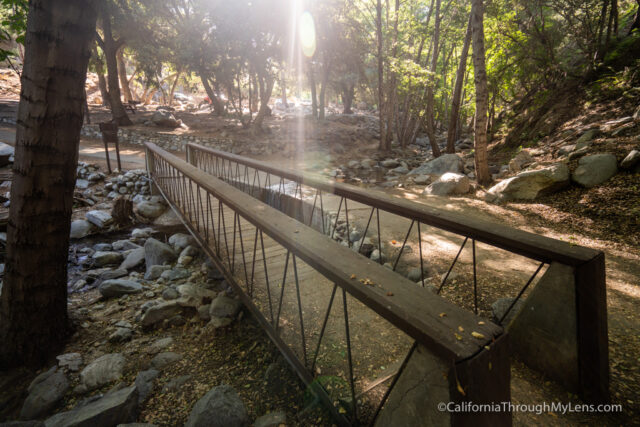 The trail begins by heading over a small bridge and into a beautiful shaded area with picnic benches and more bathrooms.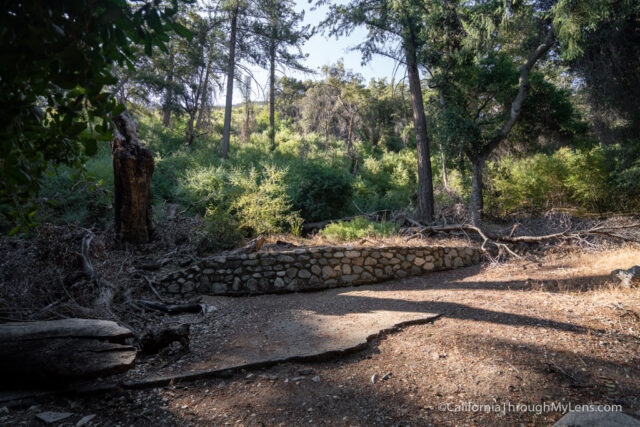 The trail then heads downhill and follows the stream for most of the first mile. There were only two water crossings that we had to rock hop over when we went.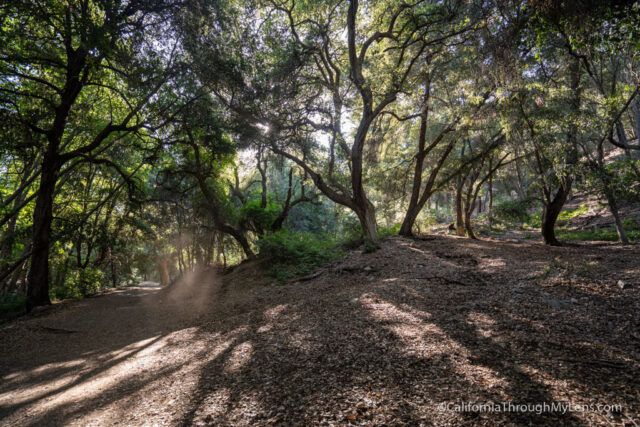 Eventually, the trail will reach a few old stoves left from the human history in this area, and then it will start heading uphill.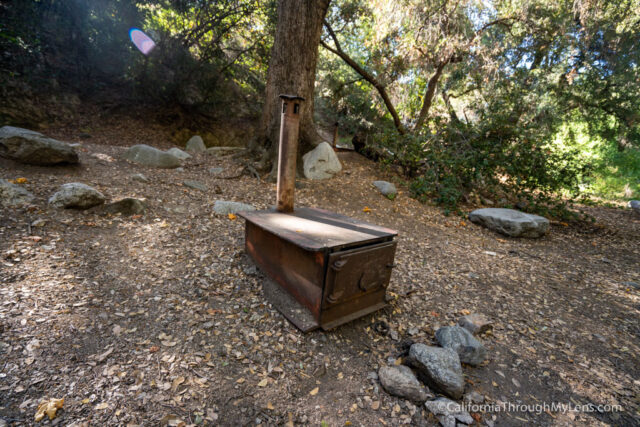 The uphill is not too long, but it does go out of the shade on an exposed trail that looks down into the canyon.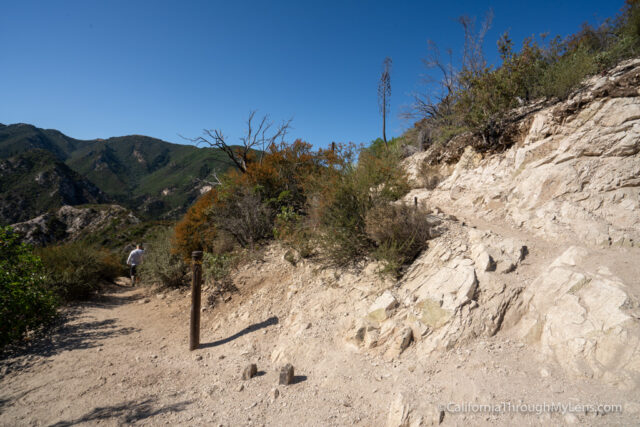 It is beautiful here, but it can be sweltering during the summer.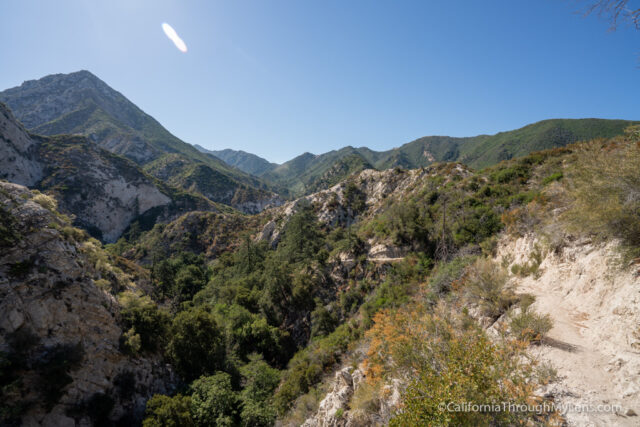 The trail hugs the mountain before it eventually reaches a split from which you will head downhill into the canyon.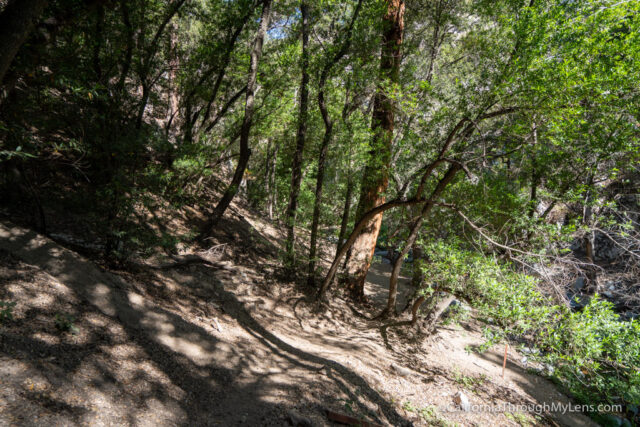 As you get down into the canyon, the shade comes back, and you will reconnect with the stream and head up alongside it.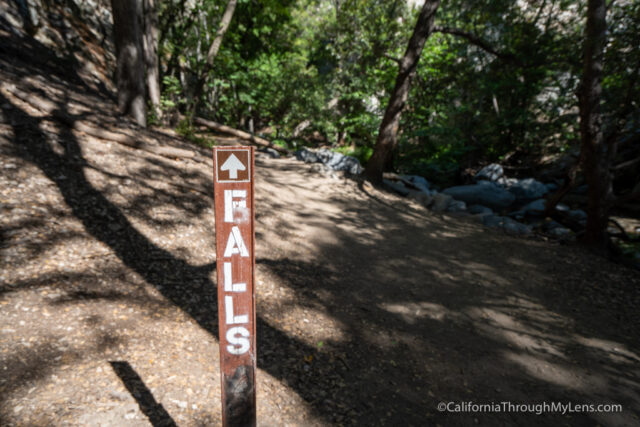 From there, it is less than a quarter mile or so before you reach lower Switzer Falls.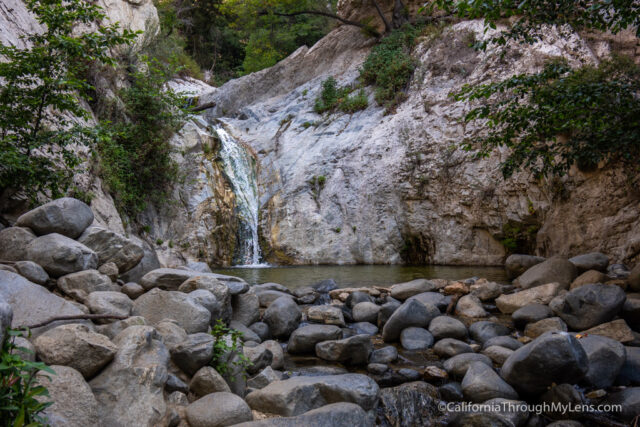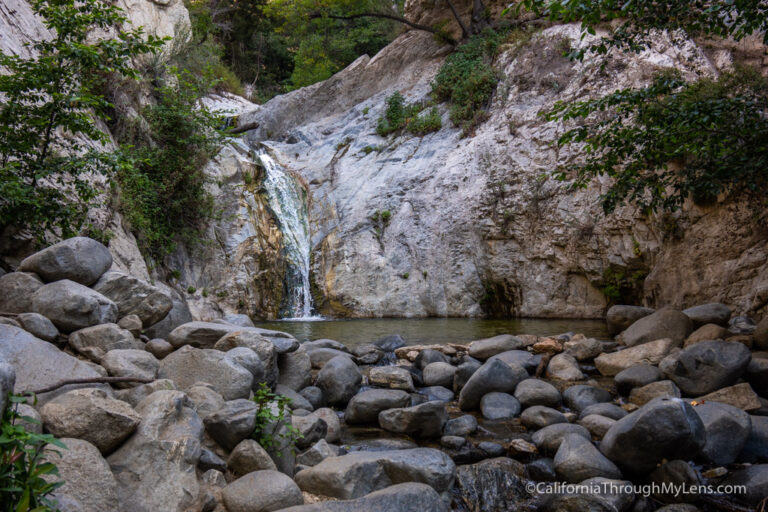 This waterfall is beautiful with about a 25 foot drop and a sweet swimming hole that was 3-4 feet deep when we went.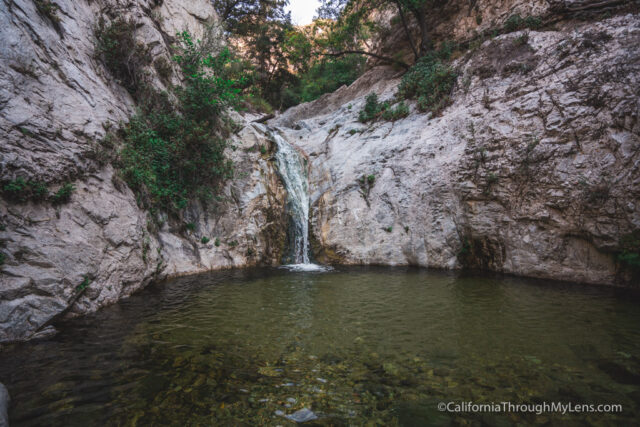 You can hang out here, or you can head on to Upper Switzer falls. It is not too sketchy to get up there but of course, be careful if you choose to go.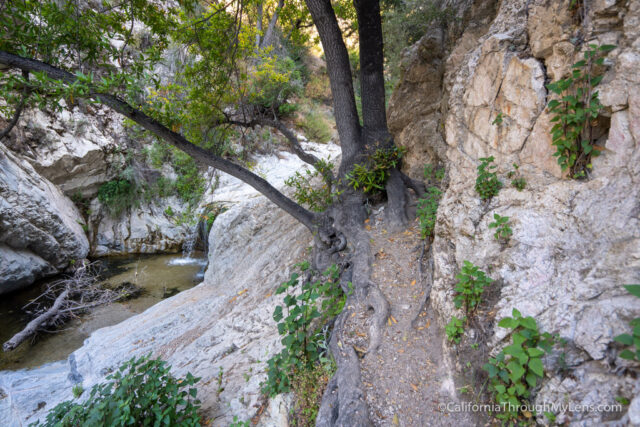 The trail to Upper Switzer falls goes up along the granite on a small single track and then across the granite on some slippery cuts in the stone. I would not recommend doing this if it is wet as you are likely to slip.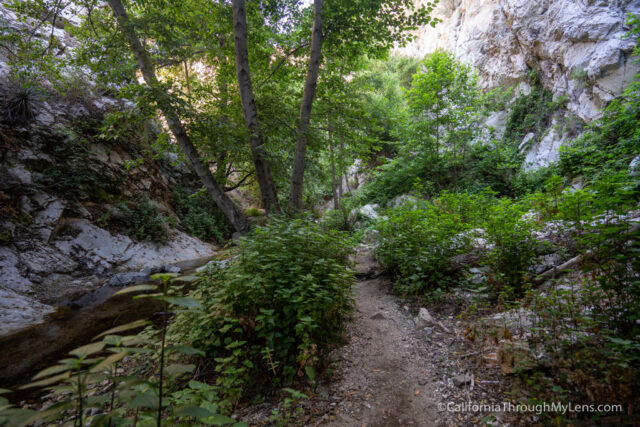 Once you get to the top of the falls, you will basically just be following the creek back to Upper Switzer falls. There is not much of a trail here, so you will merely be following the stream and looking out for poison oak.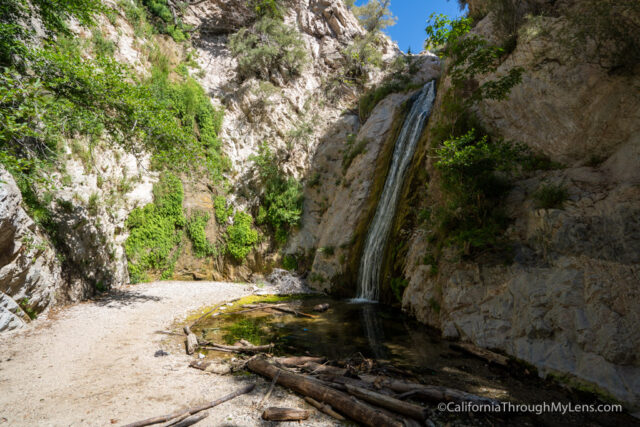 After a quarter/ half mile, you will make it to Upper Switzer Falls.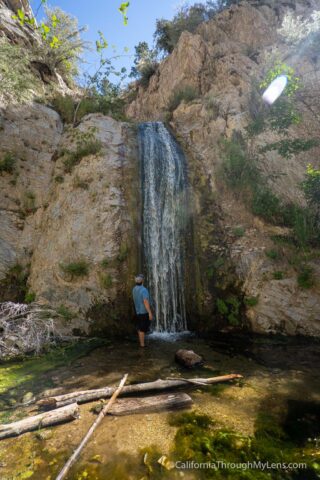 This waterfall is about 40 feet, and it is a beautiful destination in the canyon. It does not have a swimming hole though, so we only stayed for a few minutes and then headed back down to swim in the lower waterfall.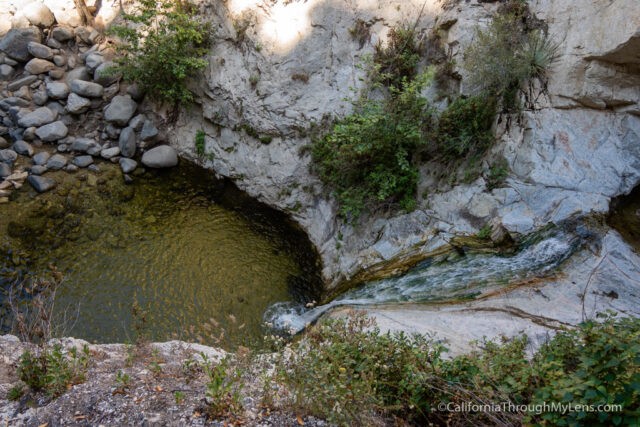 All in all, this is a great hike, one that I highly recommend. I would get there early to try and avoid the crowds if you go. Let me know what you think in the comments.