Holy Jim Falls: Hiking in Orange County
Widely regarded as one of Orange County's top trails, Holy Jim Falls is one of the waterfalls that I had just never got around to doing. I love to go to the less traveled hikes and stay away from the super popular ones, but I figured I might as well see what all the hype was about and set out to visit Holy Jim Falls. Here is all the information from my visit in 2014.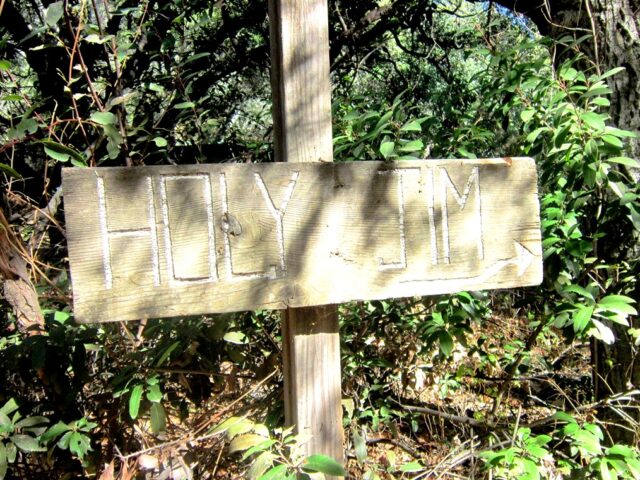 Details:
The trail is currently closed, more information here
Distance: 4 miles, out-and-back
Total Elevation Gain: < 700 ft
Difficulty: Easy
Need an Adventure Pass for parking
I did this hike in 2014
Getting There
At 4 miles and only ~600 feet of elevation, Holy Jim Falls is not a particularly difficult hike. I think the most difficult thing about it and what I would caution before anyone makes the drive out is the 4 miles of rough dirt road to reach the trailhead. We took my friend's Jeep and didn't have any problems; however I would not attempt it in a normal car as there were a lot of big potholes that you could mess your car up. After 4 miles, you will reach the parking lot for the hike, but the road continues for residents who live in the community up there. When we arrived on a Saturday morning, it was pretty busy, and we had to park further back on the road. We put out our Adventure Pass then hit the trail.
The Trail
The trail spends the first half mile just walking on a road past many houses and cabins. Some cabins had people there, and some looked utterly abandoned. It must be strange to own one of these and to see people walking by all the time, but it was a unique little community.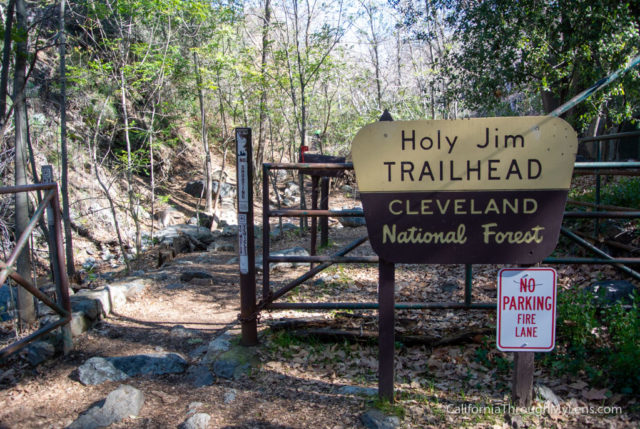 After the half mile we got to the official trailhead, which took us out of the houses and into the wilderness for a much more beautiful trek away from all of the signs of the city.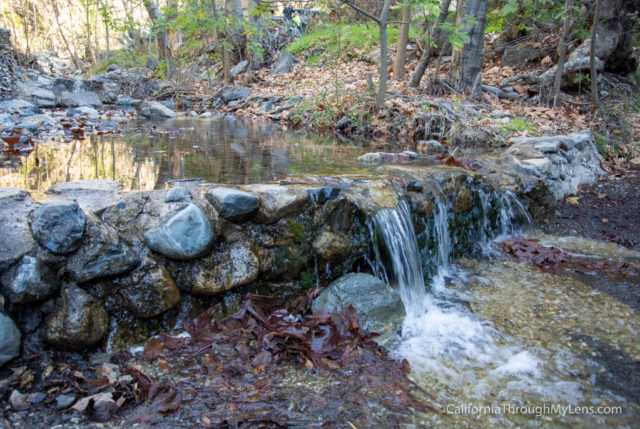 The first thing you notice when hiking this trail is how beautiful all of the surrounding plants, water, and trees are. Look at the plant overhang in the below picture.
When you hike this lush trail, it does not seem like something you would find in the heart of Southern California. There were even a couple of parts where I felt like I was in a tropical setting. That being said, like any tropical setting, make sure to bring bug spray. This path goes along the water the entire way, so you need to make sure you are protected from all the bugs.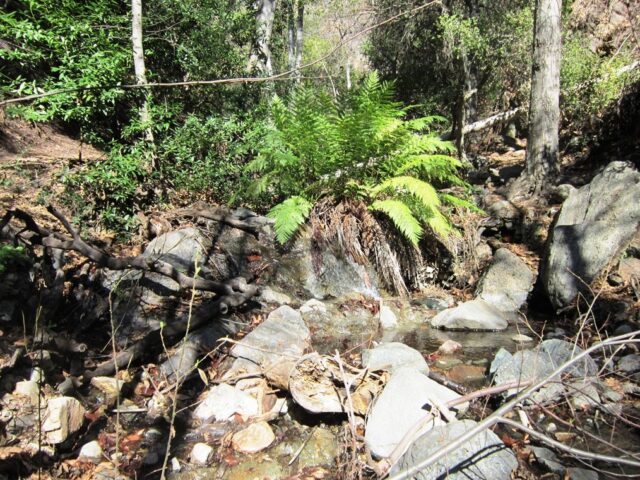 You will also want to bring shoes that can get wet and have good traction as there are a couple of water crossings that need to be made, most have rocks that allow you to cross them easily.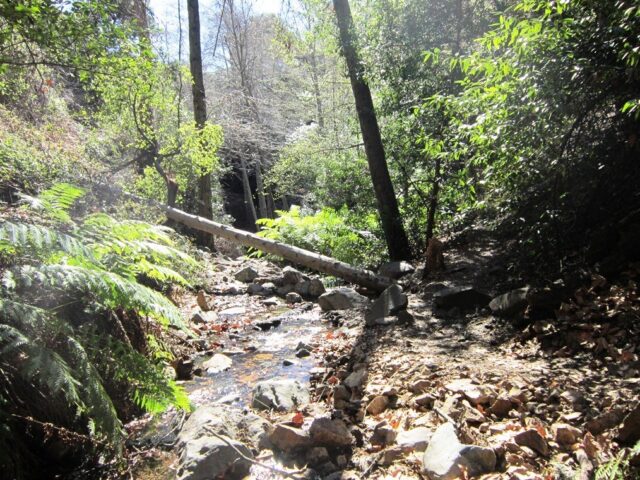 After about a mile and a half, you will reach the end of the trail and the base of Holy Jim Falls. This waterfall is not very big at only around 20 feet, but it is still a nice end to the hike. The water was flowing pretty good through it, and I can see it being a beautiful place to have a picnic with your family.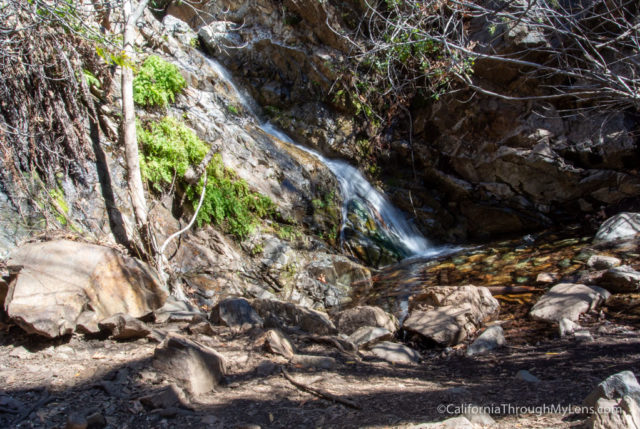 After relaxing for a little bit, we headed back down the trail the way we came. On the way up, we only passed three people on the trail, and there were no people at the waterfall with us; however, when we headed back, we passed about 20 people heading up, so it seems like earlier is better.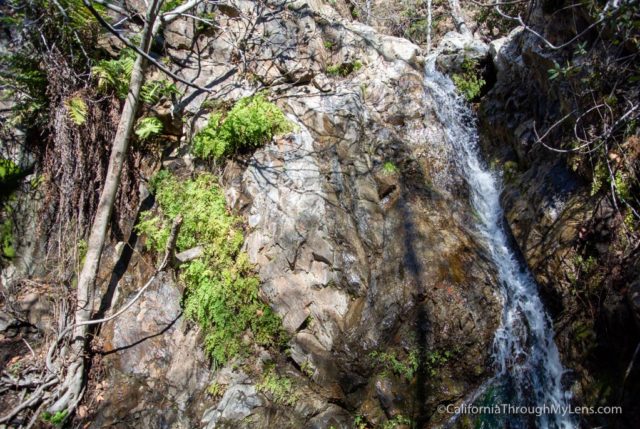 Holy Jim Falls was a nice easy hike to a good waterfall; however, Southern California has a lot of better waterfalls such as Bonita Falls, Etiwanda Falls, Falls Canyon, and Black Star Canyon Falls (when it actually has water, which is not often). You can see my full list of waterfalls here. Let me know if you have been there and enjoyed it in the comments.