Bill's Pizza in Palm Springs: Fresh Pizza & Fun Atmosphere
Right across the street from the Hard Rock Hotel (now closed) in Palm Springs is Bill's Pizza, one of the top 100 pizza places in the United States, according to TripAdvisor. I went to check it out on a Saturday night, and the place was hopping with no empty seats and everyone making noise and having a good time. I was instantly excited to give it a try myself. After waiting for 15 minutes, I got a table and am happy to report this is an awesome place for a meal. This is my initial review, but I have been back many times and always suggest this spot to people visiting Palm Springs.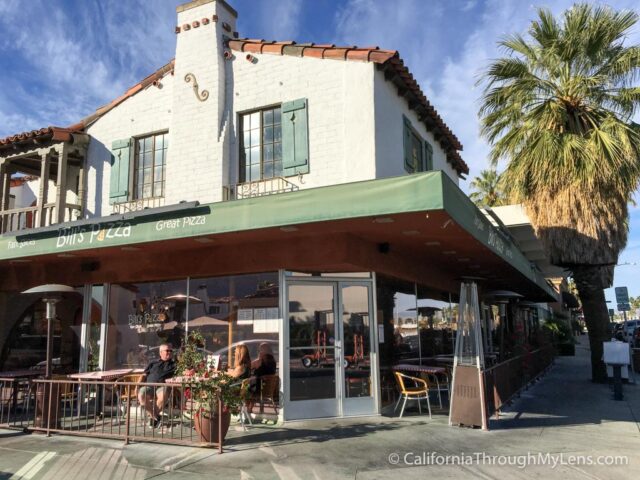 Details
Cost: A few dollars for a slice of pizza, $10-$30 for a full pizza
Hours: 11 AM – 9 PM, 10 PM Thur-Sat
Location: 119 S Indian Canyon Dr, Palm Springs, CA 92262
Information from my visit in 2015, 2017, and 2020 (basically I go to this spot often)
The Restaurant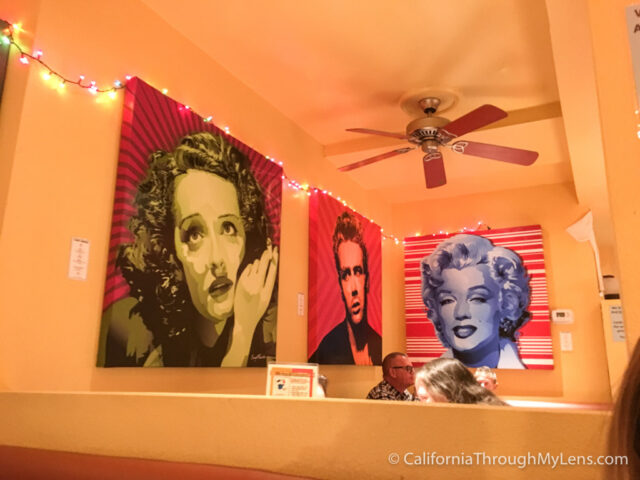 The shop is right on the corner, and from the outside, it just looks like a typical pizza joint. When you open the doors though, you will see the fun decor with 60's style psychedelic vintage paintings on the wall and lots of seating.
The Food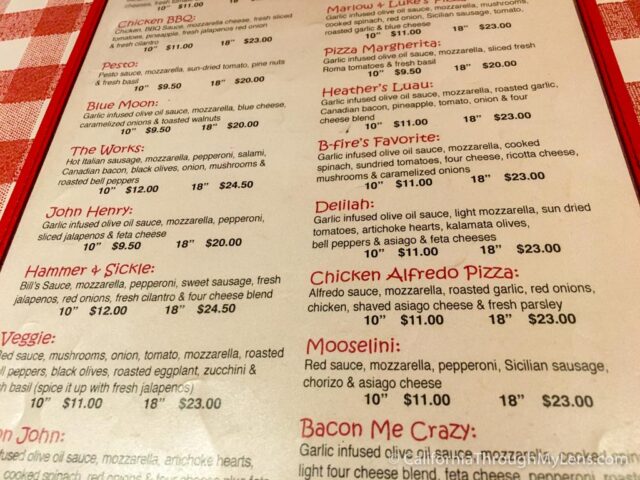 The menu is full of different pizza options, with one whole side dedicated to all the crazy combinations they came up with. However, if you are an adventurer, you can just as easily make your own pizza with the dozens of toppings they have.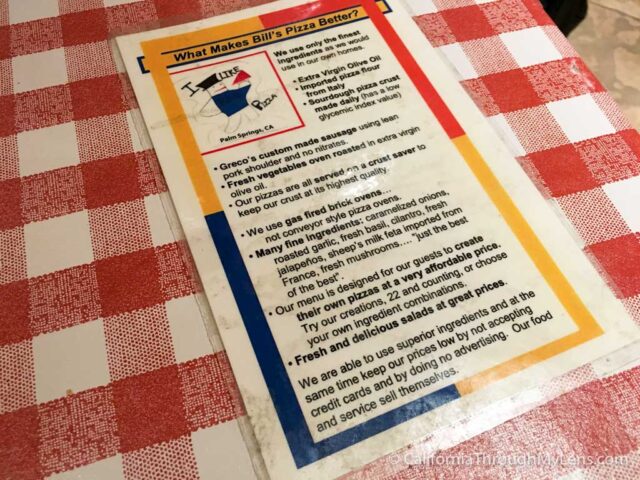 I also liked that they had pizza by the slice as that is not often seen in pizza places like this. The options are a lot less for pizza by the slice, with just cheese, pepperoni and a chef's special that changes daily. I ended up getting a slice of the chef's special, a side salad, and a small 10″ pizza for my wife and I to share.
Chefs Pizza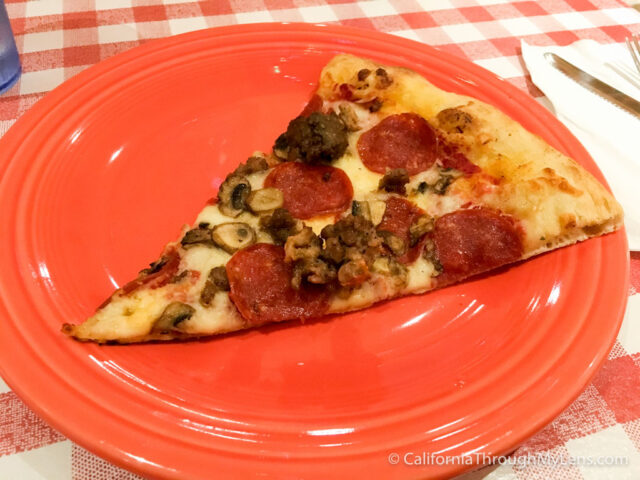 The toppings that day were pepperoni, sausage, and mushrooms. The pizza was full of flavor and had a nice crunchy crust with ample toppings. It didn't look like much when it came out, but I was impressed with how good it was.
B-fire's Favorite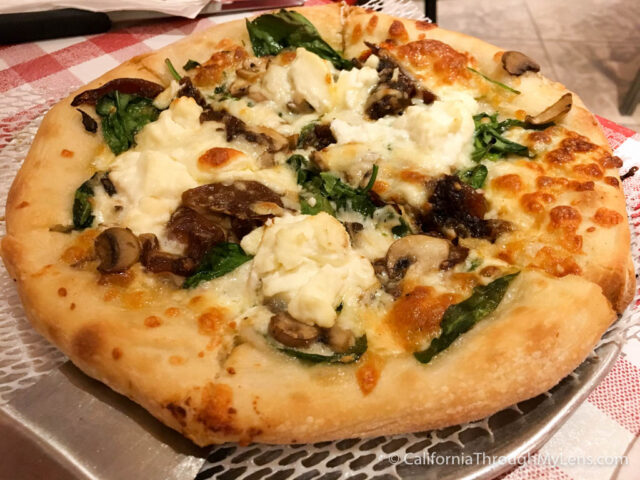 We opted for a 10″ of the B-fires Favorite, and it had a whole bunch of good stuff on it with a garlic olive oil sauce instead of the traditional red sauce. I especially liked the ricotta, which went on top and worked well with all the mushrooms and grilled onions that were on it.
All of this came out to about $25, which is a reasonable price for a dinner for two in Palm Springs. I enjoyed my time at Bill's Pizza and can say it is one of the better pizza places I have been to, let me know if you have been and what you recommend in the comments.