Update 2013: You can still see a Banksy creation from his time in LA near S Broadway and W 9th St in the parking lot. It is this one.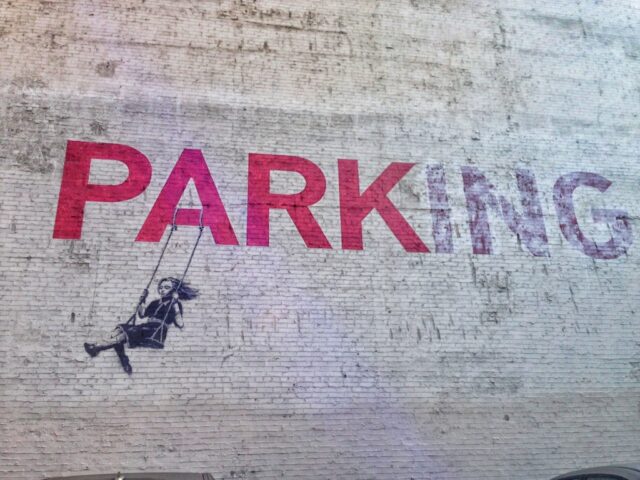 I will fully admit that I, like most everyone else, had no idea who Bansky was before the documentary "Exit Through the Gift Shop." However, after I saw it I was immediately hooked into the world of street art and the interesting idea that Banksy and others represented in that area. As a fan of non traditional art, good street art has a style that pushes the boundaries but has a message. It is not as much about tagging as it is social statements. Since Bansky lives in London I figured he would not have much art outside of Europe but decided to search on Google to see if there was anything I could go look at in LA. I stumbled upon a gold mine as it was the last week of MOCA (The Museum of Contemporary Art) in LA's exhibit called Art in the Streets and Bansky had a lot of work featured there. The following pictures are some of my favorite pieces of art that he had on display. There is not much else to say about them other then they all have a really cool style that is different then what you would normally see. Check out some of my favorite pieces below as well as the full gallery and leave me a comment if you are into them as much as I am.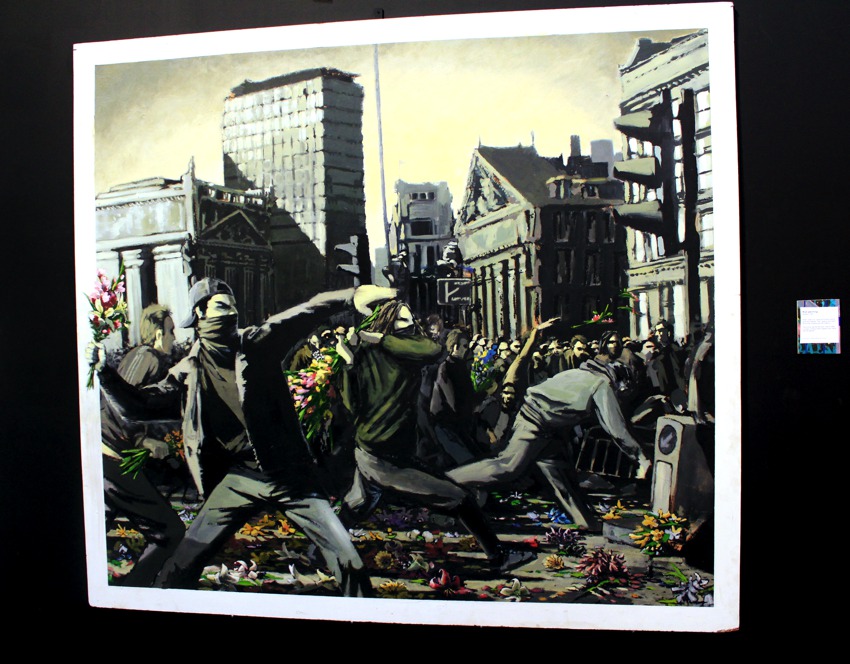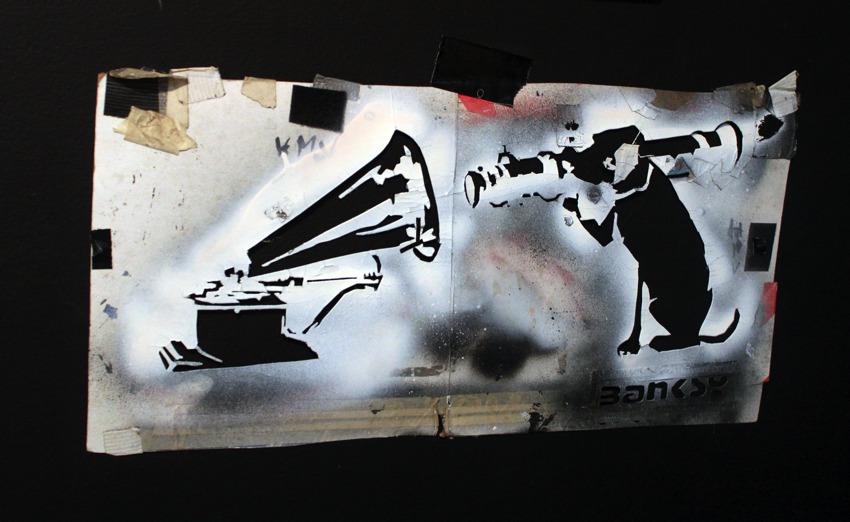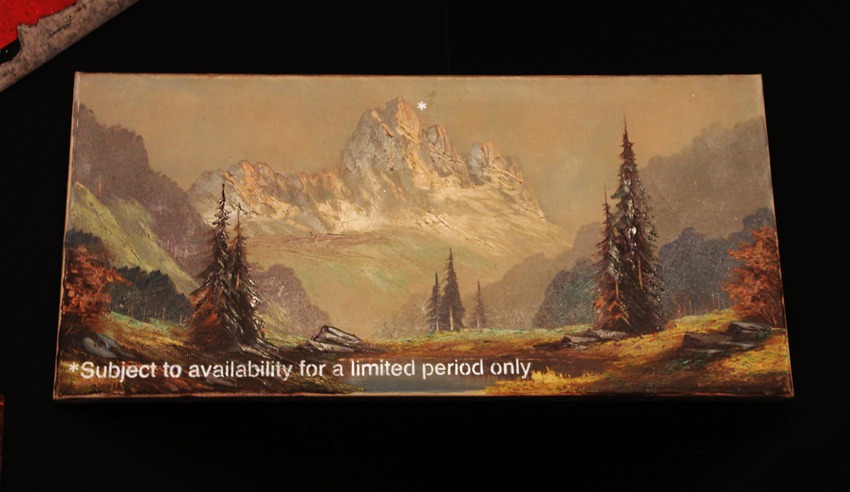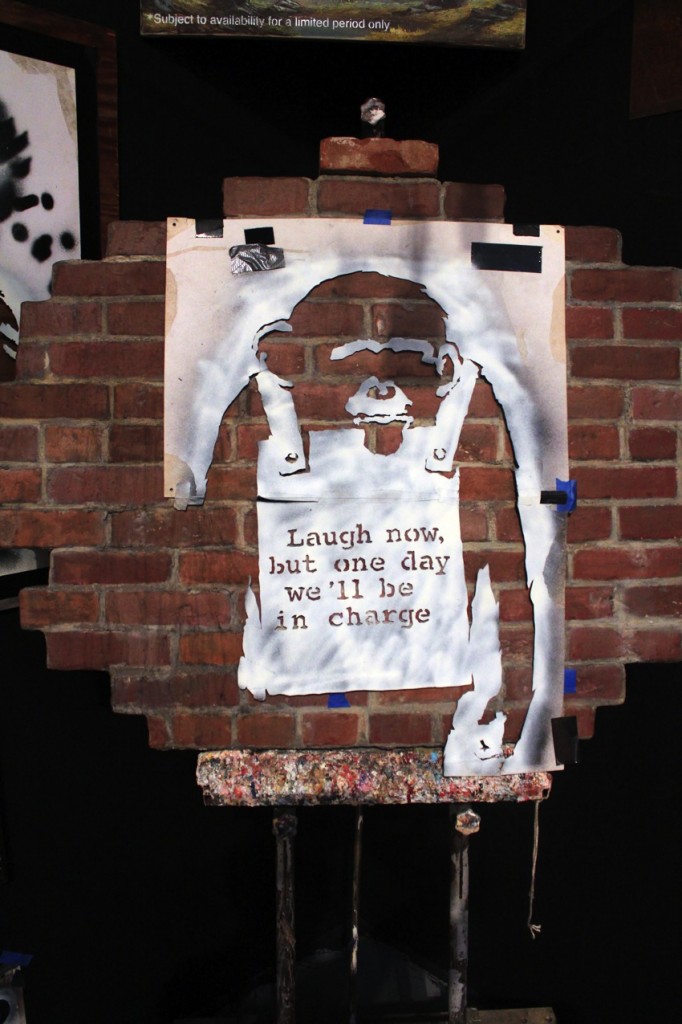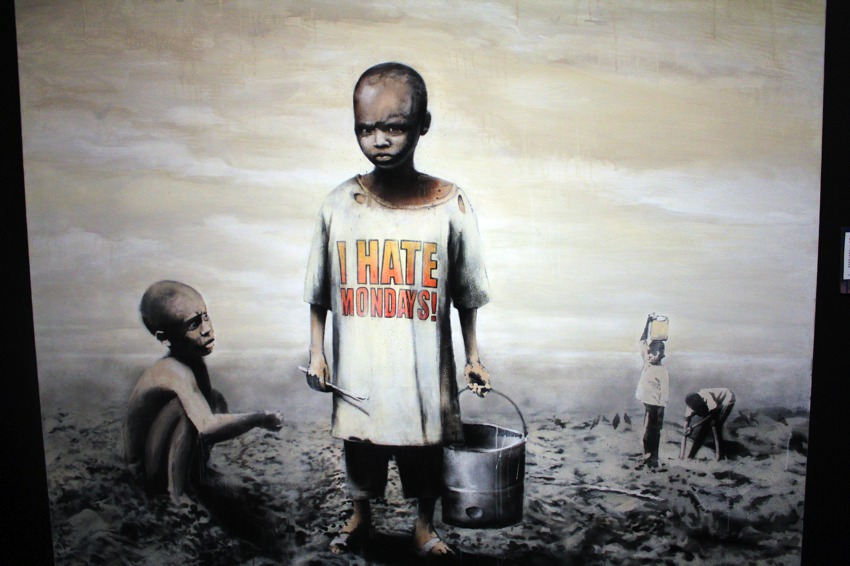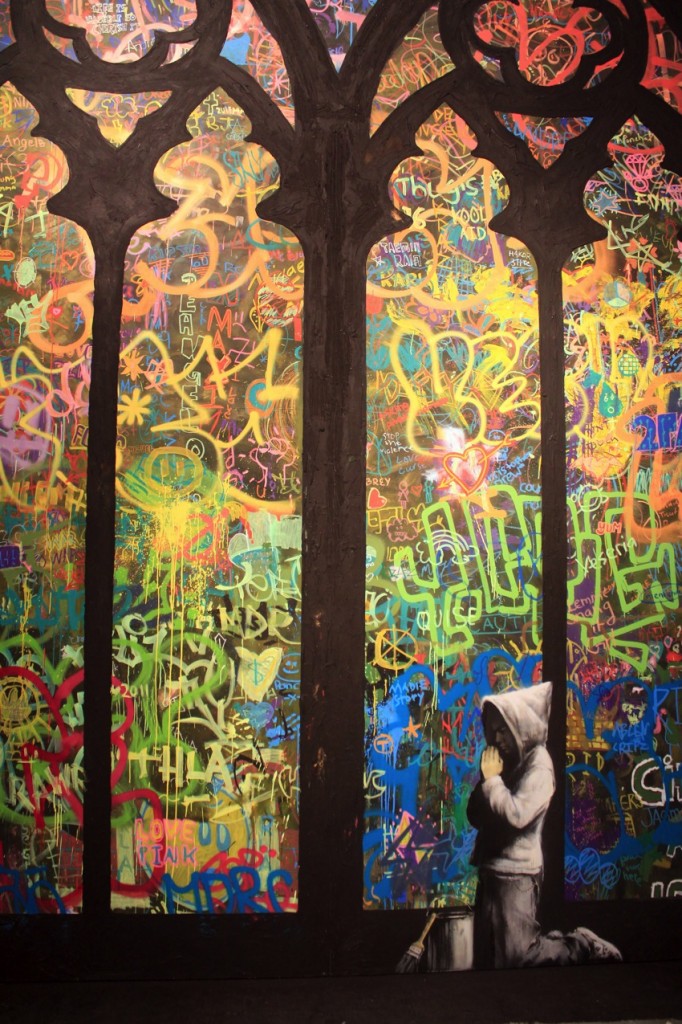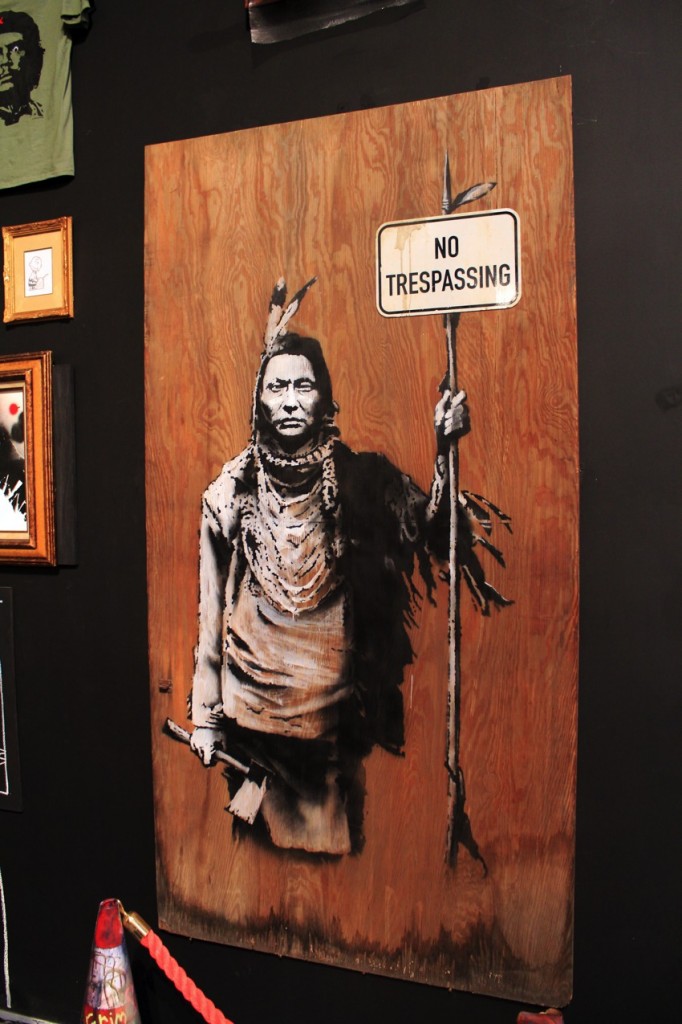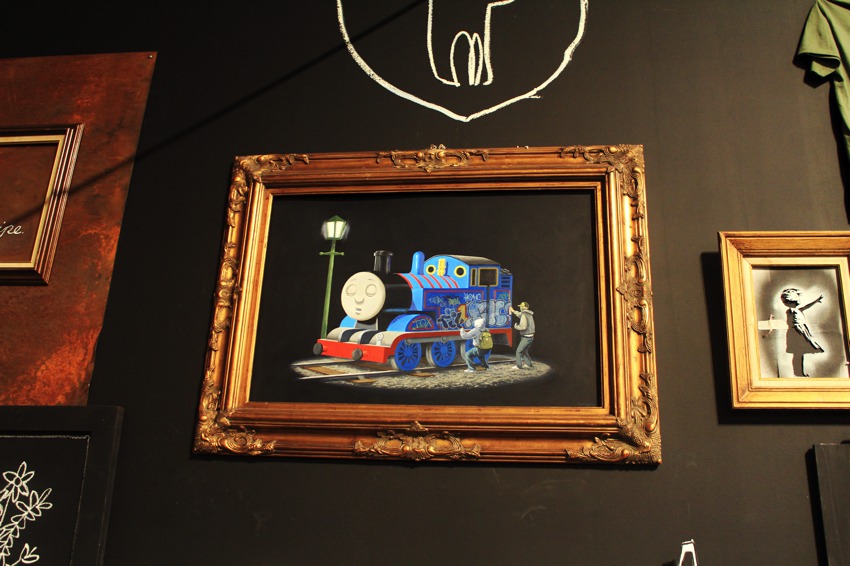 Here is all of them.