Schooner or Later Cafe in Long Beach CA
Over the weekend, I headed down to Long Beach to check out the travel show. Having not spent much time in Long Beach, I headed over to TVFoodMaps to see what restaurants were recommended by some of the best food shows on TV. From this list, I narrowed it down to Schooner or Later, which is right on the water in Long Beach. If you want to see what the place is all about, then read on for my review.
The Location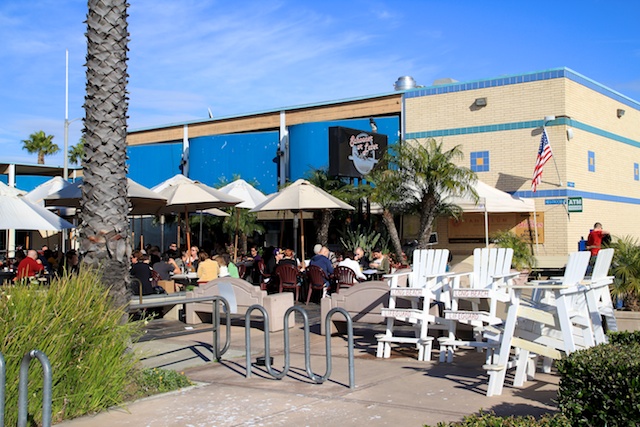 This place does have a near-perfect location. It is located right on the water and has access to the docks where you can peruse the boats while you are waiting for your name to be called; and yes, it does have specific parking for your boat if you want to cruise up on the water instead of the land.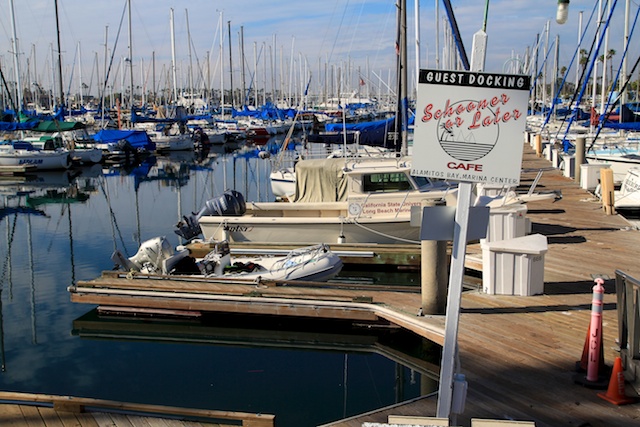 There is plenty of parking and seating for you to wait at while they are preparing your table. Online there were horror stories about how long the wait was, but when we were there on a Sunday afternoon, it was about 15 minutes. The atmosphere is very relaxed as well. They have plenty of outside tables, a sit-down bar inside, and a jukebox if you want to get the party started.
The Food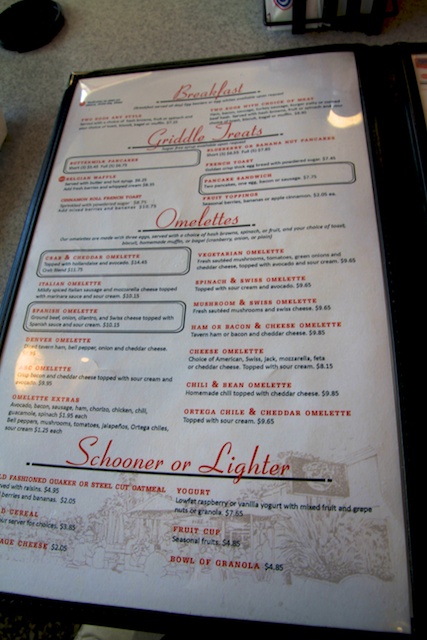 The reason to come to a place that was featured on the Food Network is the food and Schooner's does not disappoint. The highlight here is the breakfast food which ranges from the strange, a marinara omelet, to the beautiful, a Belgium waffle with fresh fruit. Check out the menu here. The main dish they serve here though is called "The Mess" which is described as:
"This world-famous, local tradition is a tasty blend of chopped ham, onion, and bell pepper grilled with hash browns and eggs. Topped with melted Cheddar cheese. Served with sourdough toast. "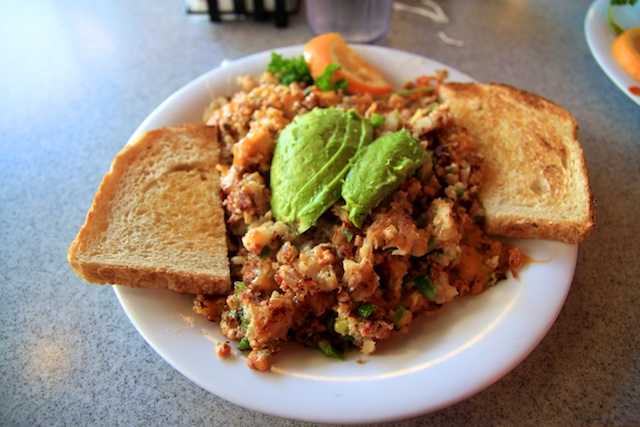 This is what I ordered (with avocado) and let me tell you it was fantastic. I only ordered the half size when I went, and I wasn't even able to finish it. Amie ordered the Italian omelet, which was "Mildly spiced Italian sausage and Swiss cheese topped with zesty Italian sauce and sour cream," and it was surprisingly good as well. I say surprisingly because I did not expect to like that one as much as I did, but would now recommend it as well.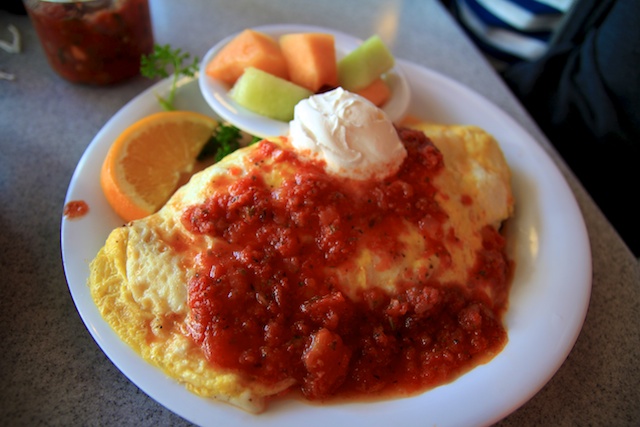 The Prices
The prices were reasonable for a tasty breakfast like this. I believe our total was less than 25 dollars (in 2012), which is a bargain for how great the food was.
I would highly recommend Schooner or Later and would love to hear other comments below if you have been here to check it out.