LA Zoo Lights: Christmas Lights at the Los Angeles Zoo
Each December, I go on a hunt to find all of the new Christmas attractions that I can explore for the website so that you can read about them all here. This year I finally checked off the LA Zoo Lights, which is a highly popular attraction in Los Angeles that actually lives up to expectations. The Christmas lights that invade the LA Zoo are located all over the property, and it takes a good hour to see them all. Plus, you can see a few animals like reindeer and reptiles while you explore, giving a bonus to the zoo experience. Here is all the information so you can check it out yourself.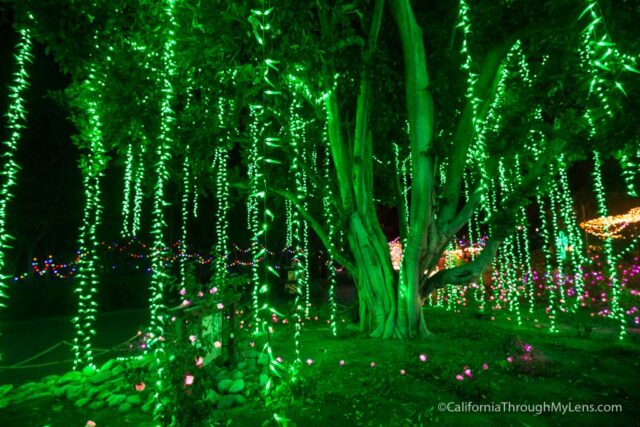 Details
Cost: $18 for adults, $14 for kids (As of 2017)
Runs through Jan 22nd, 2023
Location: 5333 Zoo Dr, Los Angeles, CA 90027
This information is from my visit in 2017 and 2021
Getting There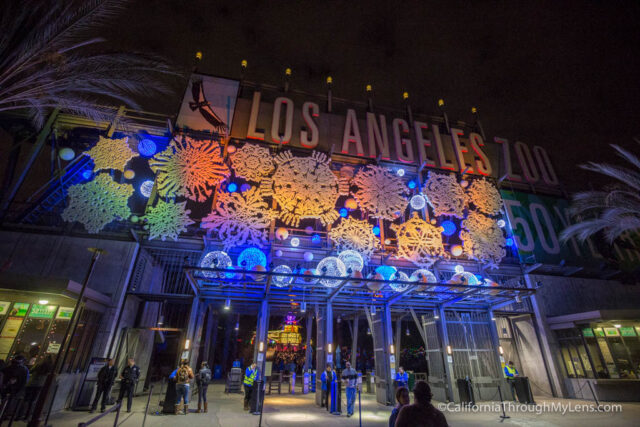 The LA Zoo is located in the northeast corner of Griffith Park, right at the intersection for the 5 Freeway and Highway 134. You can access it easily from both freeways, but make sure not to go right at 5 PM when work is letting out as it can be hectic. The zoo itself has a large parking lot with free parking for the event.
After paying for my ticket, I got in line to wait for the 6 PM opening time. By the time the zoo opened, there were probably 300 people behind me in line, so I am glad I got there early. After being let in, here are some of the main attractions.
Holiday Monkey Tree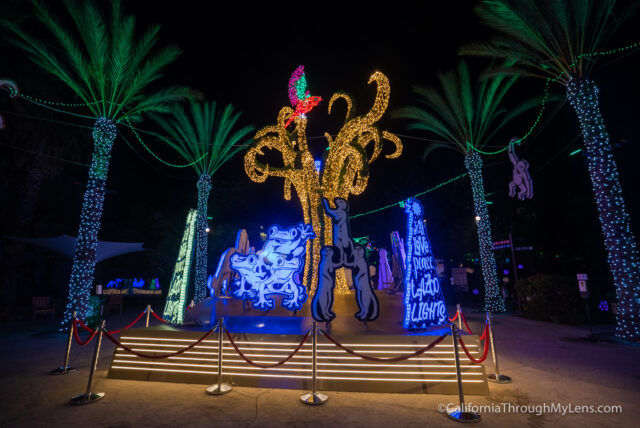 This is the first exhibit you see as you walk in. It is fun as it has lights shaped like monkeys and other animals.
Green Light Forest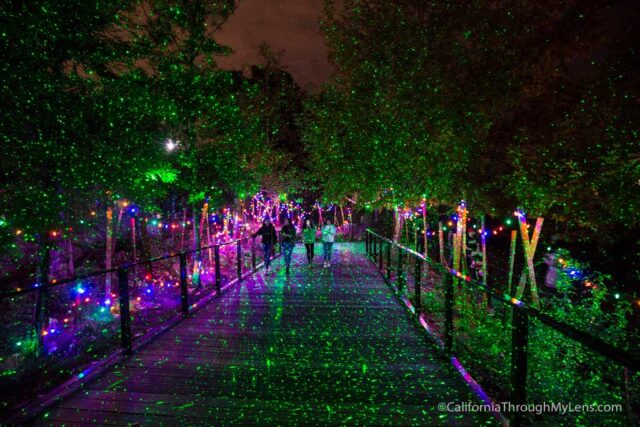 This was right near the monkey tree, and it was one of my favorite parts. Tons of green lasers shown through the dark area and made for some excellent photos.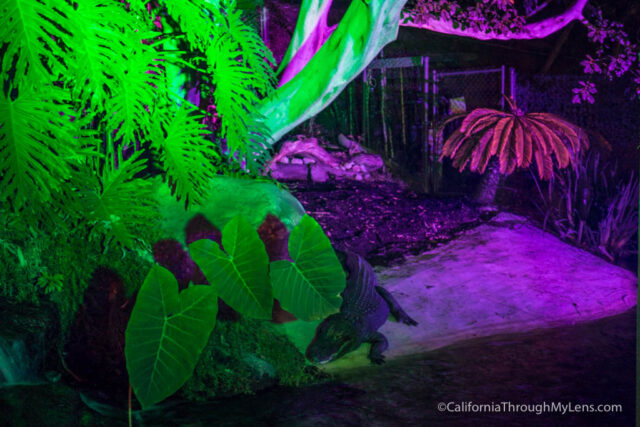 Right after you pass this, you can also see an alligator hanging out in the exhibit nearby. *I didn't see any animals when I went in 2021.
International Marketplace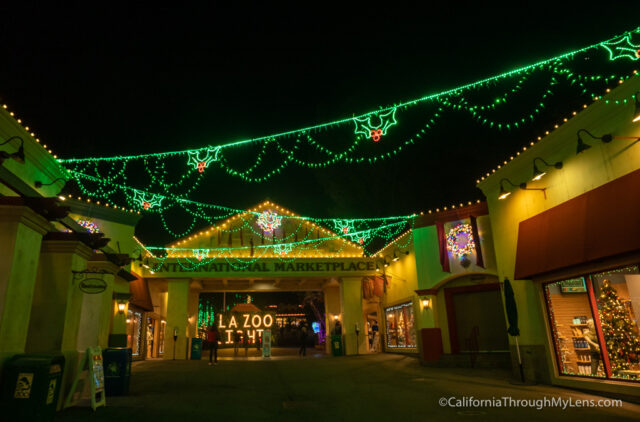 The international marketplace is one of the most well-lit parts of the park and home to the area's souvenir shopping, as well as another monkey statue.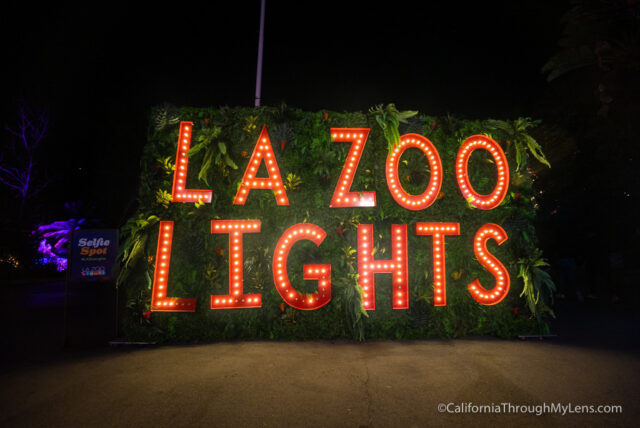 Lit Up Trees
The green tree that you see as you walk into the park is one of my favorites to photograph. Its really pretty the way they hung the lights on it.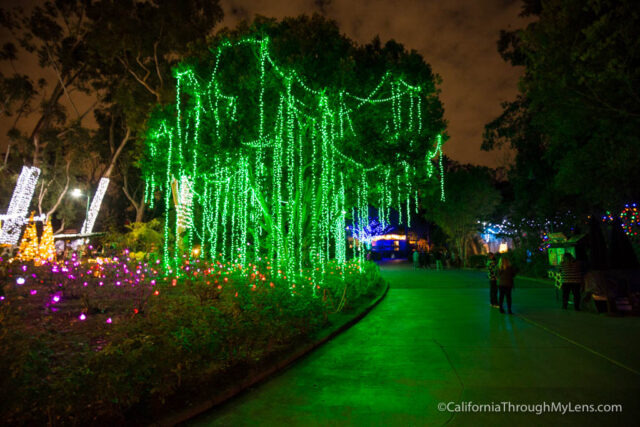 Deck the Halls with Disco Balls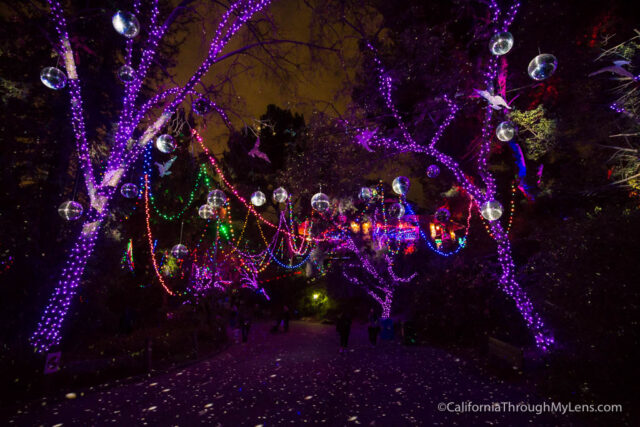 This is one of the most Instagrammed spots in the whole zoo. The lights here are strung over the pathway with lots of disco balls and purple colors. It' great.
The Lair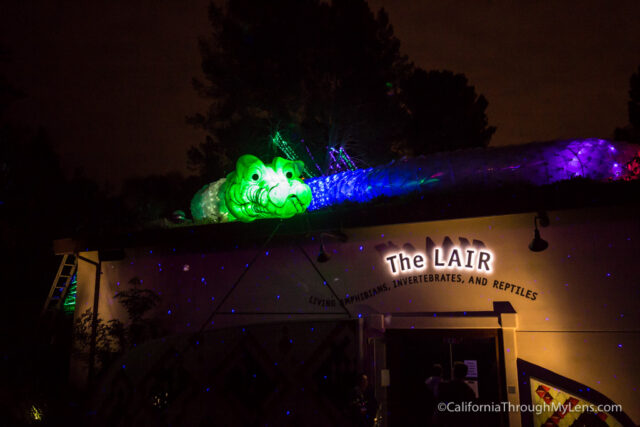 I was excited when I realized that you can still go into the reptile lair at night. It also has a big light-up snake perched on top of the building as well.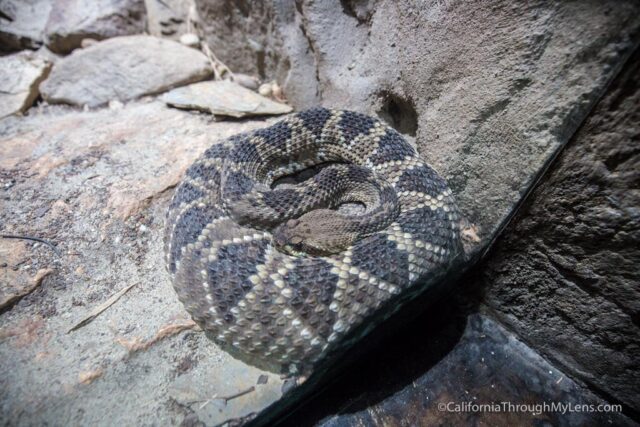 Most of the animals were sleeping or hiding, but we did get to see a couple of big snakes.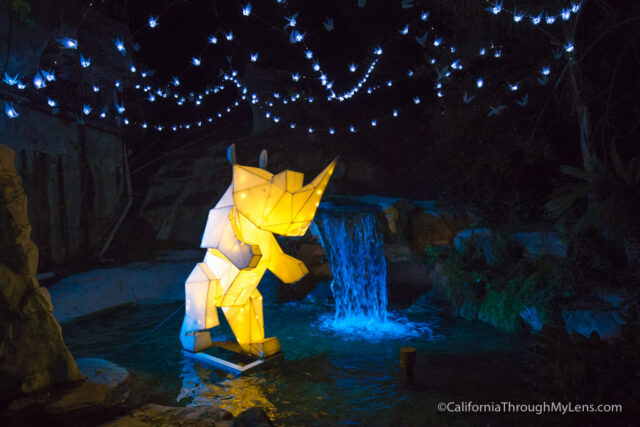 Water Show
As you exit the Lair, be sure to stop and check out the water show they have. The show is about 7 minutes long, and it has lots of lights, lasers and water fountains. I was just as mesmerized as the kids while I watched it. They didn't have the water show when I went in 2021, but they did have this fun spider and web outside of "The Lair."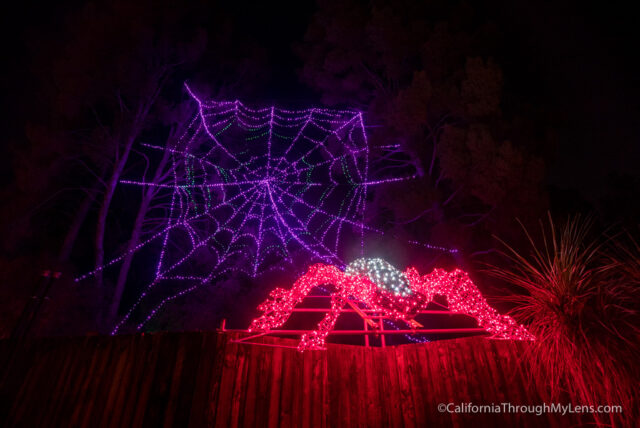 Carousel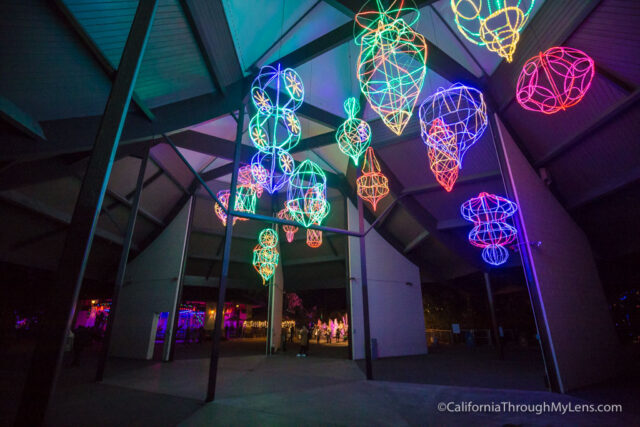 If your kids are into carousels, then of course stop by the one they have here. I didn't go on it personally, but I am sure it is as fun as carousels typically are.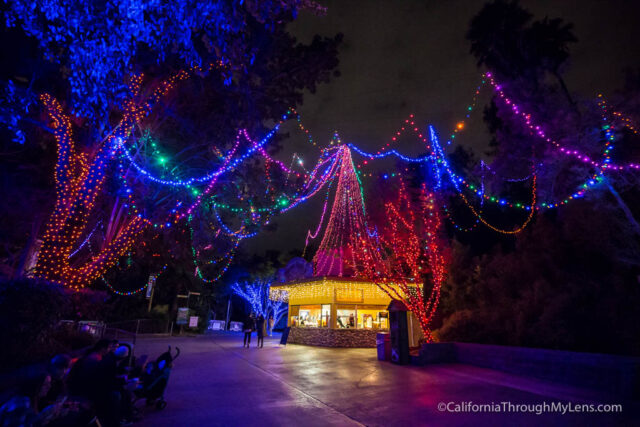 Twinkle Tunnel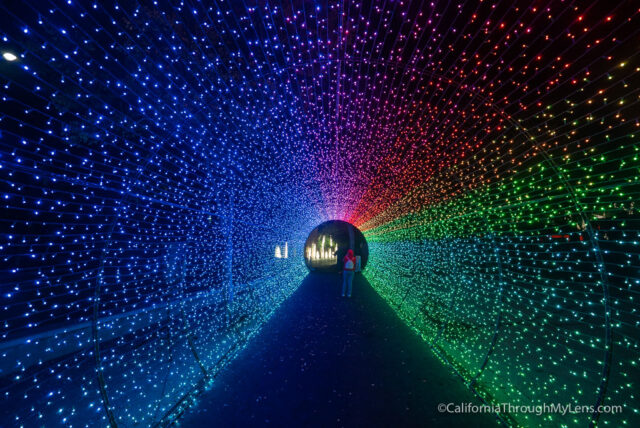 As you near the end of your time at the LA Zoo, you will get to one of the best attractions. This tunnel of lights is fun for the whole family as it is open and has lots of crazy colors.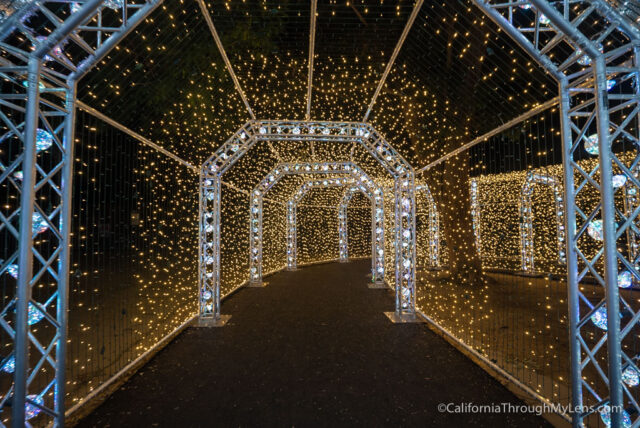 The tunnel was actually pretty big and it had multiple arms so you could take photos without other people in your shots. Heading on, you will also see a large area with blue and white lights that are very pretty in their simplicity.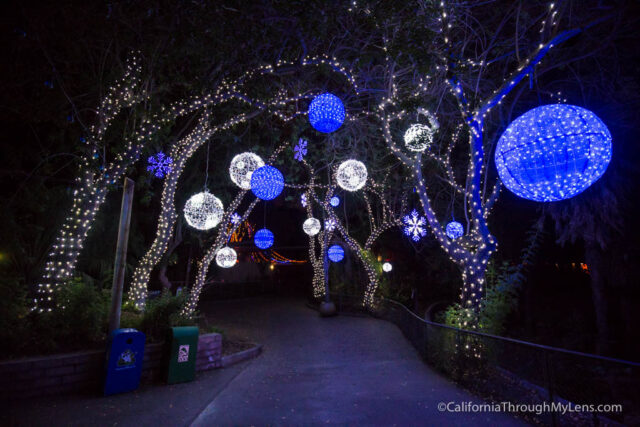 From here, you have covered the zoo's main attractions, but you can go back and explore them again or just grab a hot chocolate and sit down for a little bit. I have to admit that I liked this a lot more than I thought I would. There is something for the whole family here, and it is well set up. Be sure to check it out and let me know what you think in the comments.