The Rise of the Jack O'Lanterns: 5,000 Professional Pumpkins in LA
Update 2016: The event is happening this year in downtown LA and in Pomona. I haven't gotten a chance to go, but you can read about it here.
Update 2015: The below information is on the Santa Anita Park location this year, 2015. After that is information from the Descanso Gardens location in 2014.
The Rise is one of those events where pictures cannot do it justice. This collection of over 5000 professionally carved pumpkins is a staple of the New York Halloween season that got brought to LA for its inaugural year and I had a chance to check it out on the opening weekend.
Disclaimer: Tickets for this event were provided to me for an honest review. This did not effect my review of the event.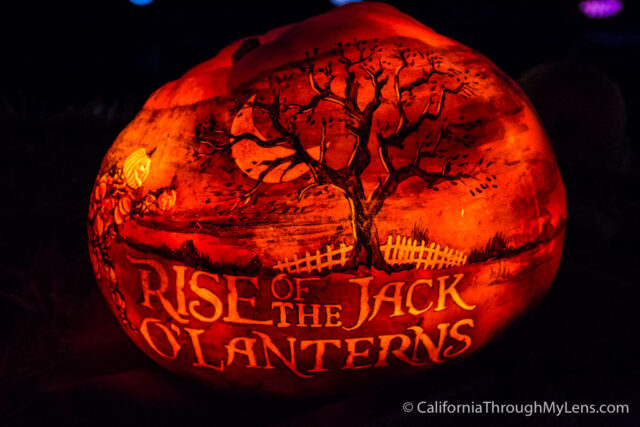 Details
Sells out fast so get tickets if interested and you must get tickets prior to coming
Walking tour
More information on their site
2015 – Santa Anita Park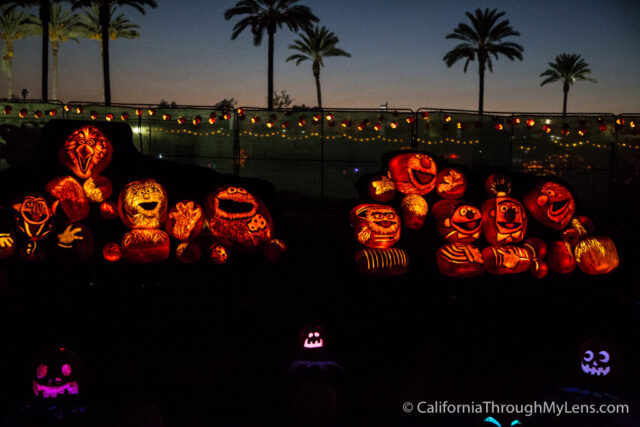 I had the opportunity to go see Rise of the Jack O'lanterns again this year at Santa Anita Park. It was a fun experience with a lot of carved pumpkins, here are some of the best things I saw. Also, I asked how the pumpkins stay alive in the hot California weather and was told that they have to be carved new every week!
The Safari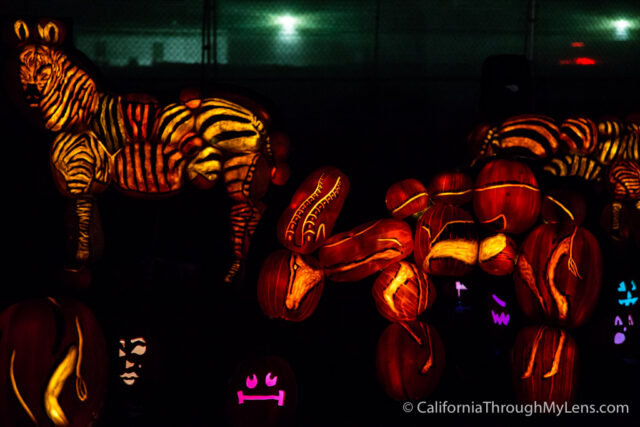 The Cars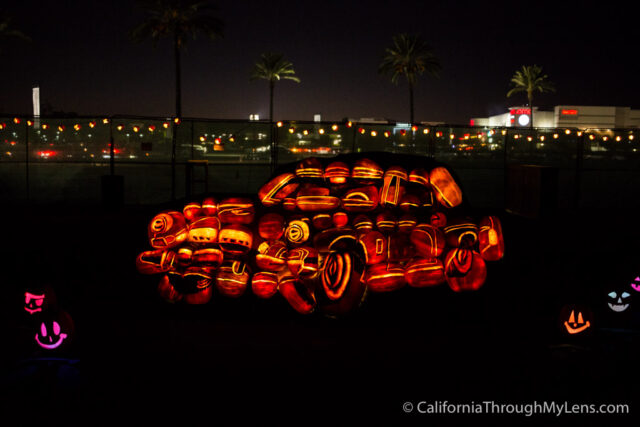 The Skull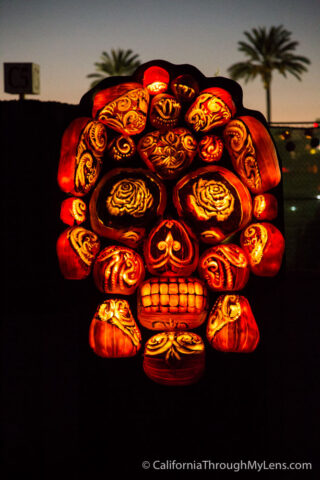 The Pop Culture Icons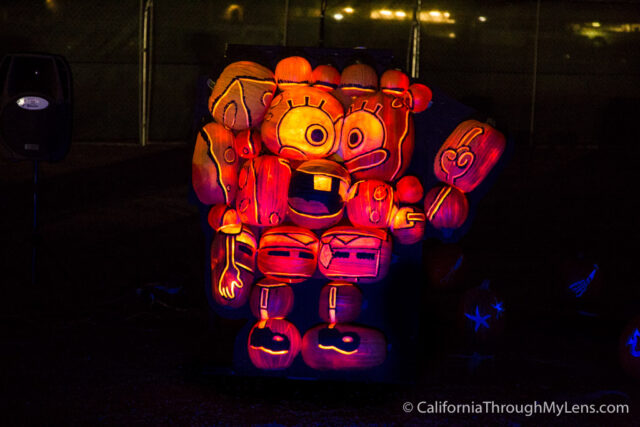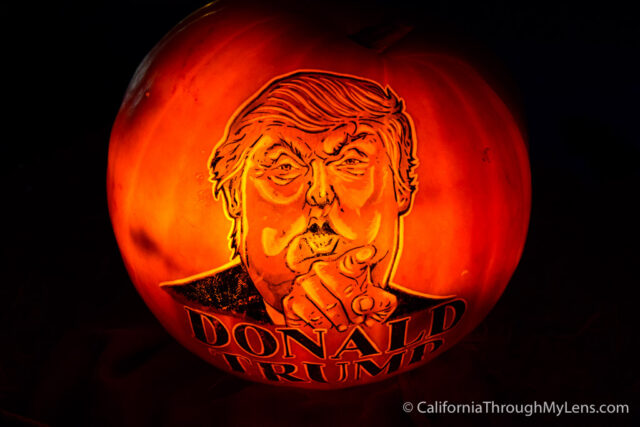 The Dragon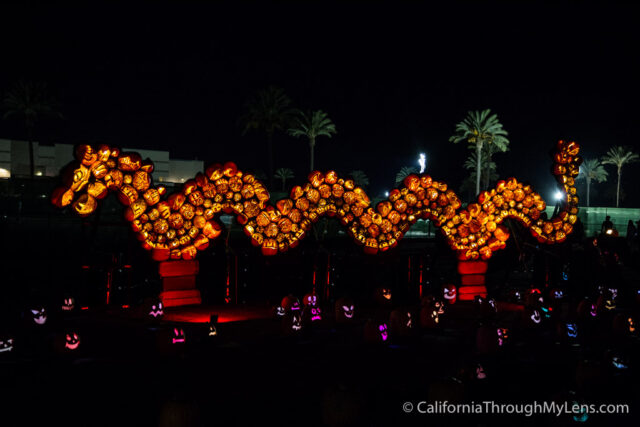 As you can see there was a ton of new stuff to see this year at the event. Like I said before, pictures do not capture the event like being there, so if you are interested in going make sure to grab tickets ahead of time. Also, if you are asking about which one is better, they both have pros and cons. The Santa Anita Park location has a lot more room so it feels a lot less crowded but the Descanso Gardens one feels more like Halloween as it is in a park instead of a parking lot. Here is information that one from my time visiting it last year.
2014 – Descanso Gardens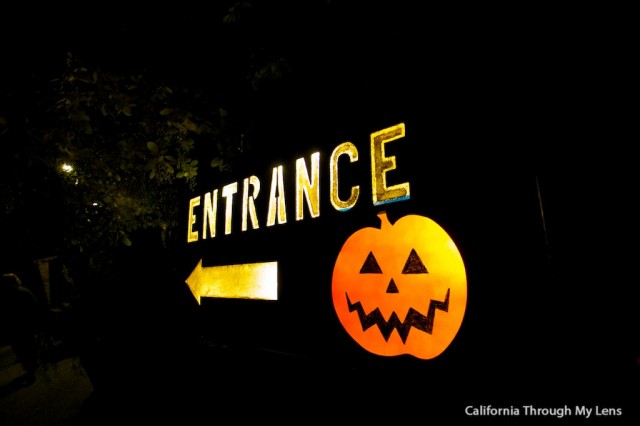 When we entered I got to talk to a professional carver and he told me that the faces often look like the person that carved them because they just look at themselves in the mirror for inspiration. This gave me a new appreciation for the pumpkins I saw in the show.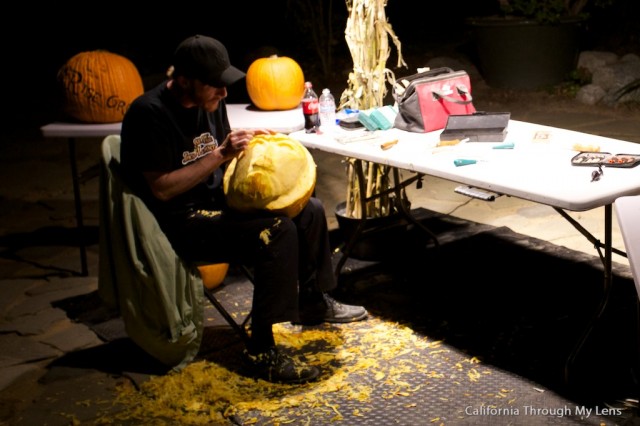 The Pumpkins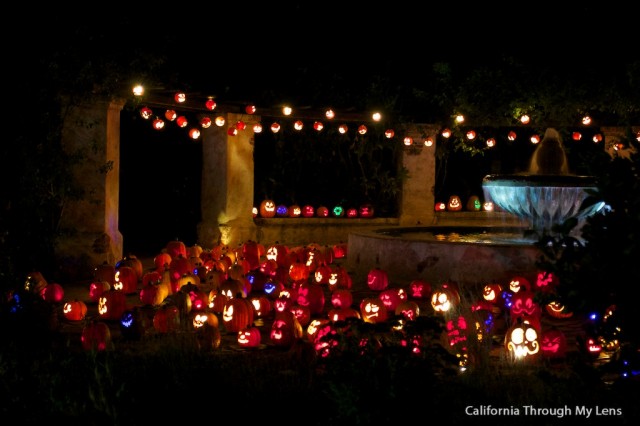 After parking and picking up your tickets you can either check out the beer garden and gift shop or head into the event. I was surprised by how much there was to see here, it was a lot more than I expected. The tour is just a walk and fight the crowd type event and if it is anything like when we went then there will be a good-sized crowd. Plan on 45 minutes to an hour to see the entire area.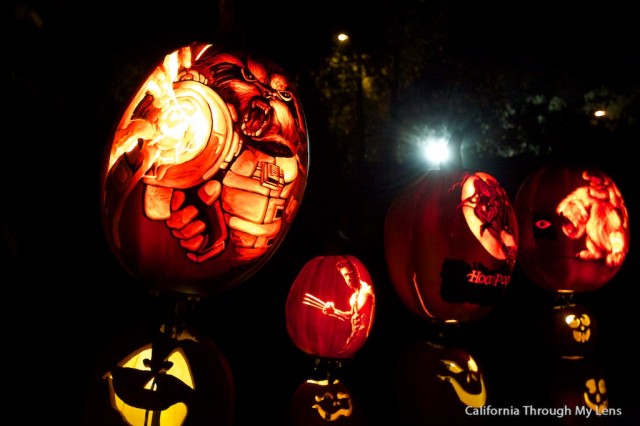 On opening weekend there really was a lot of people here so it was sometimes hard to get an up close view, but after the first couple areas it got less busy. Here are the highlights for me from the time at The Rise, these are just of few of the awesome things you will see there.
The Pumpkin Tree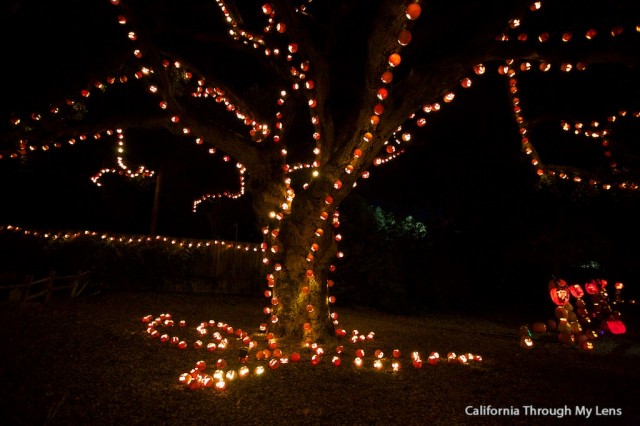 This tree had hundreds of carved pumpkins covering its branches and was a sight to behold. The tree itself was massive and it really showed you how much work went into the event.
The Faces
There were so many faces to choose from that it is hard to pick my favorite. Each one was masterfully carved and I had a hard time even understanding how someone could do such detailed work on a pumpkin like this, here are a few of my favorites but there are probably 100 faces throughout the event.
Bruce Lee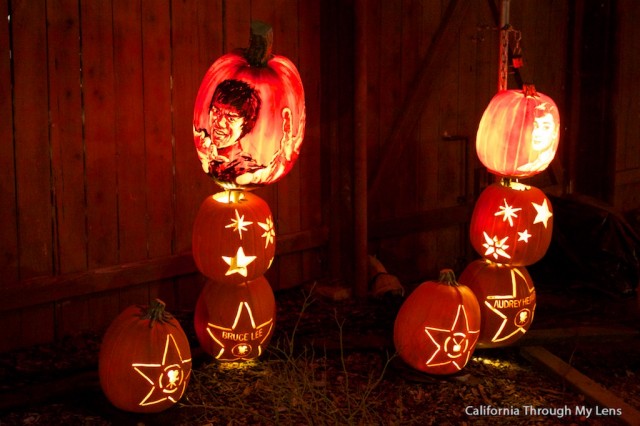 John Goodman from the Big Lebowski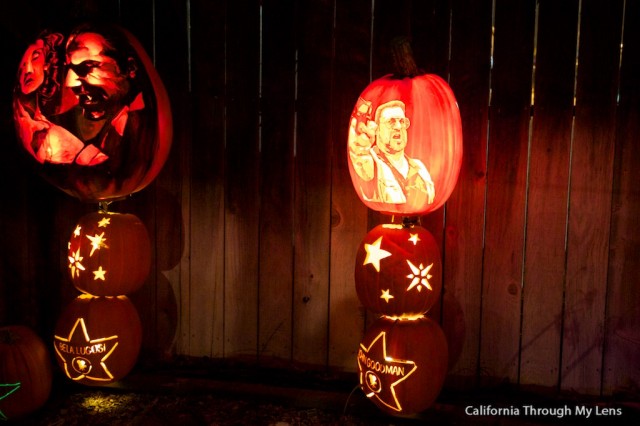 Robin Williams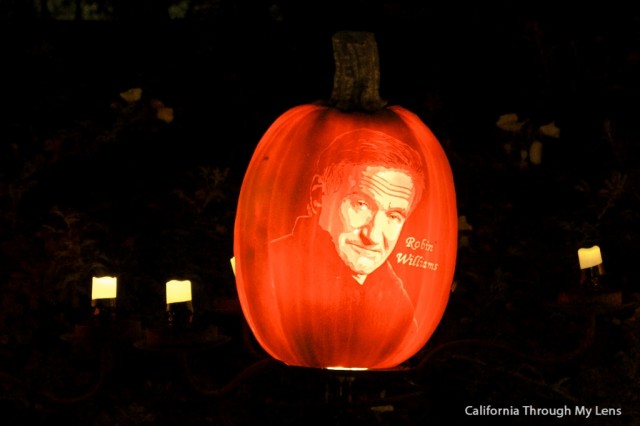 There also was a section of video game art that was fun to see as well.
The Dinosaur Garden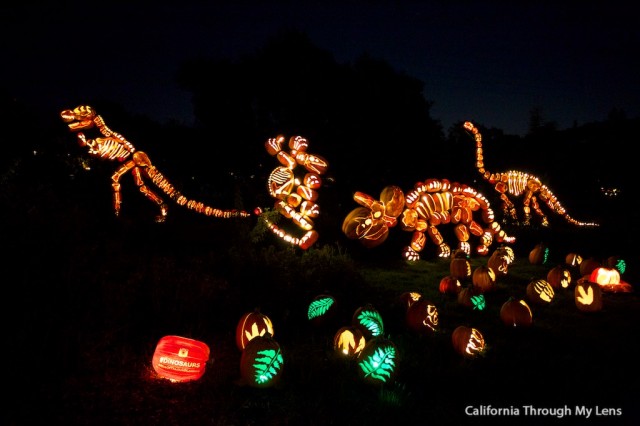 Like the tree above, the dinosaur garden really blows you away. These dinosaurs are all pumpkins that are put together like puzzle pieces to make one massive creation. The T. Rex literally had 30-40 pumpkins combined to make it and there are four dinosaurs.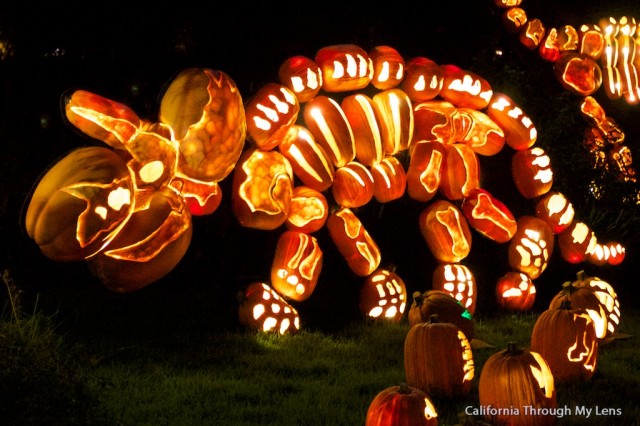 The Love Sign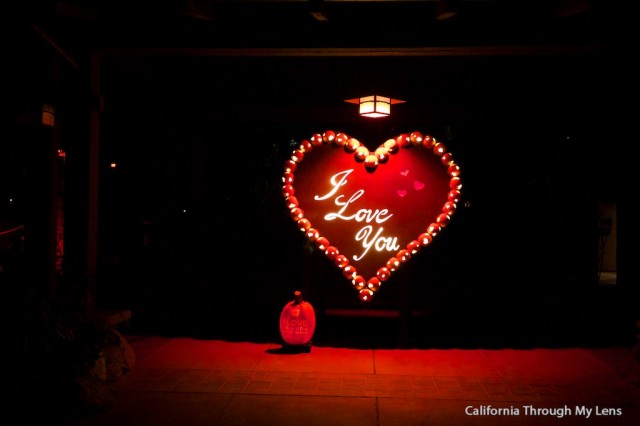 Fun little sign that lots of people on dates were taking selfies with.
The Cemetery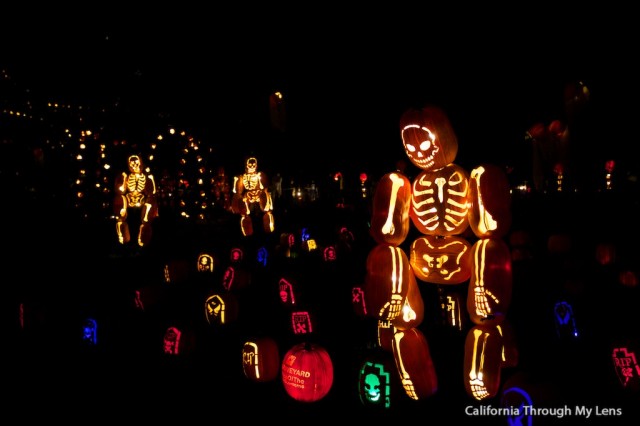 This collection of carved gravestone pumpkins and 10 piece skeletons was not as detailed as some of the other things but I found a lot of fun in the simplicity, it was one of my favorite areas.
The Tank of heads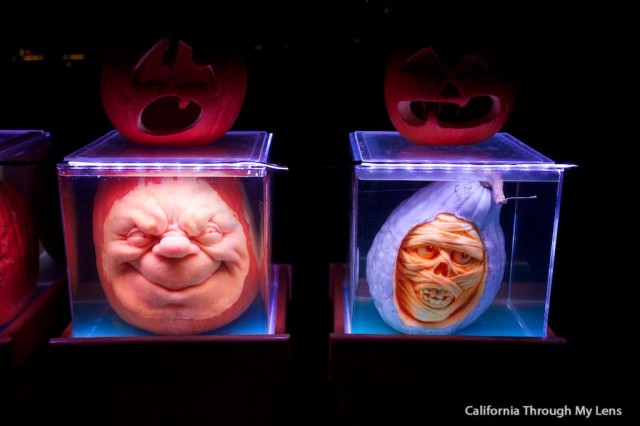 This was probably my favorite of the whole event as it is one of the areas you can get the closest to. These pumpkins in water were so detailed and had such great facial expressions that they captured your attention. I love carving pumpkins but these took it to another level.
The Wizard of Oz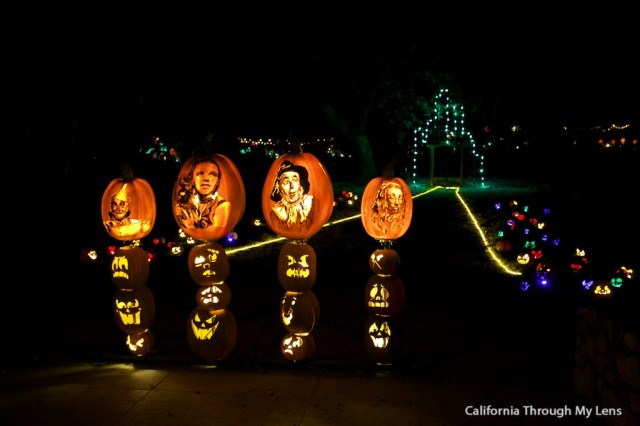 I thought this was a creative use of pumpkins and background, it had Dorothy and her friends with a yellow brick road of lights and the Emerald City behind them.
Chinese New Years Pumpkin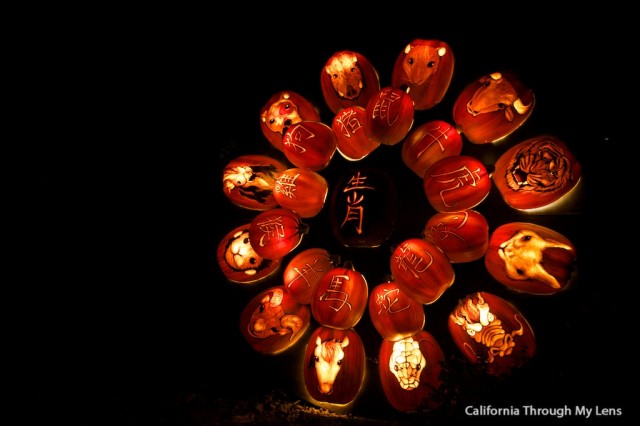 I believe this is what the pumpkin represented but either way it was an amazing artistic specimen, one that was surrounded by people. If pictures don't do it for you here is a video that will show you more about the show.
That's just a few of the cool things we saw at this event. If you looking for a way to get the Halloween spirit make sure to check it out, if you are like me then you probably haven't seen anything like it before. Do make sure to book a ticket in advance though and be patient with the crowds. Let me know if you have been in the comments and what you thought!