Imperial Beach: A Museum, a Pretzel & a Pier
Located right above the Tijuana Estuary, Imperial Beach has less of the hustle and bustle that most San Diego beaches have. Because of that, the city is able to maintain that fun, small beach town vibe much more easily. Imperial Beach is the southernmost beach city in California, and if you proceed south, the last thing you would hit is Border Fields State Park before Mexico. I like this beach and find myself coming here more than the other popular San Diego beaches, plus it has an epic pretzel place, so what's not to like. Here is all the information if you want to check it out.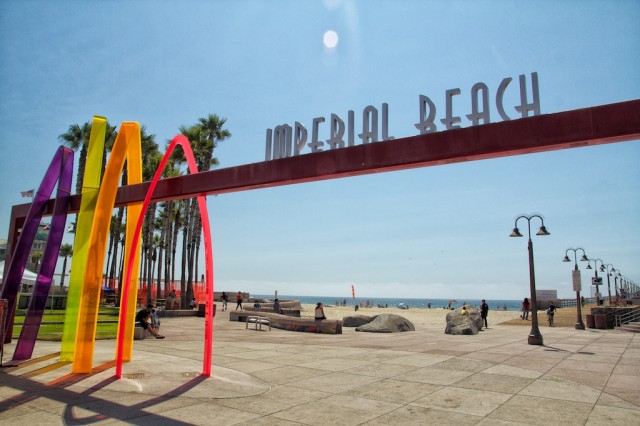 Details
Free parking available but not always easy to find.
I wrote this in 2015 so some of the information may have changed.
The Beach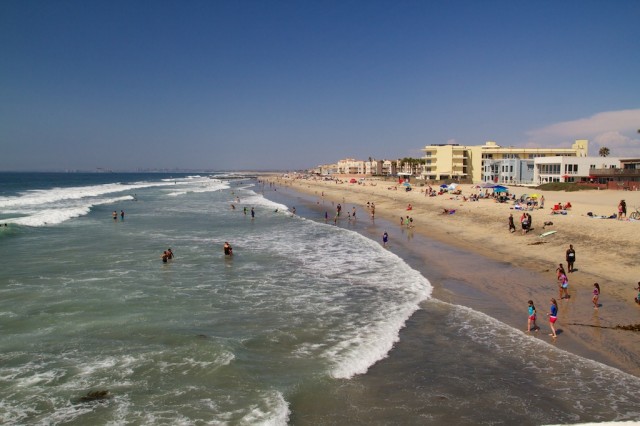 Assuming you can find street parking, the beach is pretty much all around you. I usually try to park near the pier, as that is where the food is and it is a great place for photography.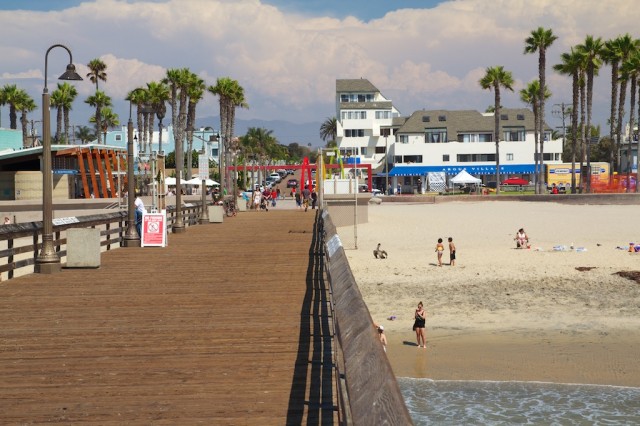 The beach has gentle waves and surfing on the north side of the pier. On the beach itself, there is not a lot of sand between the houses and the water, but that makes it pleasant as it spreads everyone out, so it is not too crowded.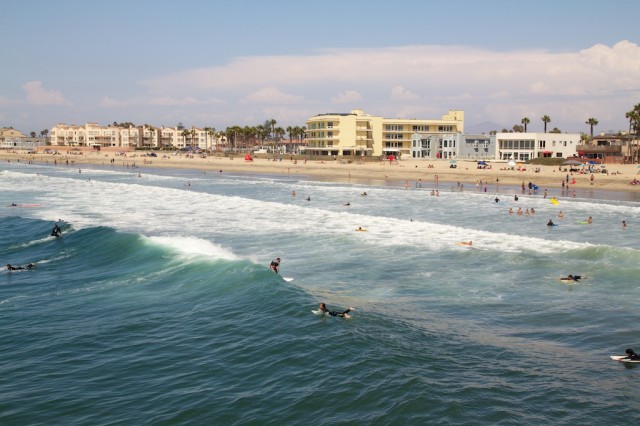 The pier has a fish shop on the end, and it is a favorite place for fishing. You can always watch the surfers from out on the pier or take in the San Diego coastline.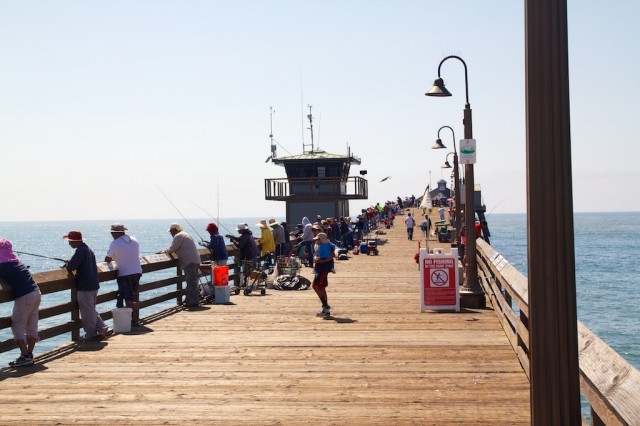 Food
For food, there are a couple of places right near the pier.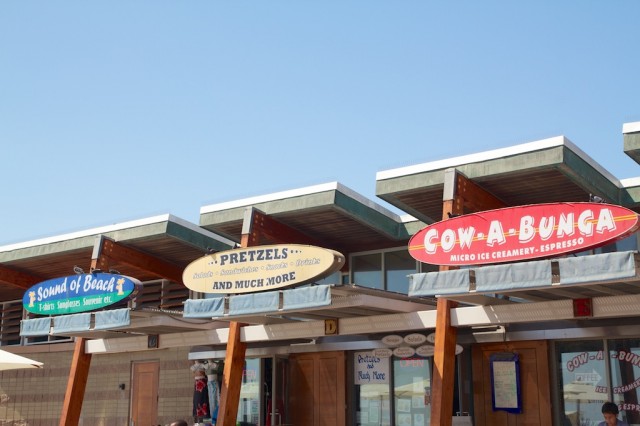 I prefer Pretzels and More as they have a whole wheat pretzel that they make to order, which is fantastic. It tastes so fresh and not like frozen ones from the store. There is also an ice cream shop next door and a diner across the street.
Surfing Museum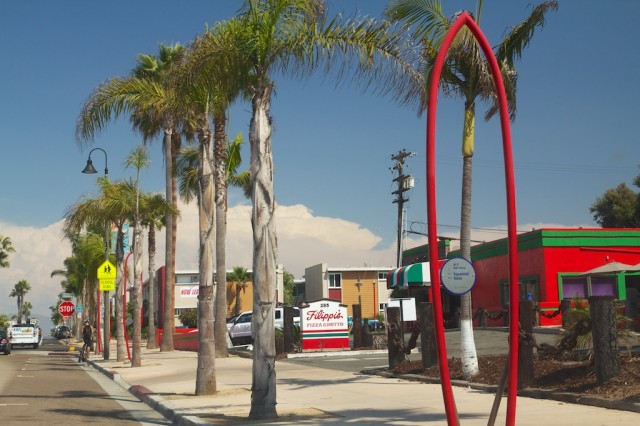 Imperial Beach also has what it calls the outdoor surfing museum. This is not as much a museum as it is a collection of surfboard outlines that line a half-mile stretch of road and show the progression and the style of the surfboards used by some of the greats. It is unique to see and makes driving through that area more fun, but I wouldn't say it is a reason to come in itself.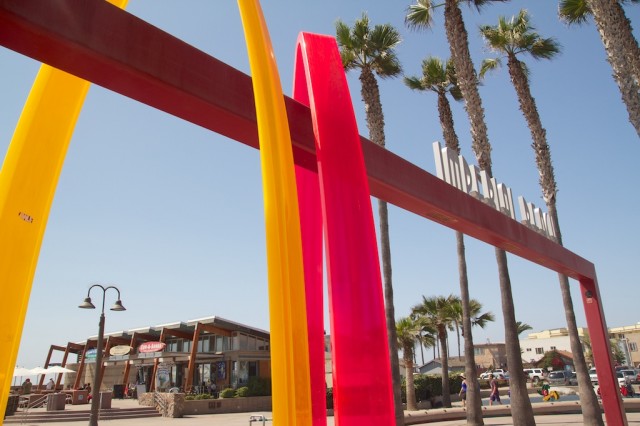 All in all, Imperial Beach is an excellent example of a Southern California beach town. It has a small-town vibe while still providing a beautiful place to relax. Check it out if you get down that far south and let me know what you think in the comments.