North Dome Hike & Indian Rock Arch Stargazing
Views of Half Dome are commonplace in Yosemite National Park; however, some views are certainly better than others. Places like Glacier Point have become the go-to spot for Half Dome photography, but if you want something away from the crowds, then I recommend the trek out to North Dome off Tioga Pass Road. This 8-mile round trip hike feels even closer to the iconic rock then Glacier Point, and the views from the top are just amazing. Add to that the Indian Rock Arch, one of the only arches like this in Yosemite, and you have a great full hike. Here is all the information.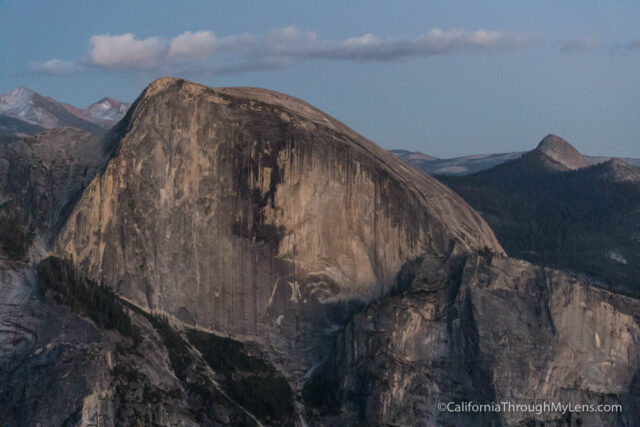 Details
Getting There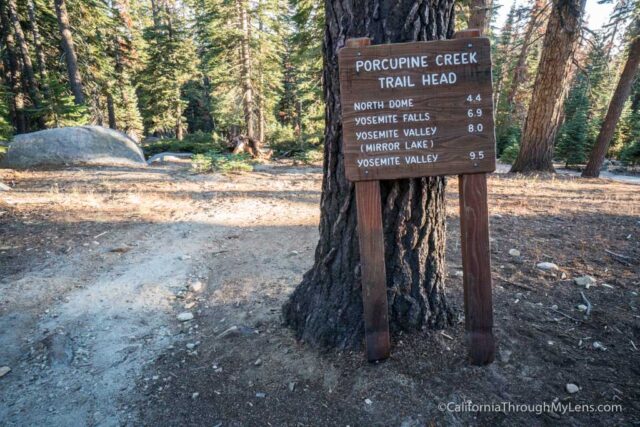 Parking for the hike is at Porcupine Creek, not Porcupine Flat on Tioga Pass Road. Porcupine Creek is a small trailhead that is only accessible during the summer when the road is open. There is a pit toilet at the small parking lot.
The Trail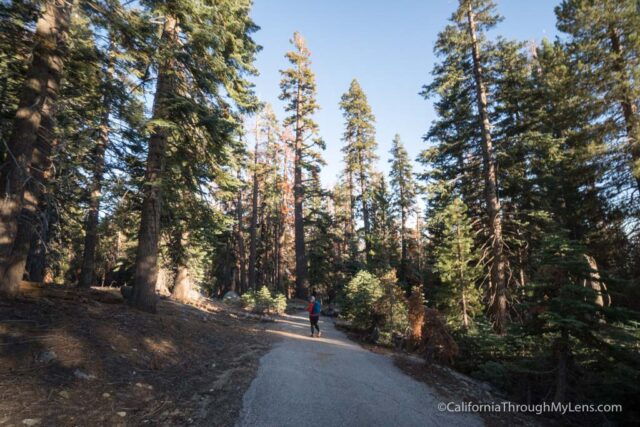 Heading out from the parking lot, there is a sign that notes the start of the North Dome trail on a paved road. The trail loses elevation quickly, which makes for some uphill right at the end on the way back.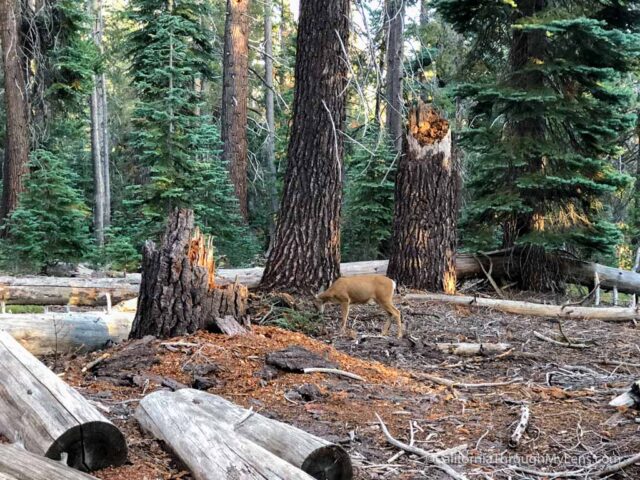 This trail is not super popular in Yosemite, so you may be alone on most of it. This leads to an increase in animal life, and I have seen lots of deer on this trail.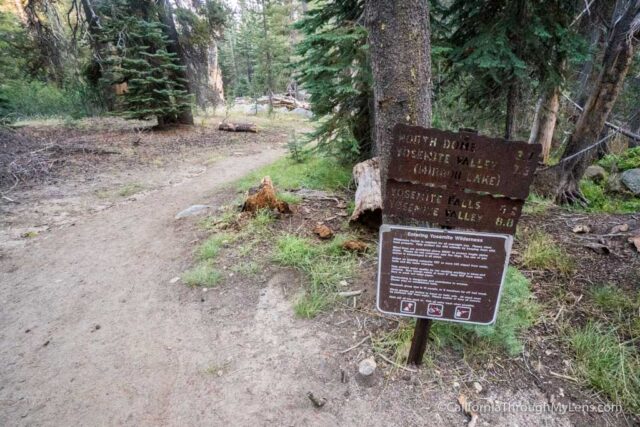 The first 2-3 miles is pretty uneventful as you are just walking along the trail in a shaded forest. There are a few small water crossings, but there were paths over them.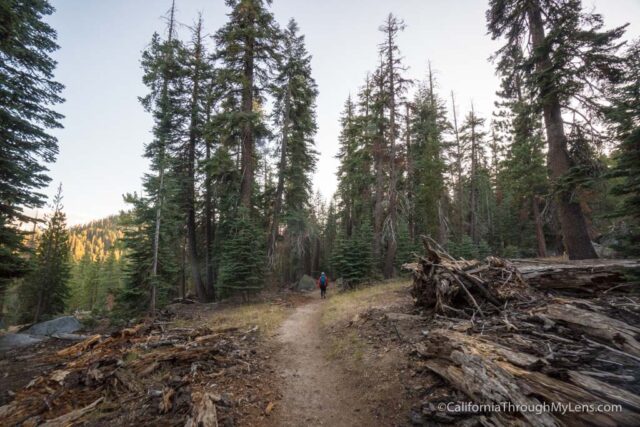 At the 2.5 mile mark, you will start heading uphill. This part is one of the most significant elevation gains on the trail, but this is when you begin to see the Yosemite Valley peaking out of the trees.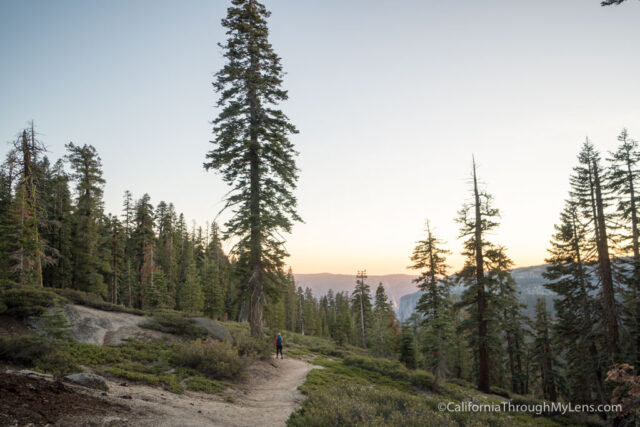 Once you get to the top of the uphill portion, the trail will flatten out at the split for Indian Rock.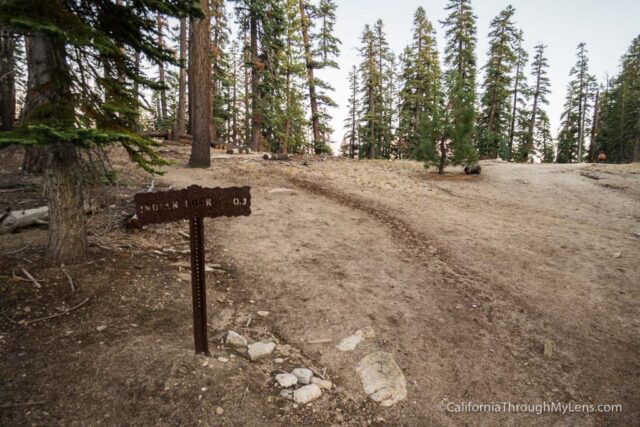 The Indian Rock trail is .3 miles, but it is straight up, and it can be a leg burner.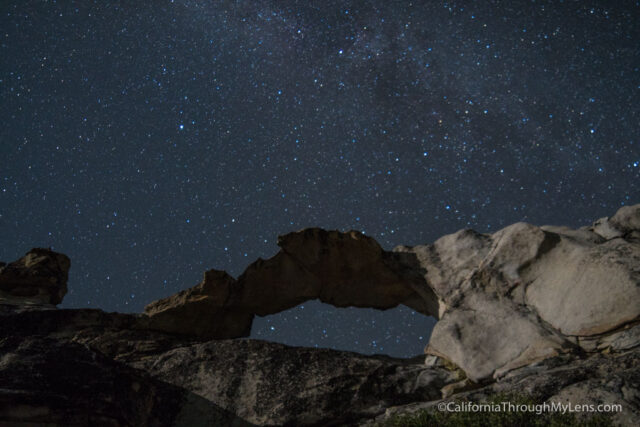 That being said, the arch is pretty magical. I only saw it at night, but I was amazed by it and can't wait to go back again. If you are with friends, stargazing here is a great option. I wouldn't do it alone though, as it is a long hike back out to the car.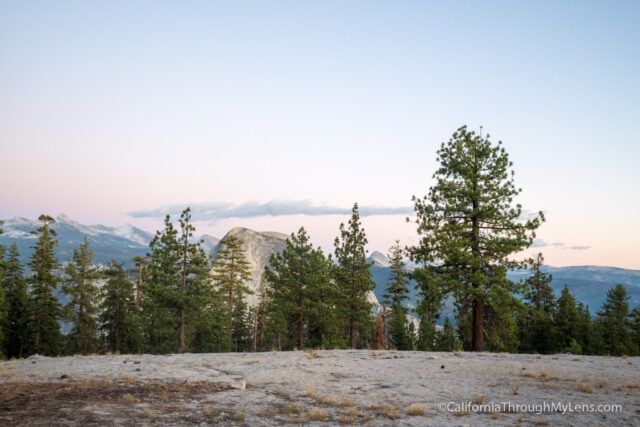 Heading on from the Indian Rock split, you have about a tenth of a mile walk on relatively flat terrain before reaching the sub dome.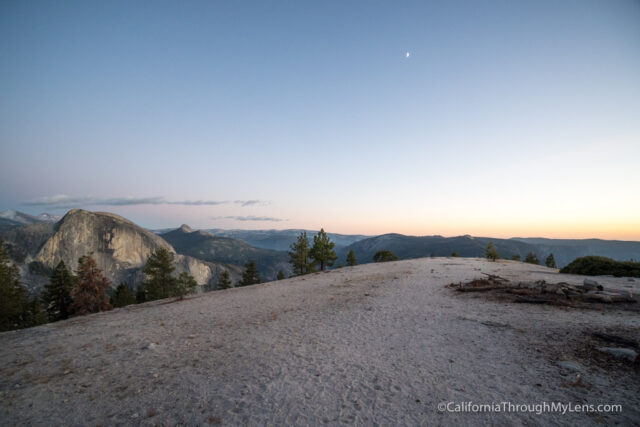 The sub dome gives you amazing views of Half Dome, and this is actually where a lot of people choose to stop. I stopped here myself as we got here just as the sun was setting.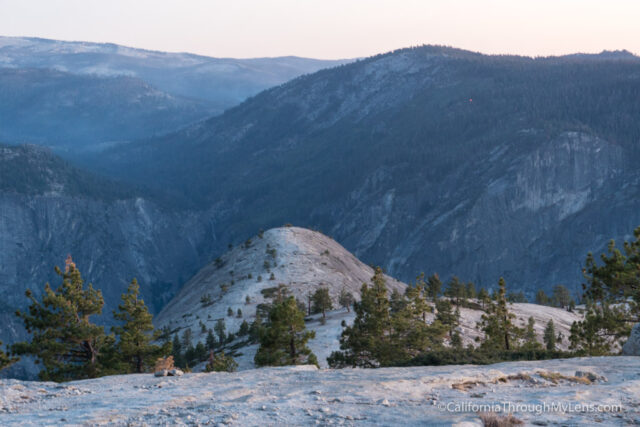 You can continue down to North Dome from here, which is the dome that is directly in front of you and down a decent amount of elevation.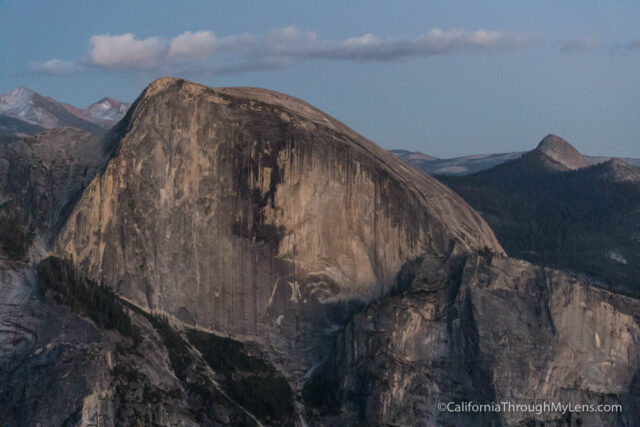 Note that it is downhill there but uphill on the way back. I am sure the views are fantastic though, and I plan to do it next time when I am not chasing the sunset.
Sub dome or North Dome are both great spots to watch the sunset but remember that if you wait till the sun goes down, you will have to walk back in the dark, so bring a good flashlight and make sure you know where you are going.
All in all, this is an excellent hike with a great payoff. I recommend it if you are looking for unique, non-traditional views of Half Dome. Check it out and let me know what you think in the comments.