Griffith Park Trains: Holiday Light Festival Train Rides
If you are looking for a well priced and excellent Christmas attraction for the whole family, look no further than the Griffith Park Holiday Lights Train. For $7 a person, you can ride this historic miniature train on a one-mile loop that takes about 15 minutes to complete. The ride takes you slowly through Christmas light tunnels, around inflatable Santas and past more cheer than you can comprehend. It is a great night out before or after the LA Zoo lights, read on for all the information.
Update 2023 – The train is back running and here is a video I made from my visit in 2021. Be sure to visit and ride the train, it is a ton of fun.
Update 2020 – The trains are closed for the 2020 Christmas season, you can see up to date information on their site.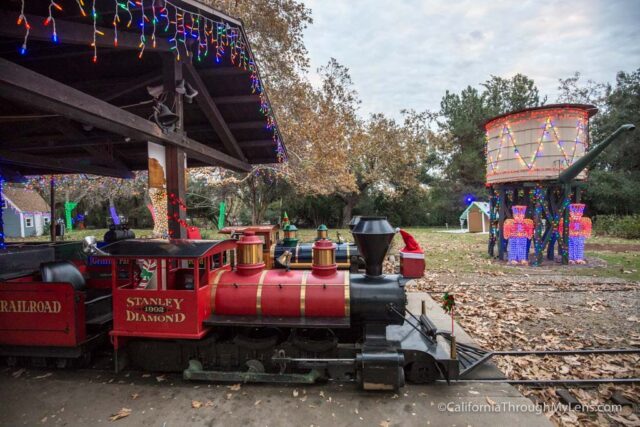 Details
Cost: $7 (subject to change)
Hours: Check their site for updated hours and dates
Location: 4400 Crystal Springs Drive, Los Angeles, CA 90027
This information is from my visit in 2018 and 2021
Getting There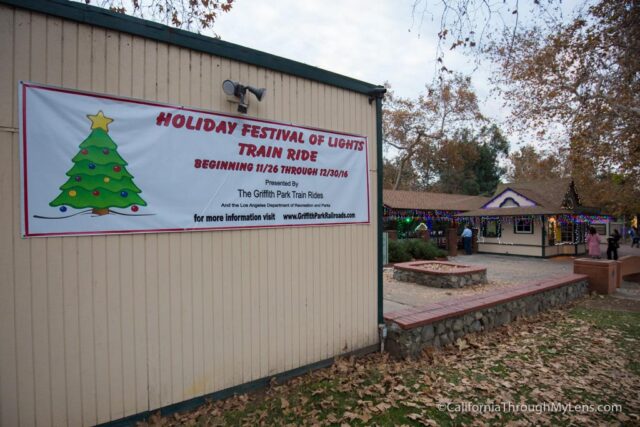 Heading north on the 5 Freeway, you will get off at the Los Feliz Blvd Exit and will head left. From here turn right on Crystal Springs Dr and the train station will be a half-mile down on the right. There is parking in the attached lot, but it can fill up as it gets closer to Christmas.
The Train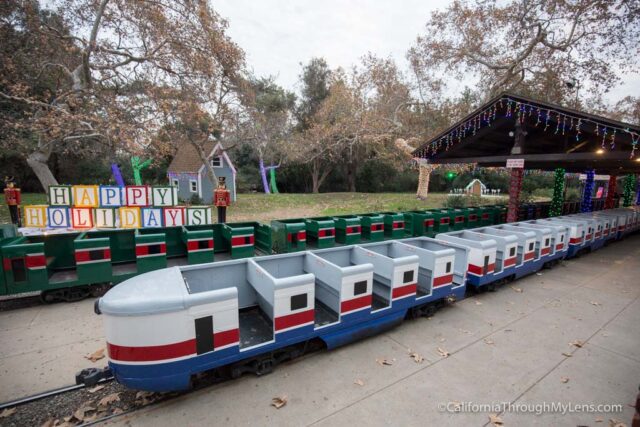 I got there at about 4:45 PM and was glad I did, as I waited in line for them to open at 5 PM, and by the time they opened, there were another 60 people behind me. After paying for my ticket, I got in the next line to wait for my turn on the train.
Since the rides only take about 15 minutes and the trains hold approximately 40 people, you do not have to wait for too long.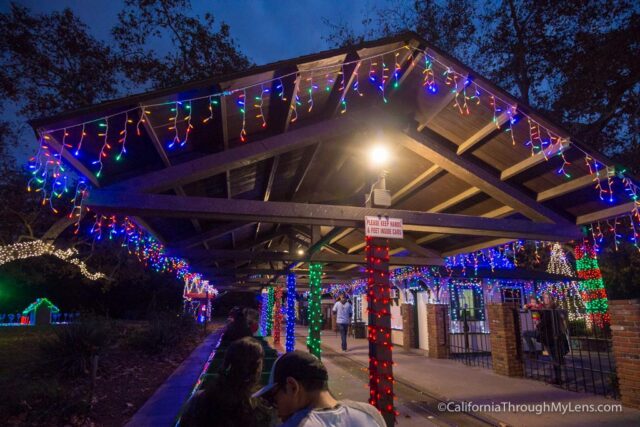 I was on quickly, boarding the second train out of the station. The seats are technically for two people, but if you are tall like me, there is not much likelihood that another person will fit next to you.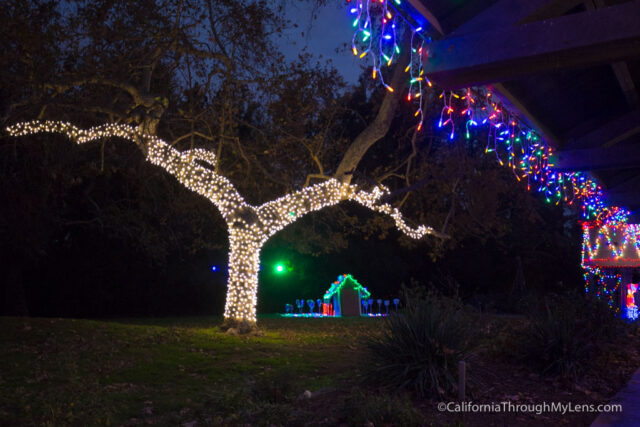 After getting situated, the train left the station and whisked me through a magical world of Christmas with light tunnels, inflatables Santas, Christmas trees, and snowmen.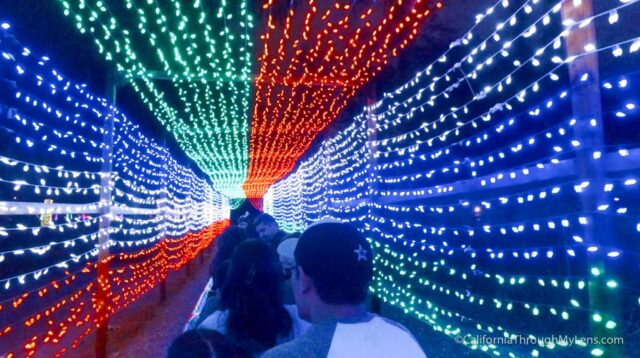 It is a blast just taking it all in as you go slowly around the park, and I would imagine it is excellent for children as well.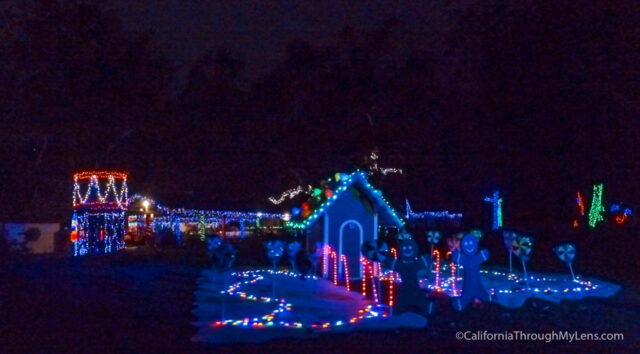 After 15 minutes, the ride came to an end, and we debarked as the next group anxiously awaited their chance to ride.
Video
Here is a video I took of the entire ride. I fast-forwarded through the dark parts so that you could get an understanding of what you will see on the journey.
If you are looking for fun and historic things to do during the Christmas season, be sure to add the train rides here to your list. I found it to be a fantastic 15 minutes for only $5, and with so many other Christmas attractions costing so much money, it is nice to have a great experience like this. Be sure to check it out and let me know what you think in the comments.