Mendocino Headlands State Park Bluffs Hiking Trail
The Mendocino Coast of Northern California is a beautiful area with many amazing coastal views and places to explore. If you haven't spent much time in the area, then I highly recommend that your first experience is walking the 2-3 mile trail along the Mendocino Headlands. This trail can be as long or as short as you would like, and it features beautiful views and secluded beaches, making it an especially great spot for sunset. Here is all the information so you can check it out.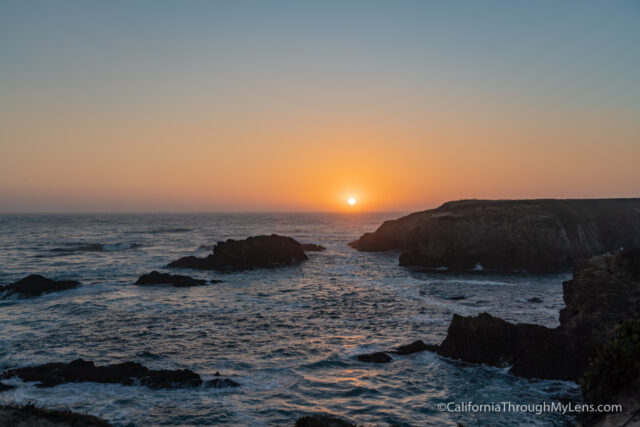 Details
3 miles for the whole thing, but you can make it a short walk if you just want to see a small section.
Free to park
This information was from my visit in 2018
Read about my favorite spots along the Mendocino Coast here
Getting There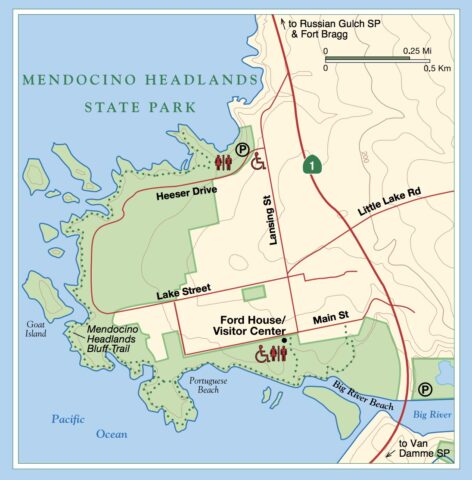 The Mendocino Headlands State Park is located all around the city of Mendocino. You can see in the above map that the coastal bluffs area of the city is part of the park. You can access the park from many locations in Mendocino as there is street parking along the roads and a short single track trail that will take you out to the Bluffs Trail.
The Bluffs Trail
I usually just park on Main St and head out from there on the short single tracks. This allows you to see some of the highlights of the trail right at the beginning.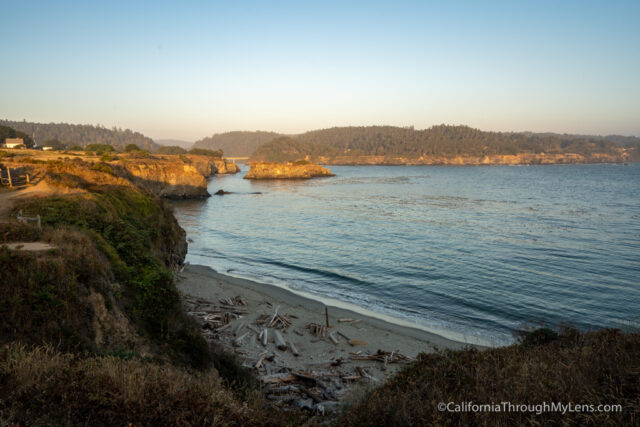 The views back at Big River Beach and Big River itself are beautiful and some of the first to greet you.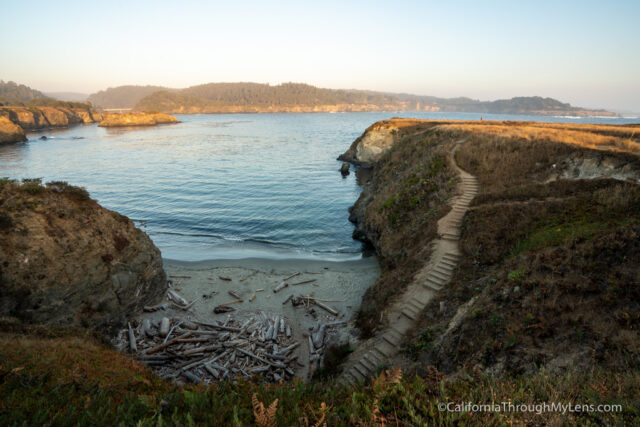 As you head on, you will see Portuguese Beach with its stairs down to the sand.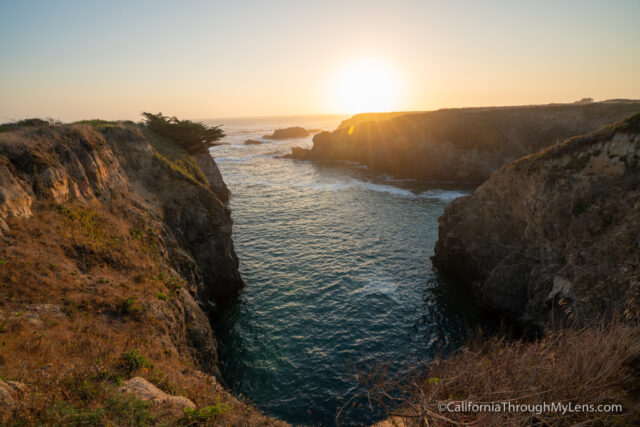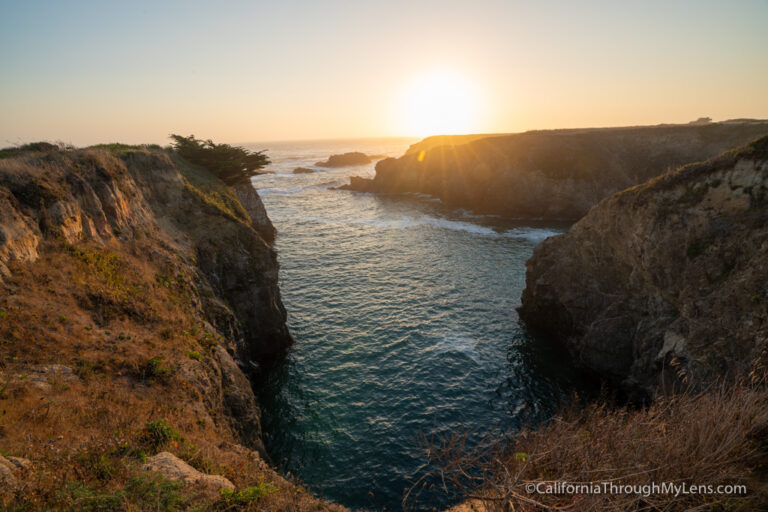 From there, you can walk out onto the point and start to make your way along the bluffs.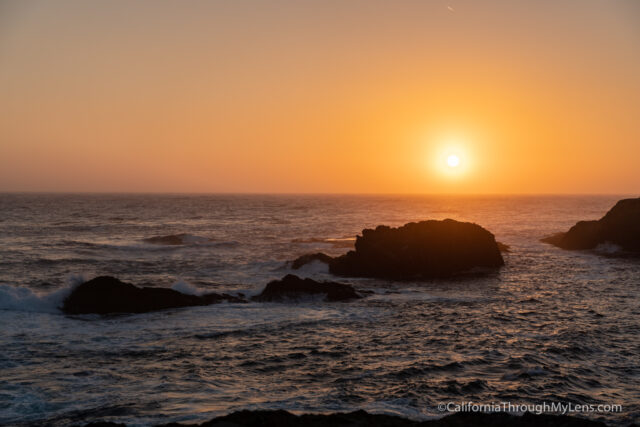 This is one of my favorite areas for sunset as the views are amazing, with the sun setting over Goat Island and cliffs in front of you.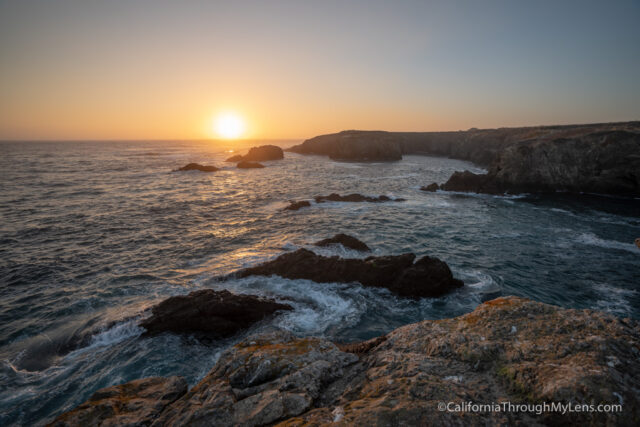 The trail continues to wind around the cliffs, even providing access to small sandy shelves that look down on the water.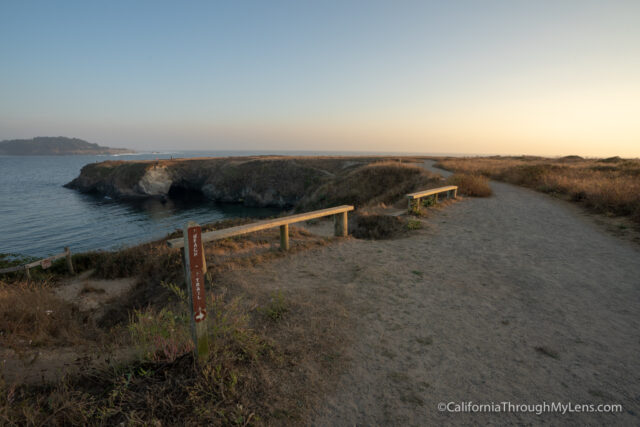 The bluffs go along the trail here as you make your way along the coast and continue to look down on the beautiful coastal views.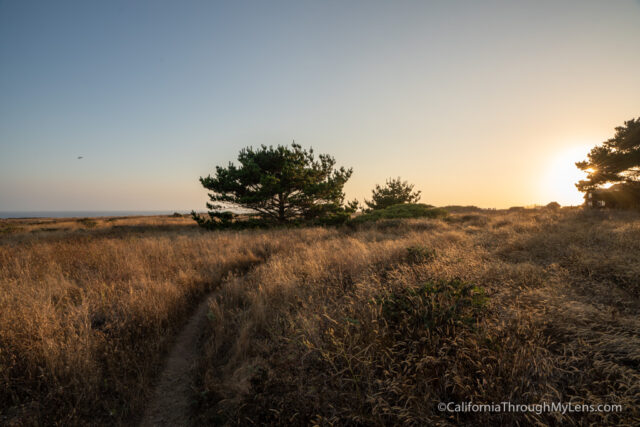 If you have more time, you can continue up to Heeser Dr and walk all the way to near where Agate Beach is. There is a small trail before you get there that will lead you back into the city. Alternatively, you can just walk back Heeser Dr to the bluffs and path where you started.
Whether you do the entire trail or only a small portion of it, it is a beautiful area to explore and spend some time at in Mendocino. Check it out and let me know what you think in the comments.