Desert Queen Mine in Joshua Tree National Park
Desert Queen Mine is located pretty much in the center of Joshua Tree National Park. The trail is popular, even though it is located down a dirt road, and the short path will lead you to an overlook, or you can explore the mine up close. You can also use this hike as a jumping off point to see places like the Eagle Cliff Mine as well. Here is all the information.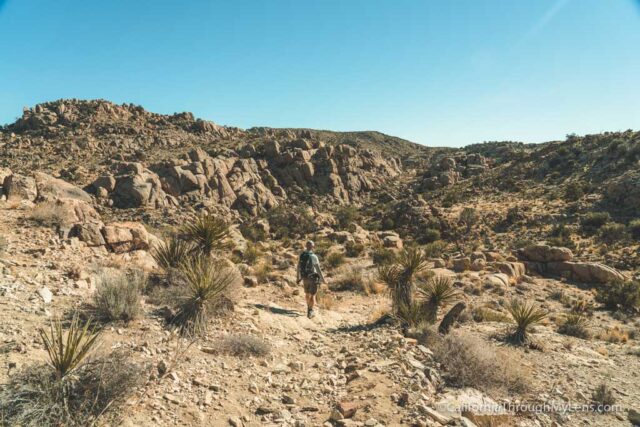 Details
.75 miles to the overlook, 1.5 to the mine itself
Flat to overlook, 150 feet of elevation to mine
This information is from my visit in 2017
Read more about Joshua Tree National Park here
Getting There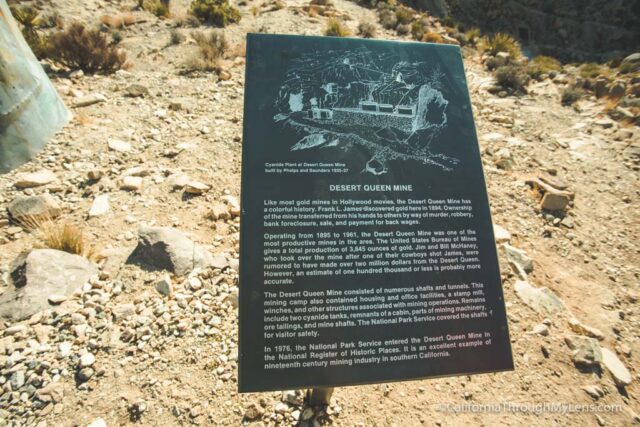 The trailhead for this hike is located down a dirt road that's adjacent to the Geology Tour Road. The one-lane dirt road shouldn't be an issue for most cars, and about a mile after you pass the parking area for Lucky Boy Vista, you will make it to the Desert Queen Mine parking area.
The Trail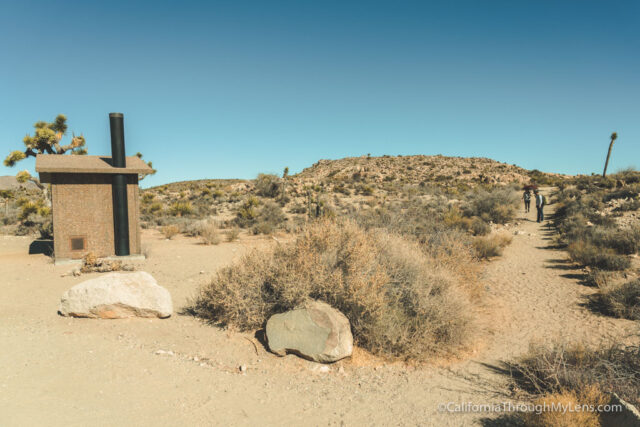 There is a bathroom at the trailhead, and the trail leaves from right next to it. It continues along a relatively flat path for the first third of a mile.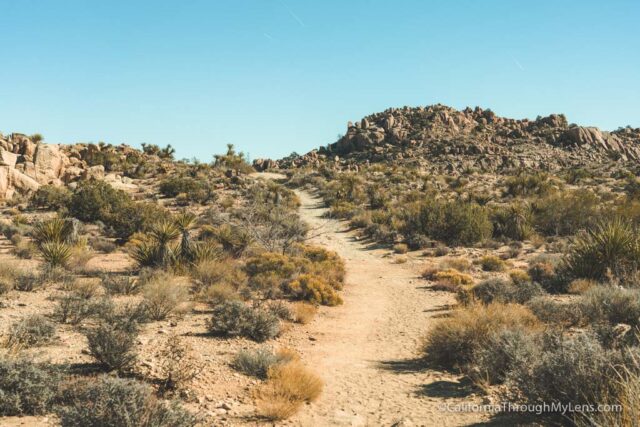 Eventually, you will reach a split with one way heading to the overlook and the other leading down towards the mine.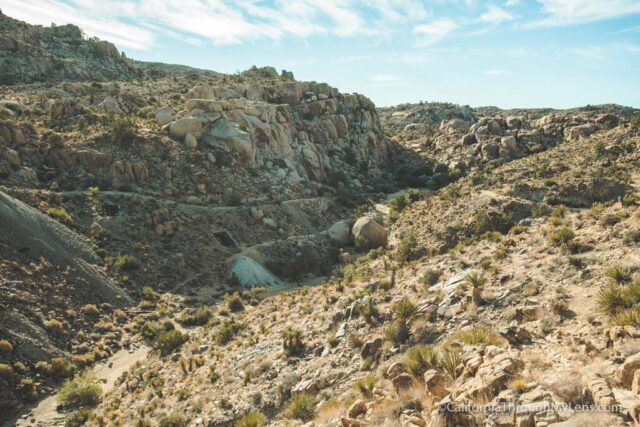 If you only have a short time, then just go to the overlook and check it out, if you have more time then head down to the mine.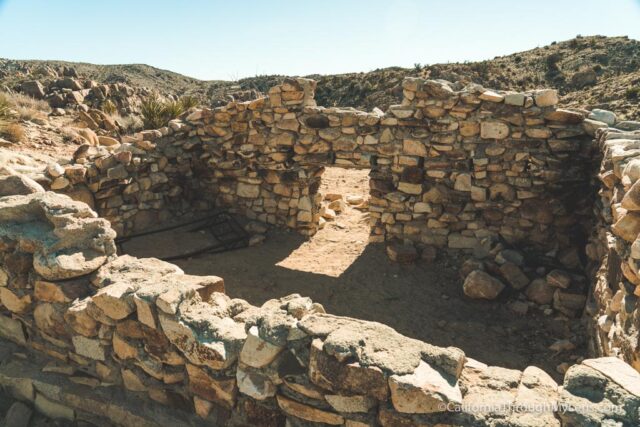 The trail to the mine goes past a small rock building that still has walls standing.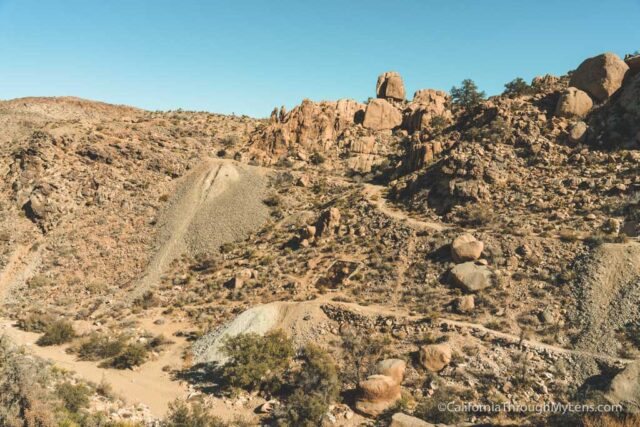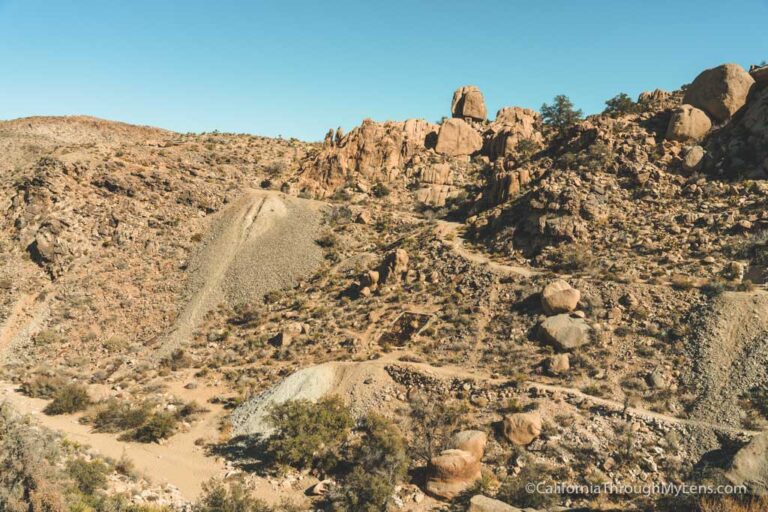 It continues downhill until you reach the gully and start going up again.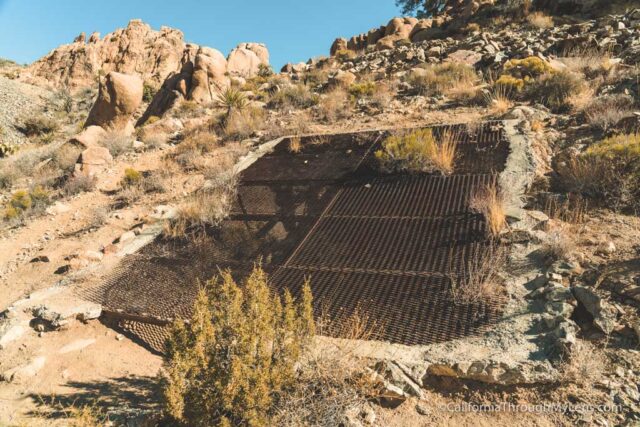 Eventually, you will reach the first of many mine shafts. I found at least five when I went, and all of them were gated over so that you didn't fall in. While you can't see much, it is still crazy to find all of these massive mine shafts on the side of the mountain.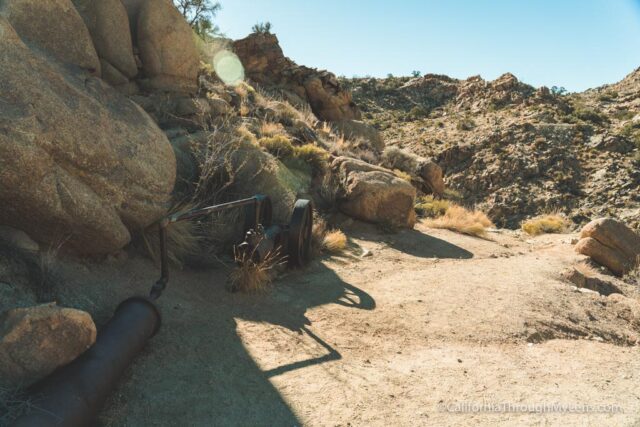 There were also a few old pieces of machinery and tools that you can see along the path as well.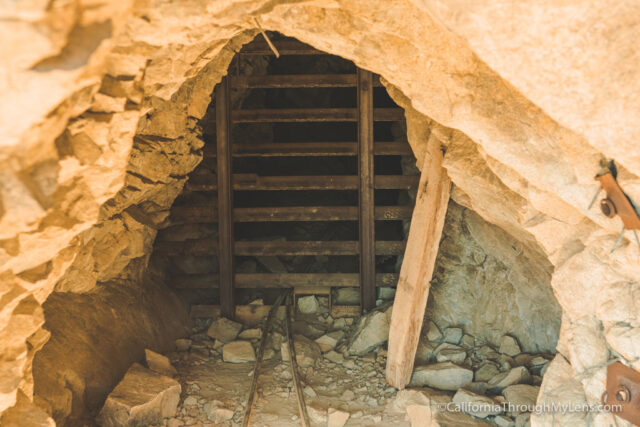 If you continue up to the top of the small hill, you will see a mine shaft that you can enter a few feet into, before it is gated off. Also, on top of the hill, there are three more shafts in the ground that you can see.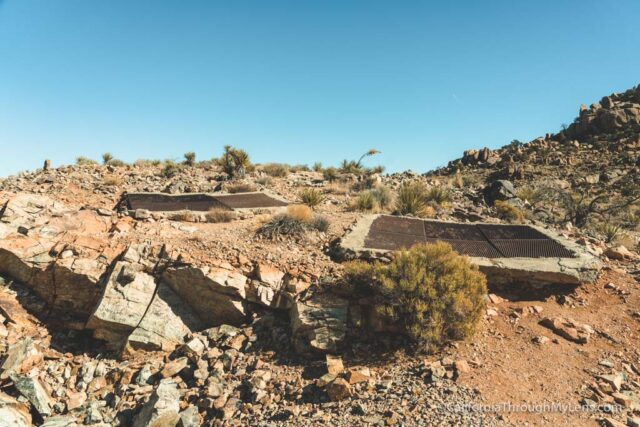 When you finish exploring, you can head on to the Eagle Cliff Mine (be sure to have a GPS track if you do though!) or go back to the parking area. Remember that you are hiking in the desert and that this trail is not shaded so it can get really hot. Let me know what you think of Desert Queen Mine in the comments.