Cathedral of Our Lady of the Angels in Los Angeles
The Cathedral of Our Lady of the Angels is a historic church located in the heart of Downtown LA. It is close to many of the main attractions like the Walt Disney Concert Hall and The Broad, and it is a beautiful, free place to check out. Here is all the information if you want to visit.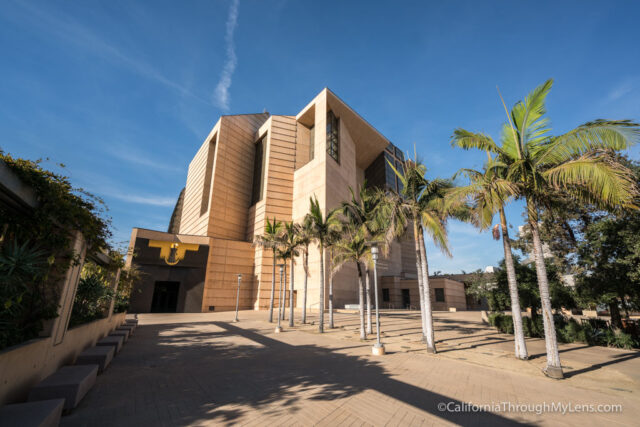 Details
Free
Location: 555 W Temple St, Los Angeles, CA 90012
This information is from my visit in 2017
Read all about my favorite Downtown LA spots here
Getting There
Like most things in Los Angeles, it can be expensive and difficult to find a place to park. The best spot is in the structure connected to the church, but it will run you about $4 for 15 minutes during the week, $20 max. You can also take public transportation or an Uber/Lyft to get here as well if you are already in Downtown LA.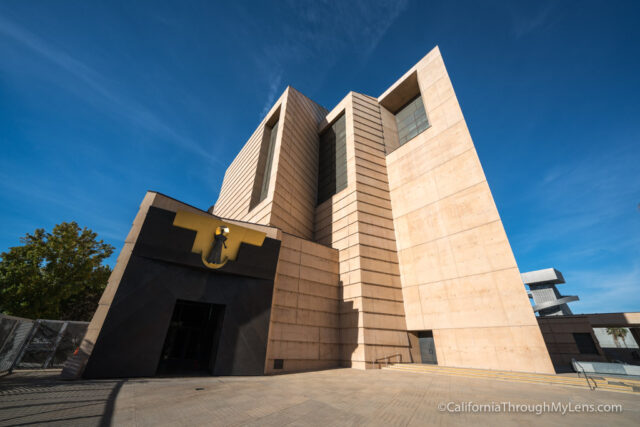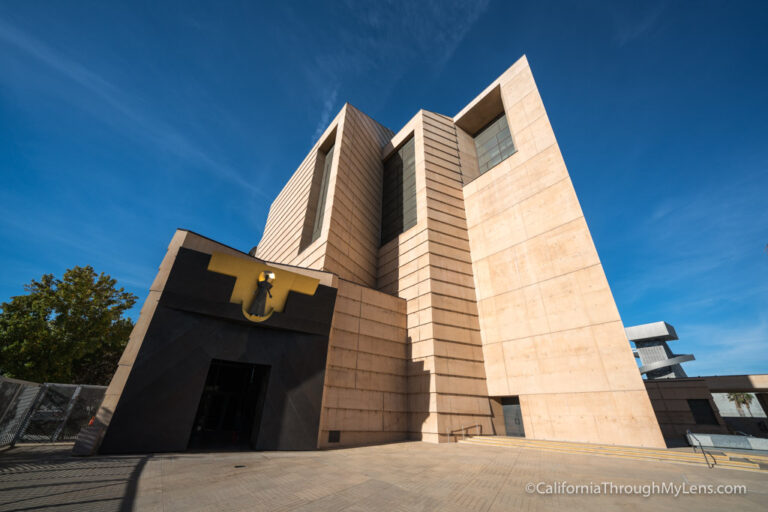 Upon arriving, you will want to walk through the central courtyard to where you can enter the cathedral.
The Cathedral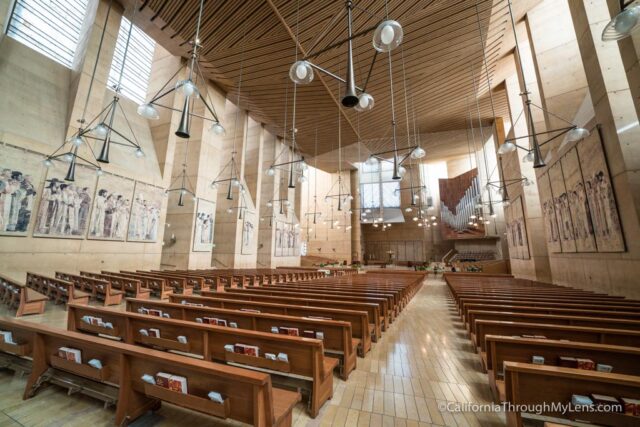 The cathedral is massive and open, with large beams and a high vaulted ceiling.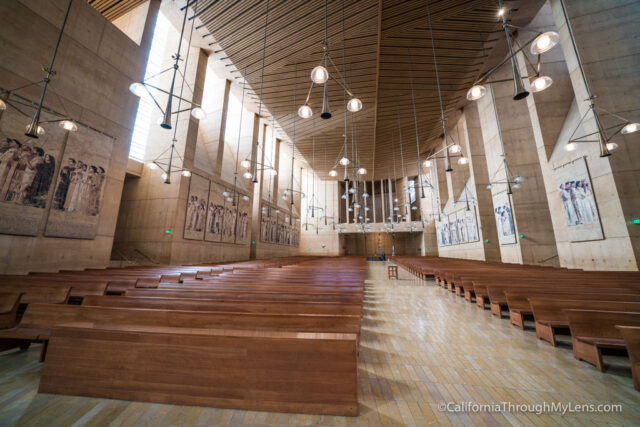 It is a beautiful place to see and reminded me of the magnificent Cathedral of Christ the Light in Oakland.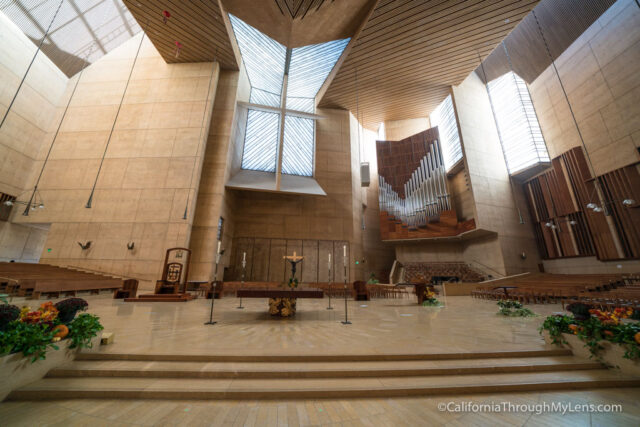 You can walk all around the central area, but be sure to be respectful and quiet as you do so.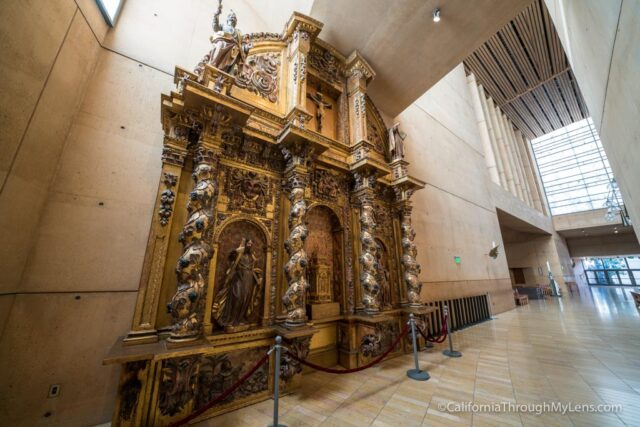 The Mausoleum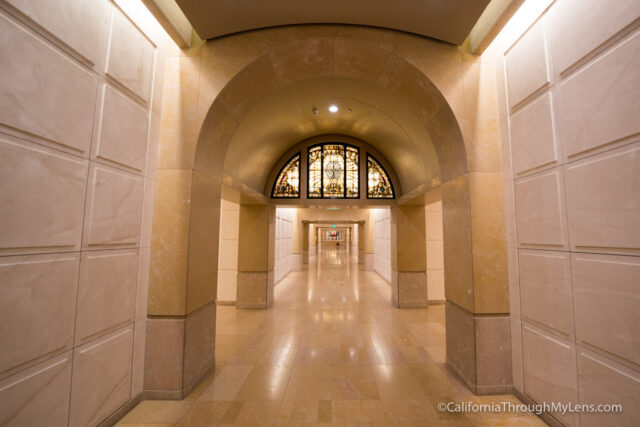 After taking it all in, you can head down to the mausoleum as well.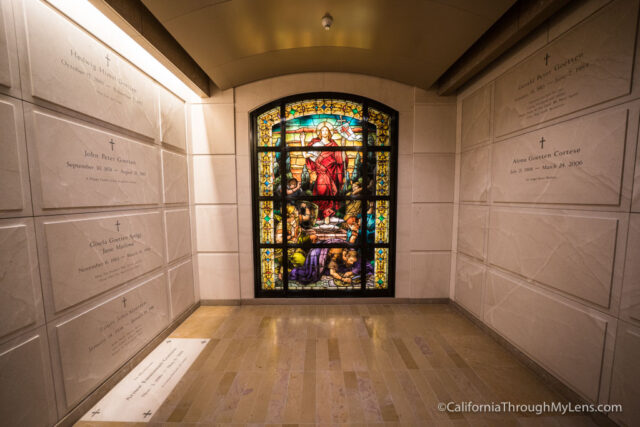 The mausoleum is full of white granite walls and large stained glass pieces. It is a serene spot that is worth walking through when you visit the church. Again, be quiet and respectful down here as well.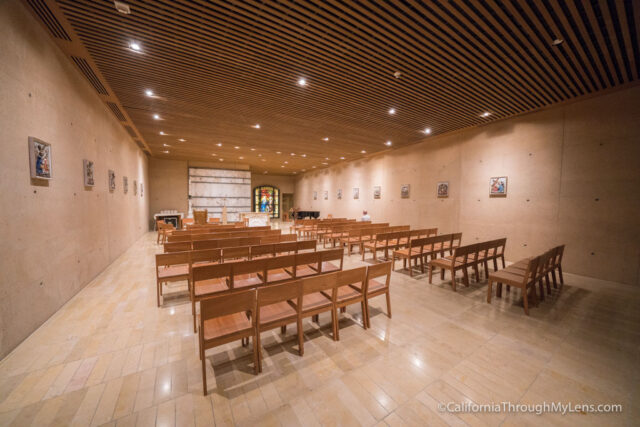 After exploring, you can head on to more places in Downtown LA or just sit and relax in the main auditorium. Let me know what you think of this spot in the comments.