Wild Lights at The Living Desert Zoo and Gardens
Southern California is full of unique Christmas activities for the whole family to get in the holiday spirit. I had always wanted to visit the Living Desert for their Wild Lights attraction, and I finally got the chance to do it in 2021. This event is put on after the zoo closes and is located out in Palm Desert, about 2 hours from Los Angeles. Be sure to check the site for the nights it is open, and here is all the information on this fun event.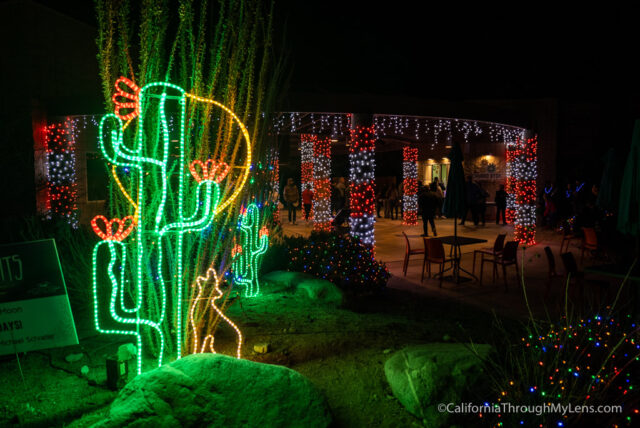 Details
Cost: $16 for adults, $12 for kids
It runs from 6 PM – 9 PM on select nights in November and December
Location: 47900 Portola Ave, Palm Desert, CA 92260
Getting There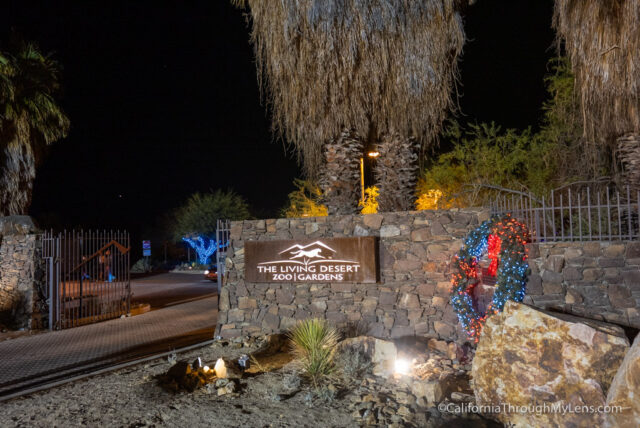 From Los Angeles, you will head east on the 10 Freeway. Once you pass Palm Springs, you will exit Monterey Ave and head south. After 8 miles, you will turn left on Haystack Road and right on Portola Ave. You will see The Living Desert right after you turn. There is a large parking lot, but note that this event is jam-packed, and there may be traffic getting into the lot, or you may need to park on the street.
Wild Lights at The Living Desert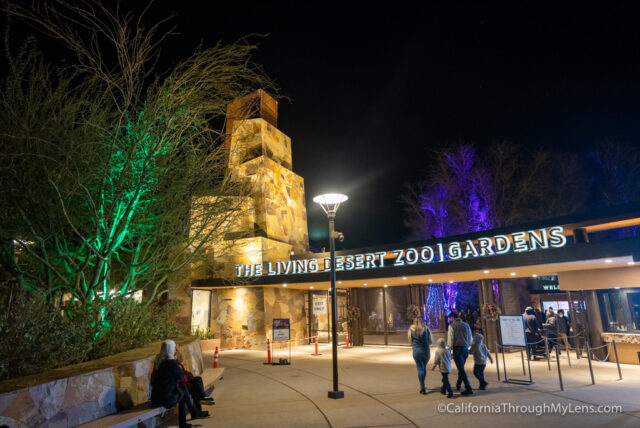 After arriving and checking in with your virtual ticket at the gate, you will be free to explore a good section of the park until it closes at 9 PM.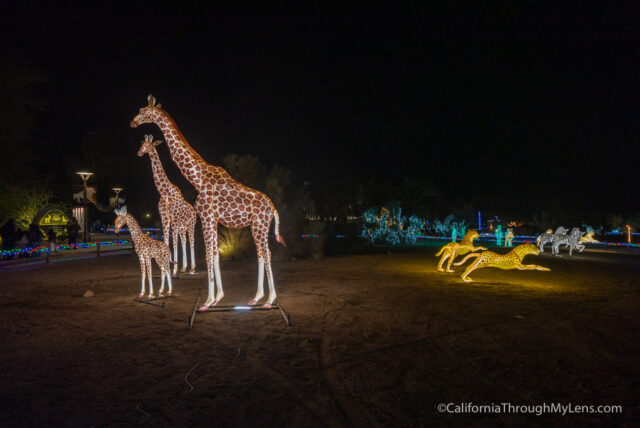 The event features over a million lights and has been going for 29 years. It was mentioned as one of the five best zoo lights in the USA by USA Today as well.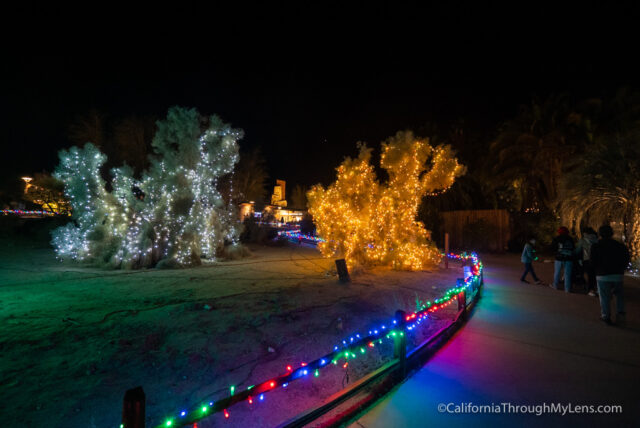 I walked around the entire area and spent about an hour and a half exploring it all. If you want to see the most you can, you probably want to get an earlier ticket than 8 PM as they promptly shut everything down right at 9 PM.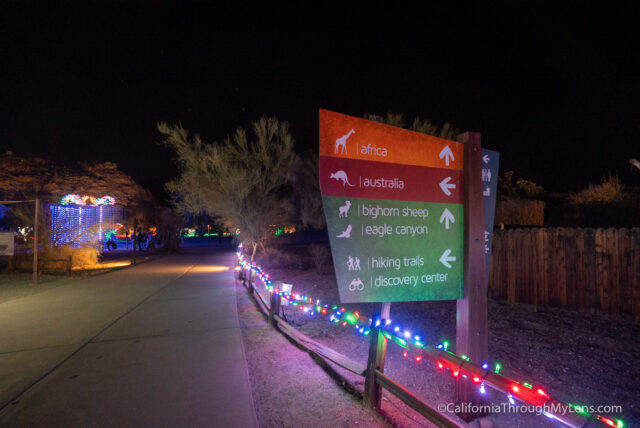 Some of the highlights of Wild Lights are as follows.
The Train Track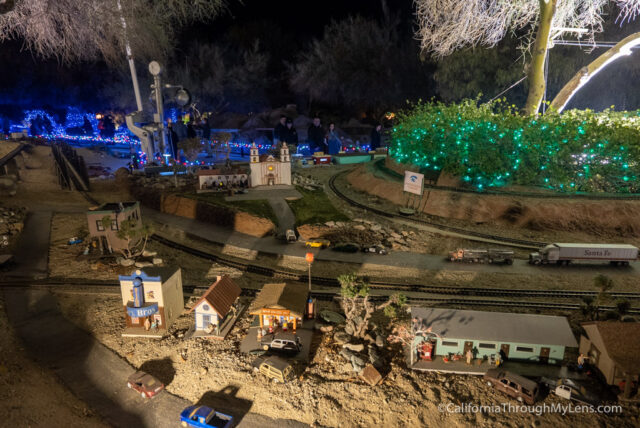 I love model trains, and I was excited to see this 3,000-foot long train track they had here.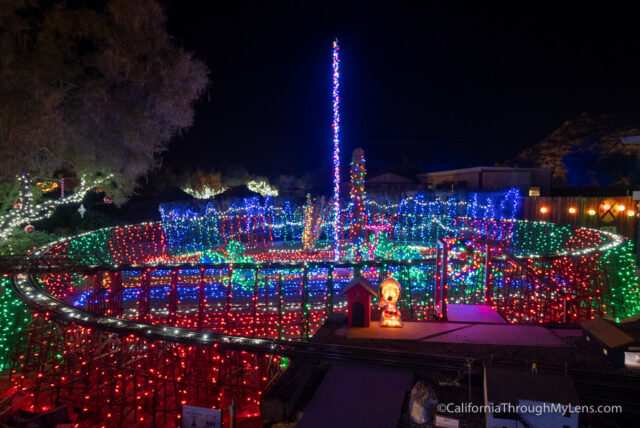 It had all sorts of lights and miniature towns that the trains weaved through. If you are into trains, or your kids are, this will undoubtedly be a highlight.
Photos with Santa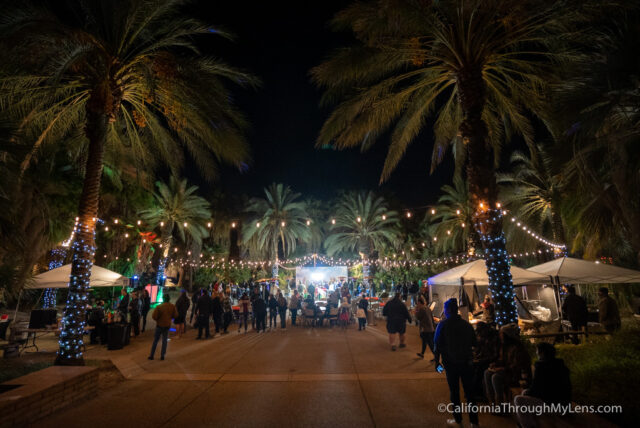 There was a section where you could take a photo with Santa or write Santa a letter, which seemed pretty popular.
Light Archway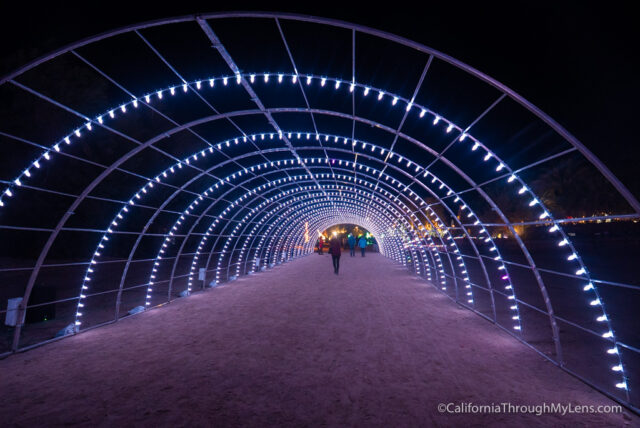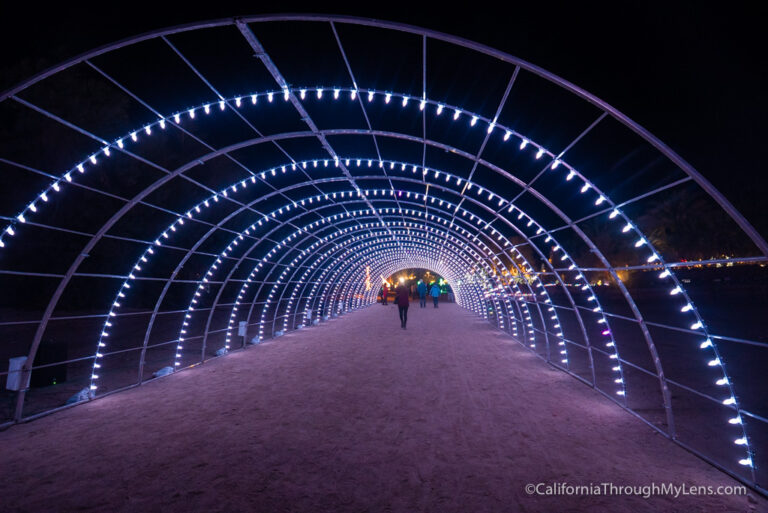 The light archway was right by the entrance and was a popular photo spot that was pretty much always busy. It was fun to see, and it had light shows to music.
The Light Present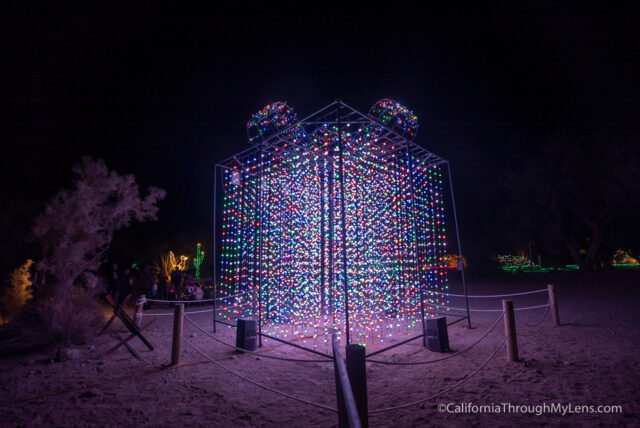 This massive present made of lights was another fun attraction as it strobed the lights on and off and changed colors to the music. It was about 25 feet tall, and it was a central point that people hung out at in the park.
The Reptile Area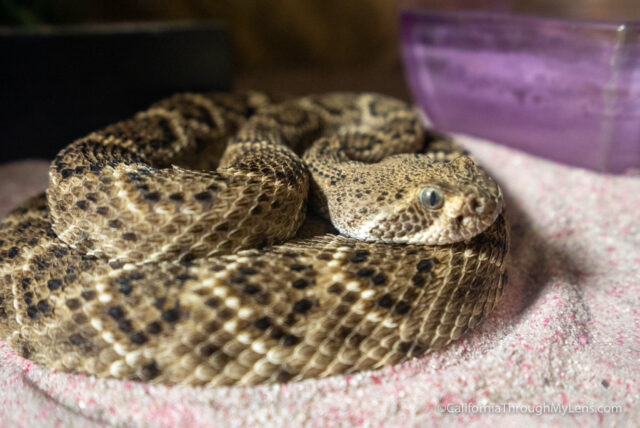 While most of the animals were asleep and the lights were off on their enclosures. A few enclosures did have lights on and the animals moving around a little bit. The main area to see animals was in the reptile enclosure. Here you could see snakes and lizards in the various tanks.
Carousel and S'mores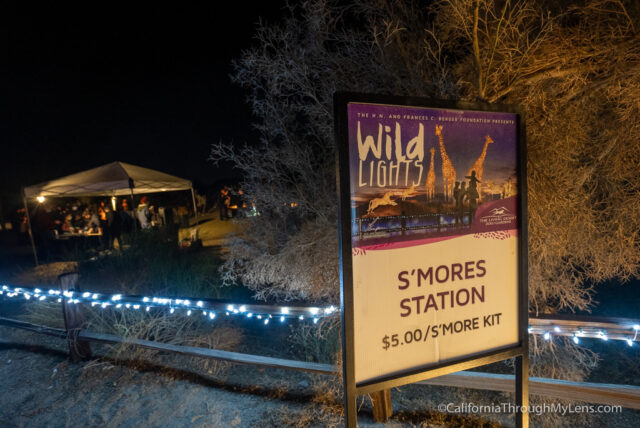 There was a carousel that you could ride and an area where you could make s'mores around a fire for an additional fee. It was a fun idea, but I didn't partake in either.
Lit Up Walkways
The main thing you will do on a visit is walk around and explore, so the lit-up walkways filled with all different colors of lights are a highlight. It is just fun to get in the Christmas spirit walking through the cold desert night with the lights on each side of you.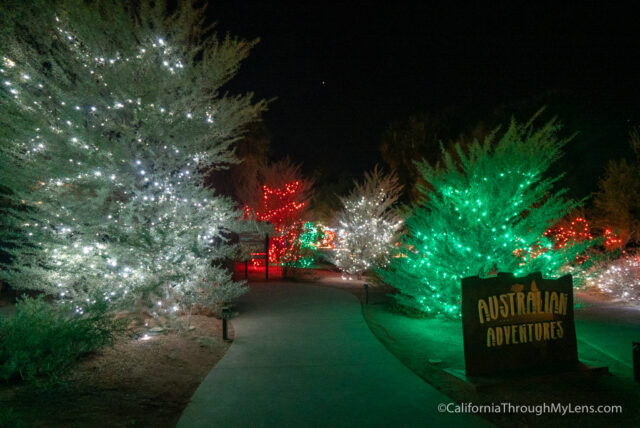 Overall, I had a fun time exploring Wild Lights at the Living Desert. It was well done and had lots of lights and other activities to engage with. It is worth the visit; let me know what you think in the comments.