Rock Hill Trail: Birdwatching at the Sonny Bono Wildlife Refuge
This two mile trail in the Sonny Bono Wildlife Refuge, right on the shore of the Salton Sea, is one of the best ways to explore the shoreline and see the vast array of birds that make this area their home during migrations. The trail is a nice leisurely walk with a short climb at the end, and I would recommend bringing a zoom lens or binoculars if you want to see the birds as they are still a decent ways from you. Here is all the information on the Rock Hill Trail.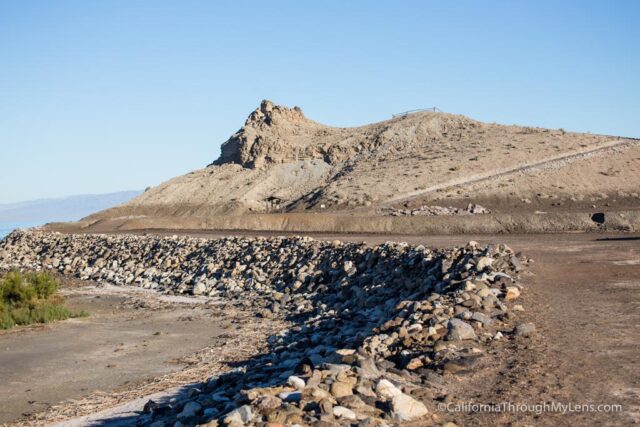 Details
2 miles
50 feet of elevation
Takes about an hour
Location: 906 W Sinclair Rd, Calipatria, CA 92233
This information is from my visit in 2017
Read more about the Salton Sea here
Getting There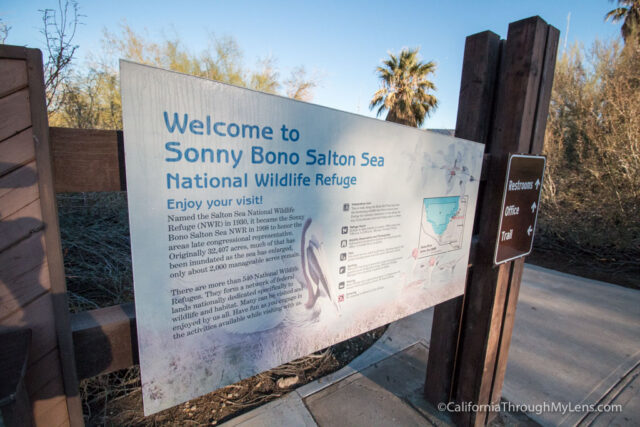 The trail leaves from the Sonny Bono Wildlife Refuge, which is in the southeast portion of the Salton Sea. You can put the Sonny Bono Wildlife Refuge into your GPS, and it will take you there. The trail starts right from the parking lot.
The Trail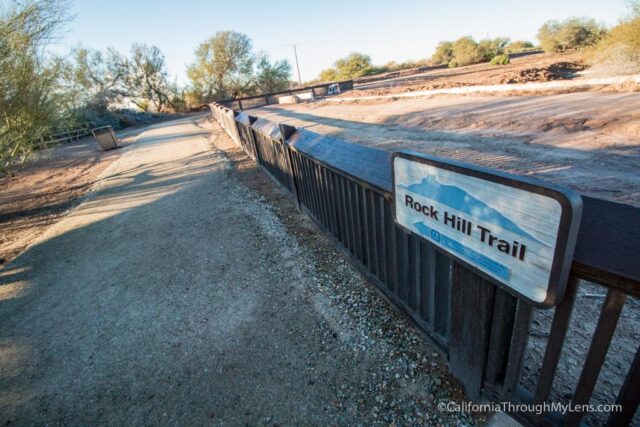 The trail is well marked, and it starts at the base of the viewing platform near the parking lot.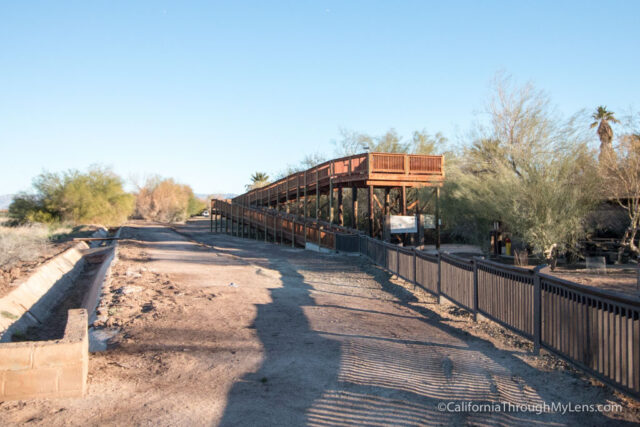 I recommend heading up onto the viewing platform before starting the trail as it has some of those binocular things that give you a zoomed in view (what are these things called, let me know in the comments).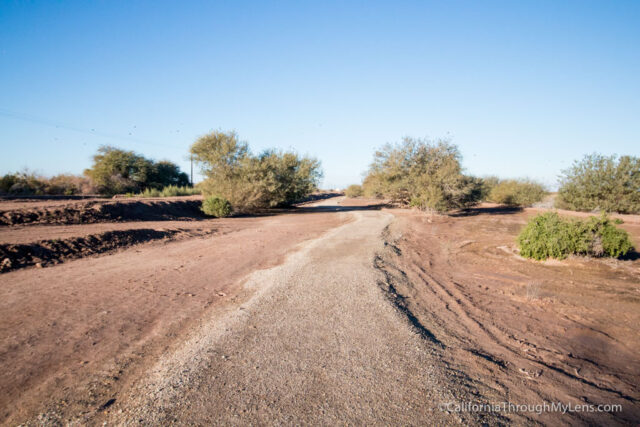 From there, you can start the trail, which is mainly a dirt road the entire way.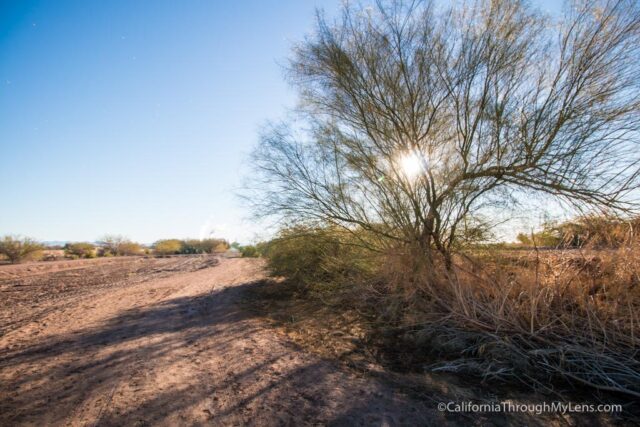 The trail goes around a wetlands type area that has lots of birds hanging out in it, and you can hear them making noise while walking.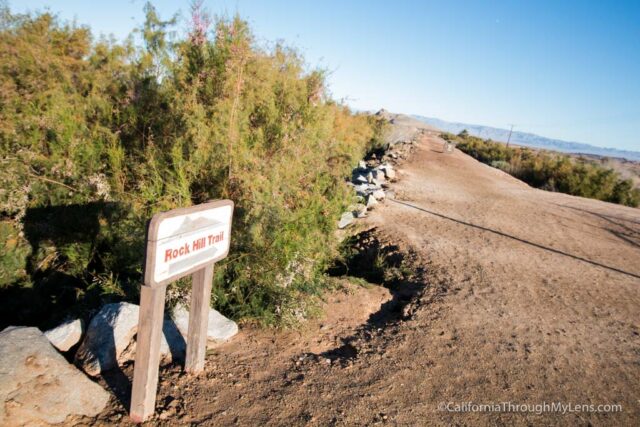 The trail then turns right and heads towards Rock Hill, which is your final destination.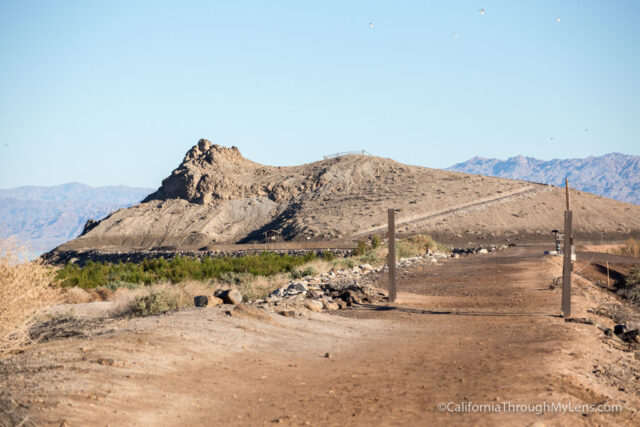 Along this portion of the trail, you are walking near the water so you can see all sorts of different birds on each side of you.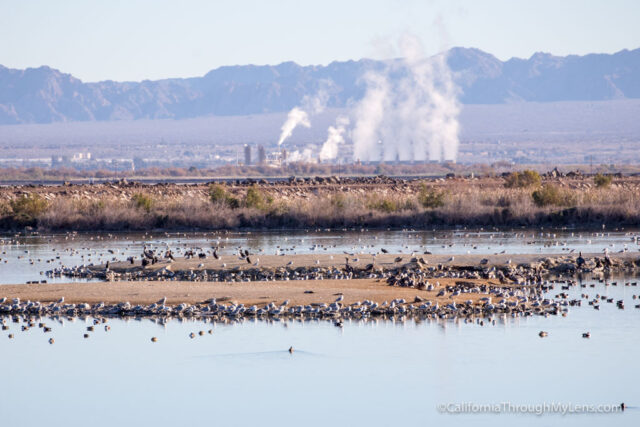 There is a small little lake near the hill, and I found a lot of birds there as well.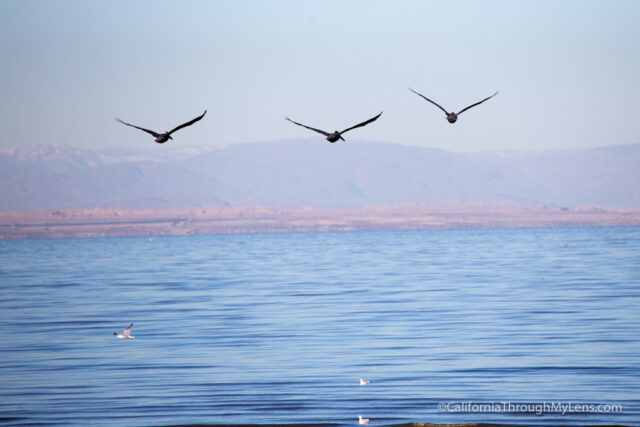 The last portion of the trail climbs the 50 or so feet in elevation, and it should be approachable for most people.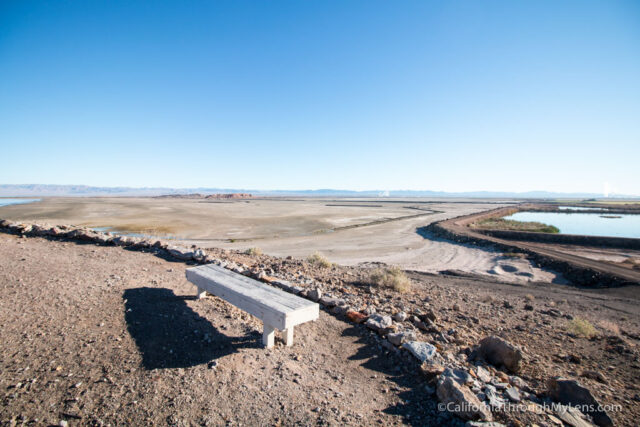 There is a bench at the top that you can relax at, and the views provided are 360 degrees in all directions. It is an excellent viewpoint.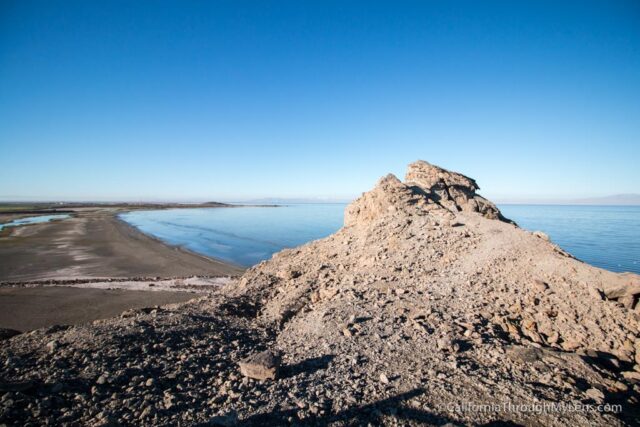 I had my zoom lens, so I was able to look down on the birds in front of me along the shoreline.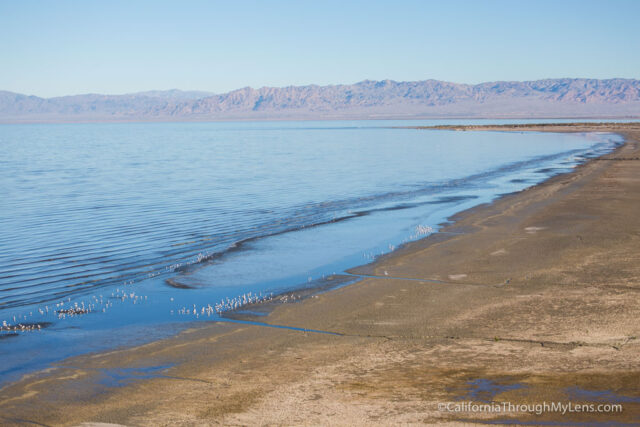 After hanging out for about 15 minutes, I headed back down the trail. Be sure to stop in at the visitor center when you get back so you can learn more about the area and the birds.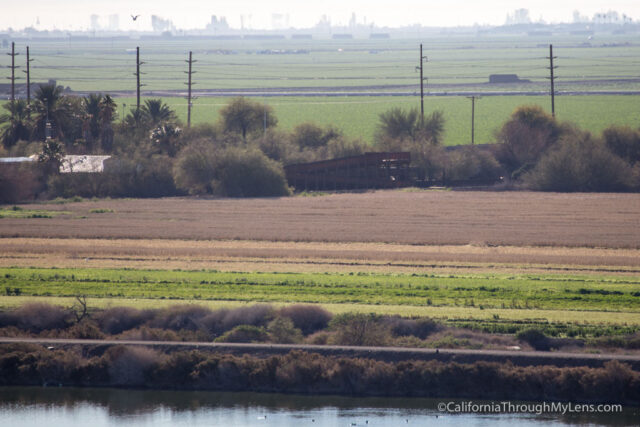 This is a beautiful little hike at the Salton Sea. Be sure to let me know what you think in the comments and learn how to explore more of the Salton Sea here.