JPL Open House: Exploring Jet Propulsion Laboratory in Pasadena
Just like the fictional chocolate factory in Willie Wonka, the elusive JPL (Jet Propulsion Laboratory) opens its doors one weekend a year for a fantastic open house. During the past few years, demand has grown exponentially to visit this spot, leading to over 45,000 people coming last year and the introduction of an online ticketing system in 2016. I got a chance to check it out, and it is something you should add to your list, read all about it below.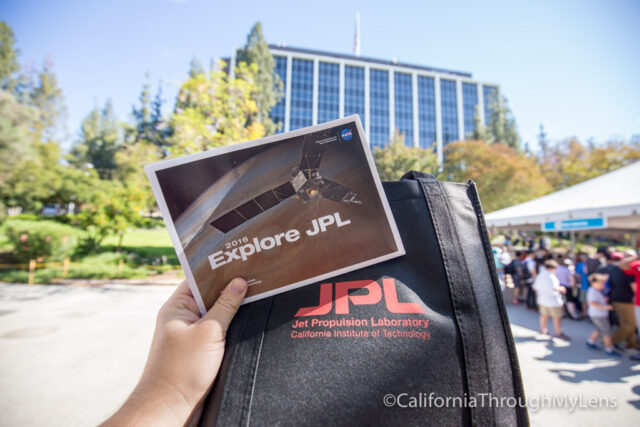 Details
Free
Must get a ticket in advance and show government ID at the door
This information is from my visit in 2016
Getting There
JPL is located conveniently off the 210 freeway, north of Pasadena. The campus is only accessible to the general public during the few open houses they have each year. When attending one, they have a large parking lot you can use, which is free as well.
After walking to the entrance, showing IDs, and then getting our bags checked, we were free to explore JPL. I would highly recommend you get the earliest ticket you can for the day as you don't have a particular time you have to leave, so as the day progresses, there are more and more people that show up, and the lines get a lot longer.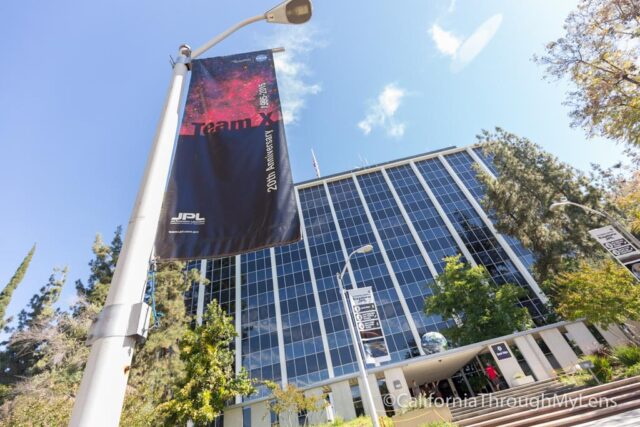 We entered at 9:30 AM, and by about 11 AM, it was starting to get packed. The first hour and a half were great though, as we could walk around and interact with the workers without having to wait in many lines. Here are the things we saw.
Mission Control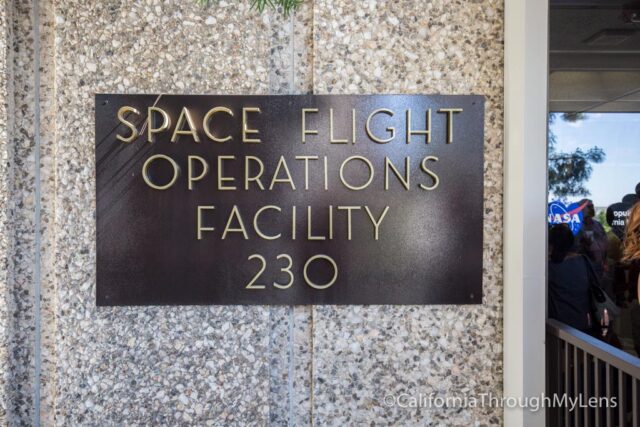 Mission Control is by far the most impressive spot at JPL; it is where they bite their nails when the missions are taking off and celebrate when they are successful.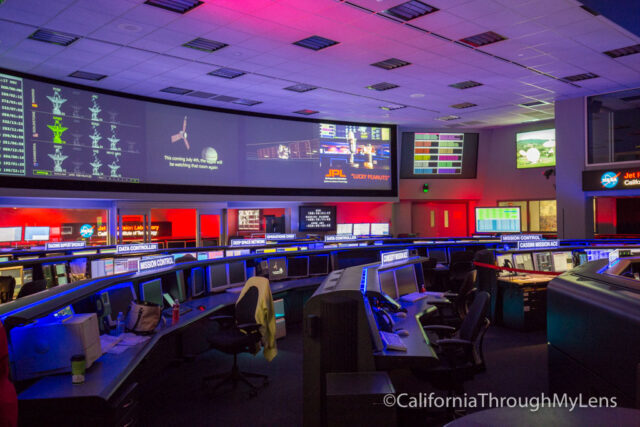 I am sure you have seen it many times in movies and TV shows, but it is just as impressive in real life. We waited for about 20 minutes to see it, but it is well worth the wait.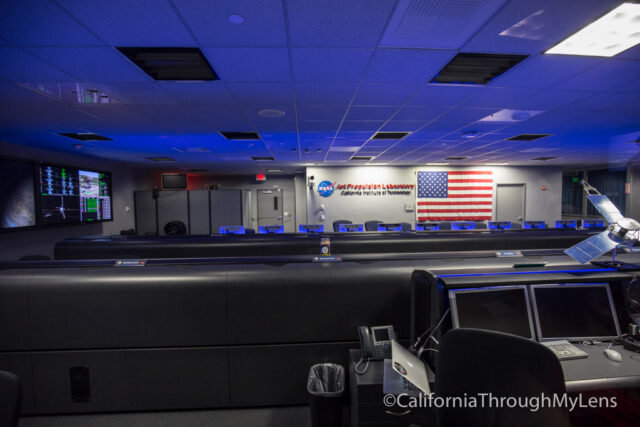 When we got to the front of the line, we were shown a video about what they were working on, then we got to head into the mission control room, where we also saw another video and got to ask questions for about 5 minutes.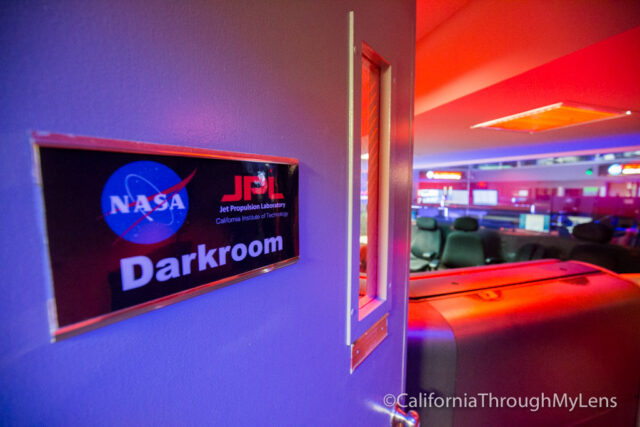 Upon exiting, we got to see the darkroom before heading out to the hallway, which is where they have many different images they have taken of planets and stars over the last few decades.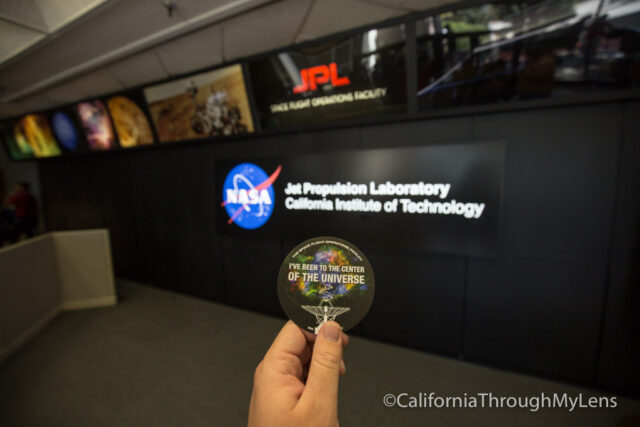 We were then given a sticker that shows we got to visit the center of the universe. That is what mission control is called since it receives so much information about the solar system and planets. Seeing this was fun, and I appreciated that they gave us a sticker to commemorate our time.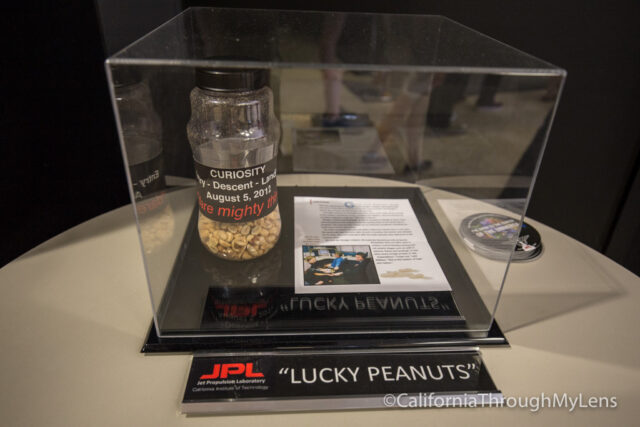 We also got to see the lucky peanuts, which is a story they like to tell when you are touring around. You can read about it here.
Solar System Exploration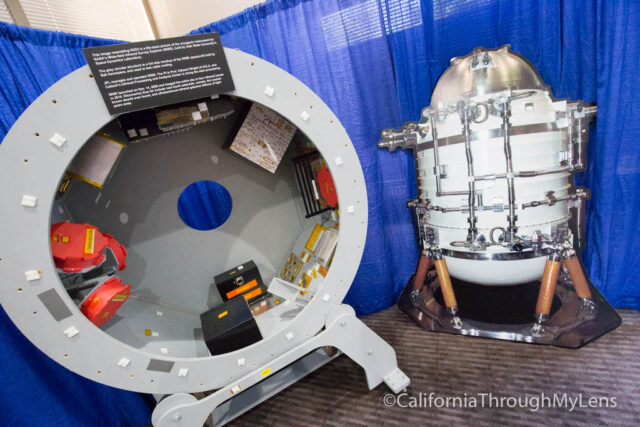 The solar system exploration section was in one of the cafeterias which had been recommissioned for the open house. It was filled with exhibits about the different planets and moons in our solar system.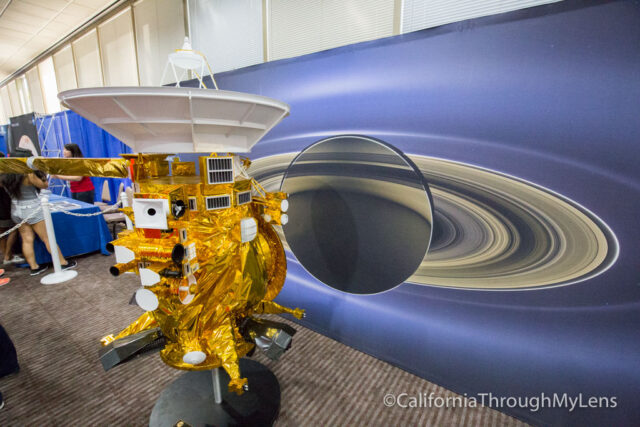 The people working here were fantastic and were great to talk to as they answered all your questions and explained everything in layman's terms.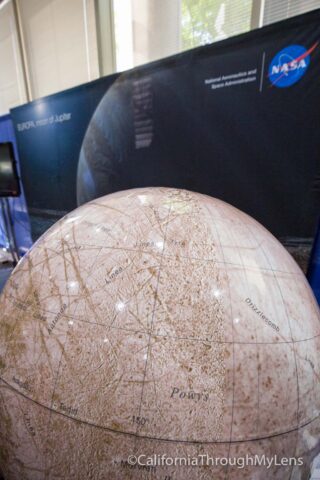 The two things I liked the most here were the images of Saturn and the images of the moons of Jupiters. It was incredible to see the high-quality pictures and to learn about how the photos are taken.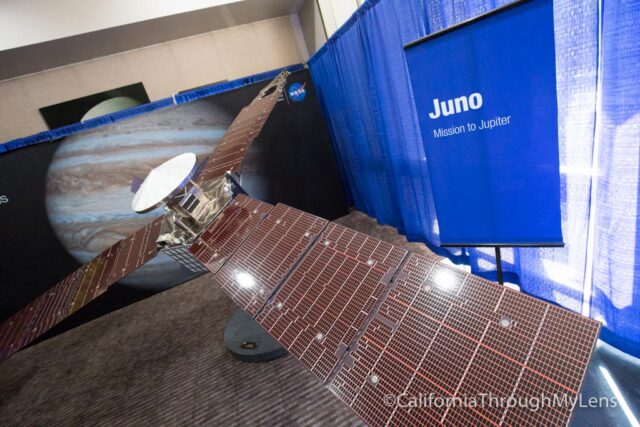 When we went, they were preparing for the Juno satellite arrival, which was getting close to its target of Jupiter. People were excited to talk about it with you, and it made me want to read more about it when I got home.
Microdevices Laboratory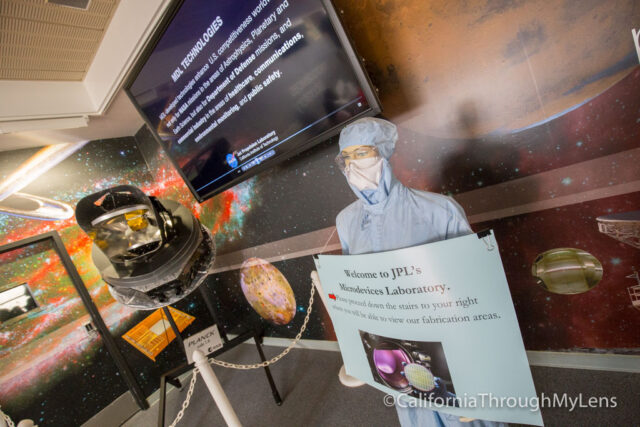 After leaving the solar system area, we went into the microdevices laboratory. I will freely state that I didn't understand half of what they do here, but I was impressed with how intense it all looked.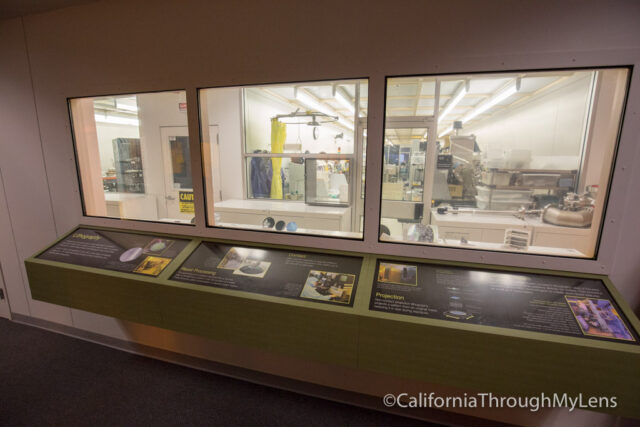 The work area had to be incredibly clean as they were dealing with things smaller than a human hair, so any minuscule object could mess up the work they were doing.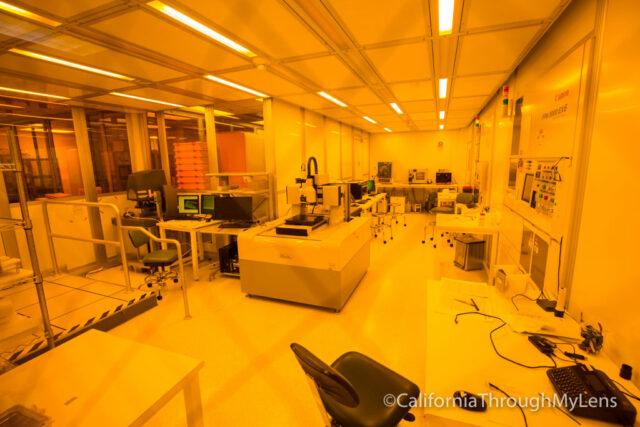 Again, there were great people here as well who talked to us and told us about what they were working on. This interaction made the time at JPL amazing.
Alien Worlds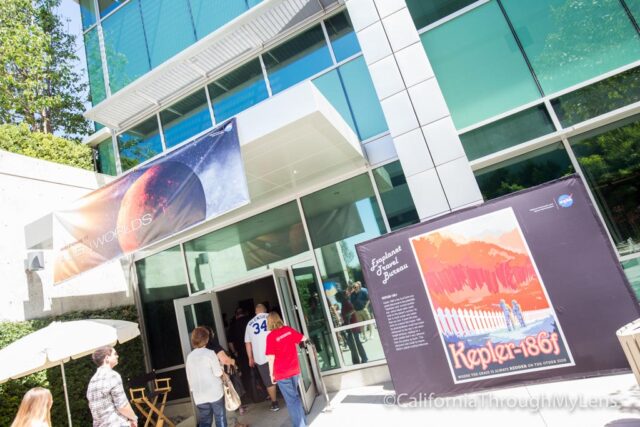 Of course, anything related to aliens piqued my interest, so I went over and waited in line for this exhibit as well.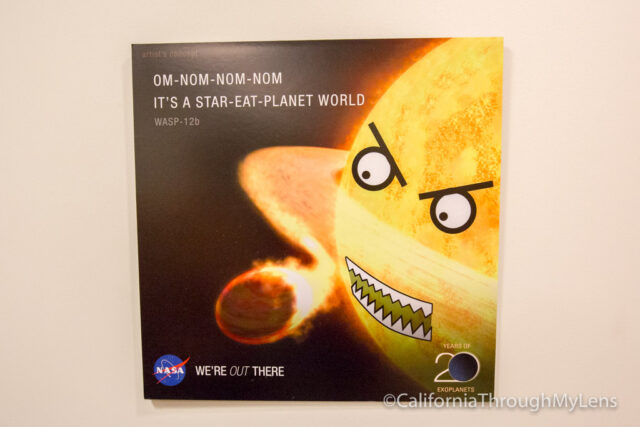 After walking through it, I learned that there isn't much to report on the search for life on other planets, but I did learn about how they qualify potential worlds based on the light spectrum. It was a great area with lots of unique information, but most of the things they were studying were too far away to know much about.
Mars Rovers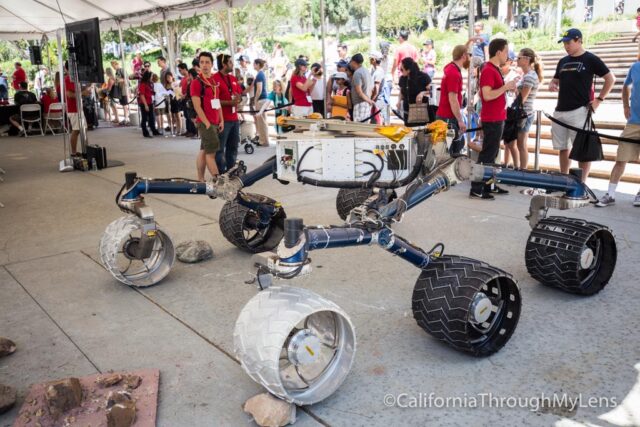 Lastly, before leaving, we headed over and checked out the Mars rovers.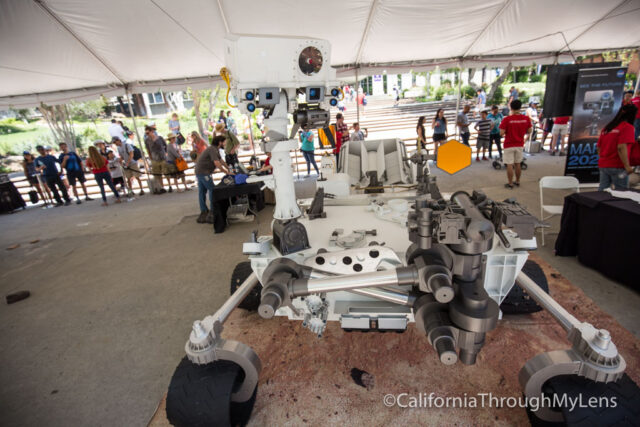 They had a full 1 to 1 replica of Curiosity, which was much bigger than I anticipated and a replica of Opportunity as well.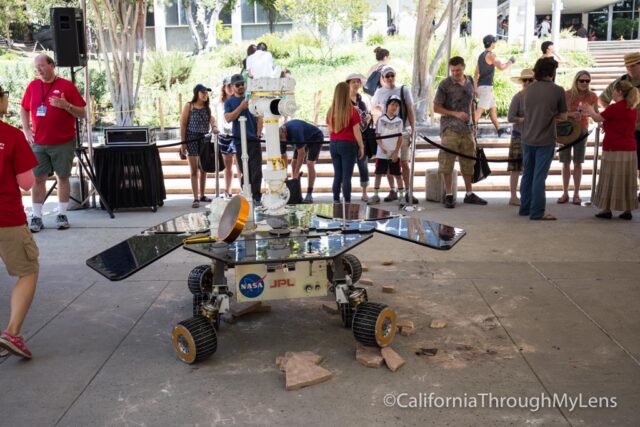 The workers were demonstrating the rover's abilities to get over rocks and things in their path. Also, they had kids sit on the ground and showed how one of the small robots could walk right over then, proving their abilities to navigate rough terrain.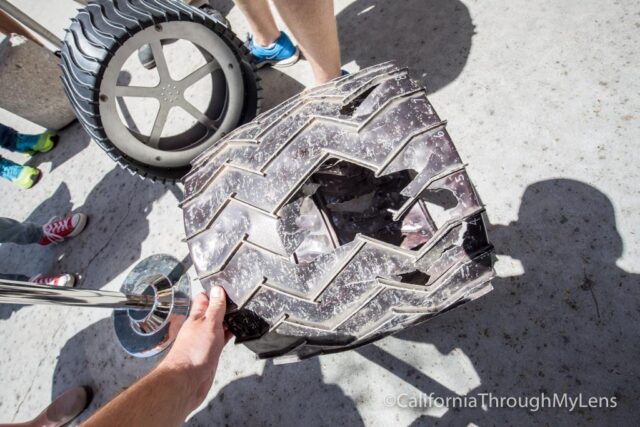 Seeing these rovers was an impressive experience as it was very interactive and fun to see these famous spacecraft up close.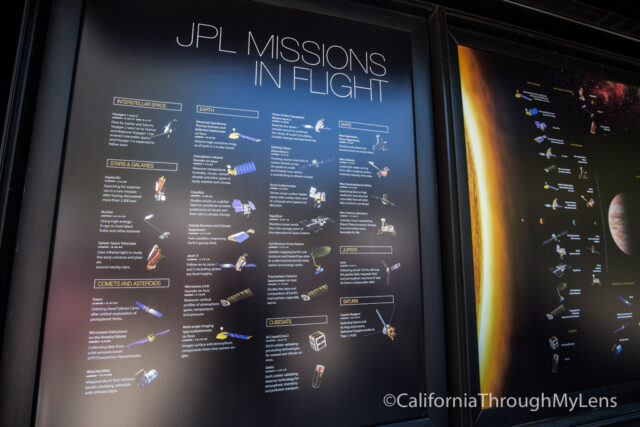 They also had a great display that showed the different missions that are currently happening around the solar system.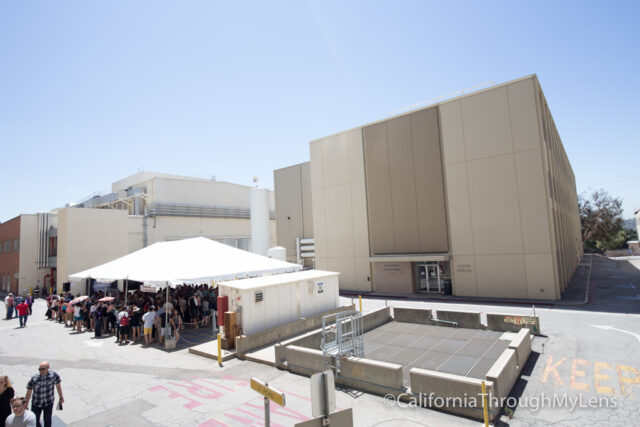 We headed out from here as there were a lot of people, and the lines were starting to get pretty long. There were many more things to see, but that will have to be an adventure for another time.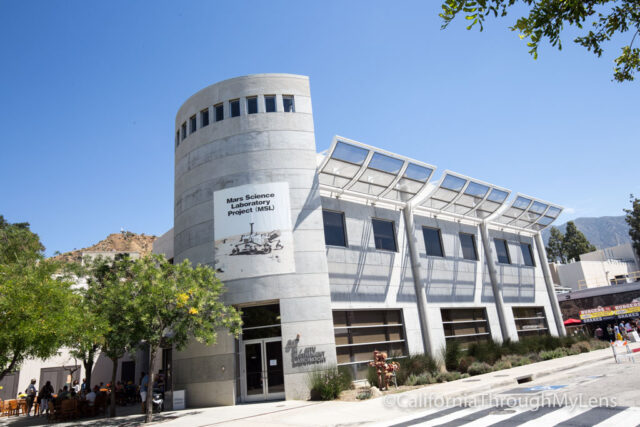 I was excited to be able to explore and to see this great campus. Be sure to add it to your list, even if you don't like space exploration, as it is just a fascinating place to go and learn more about our planet and the ones around it. Do be sure to get an early ticket though, so you can avoid the crowds and let me know what you think in the comments.