California Missions Road Trip Day 1: San Diego to Pasadena
Visiting all of the California missions is something that surprisingly, not a lot of people have done. These beautiful and historic places are all incredibly unique and have so much for the explorer to see. Taking the trip as I did will take you seven days to complete, and this post provides an itinerary for day 1. You can view all of the days and learn more about mission history here. This post assumes you will start in San Diego, which is the southernmost California mission, and the three missions you visit today are three of the best. Here is all the information.
Details
Miles: 74 miles from the first to the third mission, 114 miles if you add in Pala, more if you go to Pasadena
This information is from my road trip in 2017
Since it is hard to guess where everyone will stay the night before, I picked a coffee shop close to the mission as my recommendation for coffee/breakfast. There are a ton of great places if you are staying in downtown San Diego though.
Breakfast/Coffee: Cuppa Cuppa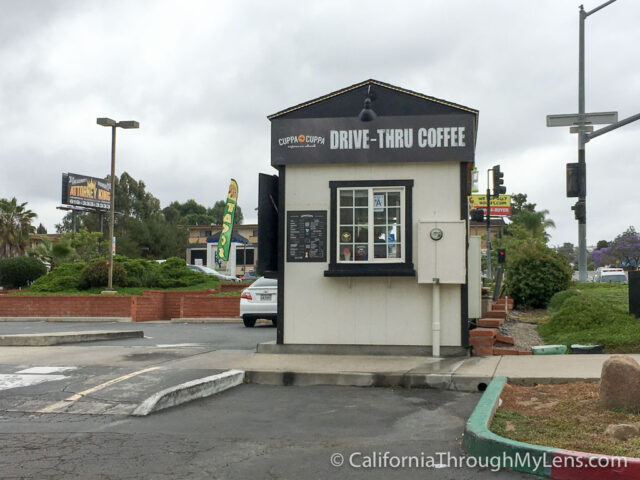 This small drive-thru coffee shop is located about 5 minutes from the mission itself. It may not seem like much, but the coffee here is good. I highly recommend the chai drink they mix with cold brew and almond milk. It is nice spiced chai, and the flavors are fantastic. They have pastries that you can grab as well before heading over to the mission.
Mission San Diego de Alcalá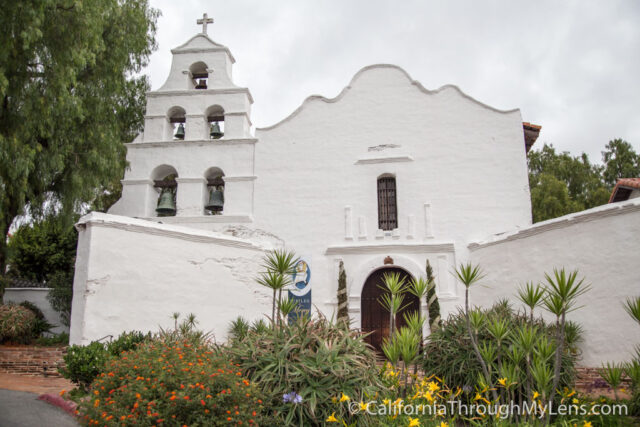 Mission San Diego de Alcalá is the first mission that was ever established, and it has a lot of unique history. This mission was the site of the first Christian martyr in California, and it has a beautiful old bell tower and facade. While it is not that big, you will probably spend a decent amount of time strolling the immaculate gardens and reading the history. Do note that all three of the missions today are impressive, so plan your time wisely.
Time Needed: 1 Hour
Highlights: Bell Tower and Gardens
Lunch: Local Tap House and Kitchen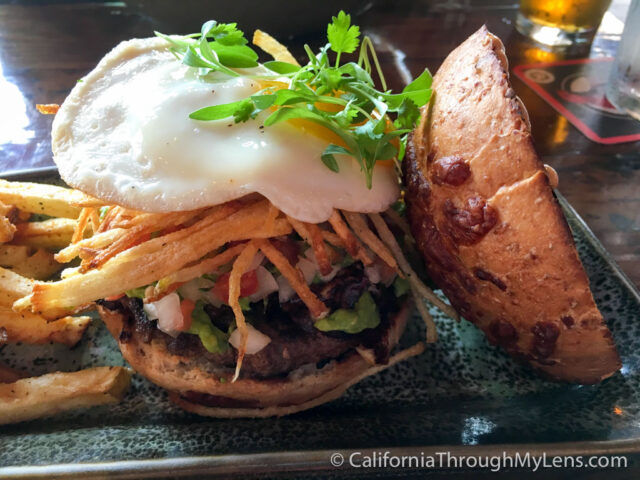 This restaurant, about 45 minutes from the San Diego mission, is an excellent spot for a meal in Oceanside. I am always on the lookout for places that offer nontraditional items, so I was right at home with Local Tap House, who's menu included things like calamari tacos, mason jar s'mores, and curried scallops. They have sandwiches and hamburgers as well if that is more your vibe though.
Cost: $12-$15 for an entree
Location: 308 S Coast Hwy, Oceanside, CA 92054
Mission San Luis Rey de Francia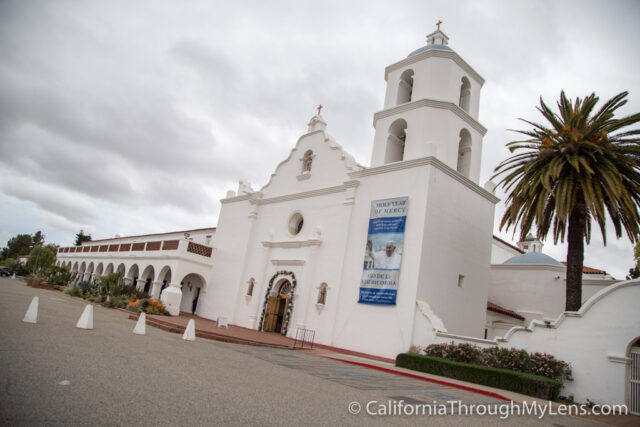 Mission San Luis Rey de Francia is about 10 minutes from the lunch spot, and this is another mission where you will want to spend some time. The mission sits on a large dirt lot and doesn't feel as infringed upon by the cities as many of the missions do. Mission San Luis Rey de Francia is free to explore, all except for the museum, which costs $7. I will say it is one of the better museums in all of the missions as it tells a lot of history about how the missions became what they are today. The chapel here is also unique as it is the only mission chapel shaped like a cross, in that it has three altarpieces to see.
Time Needed: 1-2 hours
Highlights: Chapel, museum, old courtyard arch and the first pepper tree
Optional Excursion: San Antonio de Pala Asistencia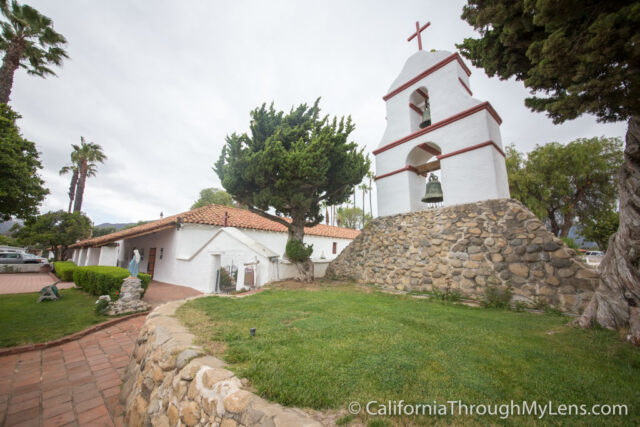 San Antonio de Pala Asistencia is about 35 minutes from Mission San Luis Rey de Francia, and it is the only Asistencia still in use. Asistencia is a mission that helped another mission by reaching different groups more inland. This Asistencia helped Mission San Luis Rey. It has a beautiful free-standing bell tower and a few other things to see if you have time. It is a part of mission history, but it is relatively small and pretty out of the way. Also, you do not want to rush San Juan Capistrano, which is one of the best, so you will need to decide if you're going to try and see it.
Time needed: 30 minutes to see it, plus about an hour round trip to drive.
Highlights: Freestanding bell tower and simple chapel
Mission San Juan Capistrano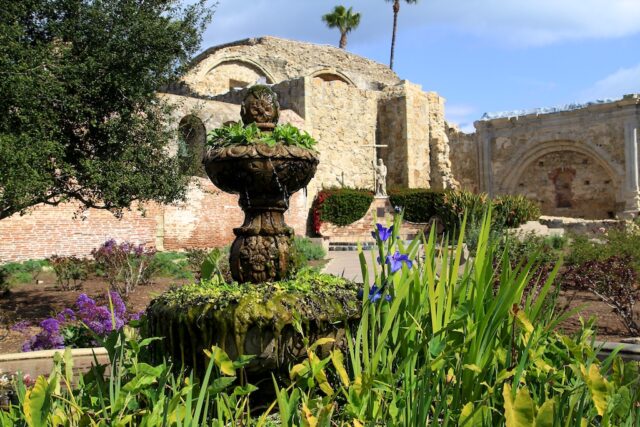 Mission San Juan Capistrano is one of, if not the best California mission. Everything from the courtyards to the old stone church walls have been meticulously kept up, and there are tons of great photographic opportunities. I have been to this mission three times, and I still enjoy going back as it is just one of those places where the beauty continually impacts you.
This mission is relatively large and has a lot to see, though, so make sure you set aside enough time to explore it thoroughly.
Time Needed: 2-3 hours
Highlights: Gardens, fountains, old stone church wall and bells
Tomorrow starts with a mission near Pasadena, so I would recommend making your way over there as it makes the morning much more peaceful. That being said, you can always stay in Orange County if you spend too much time at the mission and don't want to drive.
For dinner, it is hard to make a recommendation without knowing where you will be staying, but here are a few spots I like along the way.
Native Foods (Multiple locations)
Lemonade (Multiple locations)
Tender Greens (Multiple locations)
Kopan Ramen (Fullerton)
Anaheim Packing House (Anaheim)
Roscoe's Chicken and Waffles (Multiple locations)
Nice job, you have completed day 1. Hopefully, you are already enjoying your time visiting the missions and that you are ready for six more days of driving and exploring this fascinating part of California's history. Read the rest of my missions coverage here and head on to day 2 here.