Harford Springs Reserve: A Riverside County Park
While browsing around Google Maps, I stumbled on a spot of green close to my house in Riverside. That green spot belonged to Harford Springs Reserve, a Riverside County park of 300 acres, and one that I had never visited even though it was so close. After doing a little research, I saw that the park had lots of wildflowers in bloom for the spring, so I set out with my camera to go exploring.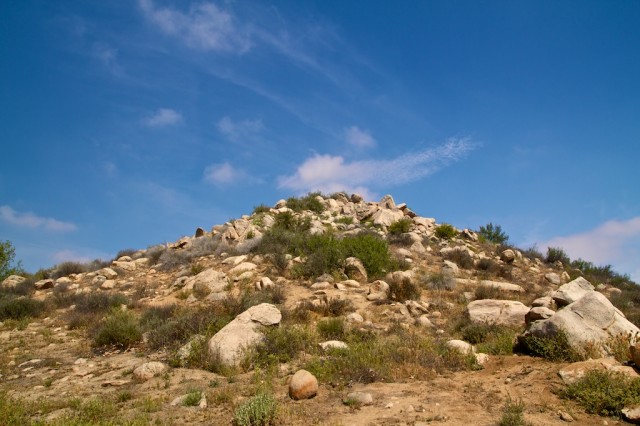 Details
Free to enter
I visited for this post in 2015
Harford Springs Reserve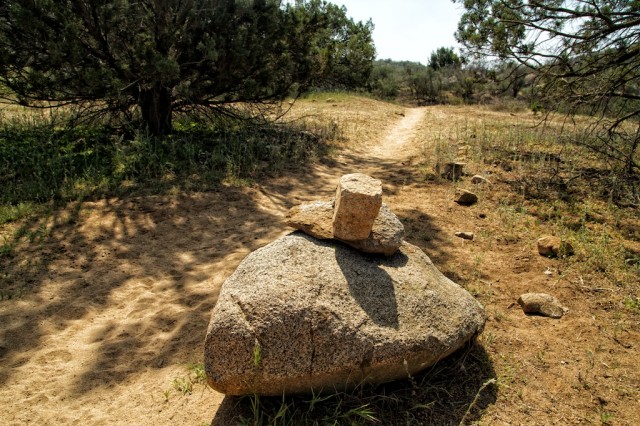 After driving into the wilderness area that this park covers, I had to watch for the turn out off Gavilan Road, which is very easy to miss, and is for the small dirt parking lot that starts the trail. You will notice it by the below sign on the left-hand side.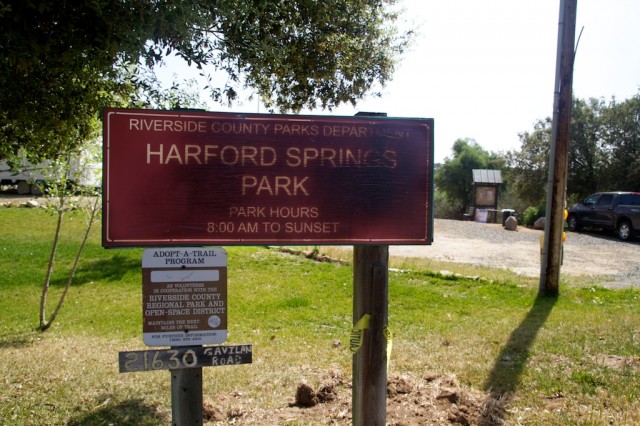 The parking lot itself can hold about six cars, and the start of the trail is unassuming. I looked around for whatever information I could gather and then set out on the trail.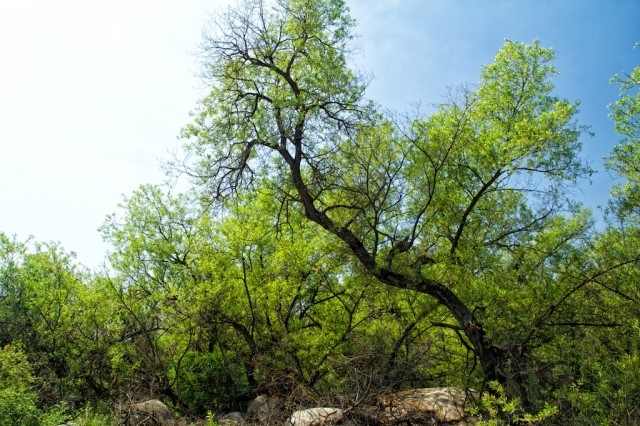 The trail starts with a beautiful walk through high foliage before climbing above it and into the barren area of rocks and shrubbery.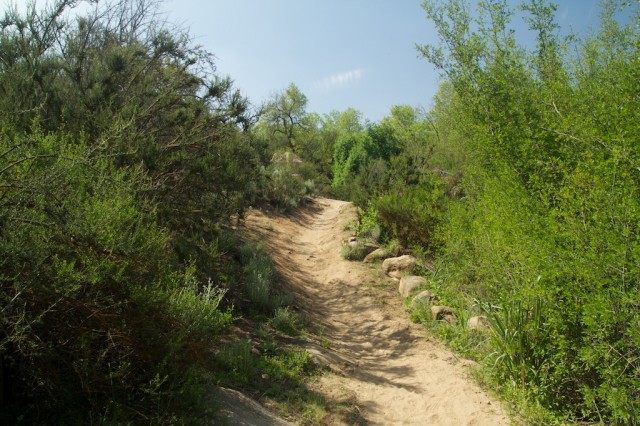 As I started walking, I quickly realized there are almost no signs for the splitting trails. I would highly recommend printing out the above map to make it easier to see where you are going. The map will help you make your way along, but if you have a decent sense of direction, you should be able to navigate yourself back without it, it is just hard to know how far you have gone. That being said, the trails have almost no shade and a decent amount of hills, so if you need to check your direction, walk up a hill, and you can see pretty far.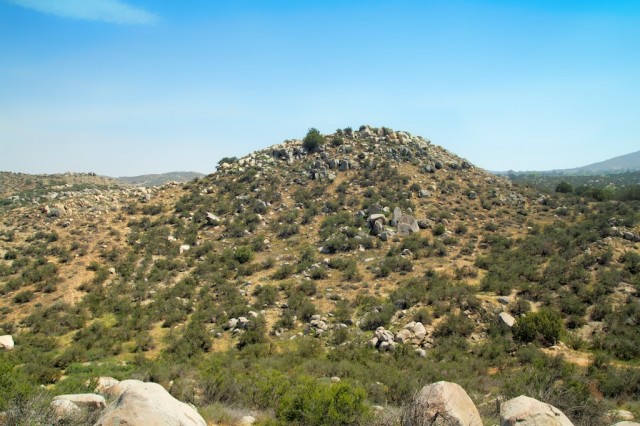 The trails in this park and the lack of people provide for a great experience. Since it is not heavily traveled, you will run into lots of birds, lizards and even snakes as you walk along the trails.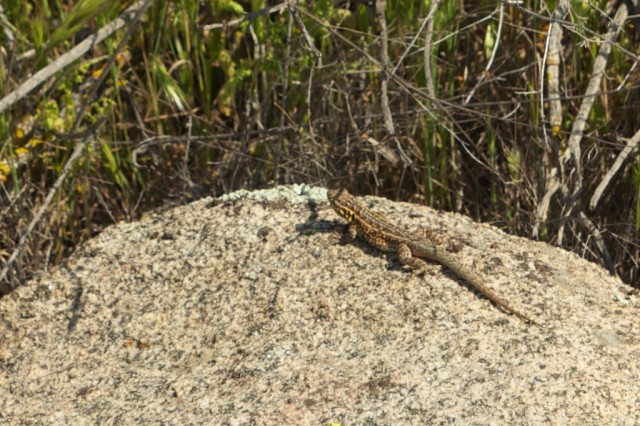 I loved this as it seems like most of the city trails like this in Southern California are heavily trafficked, and the wildlife has started to move away from them.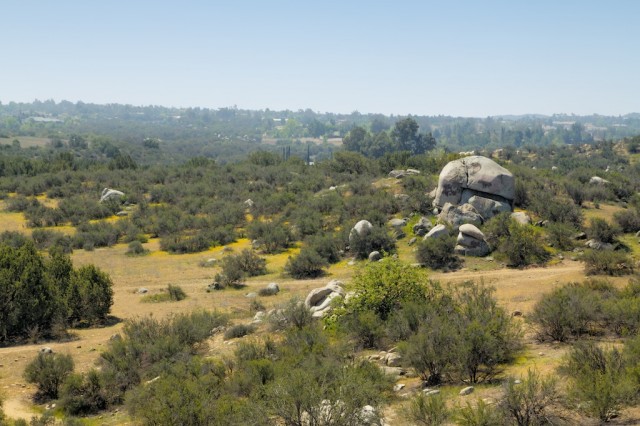 After doing a fair amount of exploring and climbing on rocks, I set out to find the wildflowers, and after climbing a near rock, I saw the blanket of yellow along the ground 100 yards in front of me.
The Wildflowers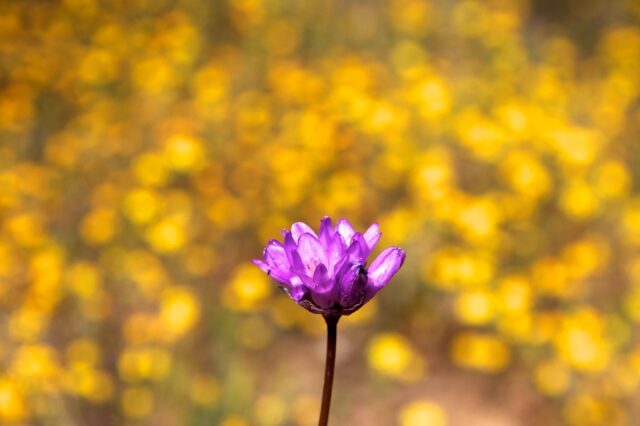 The wildflowers are where this park really shines. There are some areas where you can see a wide range of flowers all over the park.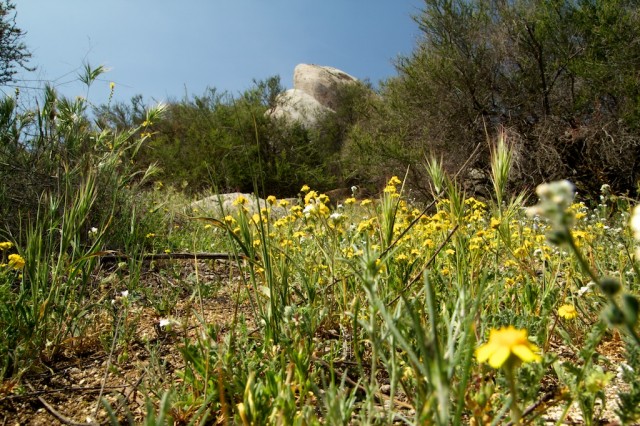 The yellows, purples, and blues were in full bloom, and I couldn't stop taking pictures. It is hard to do them justice in photographs but you can get out to see them yourself as just walking around and exploring allows you to see so much.
After a couple of hours of walking around, I was back in my car and home in no time. I loved my time here and already have plans to go back again. These are the areas that I want more people to experience, even though I am always afraid of the destruction that comes with a place being busy. I would highly recommend you check out the park, especially during the spring season for the wildflowers, and would love to hear your comments below.