Five Interesting Places in San Diego You Wont See in a Guide Book
Looking to avoid the usual tourist clap-trap that some spots in San Diego can entail? These five spots are fascinating places you won't want to miss on your next trip to San Diego, California. Like the five weird places in LA post, these recommendations are a bit off the beaten track, but definitely worth the trip so check out a different side of San Diego with these five local hot spots:
Black's Beach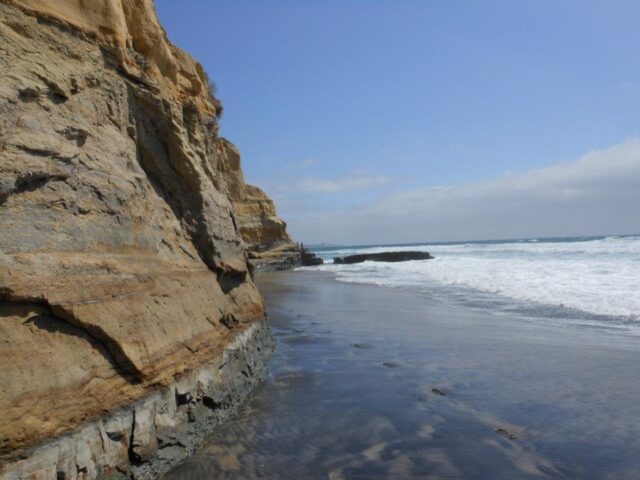 San Diego is home to miles of gorgeous coastline sprinkled with little hidden beaches and alcoves, but none are more interesting than Black's Beach located between La Jolla and Del Mar. Black's is known for two things: great surf and nudists. Yes, that's right, Black's is San Diego's one nude beach where visitors can bare it all and get an eyeful any time of year. Black's isn't just great for getting a "full-body" tan, it's also a beautiful beach located just below the Torrey Pines State Reserve. This protected area is perfect for a coastal hike through Manzanita and chaparral as well as the stunning (and extremely rare) Torrey Pines. While hiking down from the top of the reserve, hikers will get an insane view of the San Diego coastline from La Jolla up to Del Mar and it's a great place to catch a glimpse of marine life-like dolphins and migrating gray whales.
Haunted Whaley House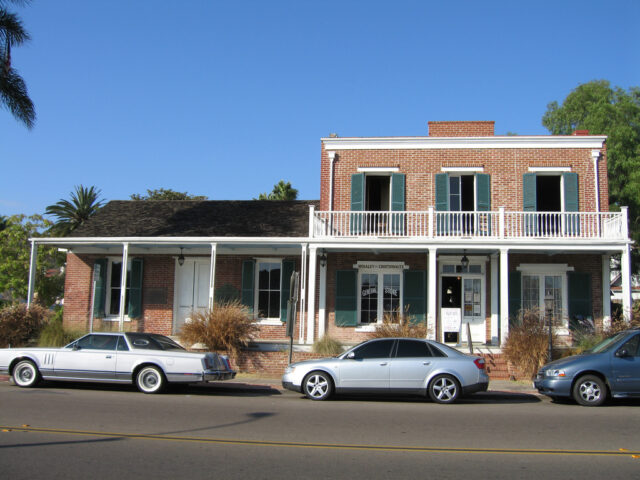 The Whaley House Museum in Old Town San Diego is definitely worth a trip, especially for guests interested in the paranormal. The historic Greek revival style Whaley House was built-in 1857 and has attracted the living (and not so living) guests ever since. What looks like a lovely brick building with a dainty white trim is actually considered one of the most haunted places in the country. Before the Whaley House was constructed, the property was part of a cemetery where many Kumeyaay Indians were buried. Since its construction, the Whaley House has been a hot spot for paranormal activity from unexplained swinging meat cleavers to reported ghost sightings and some guests have even noticed paranormal occurrences while enjoying a guided tour of the museum.

Coronado Sand Dunes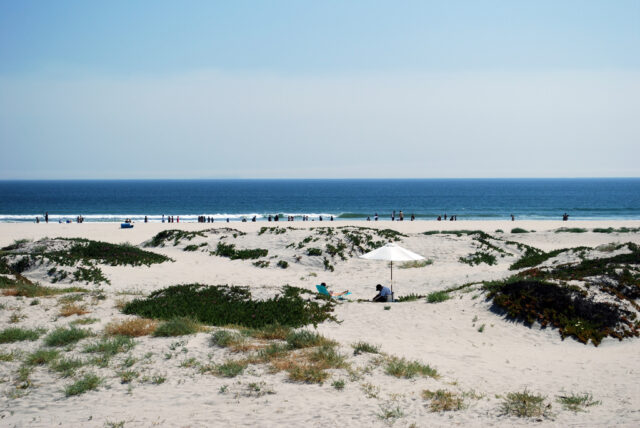 These sand dunes have become an intrinsic part of the gorgeous coastline that graces the edge of Coronado. The coastal community of Coronado has a retro vibe, and its beach has pristine white sands and clear ocean-waters which make it a draw for locals and tourists alike. The sand dunes themselves are situated just north of Hotel Del Coronado, which is the most well-known of San Diego hotels with its unmistakable terracotta exterior looming over the beach. The sand dunes form a labyrinthine entrance to the beach, and are quite high – they'll dwarf any human standing next to them. A tidbit unknown even to some locals is that if you have an aerial view, they actually spell out Coronado. These are man-made and were constructed in the 1980s by a maintenance worker who turned his job of cleaning the beach into fashioning the sand dunes which are still there today.

Mt. Soledad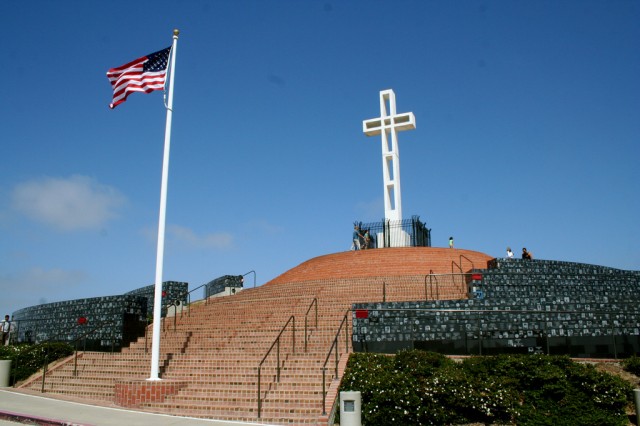 Climb up to the top of Mount Soledad for the most stunning views of San Diego and its famous coastal shoreline. The top of this San Diego landmark provides 360-degree views of the entire city, and is the ideal spot for a picnic on one of the benches lining the area or for simply taking in the breathtaking view. On a clear day, you can see the entirety of La Jolla, the Pacific Ocean, the edge of Mexico and more. A large cross is perched at the top of the peak and commemorates fallen veterans, which makes Mount Soledad even more of a serene and solemn spot. It's advisable to pay a visit midday rather than first thing in the morning so that the marine layer has had time to evaporate.

La Paloma Theatre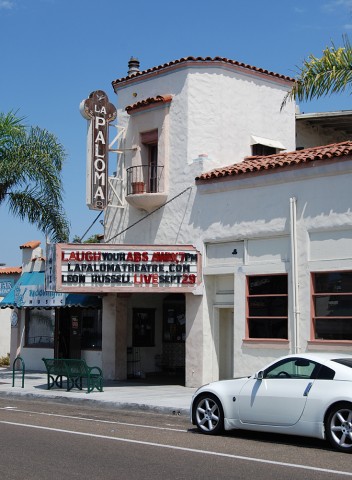 The La Paloma Theatre is located in Encinitas, California, and is truly one of the hidden gems of the San Diego area. Upon walking through this movie theatre, guests will feel as if they've been transported back in time, which makes sense considering this theatre has been in operation since 1928. It actually has the distinction of being one of the first theatres to make the switch from showing the silent film to talkies. The exterior of this cute movie theatre has an old-time marquee, and once inside guests will be impressed with the lacey art-deco style. You can catch a current flick at the La Paloma Theatre, or night owls can attend a showing of the Rocky Horror Picture Show, which is screened every Friday night at midnight.
A visit to any of these San Diego locations is guaranteed to either provide stunning views of the beachy paradise or unique experiences that are well-worth fitting into a San Diego itinerary. From the paranormal to the simply beautiful, San Diego has a wealth of attractions that will appeal to any traveler.
About the Author
This article was written by Carli Leavitt, the editor of SanDiego.com. Carli is a San Diego native with a wealth of knowledge about local attractions, hotels, beaches and nightlife venues in Southern California.
Image Credits (All from Flickr Creative Commons)