Cambria: Food, Drinks, Lodging, Hikes & Sunsets in this Coastal Town
Disclosure: As a Cambria Ambassador, I was brought up to visit the city. This did not influence what I recommend in this post, as all recommendations are from my own time exploring.
Cambria is often overlooked in the beautiful drive up Highway 1 due to it being so close to San Luis Obispo and Morro Bay in the south and Big Sur in the north. However, doing that is a bad idea as the city is a hidden gem along the California Coast, with so much to offer the explorer. If you are looking for ideas of what to do in Cambria, allow me to help you with this post, everything from food and drinks to adventures is covered. My recommendations for Cambria have been updated in a post from 2019 that you can read here.
Food
There are so many good places to eat in Cambria that it was hard to pick my favorites for this post, but here it goes.
Coffee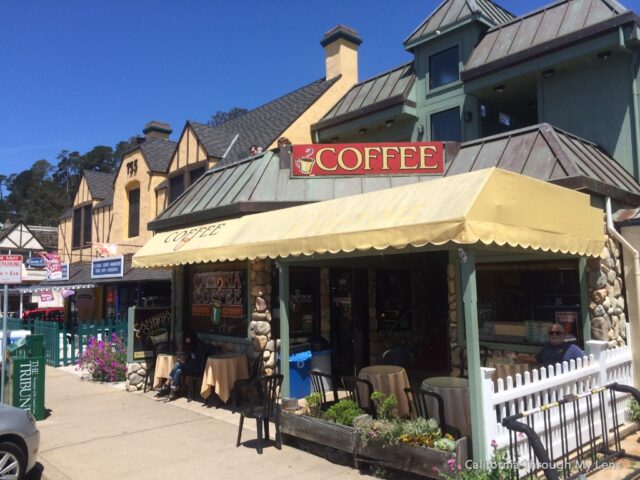 For coffee, the best spot if Cambria Coffee Roasters, which roasts its own coffee and has lots of seating and free wifi. It is a great place to start your morning.
Breakfast
For breakfast, I recommend the Redwood Cafe, it has all of the traditional breakfast options in large quantities. I always get an omelet and hash browns, and they give you enough food that you can even skip lunch.
Lunch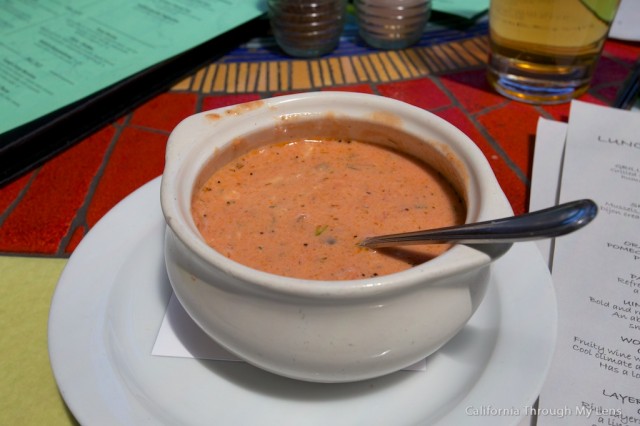 For lunch, my favorite place is Robin's in downtown. It has a rather eclectic menu with lots of different things on it, but you really can't go wrong with the salmon bisque and sandwich meal and the home-made potato chips and cauliflower dipping sauce. It's one of the oldest restaurants in Cambria, and you can easily see why it has done so well.
Dinner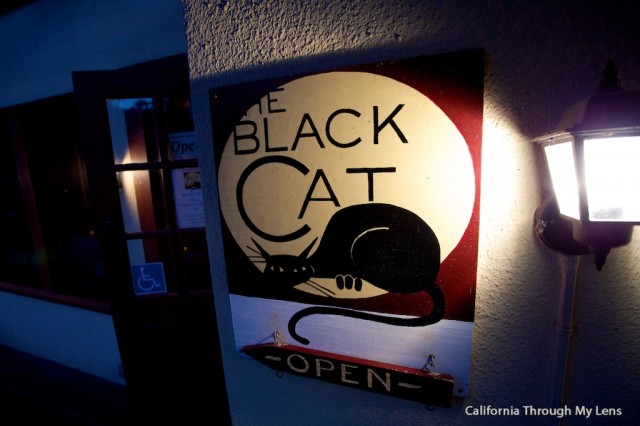 For dinner, it doesn't get better than the Black Cat Bistro for me. The food is exceptional, and even though the price is high, it is worth it. Stick with the scallops and the grilled caesar salad.
Dessert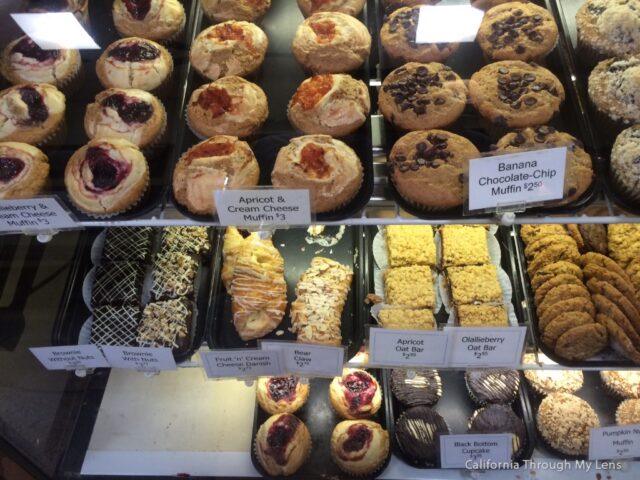 In Cambria, I am stuck on Linn's for dessert. There are so many good choices at Linn's, but the best by far is the Olallieberry pie, it is ridiculously good. I often find myself taking an entire pie home.
Drinks
I was once told that in Cambria, you either eat, drink, antique or visit Hearst Castle. I didn't do the last two, but I did a fair amount of exploring the local watering holes. Here are my picks.
Stolo Winery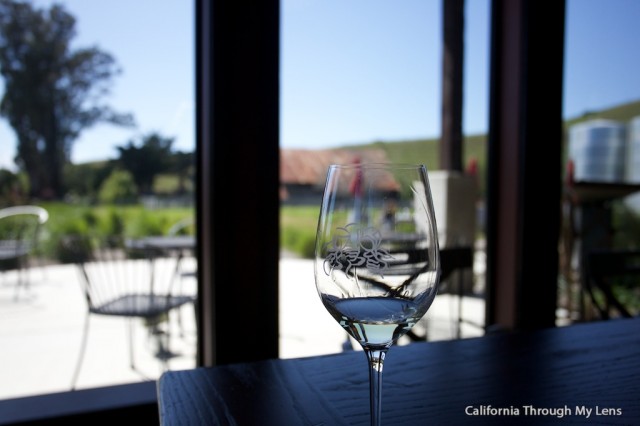 As the only actual winery you can visit in the city of Cambria, this is an easy recommendation. It is a beautiful area with rolling hills, a big farm, and ample seating, plus the wine is delicious. Tasters are 7 dollars, but if you are looking for a glass, then I recommend the Zinfandel.
Cambria Brewing Company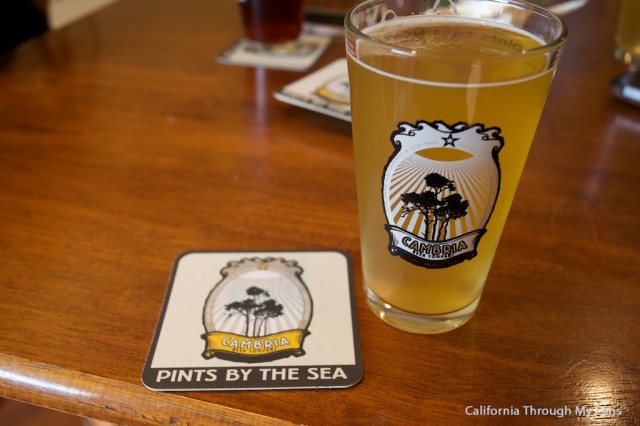 Looking for a brewery, Cambria has that too. While the Cambria Brewing Company is relatively small, it usually has a good beer or two on tap. My favorite is the hefeweizen, but you can sample whatever they have on tap.
Black Hand Cellars Tasting Room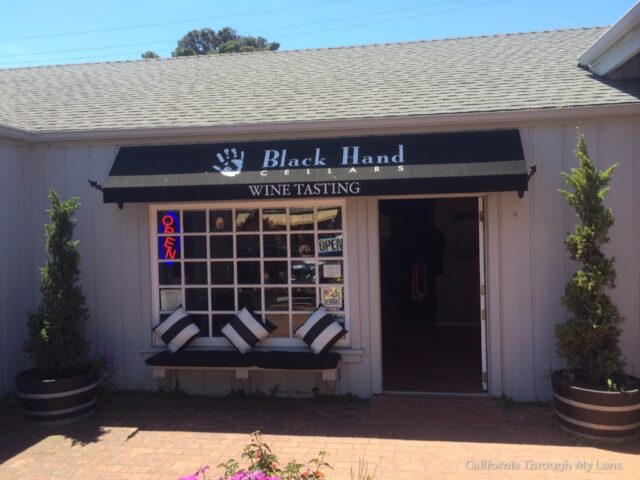 This is my favorite wine in the downtown area of Cambria. The taste of each wine ranges from perfectly subtle to mind-blowing flavor. The tasting room itself is very well put together and fun as well, and all of the bottles have a crime noir look. I recommend the Syrah Acquittal and the Hit n Run.
Cambria Ale House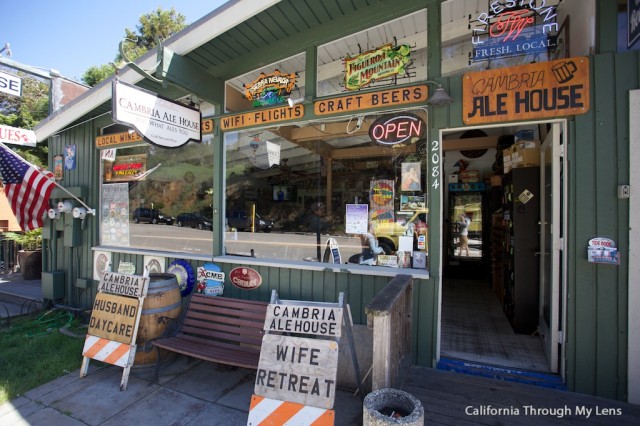 This is an excellent place for beer. They have a large selection with lots of unique stuff, not all the domestic things you are used to. I like just picking something and trying it here, and the people working there are very knowledgeable.
Fermentation Room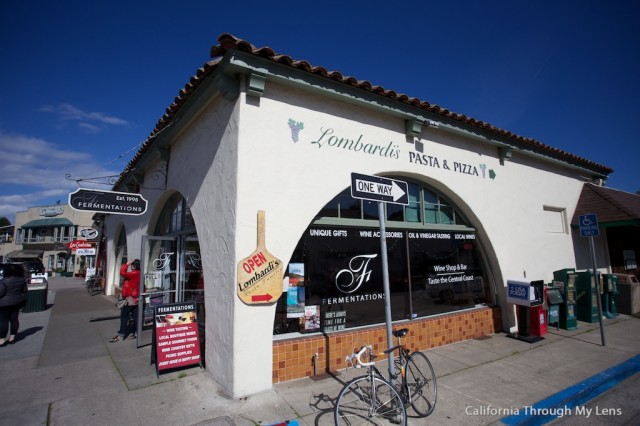 Like the above alehouse, the fermentation room is that for wine. They have a massive selection with great prices, only a dollar a taste. You can pick what you want and try a lot of unique wines. They even had a Cab infused chocolate milk when I was there that was amazing
Adventures
Here are some ideas for more physical and adventurous places in Cambria.
Moonstone Drive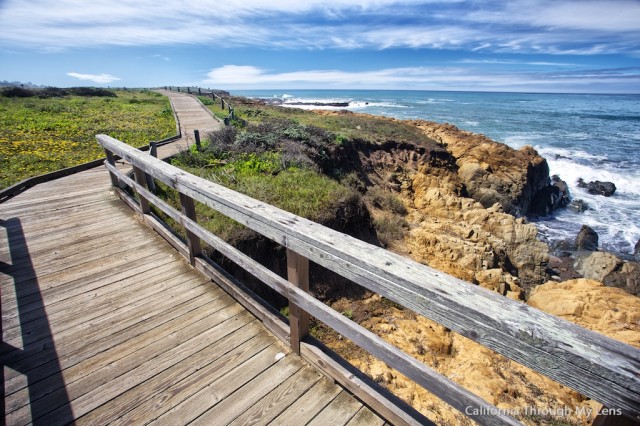 This mile-long stretch of road and trail is mind-blowing amazing. It is so beautiful at every turn and has everything from bluffs to stairs down to tide pools. No trip to Cambria is complete without a drive or a walk on it.
The Bluffs Trail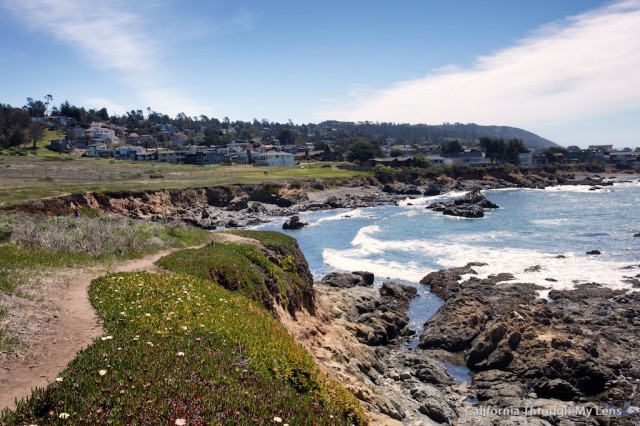 If you are looking for hiking, then you also should check out Fiscalini Ranch.  My favorite trail there is the bluffs trail, which is one mile each way walk along the bluffs that provide views just like Moonstone Dr. It is a fantastic area in the spring when the flowers are blooming, and the trail is wheelchair accessible, fun for the whole family.
Elephant Seals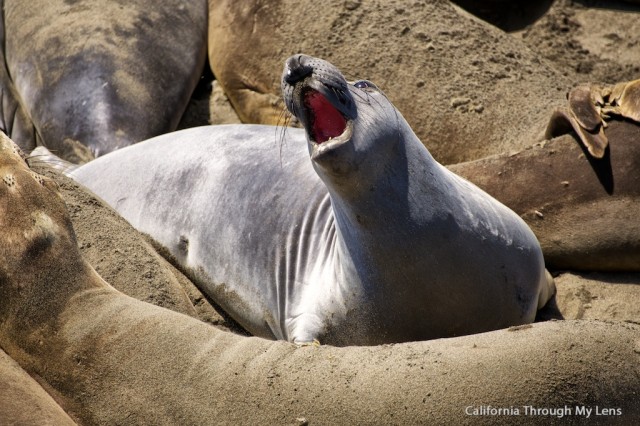 While not technically in Cambria, it is just a 10-minute drive up the coast to see the massive elephant seals. If you haven't done this, then you must as these creatures are so big and so lazy you can laugh at them all day. The best time for a visit is Jan- Feb when they are also giving birth.
Nitt Witt Ridge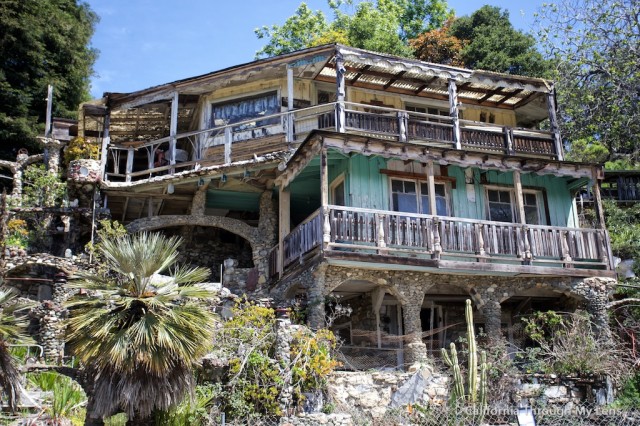 You know I love strange stuff, and this place fits the bill. It is the poor mans, Hearst Castle, with tons of unique trash art, make sure to check the tour times.
Best Place to Watch the Sunset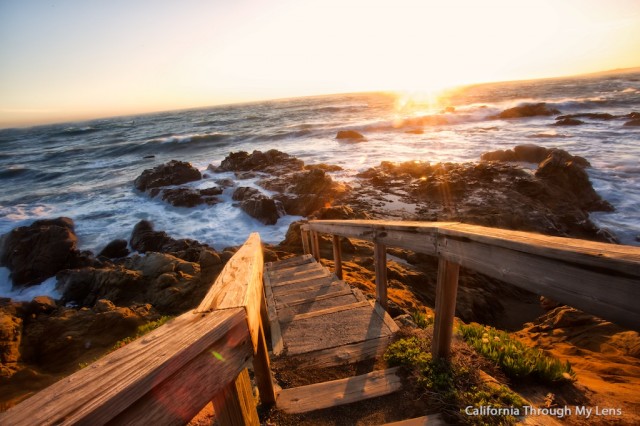 Leffingwell Landing is one of my favorite spots in all of Cambria, and for a good reason, it is a fantastic place to watch the sunset. The way the cliffs align with the ocean make it somewhere I could sit at literally every day for a sunset. It is located right at the end of Moonstone Drive.
Lodging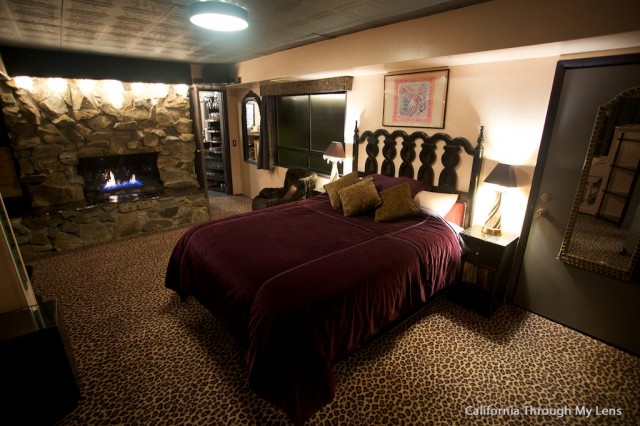 For a city as small as Cambria, there are so many hotels its crazy. If you are looking for hotel, then I would consider anything on Moonstone Drive as it will have a great sunrise and sunset view. If you are looking for something more fun though, then check out Victoria's Last Resort (no longer taking reservations) as this place is an amazing way to spend a unique weekend in Cambria that you will be sure to tell your friends about.
Hopefully, this post has shown you Cambria is worth the stop on your Pacific Coast Highway road trip and if you have other suggestions, make sure to leave them in the comments as well.
More Information