As a foodie I am always trying to find the best place to eat on travels. Yelp usually helps me with it, but when the recommendation comes from someone who appreciates food like I do then I know I am in for a treat. Black Cat Bistro came highly recommended to me and in a city with many food options I knew I had to pick wisely. We got a reservation on Saturday night, thanks to Victoria at Victoria's Last Resort and settled in for the meal.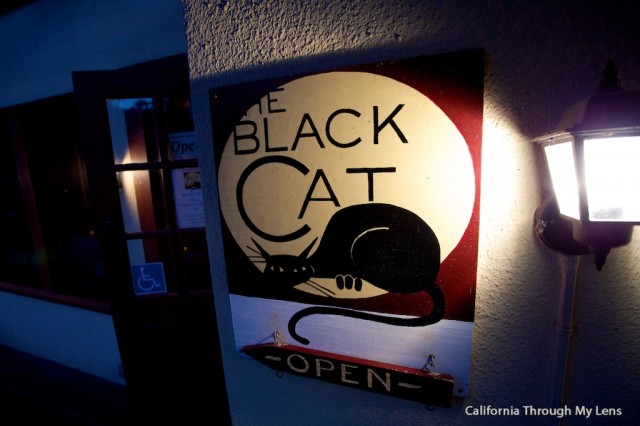 Details
Reservations are highly recommended on the weekends
Cost : 30-40 a person for dinner
Hours: 5PM – 12AM everyday except Tuesday and Wednesday when it is closed.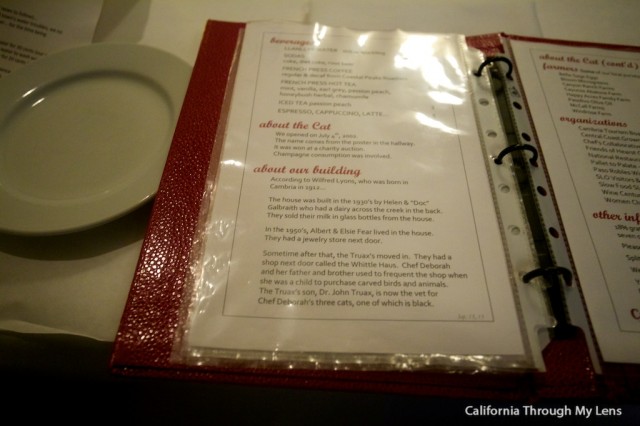 I will start this review by saying this place is not cheap. If you are looking for a cheaper option check out many of the other great Cambria eateries. If you are looking for good food though I can say that the cost is justified by the taste. The chef at Black Cat Bistro has an uncanny sense for taking things that do not seem like they would work tell together and turning them into a mind-blowing dish.
While the menu does change with the seasons here is what I got.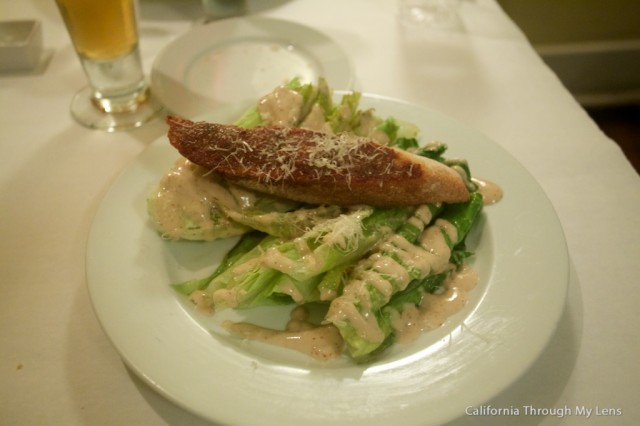 The lightly seared salad appetizer. I cannot recommend this more, they take a head of romaine lettuce and sear it on the stove, then they add a ridiculously good lemon buttermilk Caeser dressing and a piece of bread with bacon jam. I am salivating just writing this, it was that good. Three out of the four people at our table ordered that and all would agree. it was one of the best and most unusual salads I have ever had.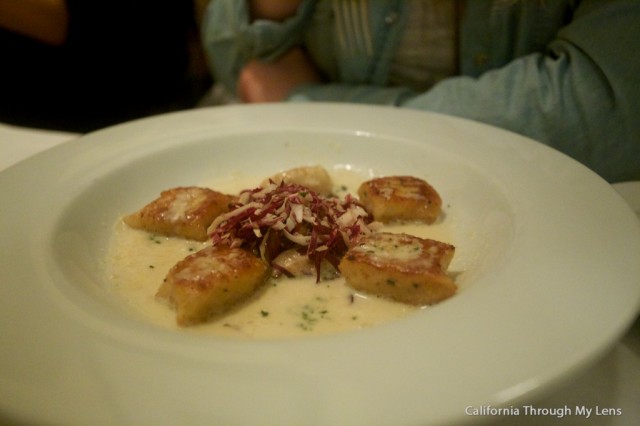 The fourth person ordered the mushroom and sage gnocchi and loved the way that it tasted as well as its presentation.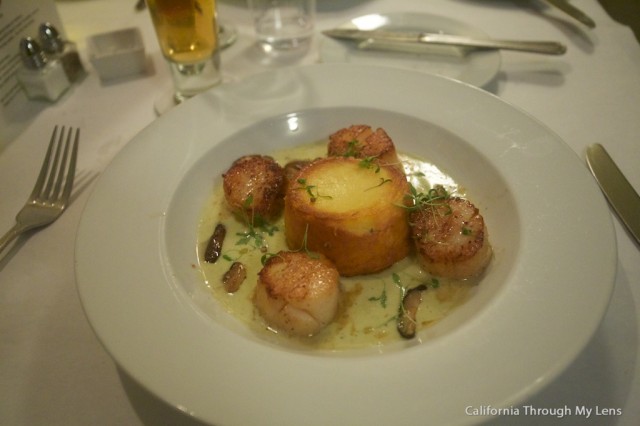 For dinner I went with the seared scallops that included corn pudding, tomatillo cream, micro cilantro, shiitakes, brown butter. I know it sounds strange but was mind-blowing. I savored ever bite and was sad when it was over.
Other entrees at my table were the flat iron steak with quinoa and black beans and the fresh yellow tail ahi with fried rice. Everyone was happy with the selection.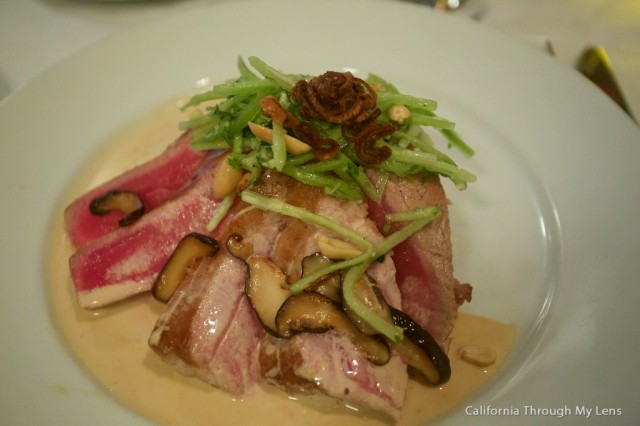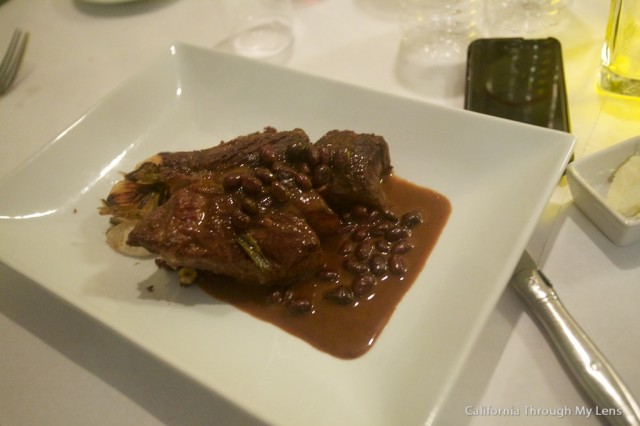 The other thing I liked about this place was the beer and wine pairings that were recommended with each dish. I got the recommended beer and really enjoyed it, especially since the price was right at 4 dollars.
If you are looking for a good place to eat in Cambria I highly recommend the Black Cat Bistro. The price makes it something I could not eat at very often but it was worth it and I am happy I got to experience it.