Victoria's Last Resort: A Vintage, Eclectic and Awesome B&B in Cambria
As of 2018, no longer accepting reservations.
As I sit here listening to Jackson Browne on vinyl while warming up by the fireplace and waiting for the French toast and banana I ordered for breakfast, I am reminded that this is not a traditional hotel, and that is what makes it so amazing. Victoria's Last Resort is a unique and fun place to stay that I cannot recommend more, especially if you are a fan of the unique like I am. I got the opportunity to stay there and here is my review.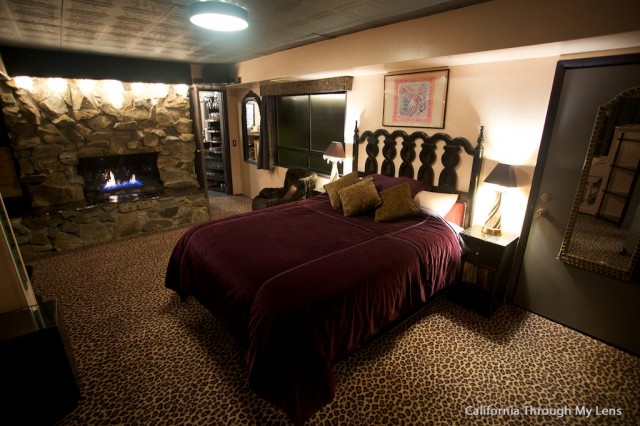 Details
$325 a night which includes breakfast
Only one couple can stay there a night
You can spend the whole day relaxing here
The Room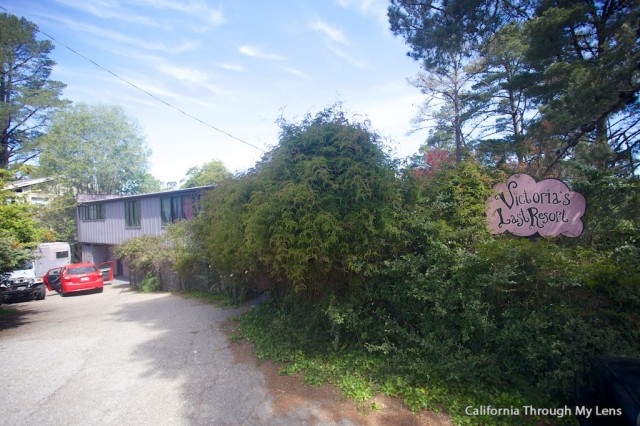 Victoria's Last Resort is a retro-themed Hotel / Bed and Breakfast that has only one reservation per night and in doing that focuses its attention on providing a perfect experience for that person/couple. From the minute you enter to when you leave, Victoria and Justin are welcoming hosts that make you feel like you are an honored guest.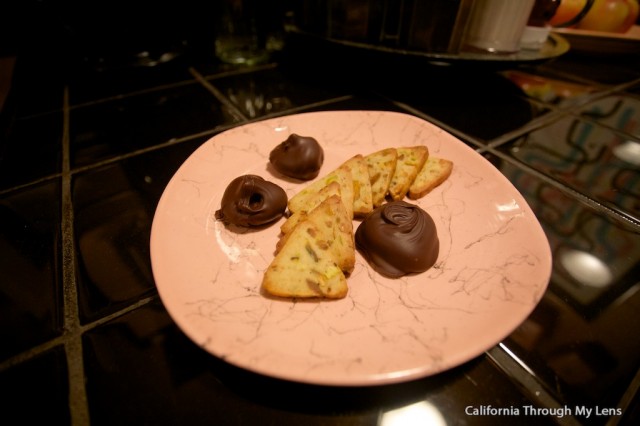 When I arrived, easy to miss so make sure you keep your eyes peeled, Justin gave me a full tour of the property and Victoria had home-made truffles and cookies waiting for our arrival.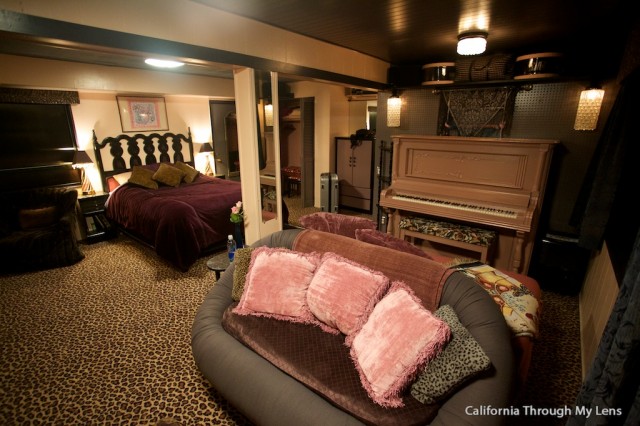 To say this spot is unique would be an understatement, there is so much awesome here it is hard to portray it all in this one post.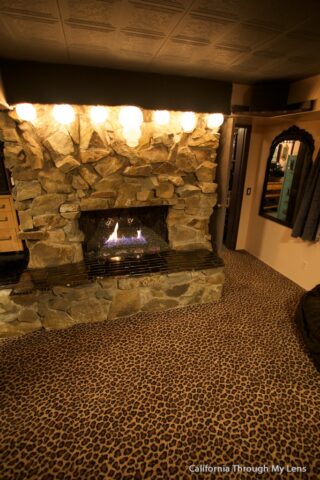 The room itself has a leopard print floor; a queen sized bed, two couches, a stand-up piano, a turntable, and a stereo system, and that is just the first room. Did I mention it had a turntable? I listened to records the entire time I was there.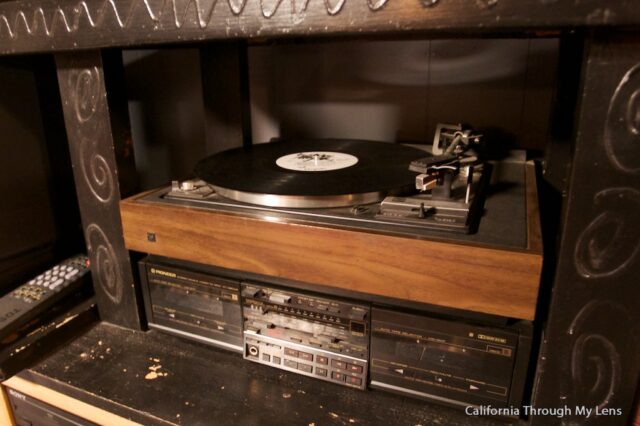 From here you move into the kitchen, which has a full fridge, coffee, fruit, and space to make food if you desire.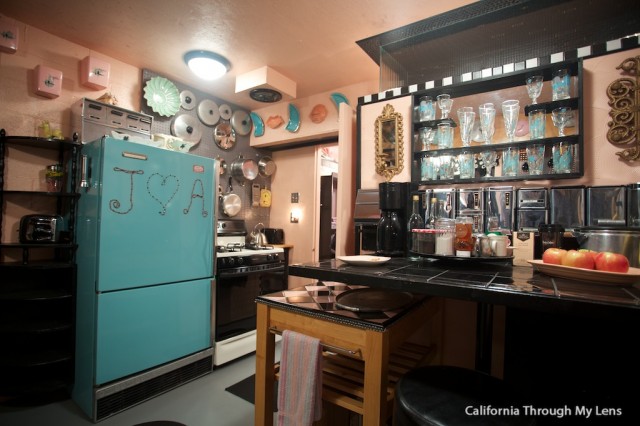 After that is the bathroom, which has this amazingly tiled shower that you will not soon forget.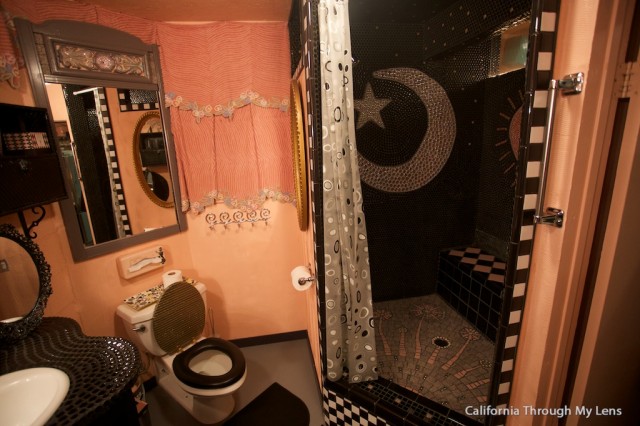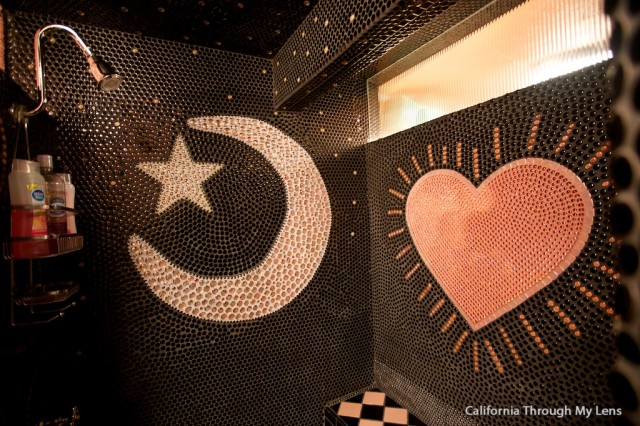 These rooms combine to make up a lot of space that you really can relax and enjoy in, much like having your own house for the night.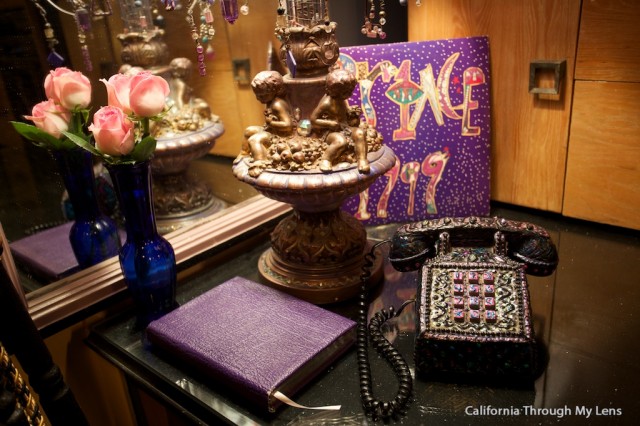 Outside there is a patio with lots of tables and chairs and binoculars and a bird guide for looking at birds in the morning.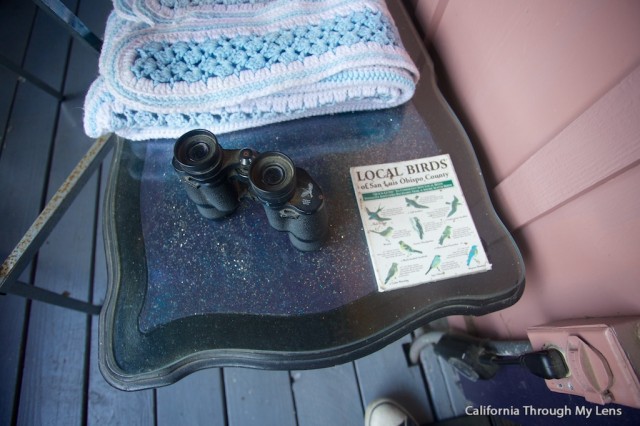 There is also an outdoor spa that I sat in every night I was there. In the mornings there is a fountain and outdoor couch if you want to relax and read a book as well.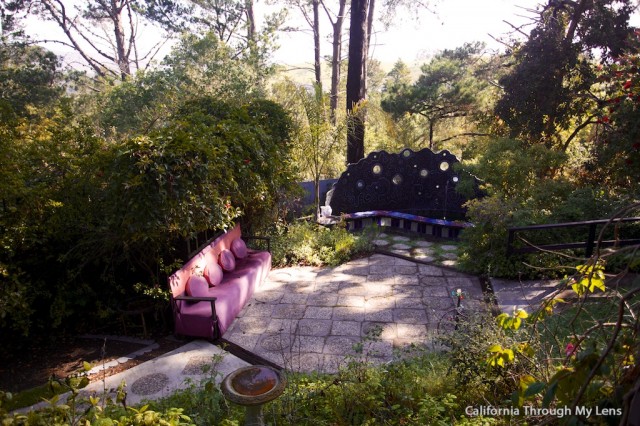 Upstairs is the main room, which is open all of the time and has a fireplace that turns on with one button (like the room fireplace) and an eating area where Victoria and Justin serve breakfast in the morning.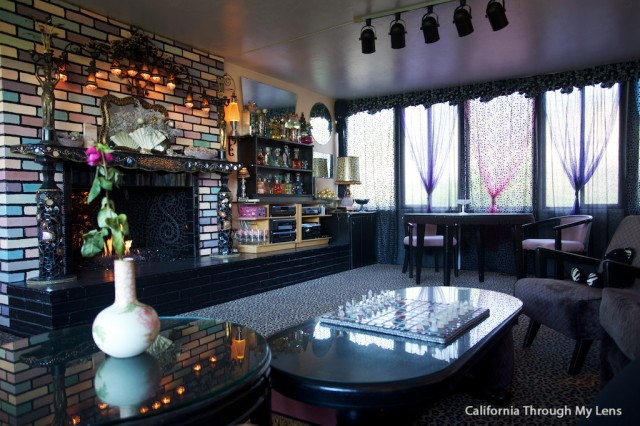 Breakfast
If I skipped over this, it would be a disservice as breakfast was one of the best things about staying here. Victoria and Justin are both ridiculously good cooks, and they will cook up stellar breakfasts that will keep you full till dinner. You simply call up 45 minutes before you are ready to eat and it is waiting for you when you come up.
Morning 1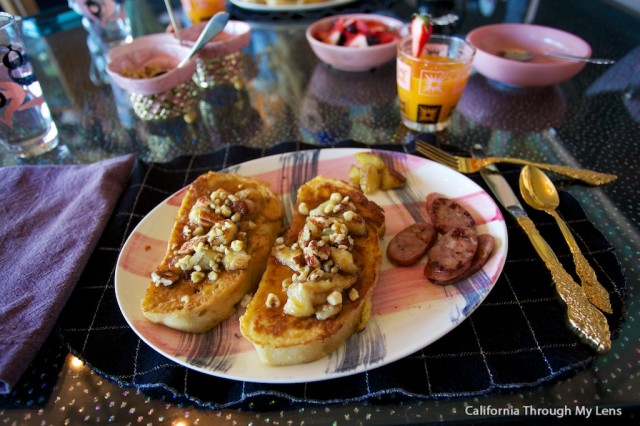 This breakfast consisted of french toast with fresh fruit, hand squeezed orange juice, sausages, and caramelized bananas. It was one of the best pieces of french toast I have ever had.
Morning 2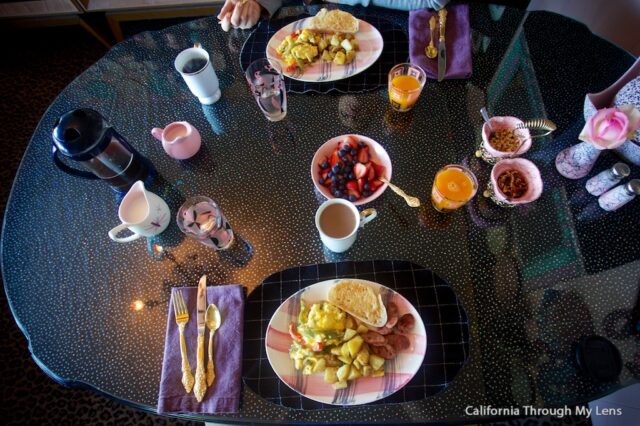 We had peppers and eggs which was bell pepper with scrambled eggs and cheese, home-style potatoes, apple sausage, and bacon. With french toast as a second serving cause it was too good the day before.
They don't take shortcuts on the breakfast, and I appreciated the food and company that they provided. Victoria was able to recommend a lot of great spots in Cambria as well for food and fun.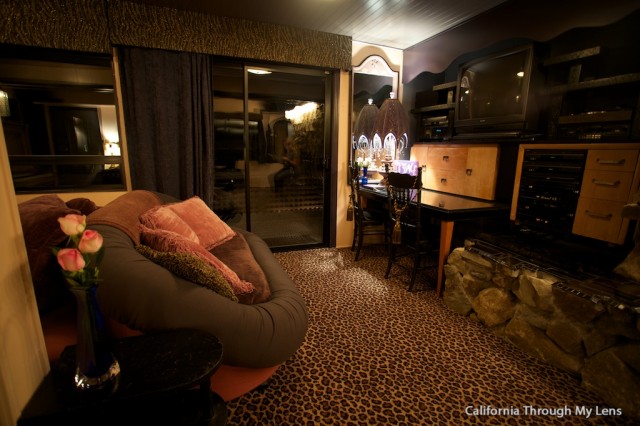 All in all, this is an excellent place for a splurge stop on your PCH road trip or a relaxing weekend in Cambria. I highly recommend it, and you can see a short video I made on it below.
Disclosure: This room was provided to me as part of the Cambria Ambassador Program, this is no way influenced my review as Victoria and Justin are really that awesome.