Salton Sea: Attractions, Art, Mud Volcanoes and Dead Fish
The Salton Sea is one of those unique parts of California history that has changed a lot in the last century. Formerly a destination for Hollywood's elite to play at, now this park is a much more desolate and a somewhat smelly place that gets a lot fewer visitors. In that, there is a charm that makes it worth the visit, even if just for the unique art communities that thrive in this brutal desert. If you go, here are all of the things you can visit in the Salton Sea from north to south and let me know what I left off in the comments.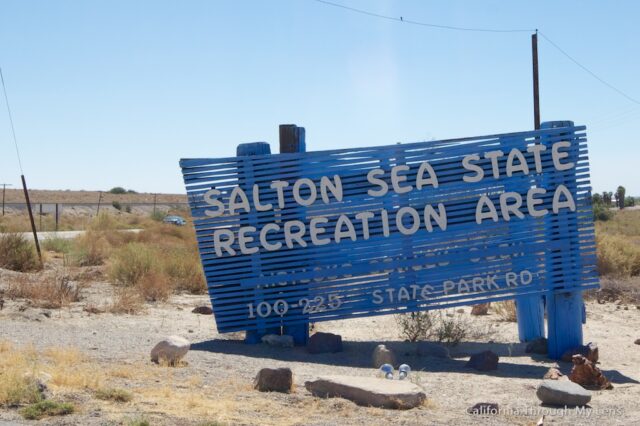 Details
Make sure to check the hours online for anything you want to go to as there are a lot of places with weird hours.
Make sure to get gas before you head in as there are not a lot of stops around the lake for it.
I wrote this in 2016, so some of the information may have changed, but I have been back many times since and still enjoy visiting this area
Video from 2023
Here is a video I made from my most recent trip to the Salton Sea if you want to contrast it to what I wrote in 2016 in this post.
The International Banana Museum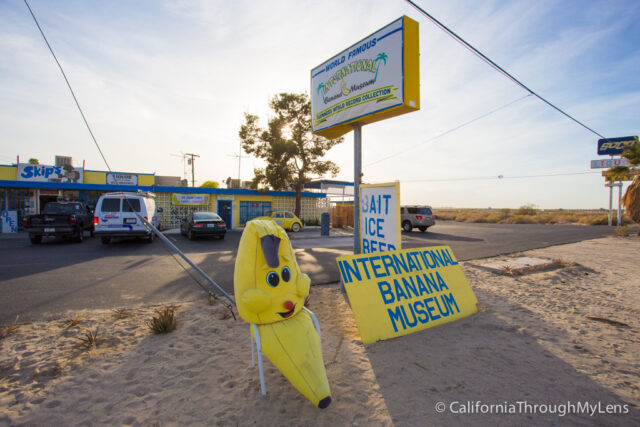 This small museum is a great place to stop as you enter the area. It literally has banana everything! Make sure to check the hours, as it is only open Friday – Monday most weeks, and you don't want to miss it. Read all about it here.
Salton Sea State Park and Visitor Center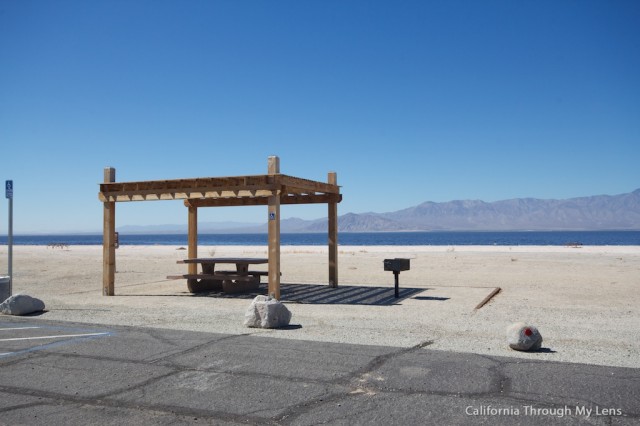 This is the official state park in the Salton Sea. It has camping, hiking, beach, and fishing access. The park offers some crazy experiences such as a beach that is basically only dead fish, bones, and gills. You have to see it to believe it.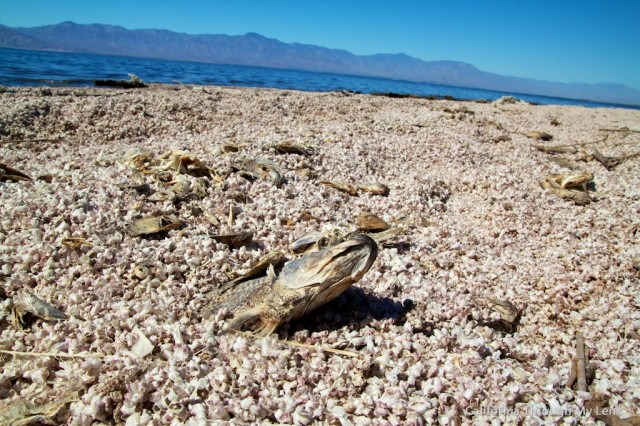 Salton Sea State Park is also where the visitor center is so you can get info on the history of the lake and the area that surrounds it if it is open.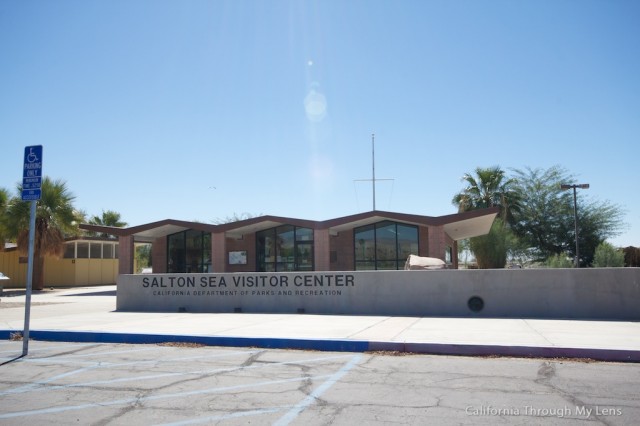 Read more about the state park here.
Trains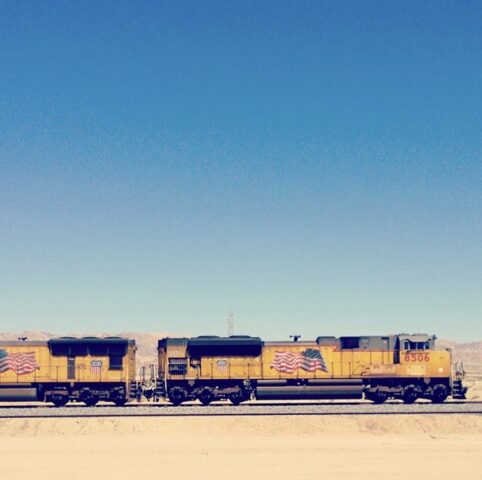 If you are a fan of trains like me, this road follows a train track, and there are a lot of opportunities to stop and take pictures. I love photographing the trains alongside the stark desert.
Bombay Beach Ruins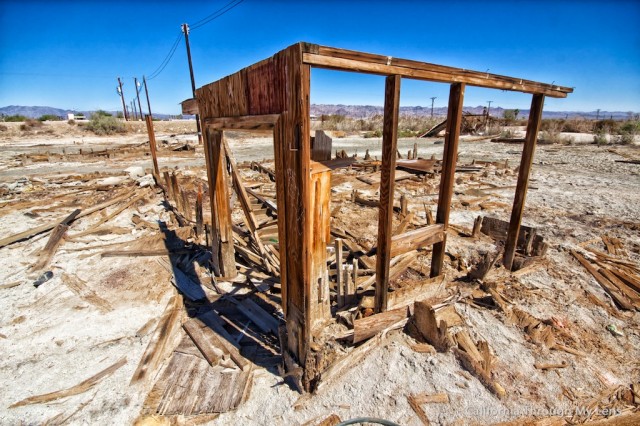 The Bombay Beach Ruins is a total trip. Located at the west end of the small community of Bombay Beach, there are a lot of ruins from the houses and mobile homes that used to be on this stretch of the lake. There are TVs and tires on the beach and many different types of broken-down houses to interact and photograph. It is a must-stop in the area, and you can read my full post here.
Salvation Mountain
A lot of people come out here just to visit Salvation Mountain, and it is worth it. This mountain is a labor of love for one man and is a massive accomplishment. I guarantee you will tell others about your time here if you go as it is that unique. Read my whole post on it here.
Slab City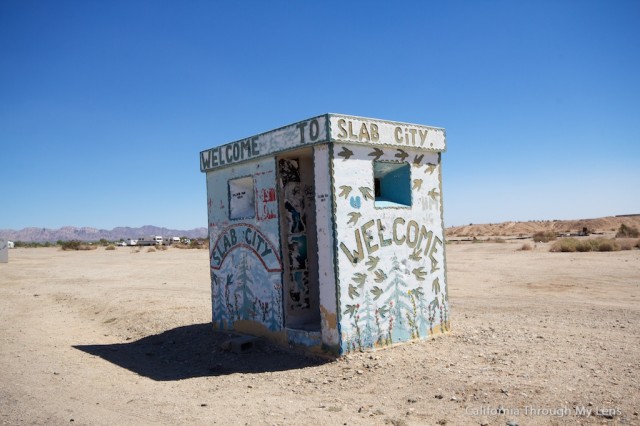 If you stop at Salvation Mountain and turn around, then you miss a lot of excellent Salton Sea places. Right after Salvation Mountain is the "town" of Slab City, which is essentially a community of people that come and live in this vast desert during the winter months. Many just pull up in an RV and stay, making art and adding to the unique aspects of the community. Here are the things to see:
The Sole Tree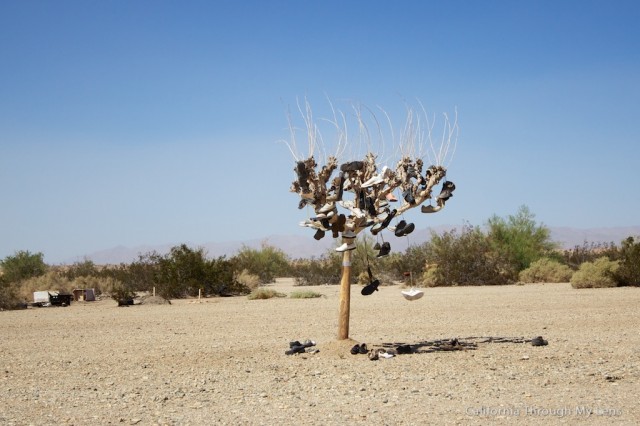 Named for the soles of the shoes that hang from its branches, the sole tree is a fun stop in Slab City, and it is right across from the bedazzled truck.
Bedazzled Truck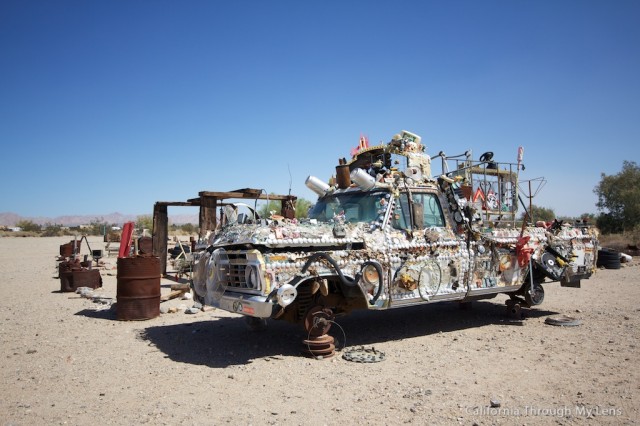 Right across from the sole tree, this truck is covered with rhinestones; it's a sight to see for sure.
Slab City Bike Sign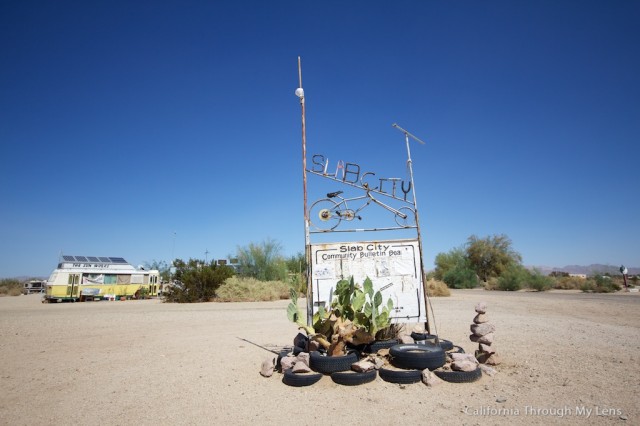 The Slab City sign is cool as it shows the vast art community that exists here and their style. The sign is even made out of an old bike. After seeing Slab City, check out the art community at the end called East Jesus.
East Jesus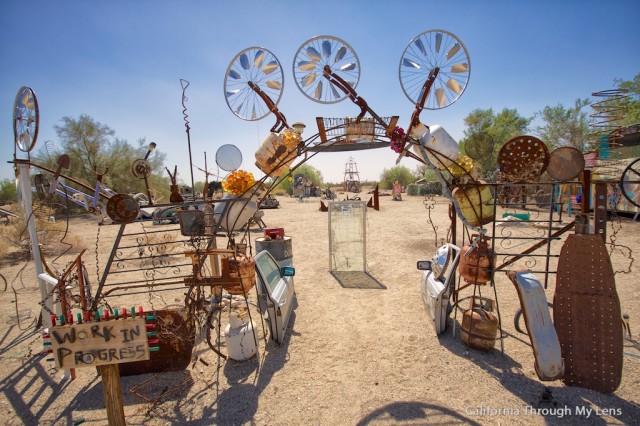 I can't explain this place very well; you just need to visit it. It is a community of artists that live together, create art and party in the desert, and the stuff they make is super awesome. It's a great stop for sure, and the people there have always been nice when I have gone. Here is my full post on East Jesus.
Buckshot Deli and Diner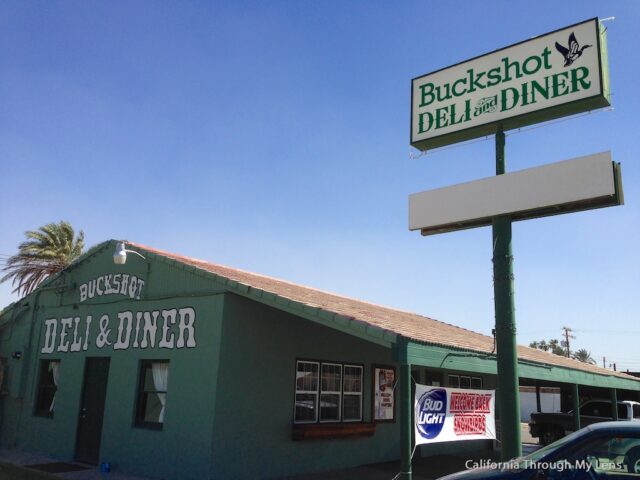 I have eaten here before, and they have alright burritos and salsa. It is often hard to find places open in this area, so this cafe is a good stop if you are hungry.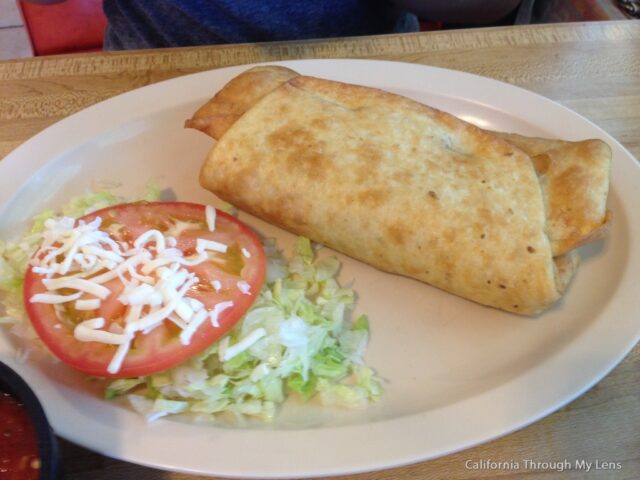 The Bubbling Mud Pools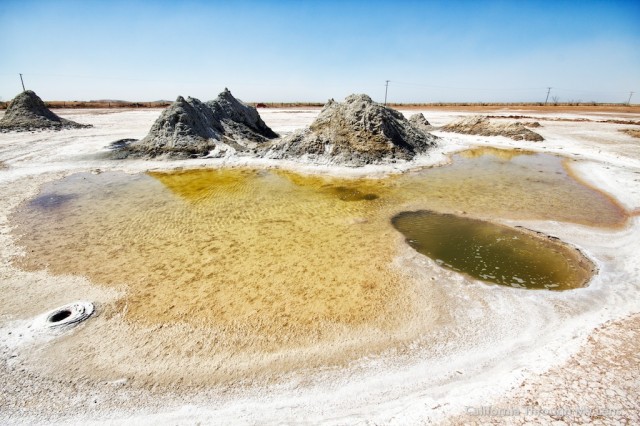 I have no idea if this is private property or not, so make sure you look for signs. The mud pots are located in the middle of a field and are boiling pools of mud that pop like bubble gum when you go out and see them. Not easy to get to but worth the effort. Here is my post on it.
Sonny Bono Bird Area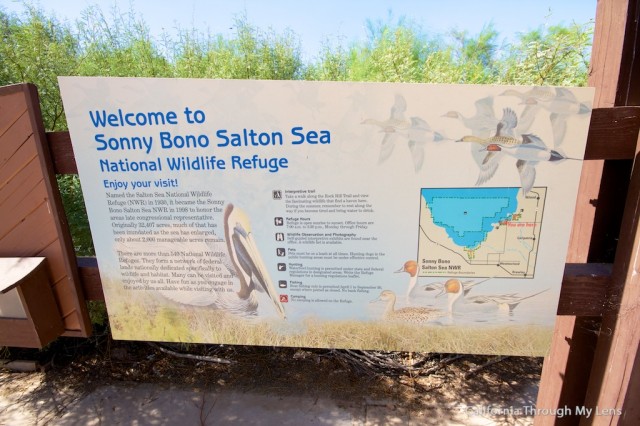 There is a hiking trail here to a rock that overlooks the beach and lake. There is also a visitors center that talks about the birds of the area and has a platform for looking for them. If you are a bird fan, this is where you need to be. The best time is when it is getting cooler near November.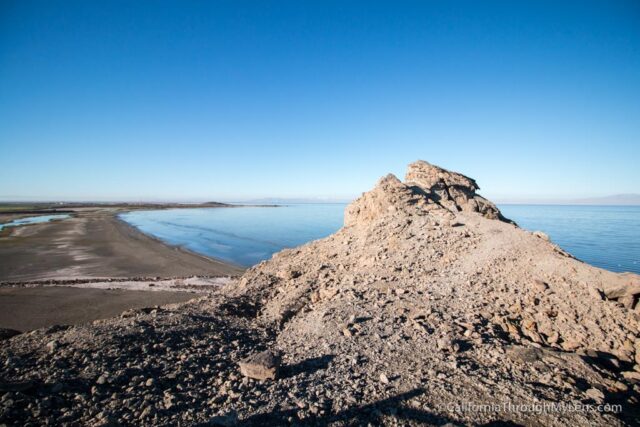 So there it is my guide to the Salton Sea. Make sure to bring a camera and have fun if you go there as this is a place that I guarantee you will at least consider unique when you visit. Let me know if I left anything off in the comments. I wrote all about the hike here.
Video
Here is a video I made on spending 24 hours in the Salton Sea.