Since I was doing a complete guide to the Salton Sea, I knew I needed to see as much as possible. Everyone knows about Salvation Mountain, but few have ventured past it and Slab City to the unique desert art community known as East Jesus.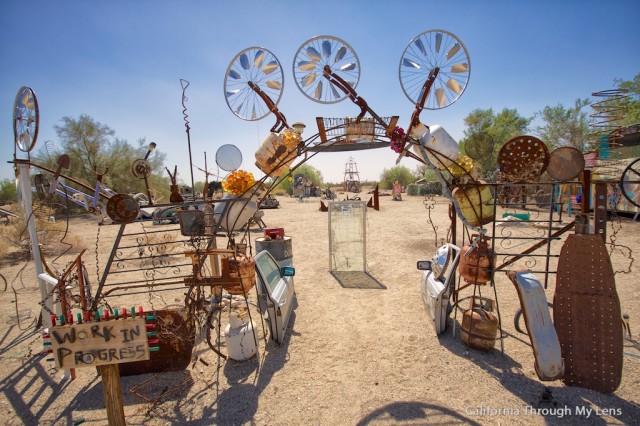 East Jesus gets its name from a slang term that was used in the Midwest back in the day where a person would describe really off the beaten path as being East Jesus. It is the perfect way to deceive this art community on the very edge of Slab City, out in the desert, so it pretty much is in the middle of nowhere, but that is what gives it its charm.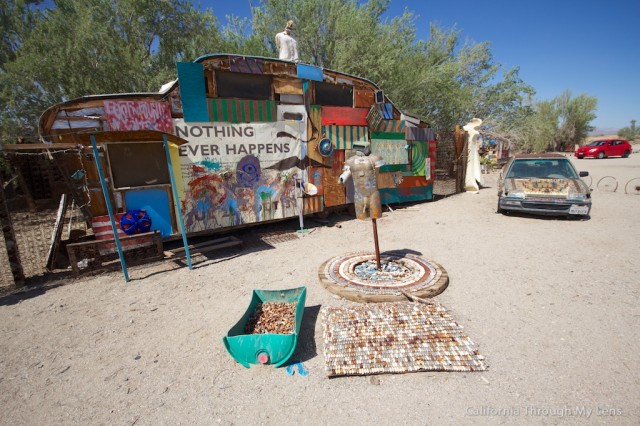 Details
Free but accepts donations
Go past Salvation Mountain and past the Slab City then you should see a sign that will direct you to the area
The last part of the road is dirt
History 
East Jesus is an experimental, habitable, extensible artwork in progress since 2006 begun by the late Charles Stephen Russell in Slab City, California. The inhabitants of East Jesus and offsite members provide a refuge for artists, musicians, survivalists, writers, scientists, and laymen. They are dedicated to providing a working model of an improbable improvised community. Completely self-contained and run entirely on solar power, East Jesus attempts to use and recycle every bit of consumable trash. They are unique in the Slabs in that they have Human Manure composting to reduce and improve the impact on the local desert environment.
When I got out of the car I was immediately greeted by the man serving as the caretaker who was a super awesome guy. He took 30 minutes out of his day to give me a full tour and it was really great as I got a lot of background on the crazy pieces that make up the area as well as the community itself. One of the first things I was shown was this quote and I thought it was a great reminder.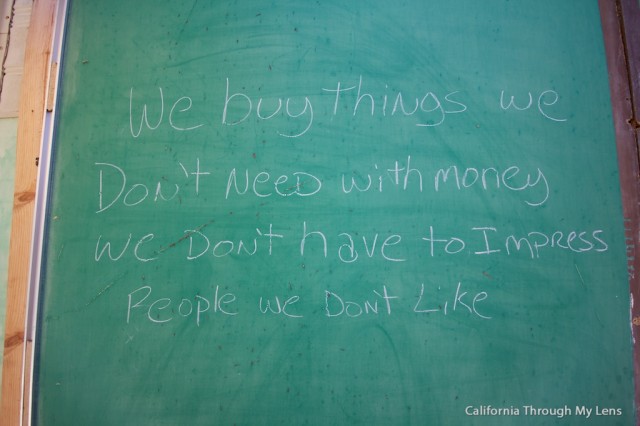 Basically, this community is just a welcoming area for people from all walks of life, artists come here year around, stay for one night or one month and help to build art and work in the small community.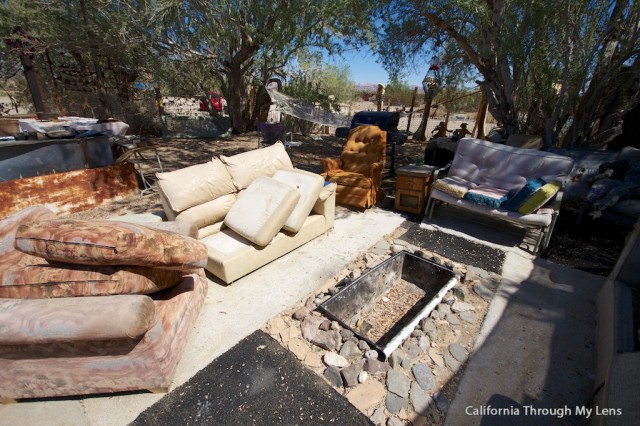 They are welcoming and seem like fun people to be around and I love the spirt that they have. That being said I don't want to try to describe the art as I would rather encourage you to go or let the pictures speak for the uniqueness of it all. Here are some of my favorites.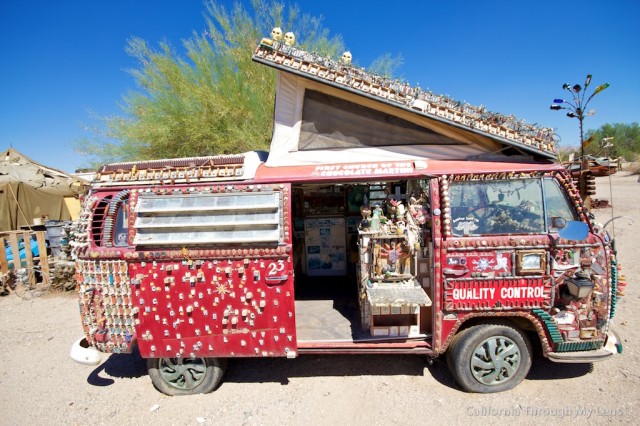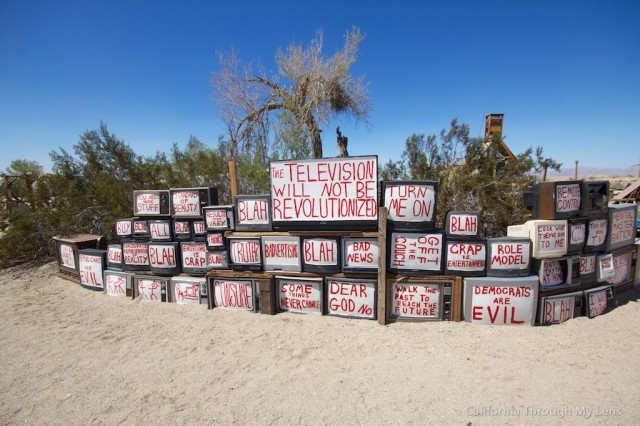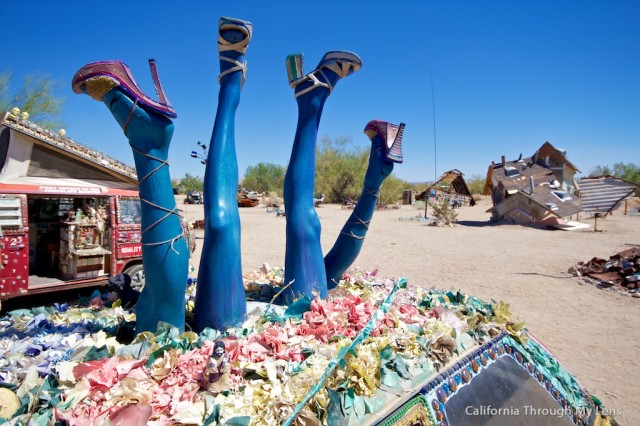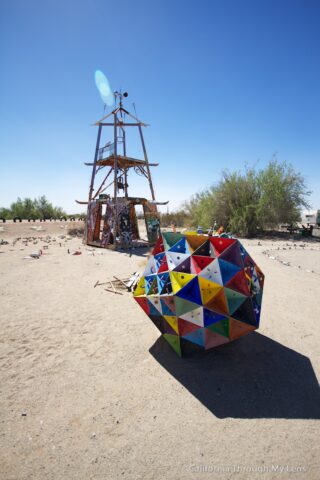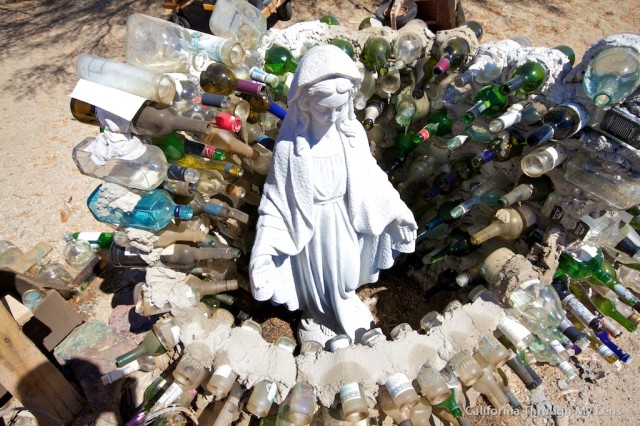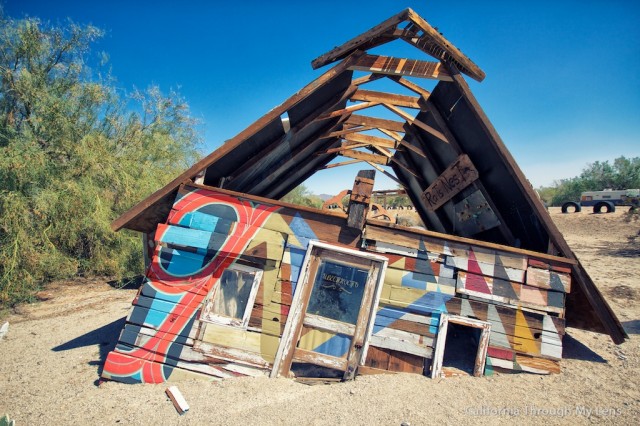 There are some stand out pieces that I loved that I want to point out. The first was the time machine. I believe they said it was called this because you can sit in it and spin around, thus wasting time. I spun around in it for sure.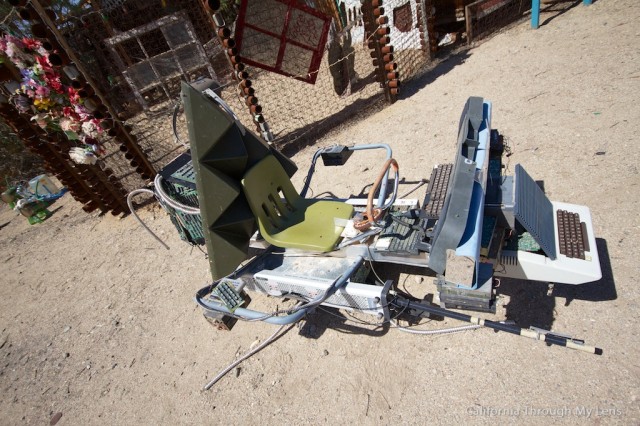 I also loved this giant mammoth made out of old tires. The pictures do not do it justice, but it was amazing.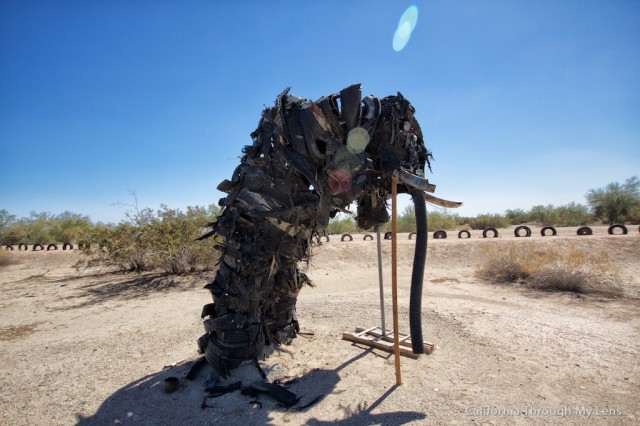 In the back, they had this awesome bus that was buried half in the sand named Walter. It was a make shift living quarters and was pretty unique to see.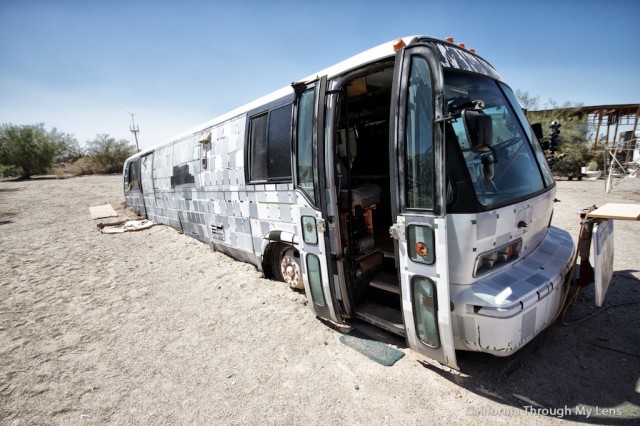 They also have a duck pond.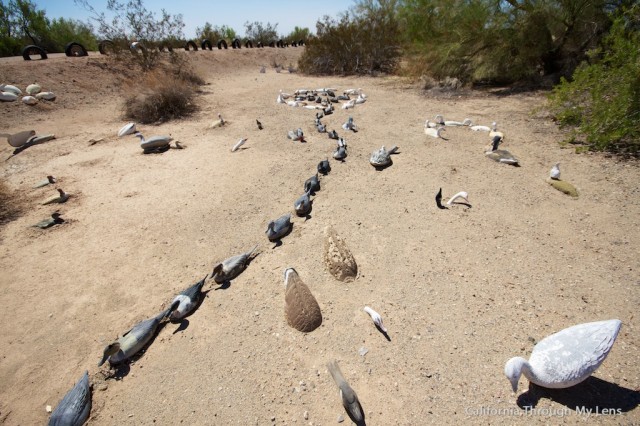 All in all East Jesus was a unique place with an interesting outlook on life. After talking with our guide it is hard to think they would ever see someone who they would not welcome, seems to me more people could use a little of that welcoming spirt in their life.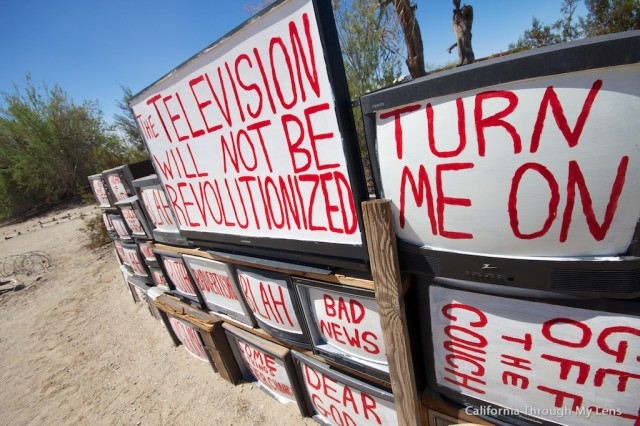 East Jesus is free to visit but accepts donations. Check out the rest of the pictures and leave me a comment below.