Tournament of Roses: Post Parade Float Viewing & Photography in Pasadena
The Rose Parade in Pasadena California is one of the most popular attractions to watch on New Years Day in the entire United States. Companies from around the globe spend upwards of a million dollars decorating these elaborate floats with thousands of real flowers. If you want to see it in person you need to grab a spot on the sidewalk the night before and sleep there to get a good spot; however, if you just want to see the floats themselves, then you can pay to see them up close over the two days following the Rose Parade itself. That is what I did after the 2015-2016 parade and here is all the info.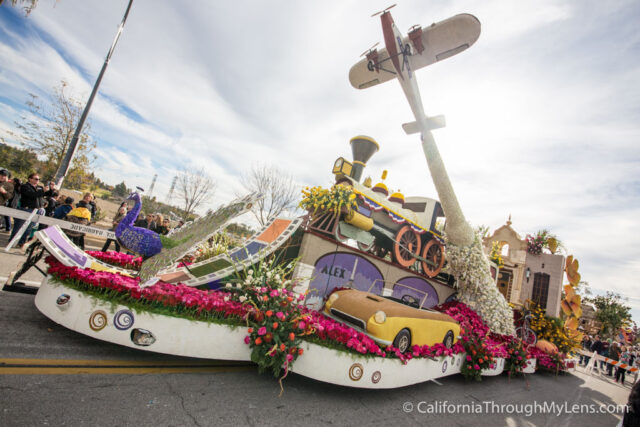 Details
Open 9AM – 3PM in 2015
$10 for a ticket, $3 for a shuttle ticket
Parking is non-existent near the area so take a shuttle
Getting There
The floats are situated in the upper North side of Pasadena and there is little to no parking near the area itself. Because of this, Pasadena sets up multiple park and ride spots where you can leave your car and hop on a shuttle. I highly recommend this as the cost is not bad ($3 a person) and it makes entering and exiting the area so much easier. I parked at Pasadena City College and waited about 20 minutes in line for a shuttle.
Go Early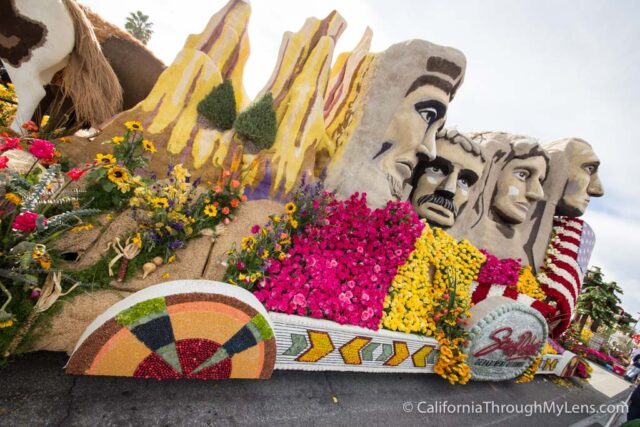 I cannot stress this more, there are so many people who go to this, so if you want to have fun go early. By early I would recommend getting to the shuttle area at least 15 minutes before the float viewing opens. This will let you buy your tickets and get in line for the shuttles. When you get to the floats you will still have a big crowd but it will be a lot less than later in the day. When I left at around noon there were so many people it became overwhelmingly, so go early and you will have a lot more fun.
The Floats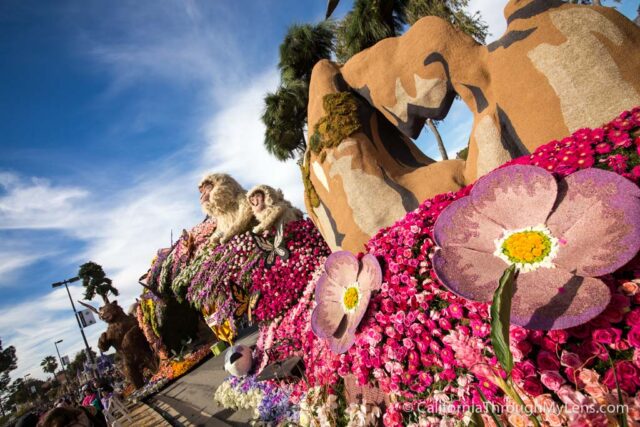 If you are reading this to prepare for the 2016-2017 viewing then of course all of these will be different, but this is how the floats were when I went. When you arrive at the area they have maps that they will give you which show the layout of the floats and mark some of the main floats that won awards so that you can make sure to see them. I didn't find the map to be super helpful as it did not show what each one was but overall it worked. The layout was like in the shape of a "T" so you pretty much just go up and down the rows to see all of the floats.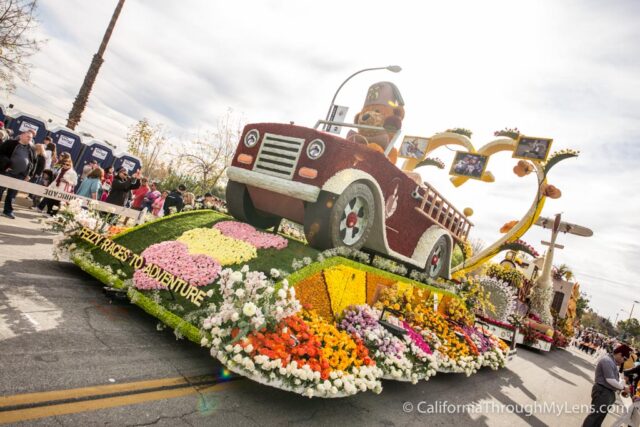 In this world of smart phones and selfie sticks though be prepared to be constantly around people taking pictures. It was intense trying to walk with all of the selfie sticks sticking out everywhere and people tripping over each other for photos. Of course I was there with my camera as well but be sure to bring your patience as you will probably need to wait to get good shots of the different floats.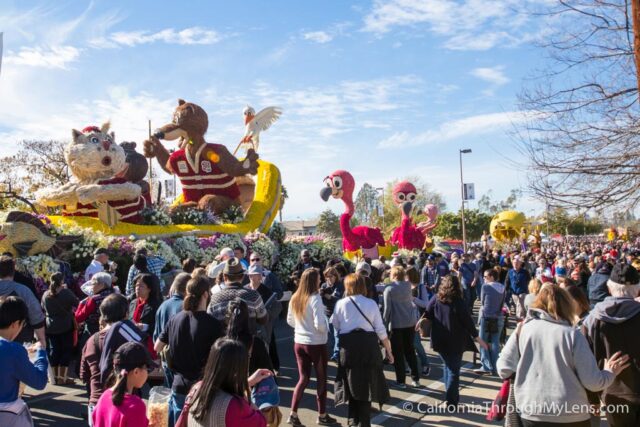 Even with all of the people though it went pretty well walking around and seeing the amazing floats on display, here are a few of my favorites (I made up the names myself):
The Squirrel on a Turtle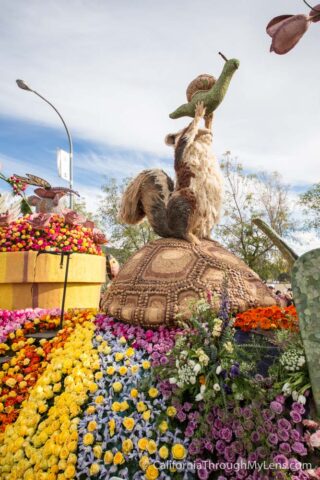 The Disneyland Float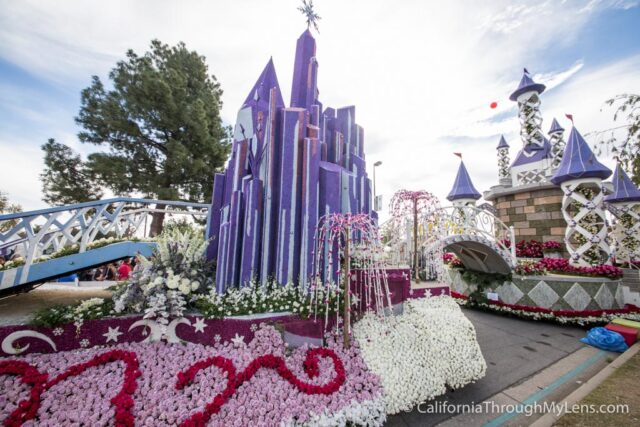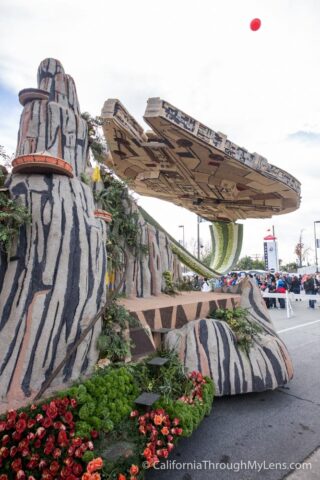 The Trader Joes Float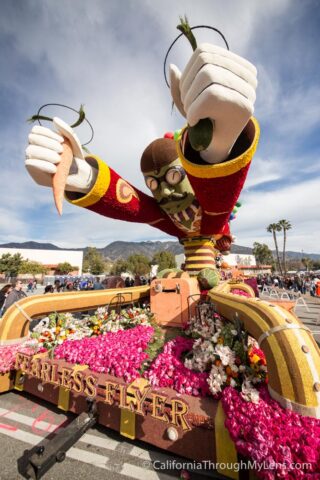 The Dragon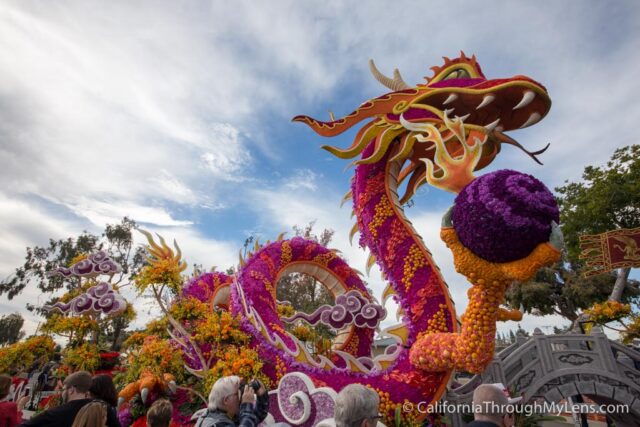 The Downton Abbey Float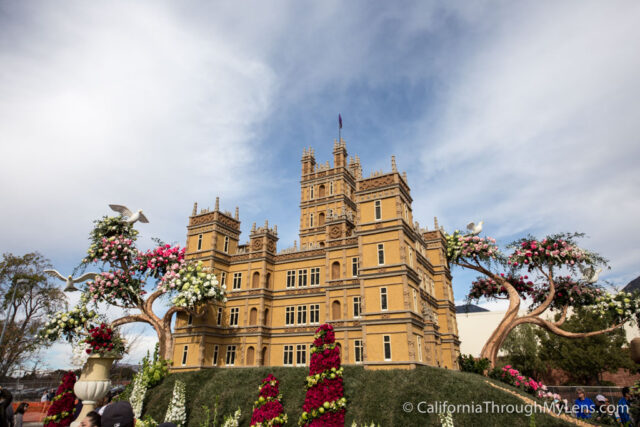 The Bears on a Boat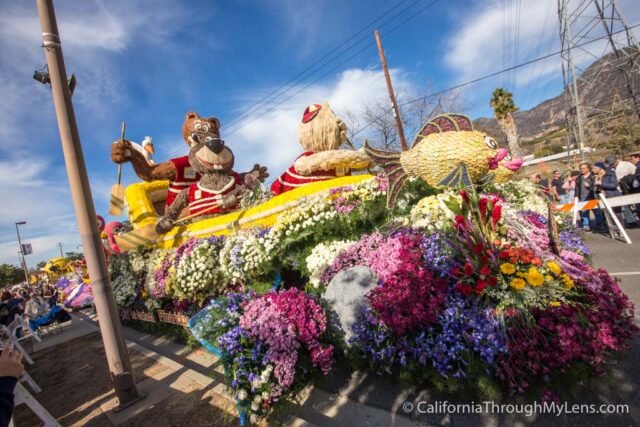 The Kaiser Float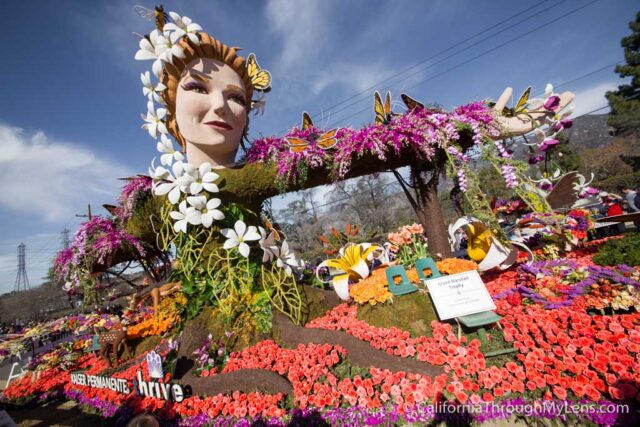 The Bear Fishing for a Human Float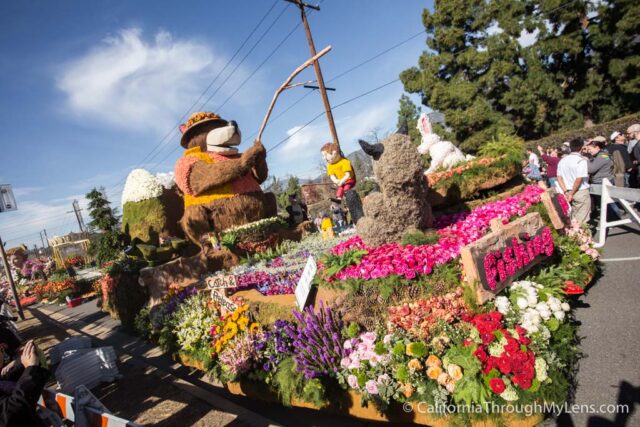 The China Airlines Float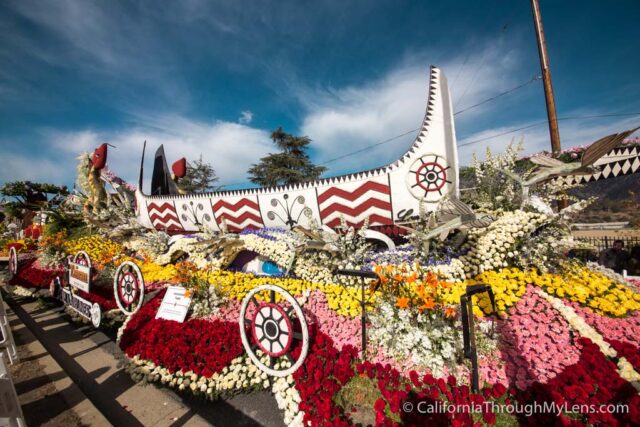 The Dragon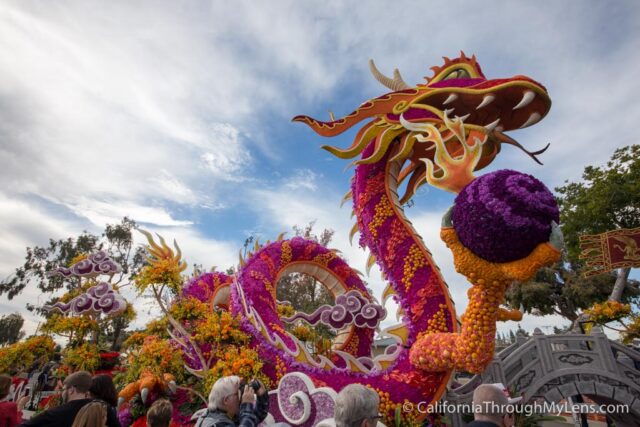 Lakers Float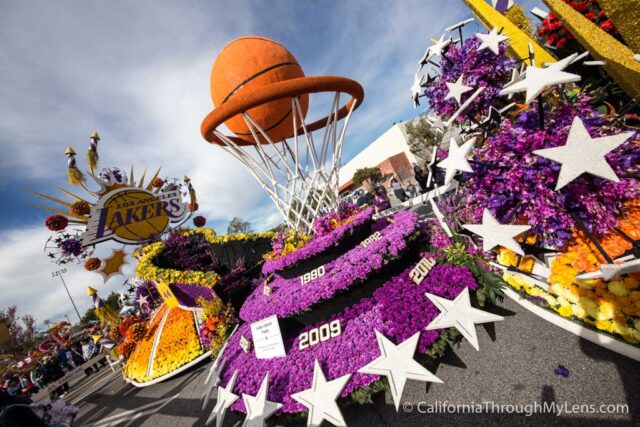 The Bulldog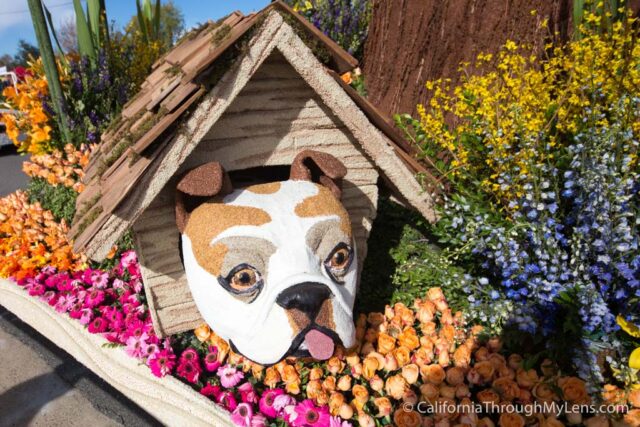 The Mission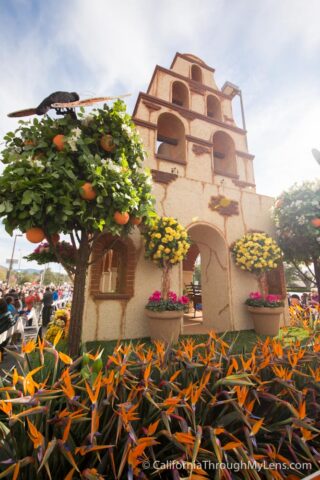 All of these floats are filled with flowers that are individually planted in water like the below images. I can't believe the amount of time it would take to do this and it gave me a new appreciation for how amazing it all was.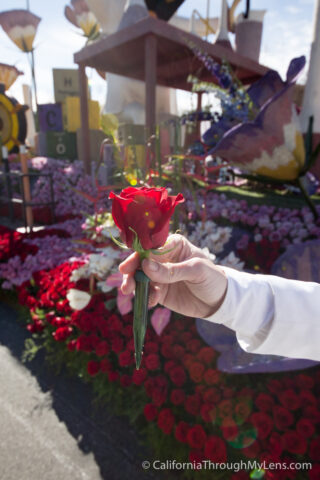 Also, many of the floats had their doors open which allowed you to see into the cockpit of the float where the driver sat. I was told that most drivers maneuver via camera displays since they cannot see out of the floats themselves.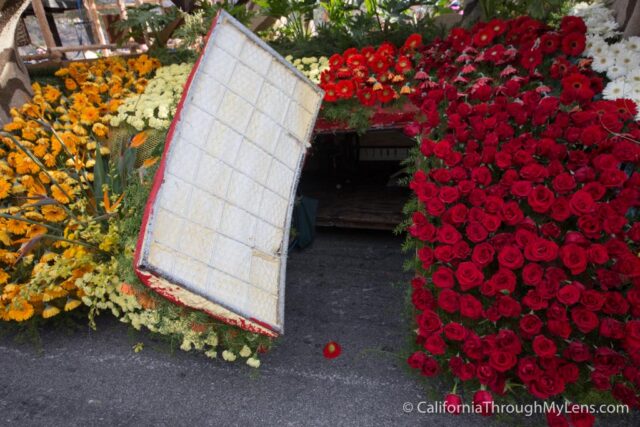 Also, there is food for sale ranging from kettle corn to hot dogs if you are interested in eating at the parade.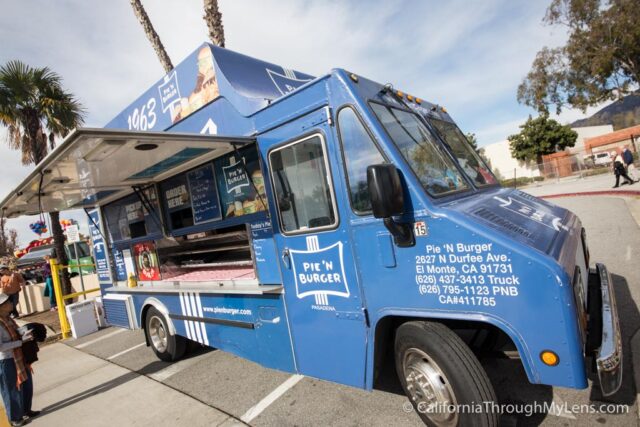 All in all this is one of those things that you need to go to once. I for one am not a huge fan of big crowds like this as it can be overwhelming. That being said, I really did enjoy my time seeing and photographing these amazing floats though and I have a huge appreciation for the people that make them after seeing what goes into it. Be sure to check it out next year if it is something you are interested in as well.