Crossroads Cafe: Great Food Outside Joshua Tree National Park
Located right outside the western entrance to Joshua Tree National Park, both Crossroads Cafe and Natural Sister Cafe are fantastic spots for a meal. Crossroads itself is one of my favorite breakfast/lunch spots in the area and a place I pretty much always go to when I visit Joshua Tree National Park. Here is all the information.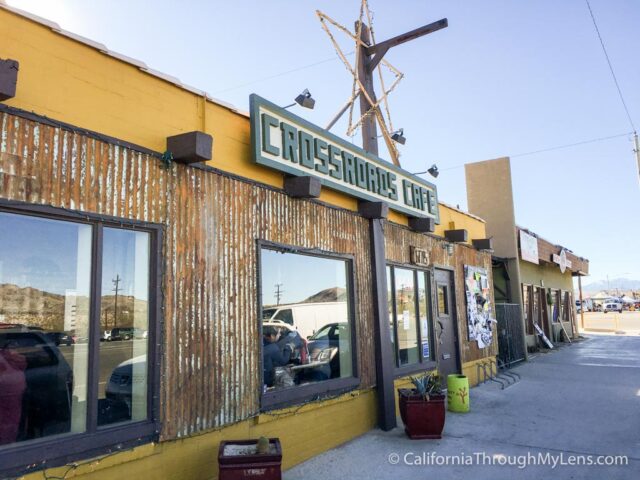 Details
Cost: $10-$20
Hours: Mon-Sat: 7AM – 9PM, Sun: 7AM – 8PM
Location: 61715 Twentynine Palms Hwy, Joshua Tree, CA 92252
Information from my visit in 2016 and 2018
The Restaurant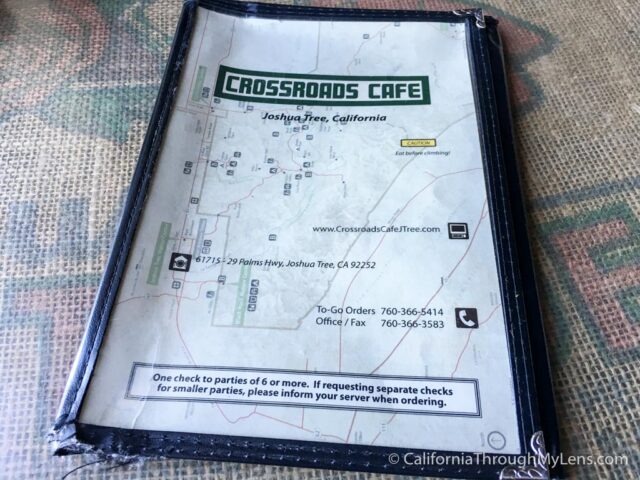 Crossroads Cafe looks like a western saloon from the outside, and there is parking on the street and in a dirt lot behind the strip of stores.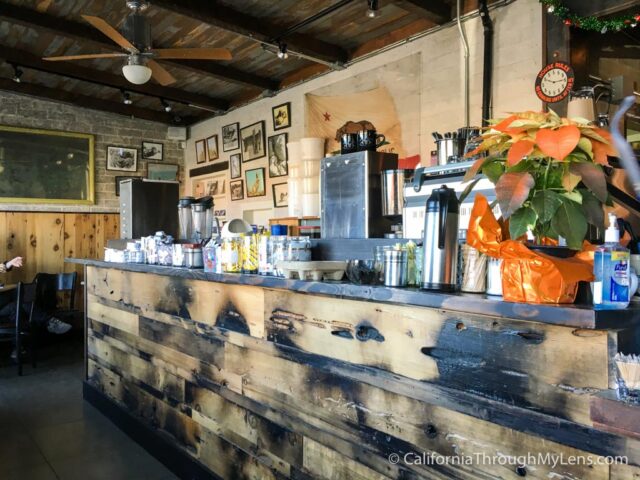 The interior is small, but they fit as many tables in as they can. It has a lot of wood tones and metals, and it reminds me of a spot you would see in Moab. If you go on the weekends, there is probably going to be a wait, but believe me, it is worth it as the food is fantastic and rivals spots you would find in Palm Springs.
The Food
There are tons of things to choose from on the menu at Crossroads Cafe, here is what I got on my last visit.
First, make sure to get the banana bread, it is always warm with a slight grill and oh so good. Baked goods come with many of the plates, but if yours doesn't come with it, I would recommend a slice on the side.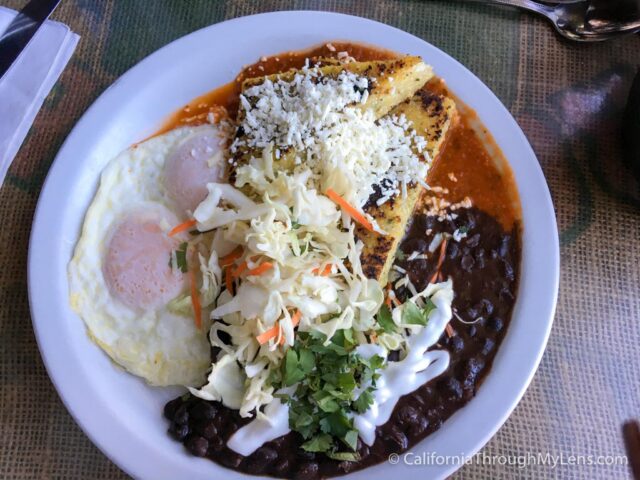 Polenta and Eggs – The polenta had a big flavor with herbs and ranchero sauce to go with it. I recommend you order your eggs with yoke as it mixes well together. This is the dish you should order here as I guarantee you haven't had anything like it before, and the flavors are fantastic.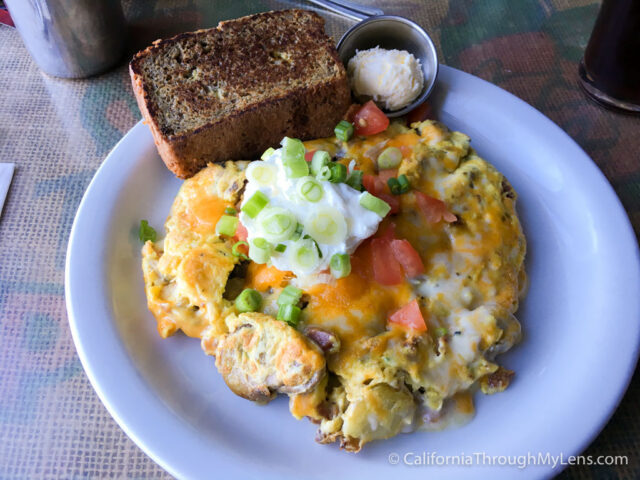 Mike's Mess – This dish has a whole bunch of stuff mixed like an omelet. Be sure to get a side of the pico salsa they have as it's super fresh and adds a lot of flavor to the dish. I liked the polenta and eggs better, but this is an excellent hearty dish, especially if you plan to spend the day exploring the park.
I have had many other things over the years here, but I don't have photos of them. Overall, you can't go wrong with what you pick at Crossroads Cafe as there are just so many good options, and everything I have had is fantastic. Add this stop to your next Joshua Tree trip and let me know what you like best in the comments.