Stonewall Peak in Cuyamaca Rancho State Park
Stonewall Peak is one of those hikes I am surprised it took so long for me to hear about. Located near the town of Julian, it is a great hike that is not too difficult but has an awesome payoff. The summit has expansive views and carved rock steps at the top. It is a hike you will go back to again and again, and here is all the information.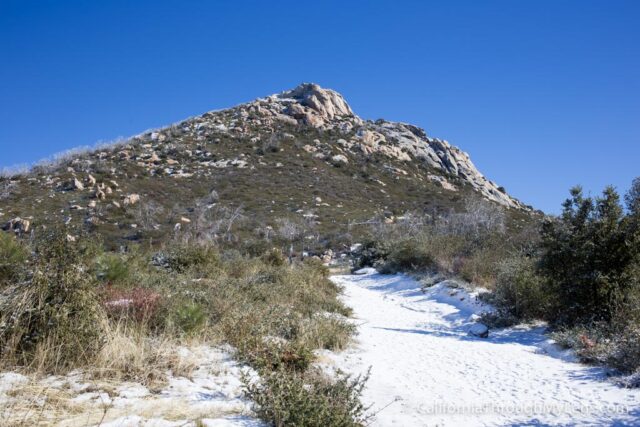 Details
Cost: $8 for a day-use parking pass
Hours: Sunrise to sunset
Elevation: ~1,000 feet
Mileage: 4 miles round trip
Location: Cuyamaca Rancho State Park, 12551 Hwy 79 Descanso, CA 91916
Information from my visit in 2016
Getting There
Leaving from Los Angeles, you will set your GPS for the small town of Julian. When you reach the town, you will turn right on Main St, then right on Highway 79. From there, you will proceed for about 10 miles till you pass the lake and see a day use/campground on your right-hand side. When I went, there was a ranger taking the $8 from you and directing you where to park your car.
The Hike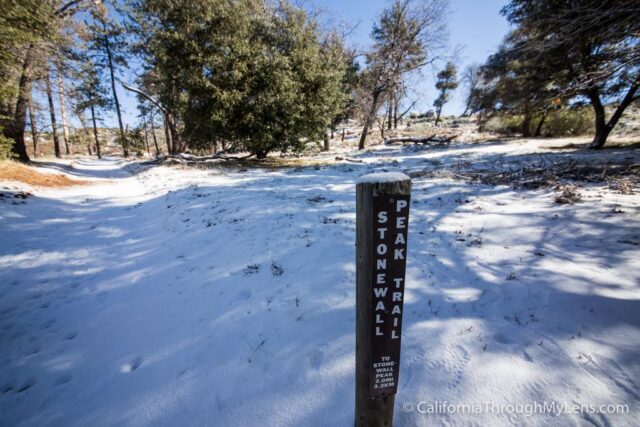 As you can see, I went during a rare time when there was actually snow in this area. It was amazing to see the area covered in snow, but you will probably not be there when there is snow, so just mentally replace the snow in these images with dirt.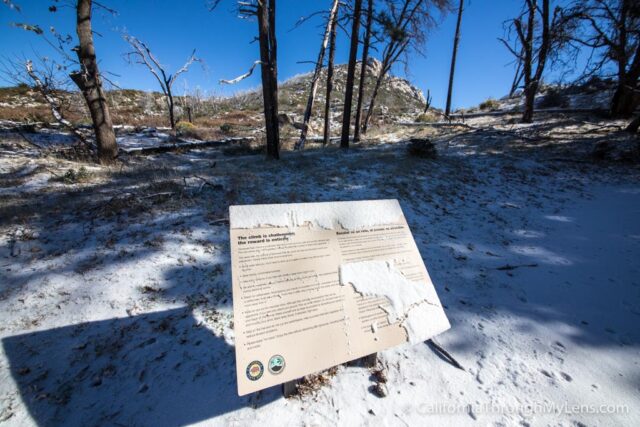 After crossing the highway from the day-use parking area, you will see the marker for the trailhead, which lets you know there is a decent amount of switchbacks on this trail.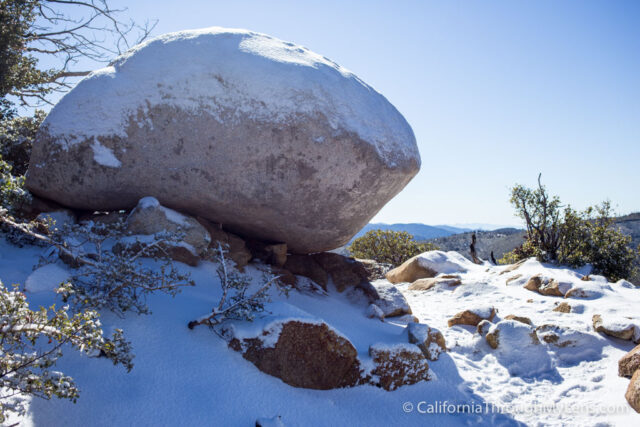 From here, the trail climbs through a small section of shade trees before heading up to a flat area, which will give you the first view of the mountain itself.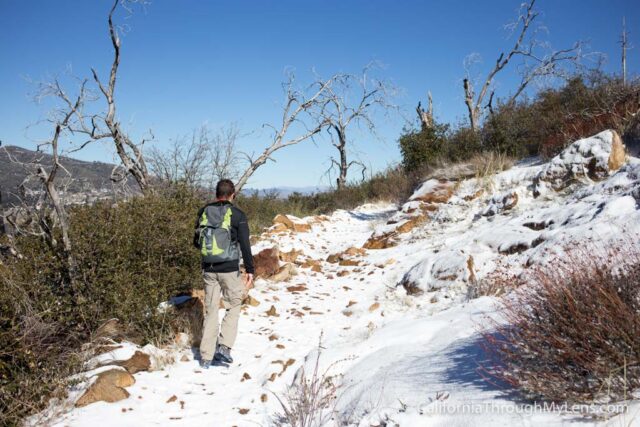 The trail continues through a series of long switchbacks that gradually lead up over the next mile and a half.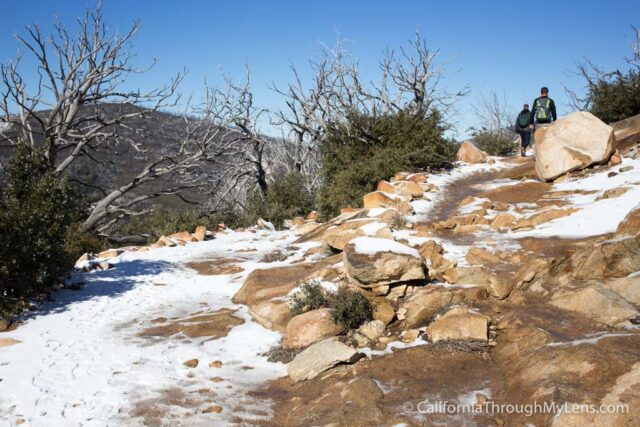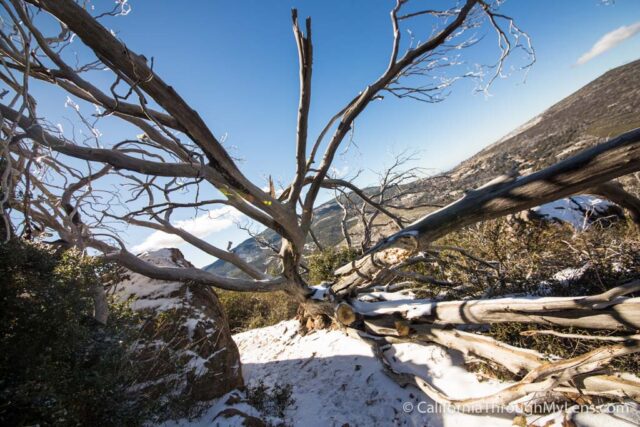 The trail is beautiful at every turn, with large fallen trees, unique plant life, and big rocks. Do not venture off-trail though, as you will be greeted by poodle brush, which is never fun to touch as it can cause rashes.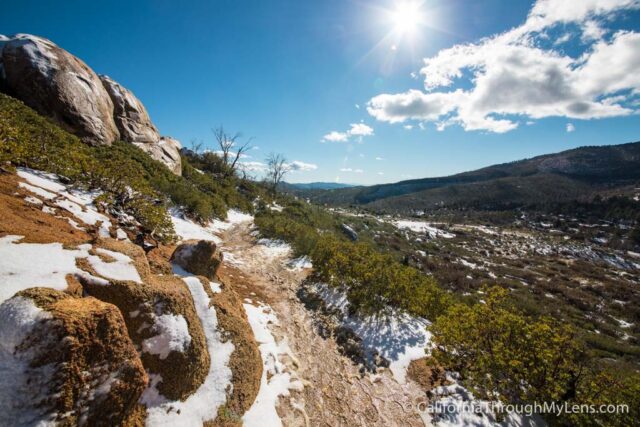 It is pretty much just these long switchbacks the entire way up, but as you go up, you will start getting better and better views of the surrounding landscape.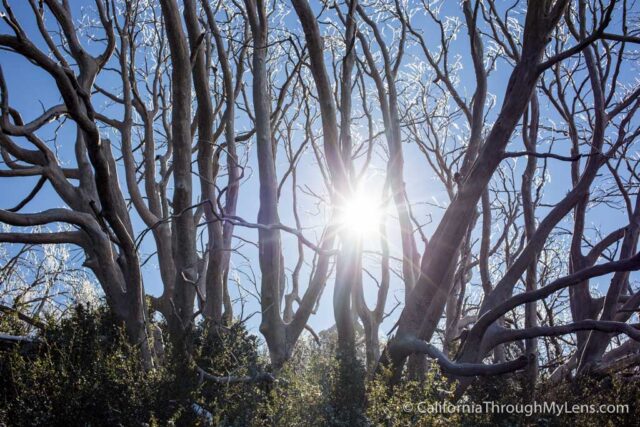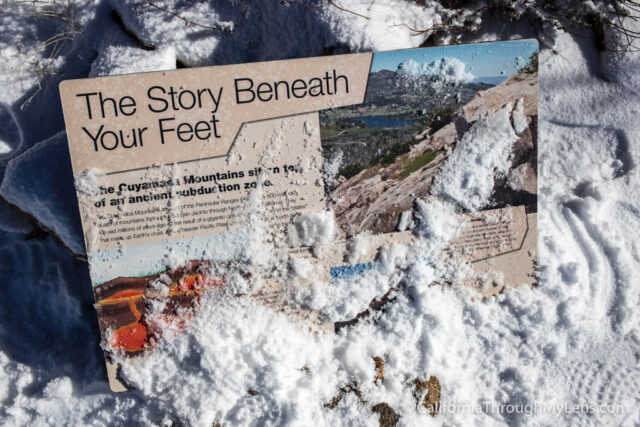 When you reach the last switchback, you will see the summit rocks rising out above the tree line, like in the below photo.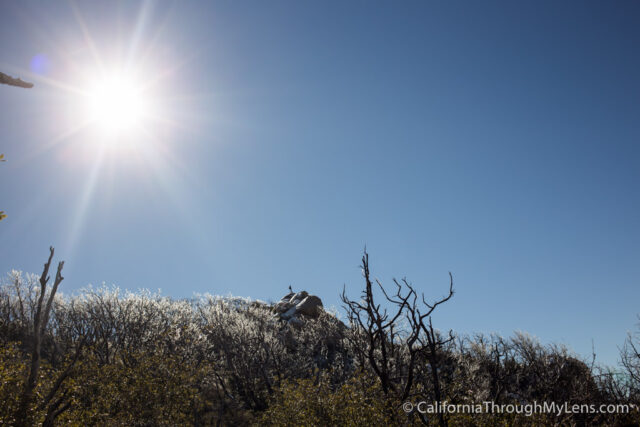 From here, the trail begins to move from dirt to roughly hewn granite steps that reminded me of something you would see on Moro Rock.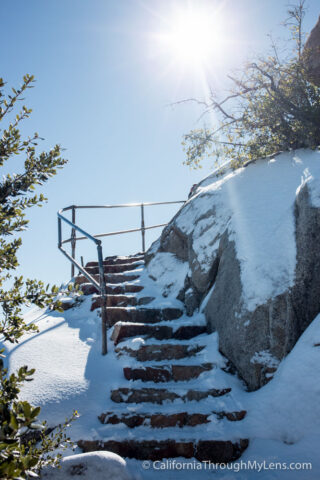 These steps have a steep drop off on the left-hand side, but luckily, there is a railing that will make you feel much more secure.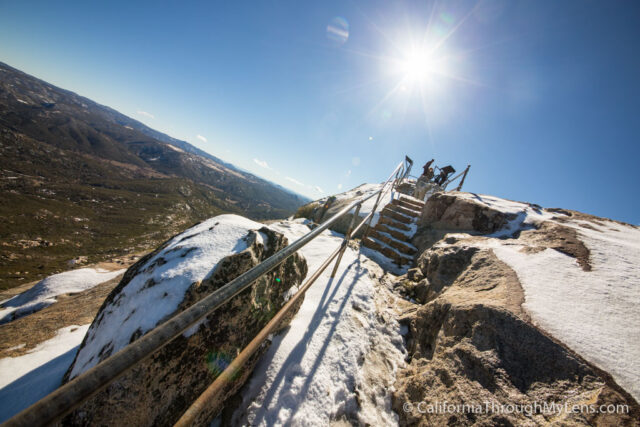 I would say there are probably about 50 steps to get you to the summit itself.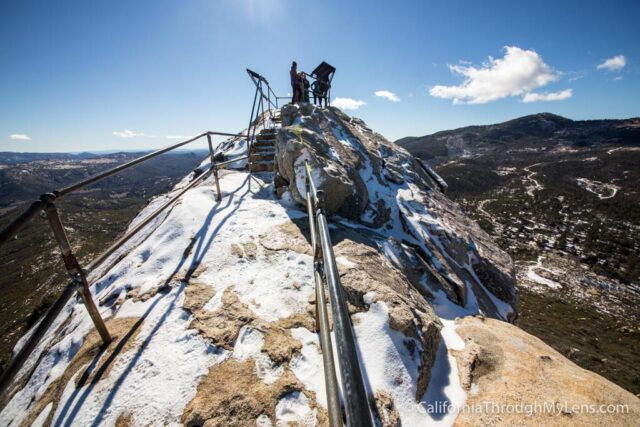 The summit is a small 8′ x 8′ square area of rock that is enclosed on three sides by railings.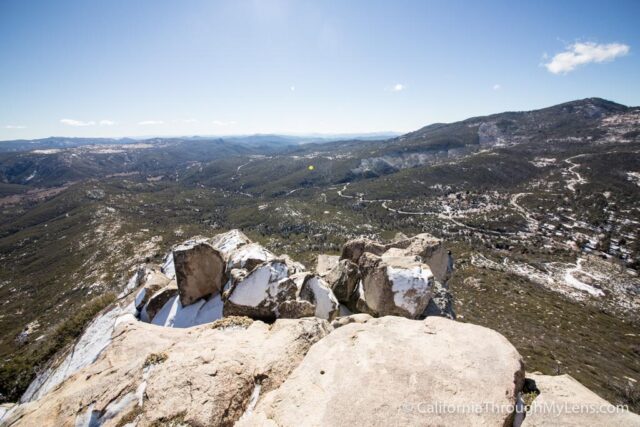 Each of the sides has a plaque that shows you what you are looking at for both mountain ranges and lake beds.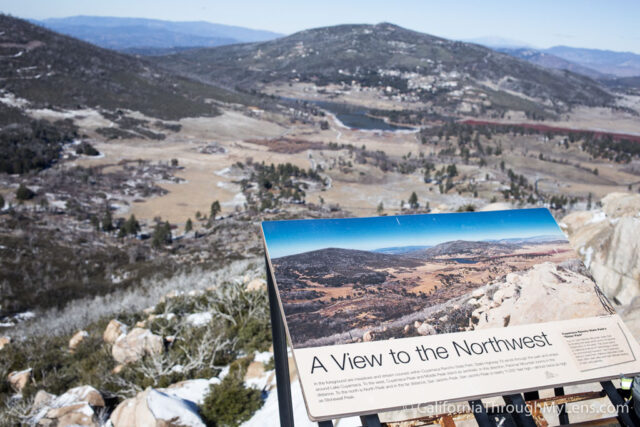 From the top, you could see down into Anza Borrego as well as out to the Salton Sea. It was a fantastic spot that I spent a good 20 minutes on top of.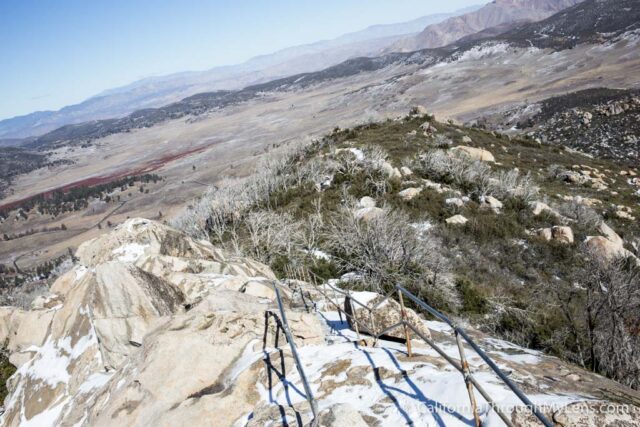 There are plenty of other rocks to explore along the path if you are into scrambling, but make sure to note your surroundings and be safe if you climb on any of these.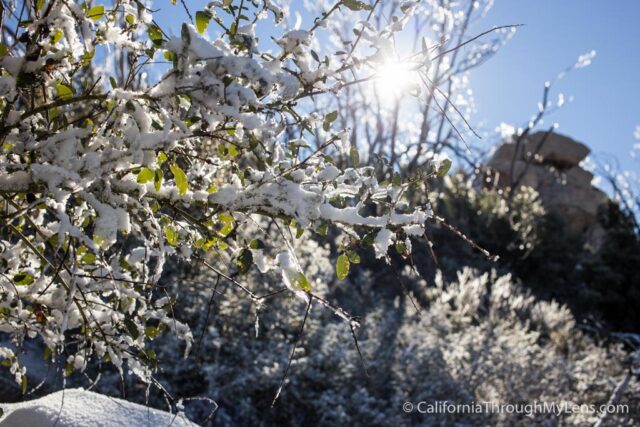 All in all, this is a fantastic hike in a lesser-known but excellent state park. I loved my time here, mainly because it allowed me to see some of the elusive Southern California snow as well. Let me know your thoughts in the comments and what other spots you like to explore in the area. Also, be sure to stop by the Julian Pie Company on the way back as you deserve to celebrate a good hike with a nice slice of pie.