Burger Lounge: Unique Burgers & Pesto Fries in South Lake Tahoe
If you are looking for a great place to eat in South Lake Tahoe, post-hike or outdoor activity, then I recommend stopping by the Burger Lounge. Located right on Highway 89, only about 8 miles south of Emerald Bay, this fun establishment that has become a go-to for hikers and campers in the area for years. With over 30 different options for hamburgers, there is surely something on the menu for everyone. Even my wife, who is a vegetarian, had five different ways she could eat her veggie burger. This, mixed with reasonable prices and a relaxed atmosphere, makes a fun spot for a meal. Here is all the information.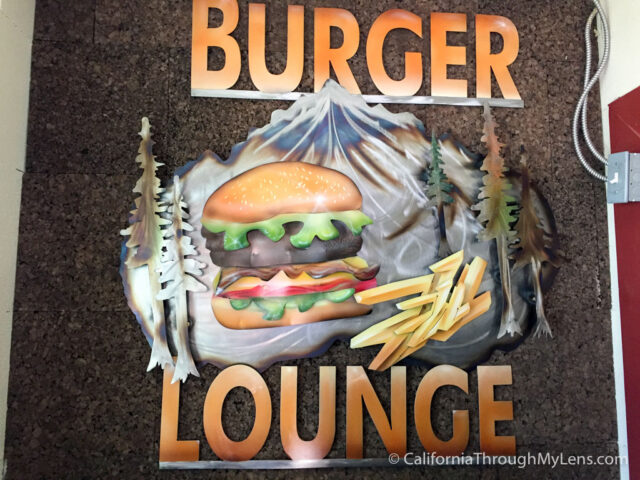 Details
Cost: $7-10

Hours: 11 AM – 7 PM, Closed Mon-Tues

Location: 717 Emerald Bay Rd, South Lake Tahoe, CA 96150

Information from 2017
After pulling off Highway 89 at the large beer sign, I was able to find parking easily in one of the many "side of the road" spots surrounding the restaurant.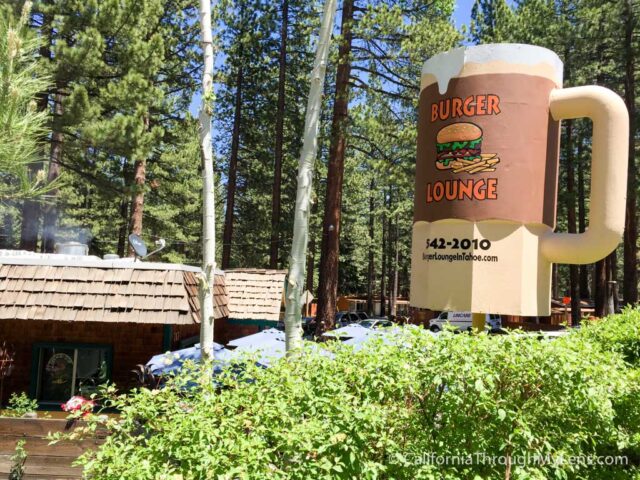 It was pretty packed around lunchtime with a 10-minute wait before ordering, but that gave me time to look over the menu, which was extensive.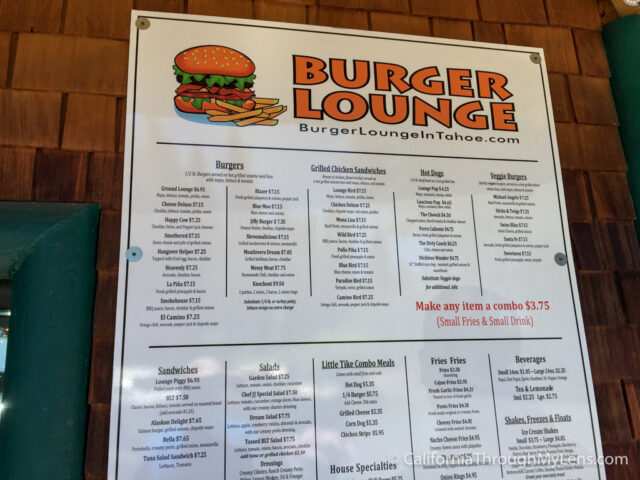 I ended up going with the El Camino Burger, which had Ortega chilis, avocado, pepper jack, and chipotle mayo. You can make any meal a combo, so I did that and upgraded to one of their more unique fry options, which was garlic fries.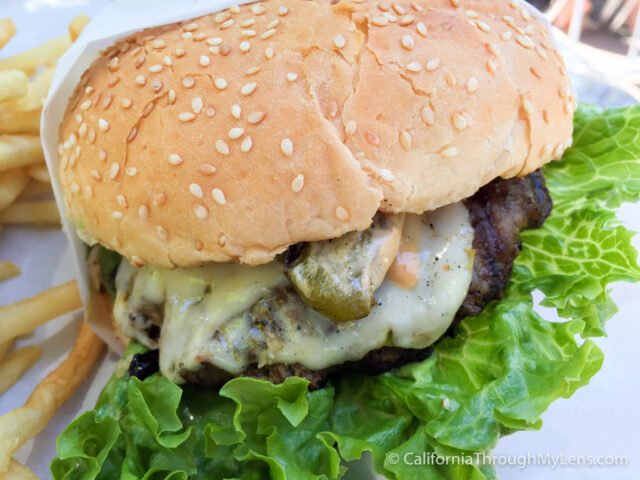 The burger was big and juicy, with a lot of great flavors. I didn't love the chipotle mayo, but it didn't take away from how good the burger was. I especially liked the way the Ortega chilis and avocado tasted with it. I was also happy with my fries, which had been mixed with a generous portion of fresh garlic and were really tasty.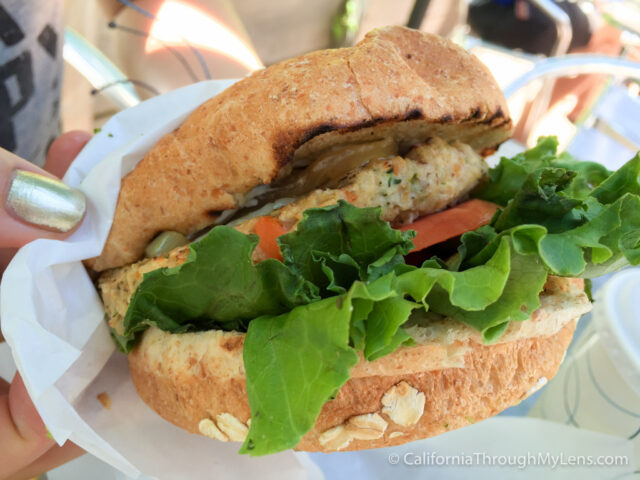 My wife went with the Michael-Angelo, which was a veggie patty served with basil pesto, mozzarella, and grilled onions on a grilled wheat bun. She opted for the pesto fries to go with it. She was happy with the burger and said it was above average for a veggie burger, and I kept stealing her pesto fries as they were delicious.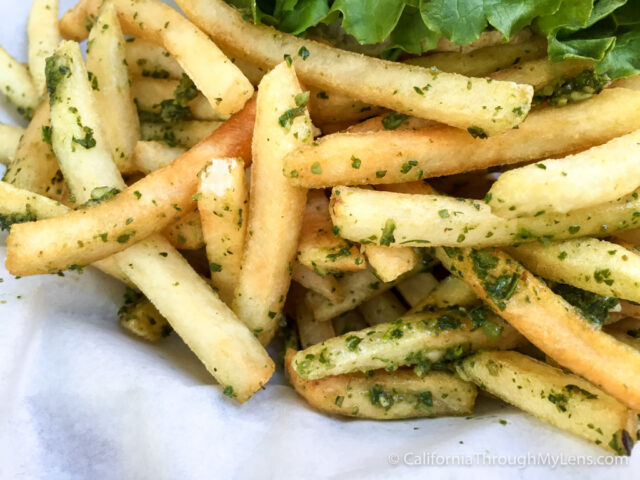 All in all, this is an excellent spot for a big lunch after a day of exploring one of the many different adventures you can have in South Lake Tahoe. I highly recommend it as it has a reasonable price, good atmosphere, and great taste, the trifecta for any restaurant. Let me know in the comments if you have any other suggestions for post-hike meals in South Lake Tahoe.