Albany Bulb: Former landfill now full of art in the San Francisco Bay
The Albany Bulb is one of those places that is both awesome and weird at the same time. It reminds me of a place like Glass Beach, where the way that humans have messed with nature has actually created a pretty unique spot. Albany Bulb is a tiny peninsula on the San Francisco Bay in the city of Albany that was a construction dumping ground throughout the 1900s. Because of that, the place has concrete and rebar all over it that local artists have transformed into both fun sculptures and just graffiti-laden decay. I liked exploring it though, as you never knew what you would find around each corner. Here is all the info so you can check it out yourself.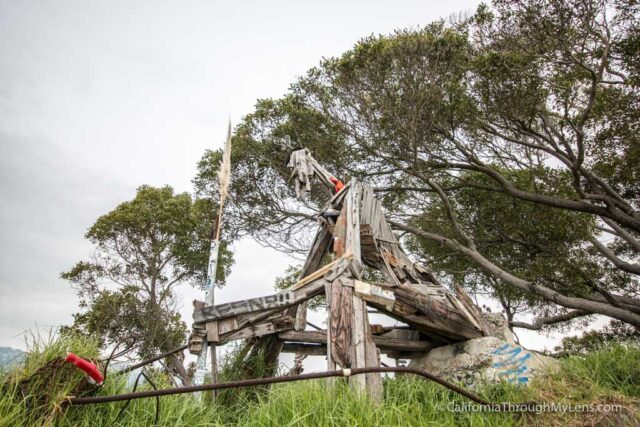 Details
~2 miles round trip
Flat with some small hills
Dog-friendly, but lots of things you wouldn't want them to step on
Location: 1 Buchanan St, Albany, CA 94706
This information is from my visit in 2017
Video
Here is a video I made while I was there.
Getting There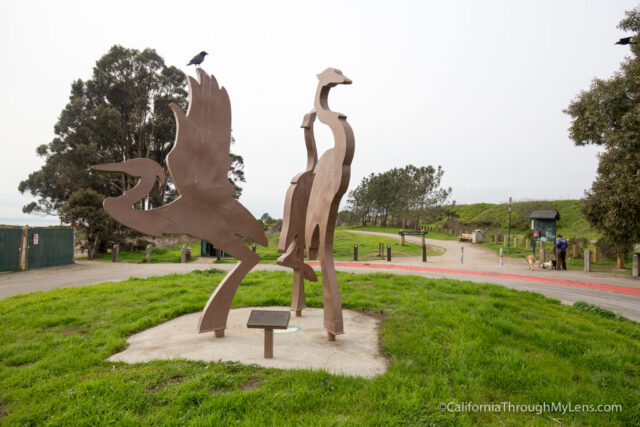 Heading north on Highway 580, you will get off on Buchanan St. After a half mile there is a small parking lot at the end. Do note that it can fill up early during the weekends.
The Albany Bulb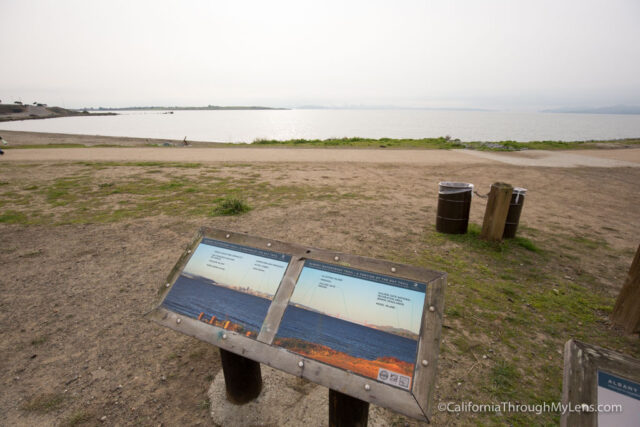 After finding a spot to park, I recommend heading out on the dirt path to the left along the peninsula.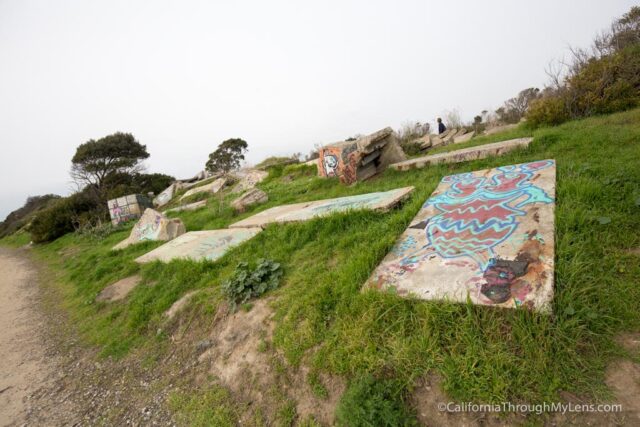 This way is less exciting with less art, so it gets more interesting as you continue the hike.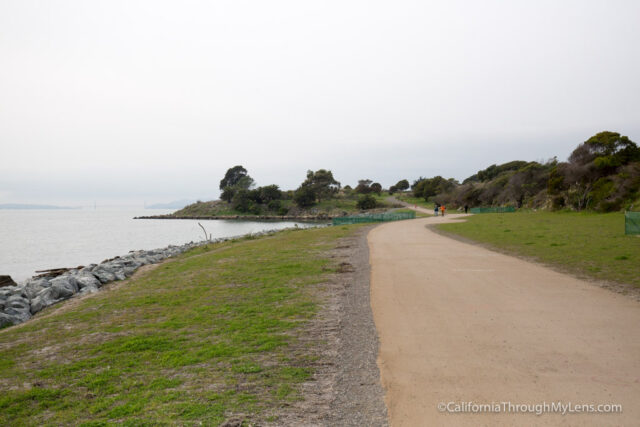 The path almost immediately goes past lots of pieces of concrete and rebar, make sure to watch your step as you explore since it is very easy to miss some rebar sticking up and that would not be good.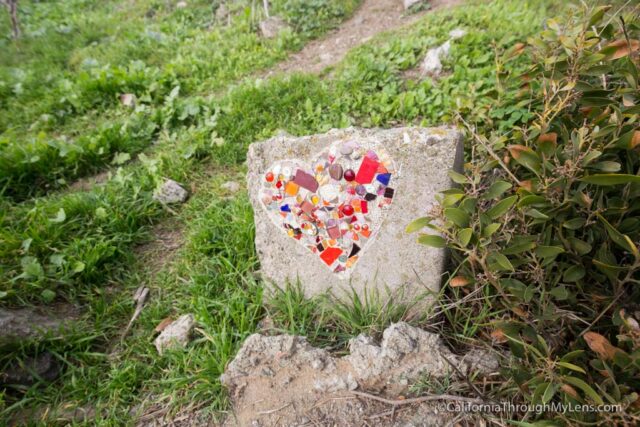 There is a lot of graffiti in this section, but there are also a few scattered pieces of art, such as the above heart made out of glass.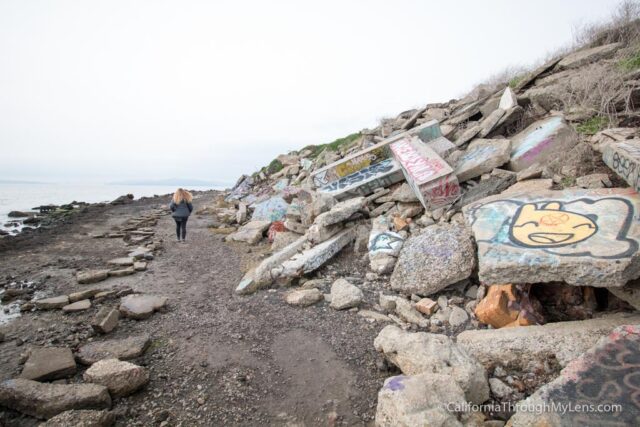 Heading around the bulb, you will get views of the San Francisco skyline and even eventually the Golden Gate Bridge itself.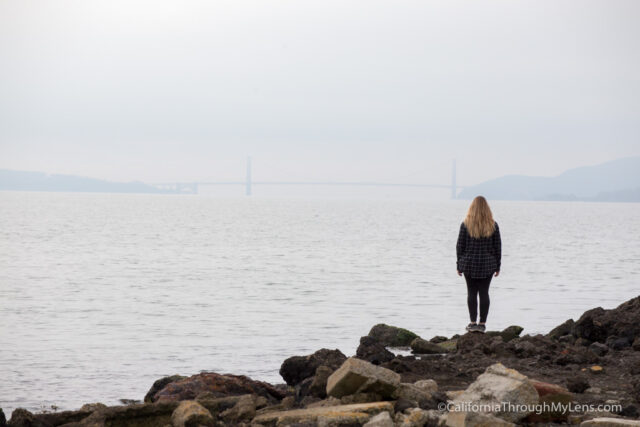 This section is along the water, and it is nearly all dirt, concrete, and rocks.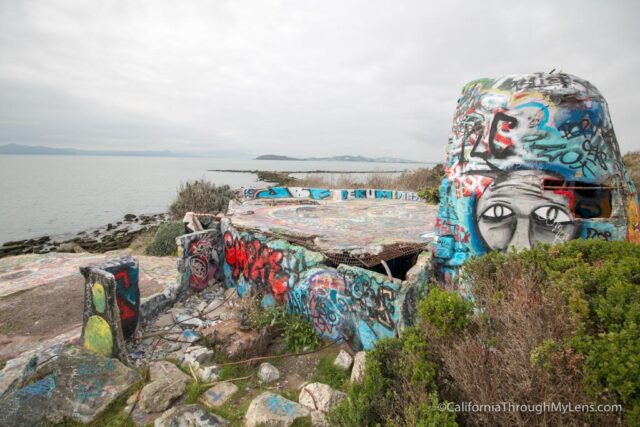 On the southwest corner, you will see a concrete one-room structure known as Mad Mark's Castle. You can stick your head in if you want it, but it is pretty dirty and covered in graffiti. I wouldn't go on the roof either as it seems unsafe.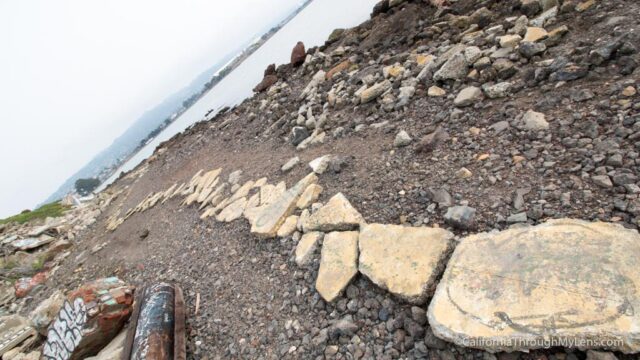 There is a small single track that will lead you around the top of the bulb to the other side where the most impressive art is.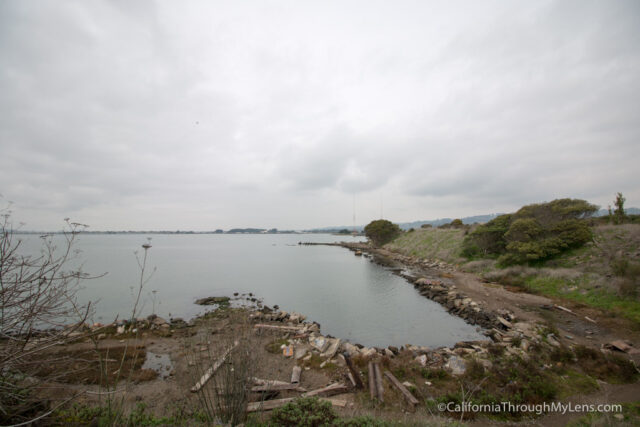 I would head down to the beach from here as that is where the sculptures are.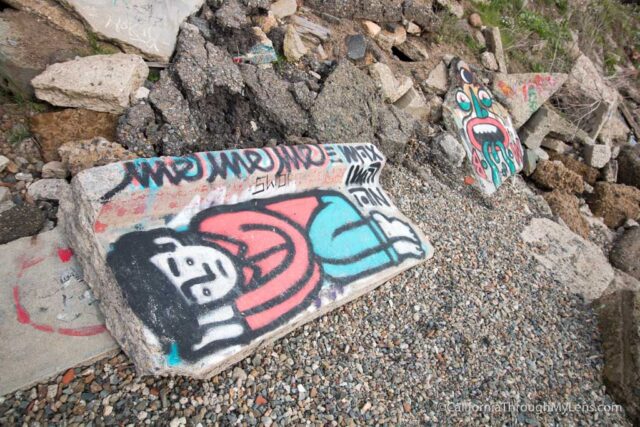 After you go around the bend on the beach and into the northeast part of the park, you will see all of the sculptures, the first of which is a man riding a wooden dragon. These are awesome, and there is a lot to see.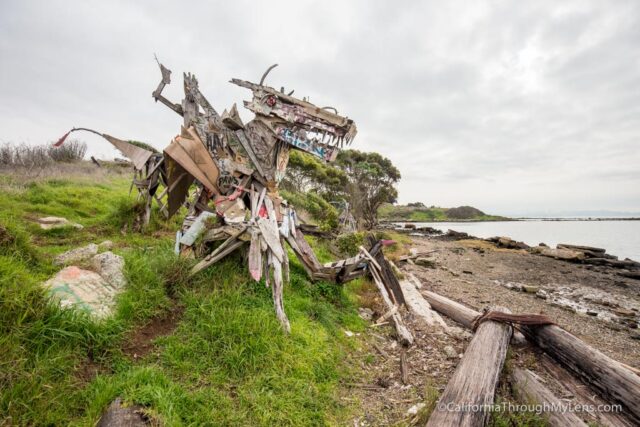 The walkway here is lined with a half dozen of these "people" with the most impressive being the women raising her hands at the end.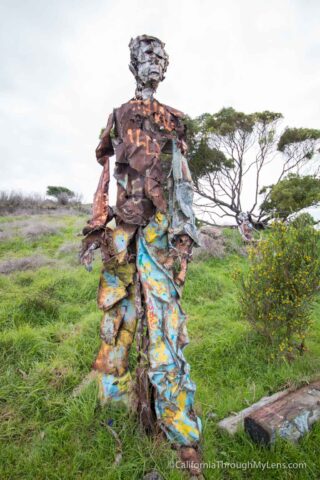 Take some time to explore them, but make sure not to mess with them.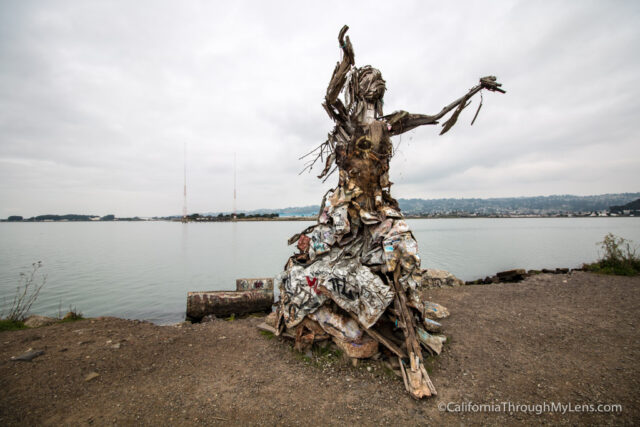 After coming around the corner, you will see a few more small installations, including a painted bench in the middle of a muddy beach.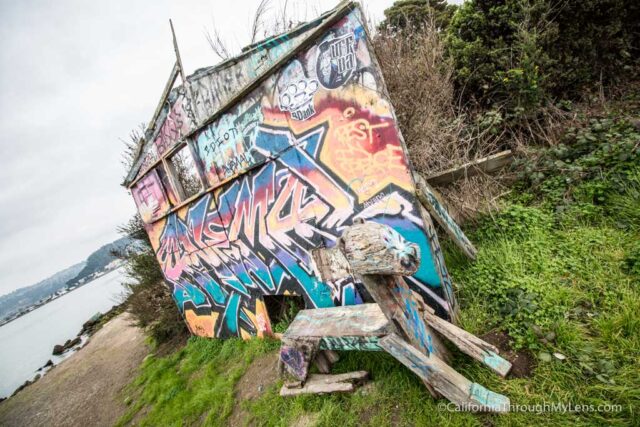 From here, you will be walking away from the art on your way back to where you started. There is a decent sized hill you will have to climb to get back up to the dirt road that takes you back.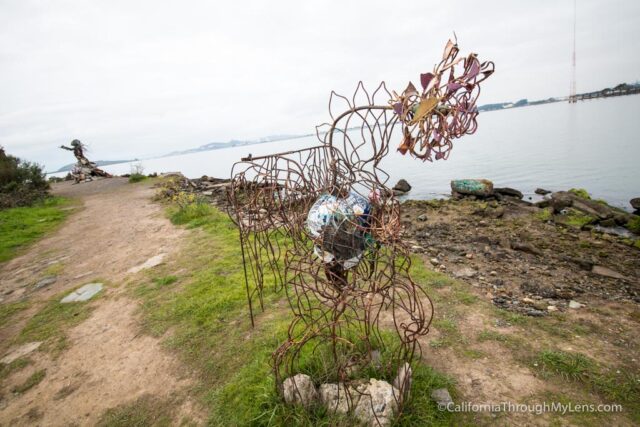 I am not a fan of people doing this kind of stuff on regular trails, as it is incredibly disrespectful. Still, in a place like this, which was a trash dumping ground for a half century, it is interesting to see this type of art reclaiming the area.
I am not sure how long these pieces will be here, and I heard there was a lot more back in the day, but be sure to visit the area if you are into urban explorations like this and let me know what you think in the comments.