The Eleven Best Redwood Groves in California
The giant redwoods of California are one of the biggest draws for people who visit the state. It's easy to see why, as they are awe-inspiring every time you see them. The best way to experience these giants is to get out on a trail and explore a grove, and while there are hundreds around the state, here are my eleven favorite groves in California. Be sure to leave yours in the comments.
Redwood Grove Trail in Big Basin State Park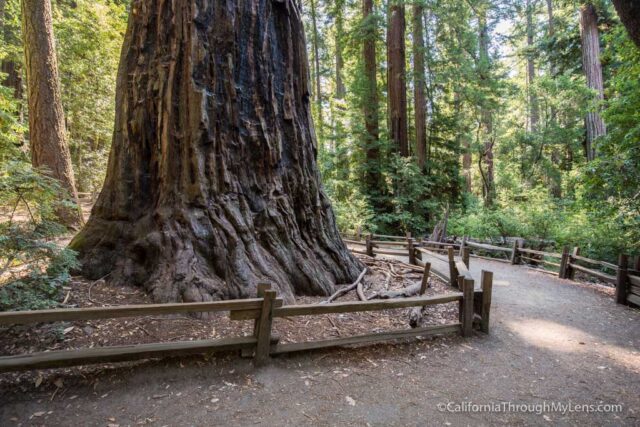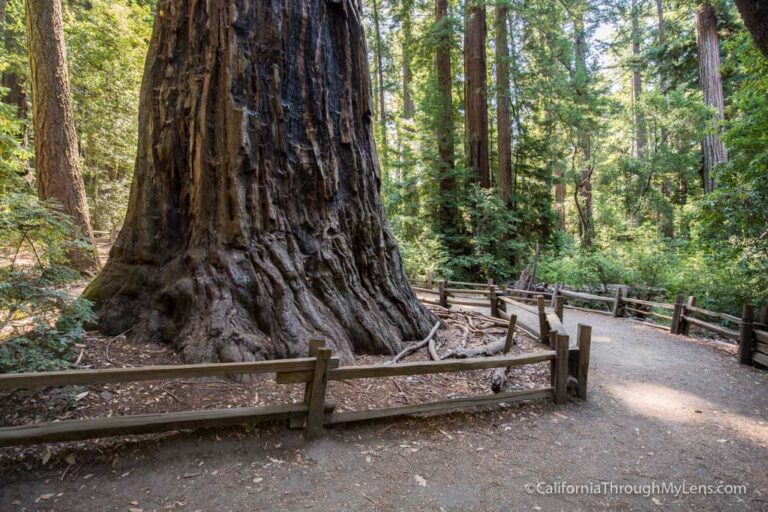 Located in the hills above Santa Cruz, Big Basin is an excellent short trail that takes you to see some massive coastal redwoods. The highlights here are the Mother of the Forest, which is almost 300 feet tall and the Father of the Forest, which is nearly 2,000 years old.
Redwood Grove Trail in Henry Cowell State Park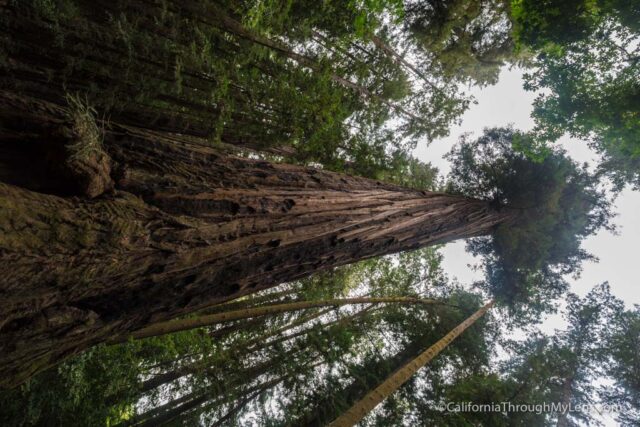 Only a short distance from Big Basin, Henry Cowell State Park is another fantastic place to see redwoods. This grove was protected at a time when 96% of the surrounding land had been clear cut. It is one of the only old forests left in the area, and it has a lot of big trees. The highlights are the Fremont Tree, which has a large hole in the bottom and the Giant Tree.
General Grant Grove in King's Canyon National Park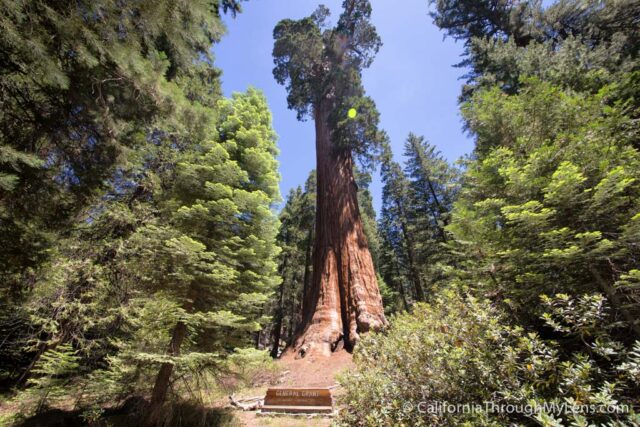 General Grant Grove in Kings Canyon is easily one of the most impressive groves on this list. General Grant itself is the second largest tree in the world, and it is incredible to see up close. It is also the Nation's Christmas Tree, which makes it fun to see during Christmas time. The grove has a downed tree you can climb through as well and a bunch of other impressive trees to see as you explore.
General Sherman Grove in Sequoia National Park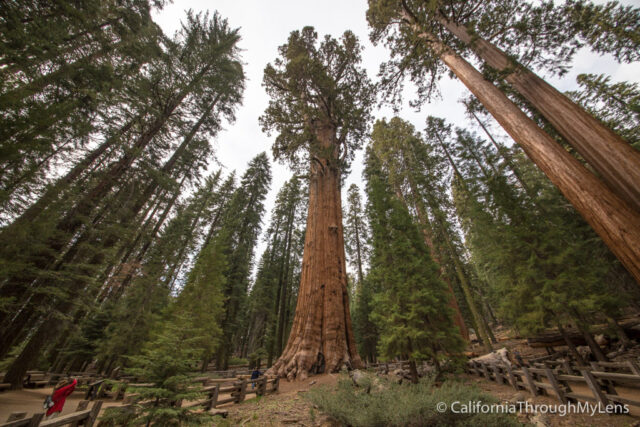 Located only 20 minutes from General Grant sits General Sherman, which is the largest tree in the world. It is located at the end of a longer trail than most, but it is worth it to see the massive tree up close. There is also another grove you can hike to from the bottom of the trail if you want to extend the journey and see more big trees.
Mariposa Grove in Yosemite National Park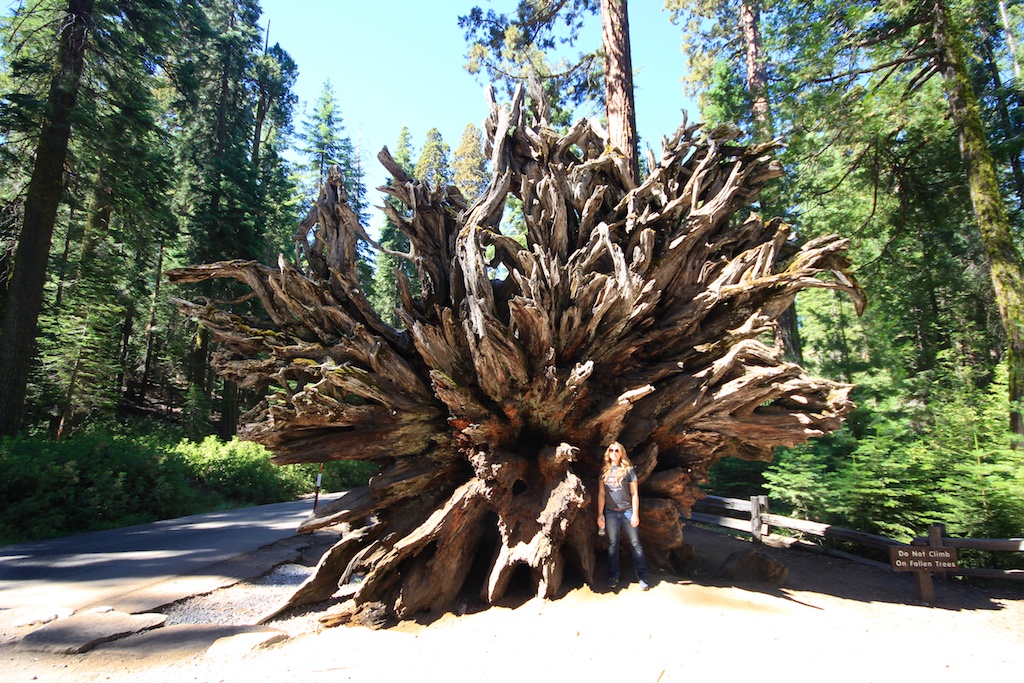 Yosemite National Park's entry into this list is the impressive Mariposa Grove, right at the southern entrance to the park. This trail is full of massive trees with lots of downed trees, a few that you can walk through, and the impressive Grizzly Giant itself. Grizzly Giant is the biggest in the grove and is over 2,000 years old. This grove can be incredibly busy when it is open though, as are most attractions in Yosemite.
Tuolumne Grove in Yosemite National Park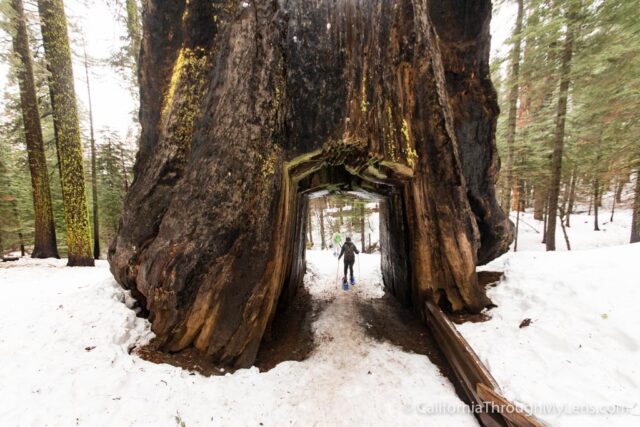 While not as overall impressive as Mariposa Grove, Tuolumne Grove is one of my favorite groves in Yosemite because it is much less crowded and is a great one to snowshoe to during the winter.  There are a lot of big trees here, and it even has a tree that you can walk through, which is fun for pictures.
Lady Bird Johnson Grove in Redwoods National Park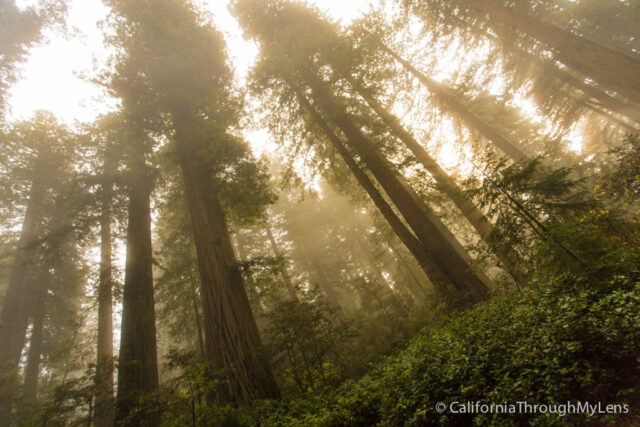 As one of the most famous coastal redwood groves, Lady Bird Johnson Grove in Redwoods National Park is impressive. Named after the first lady, this grove is one of the northernmost on this list. I love the way the coastal fog moves in and out of these trees as it creates an air of mystery and a great photo opportunity.
Founders Grove in Avenue of the Giants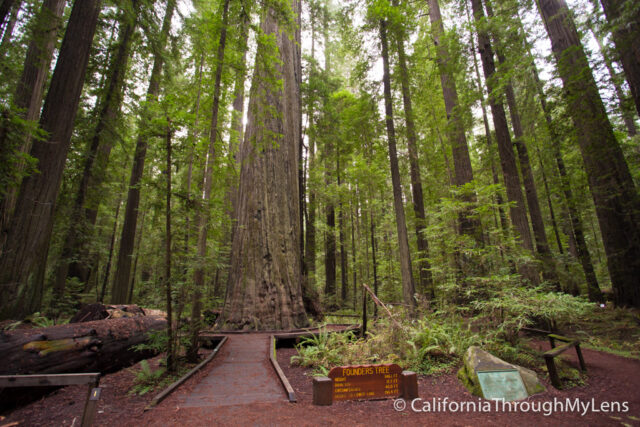 Founder's Grove is a personal favorite of mine and one of the least popular on this list. Located at the end of the Avenue of the Giants, Founder's Grove has dozens of moss-covered giants all around the short trail. This grove is so beautiful with of all the green and browns, and with the small growths that weave in and out of the trees. There is a collection of downed, hollow, and giant trees here as well.
Armstrong Redwoods – Pioneer Trail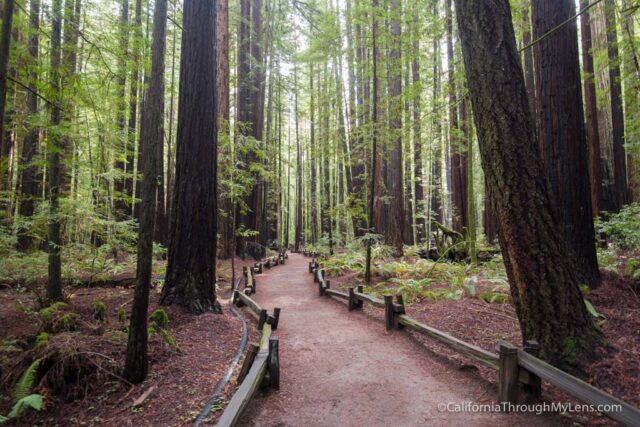 Located in Sonoma County, only about 45 minutes from Muir Woods, the Armstrong Redwoods are a great place to explore with only a fraction of the crowds. The two miles of trails here weave in and out of the forest and past three large trees. The Colonel Armstrong Tree is the largest in the grove, and it is impressive. Don't forget to visit the Redwood Theater when you are there as well.
Big Sur State Park – Pfeiffer Falls Trail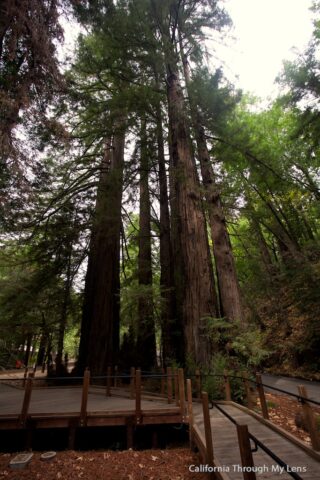 If you have spent time driving the famous Pacific Coast Highway, then you have no doubt marveled at the massive coastal views along Big Sur. While McWay Waterfall and Bixby Bridge are two of the most popular spots, you can also see some coastal redwoods by visiting Big Sur State Park as well. There are a few trails here, and the largest tree is the Colonial Tree.
Tall Trees Grove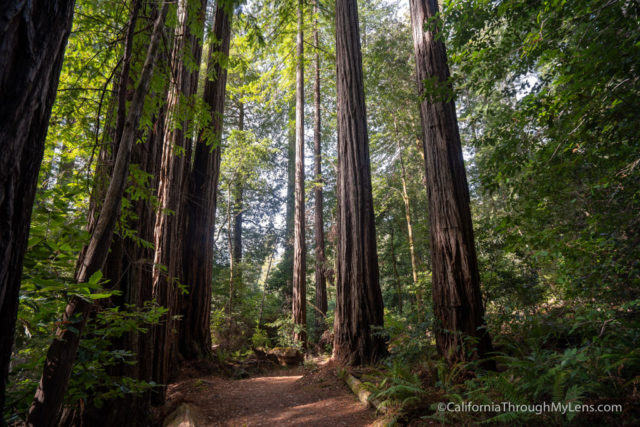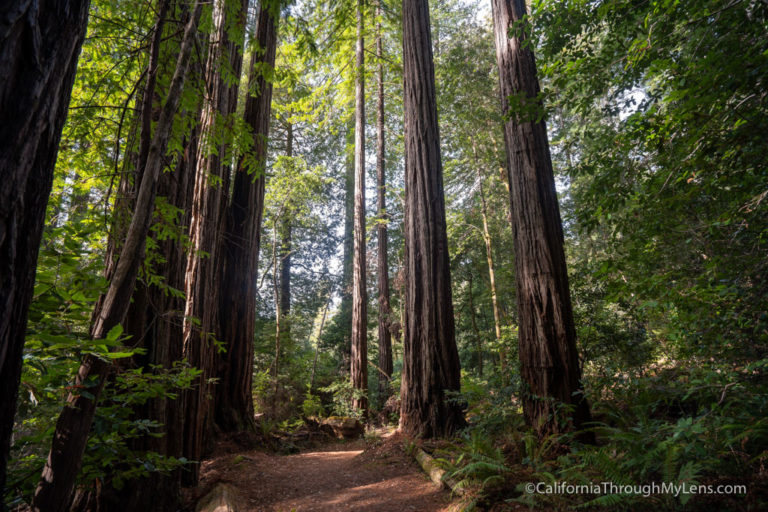 Located down a locked dirt road (must get a combination from the visitor center), this trail is easily one of my favorite hikes in Northern California. It is one of the longest hikes on this list at around 4 miles but you will be blown away by the stunning redwood groves you see here.
Honorable Mention 1: Yorba Linda Redwood Trail at Carbon Canyon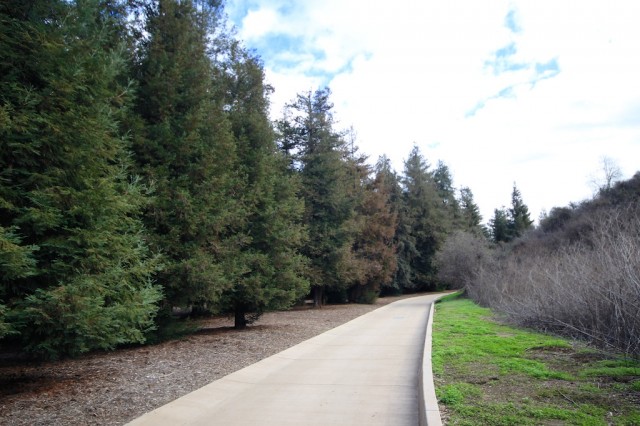 This trail shouldn't replace any of the others on this list, but it is fun for all the Southern California people who don't want to drive to one of the infinitely better spots above. This small grove of coastal redwoods was planted only a few decades ago, but there are over 100 trees in the forest. You can hike to it from the parking area for the regional park, and it is fun to be able to see redwoods, even small ones, so close to home.
Honorable Mention 2: Leggett Drive-Thru Tree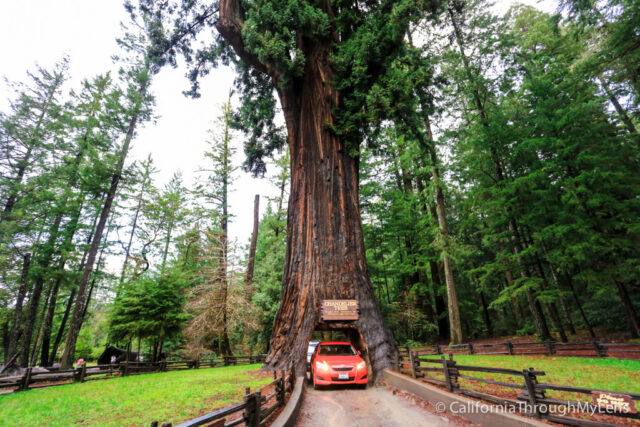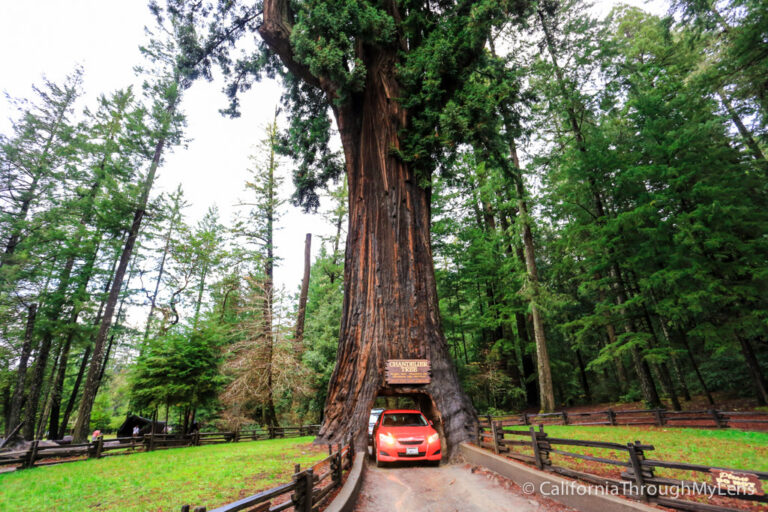 This isn't a grove as much as it is an attraction that many redwood seekers want to check off their list. The drive-thru tree in Leggett is one of the most popular places for road trip photos in California, and it is a fun spot to check out at least once.
Now it's your turn, what's your favorite spot to see redwoods in California? Be sure to leave it in the comments.