Right after entering Yosemite from its South entrance you are presented with two roads. One takes you 35 miles into the valley and to the home of all of the beautiful pictures you have seen of Yosemite, and the other takes you 4 miles down a small road to a grove of Redwoods. If you haven't done it I would suggest taking the later road first, it will reward you with these magnificent trees.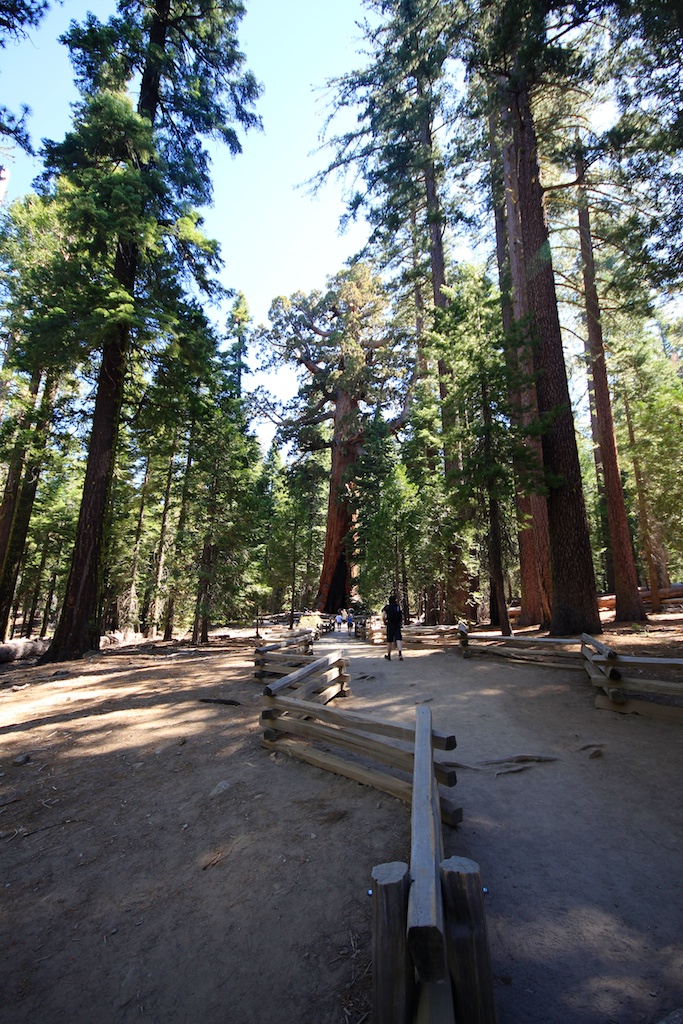 When you arrive in this parking lot you are greeted with some of the largest trees you have probably ever seen and a short walk will take you to one you can walk through and one that has a circumference of over 90 feet called the Grizzly Giant. The mariposa Groves of Yosemite National Park are not to be missed.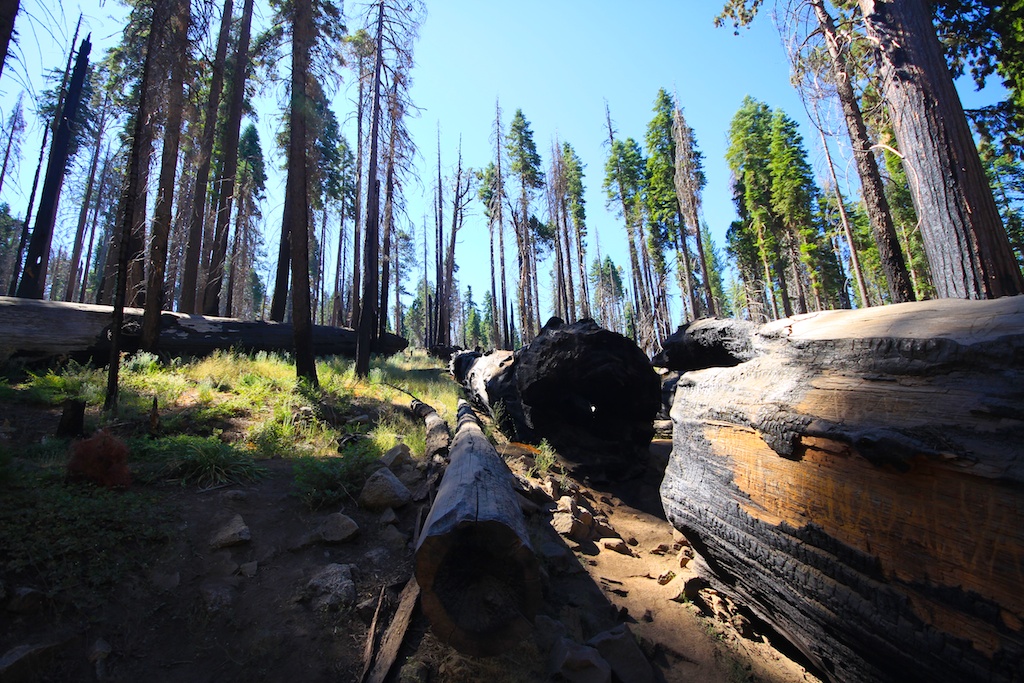 Once you park in the lot and start the trail it meanders along for a little while through forrest, downed trees and some small brooks before introducing you to your first massive tree.
To say these trees are big is an understatement, look at the picture of Amie next to the root of one below.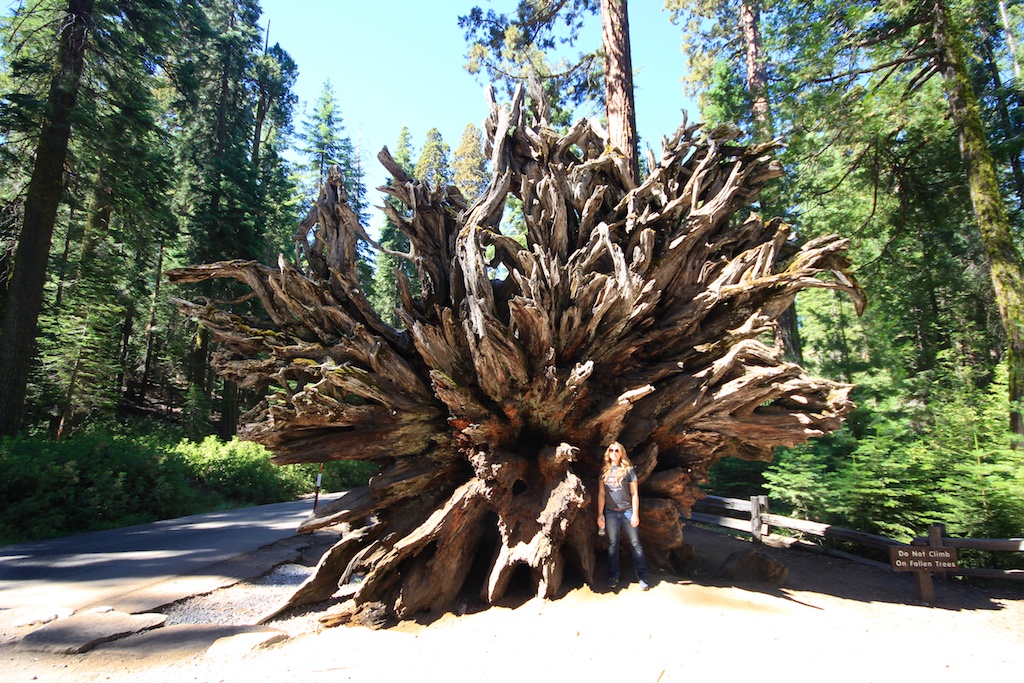 For the next 3/4ths of a mile you will literally be surrounded by these trees, over 500 of the them according to the park website. It is hard not to marvel at their size, especially if you have never seen them before.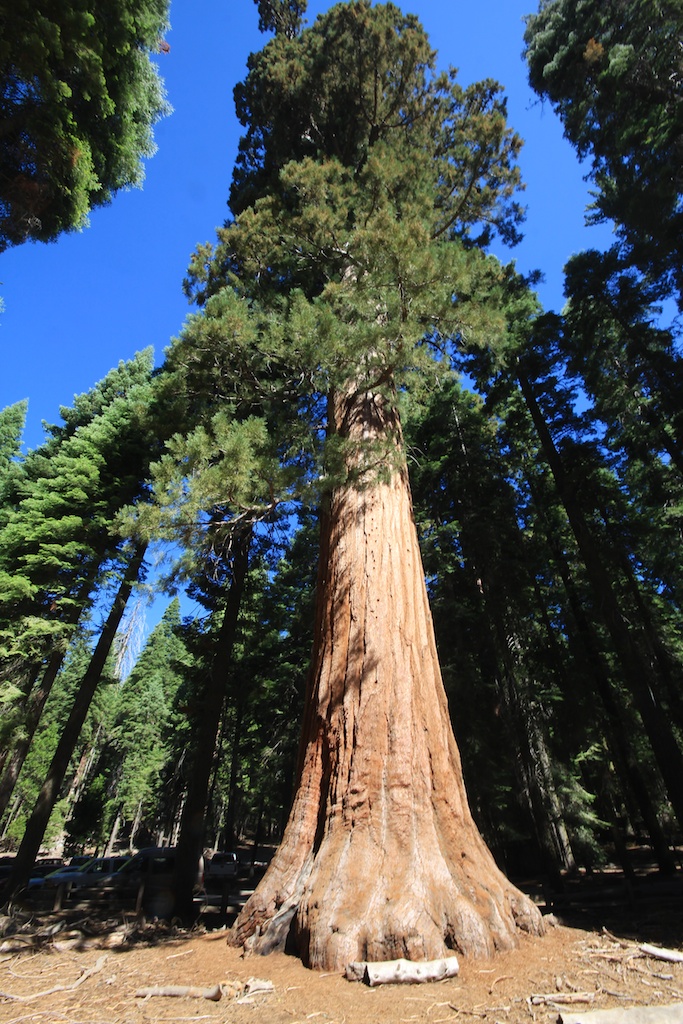 Halfway to the Grizzly Giant you will reach the The Bachlor and Three Graces. These trees are fun because the large one stands out in front with the three littler ones really close to each other behind.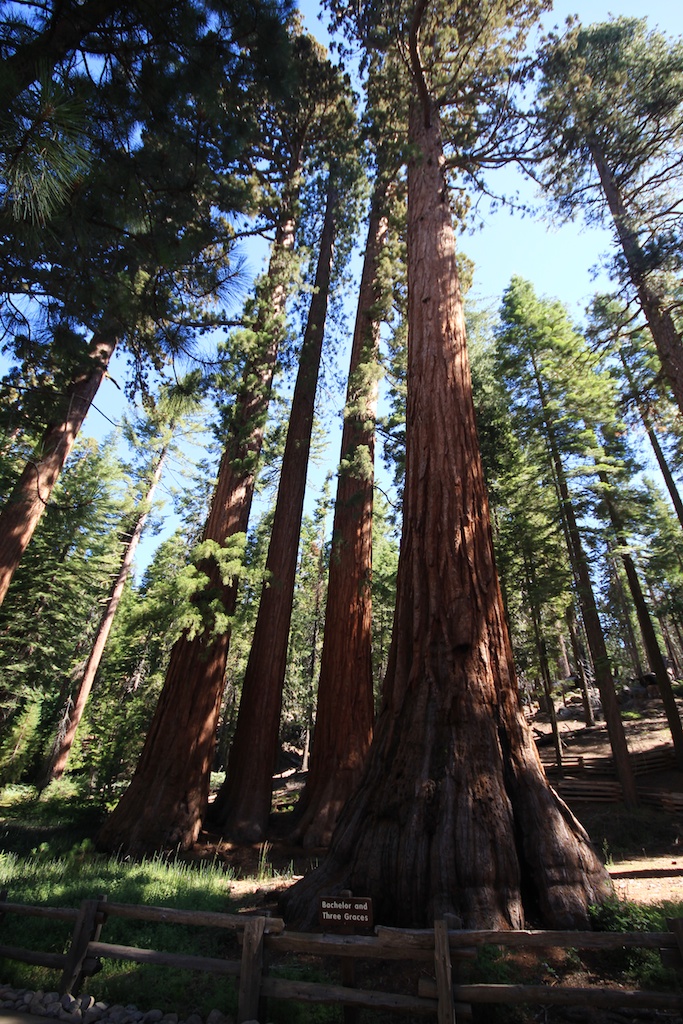 After a couple of switchbacks and about 100 yards you will approach the main reason for this walk, The Grizzly Giant. This massive tree has a circumference of over 96 feet and is the 25th largest Sequoia in existence today. It is pretty staggering to look at this tree and realize that at one point it was actually a seed. Make sure you have a wide angle lens if you want to fully capture it without a panorama.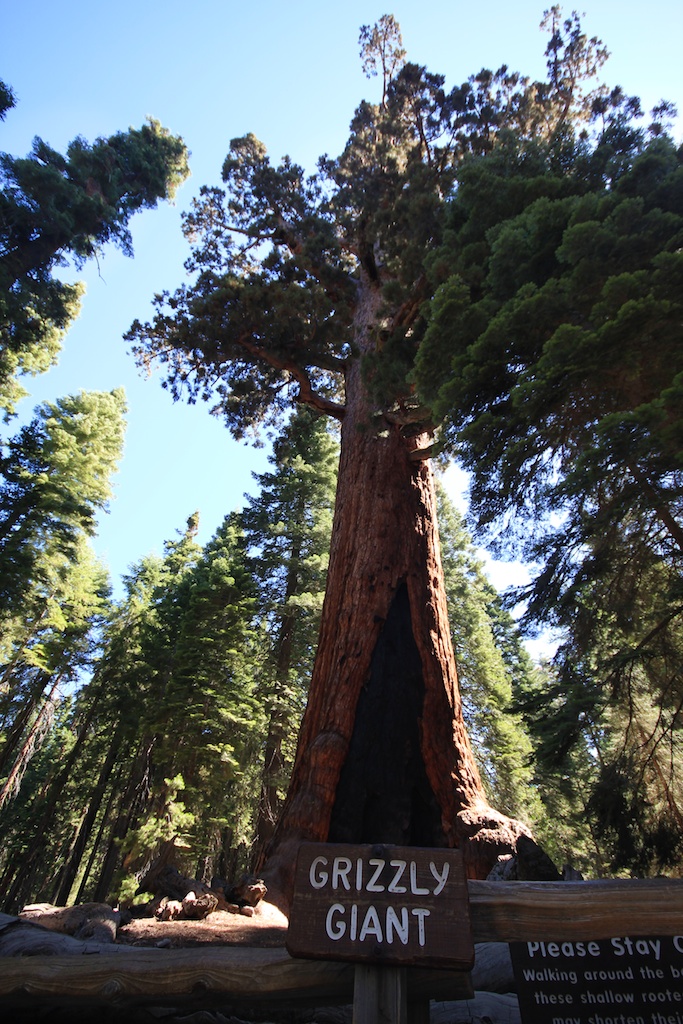 Lastly, about 50 feet from the Grizzly Giant is the California Tunnel Tree. I am sure you have probably seen this tree before, it has a full rectangle cut out of it that allows people to walk through. In the plaque near the tree it states that the hole was originally cut for horse drawn buggies to ride through.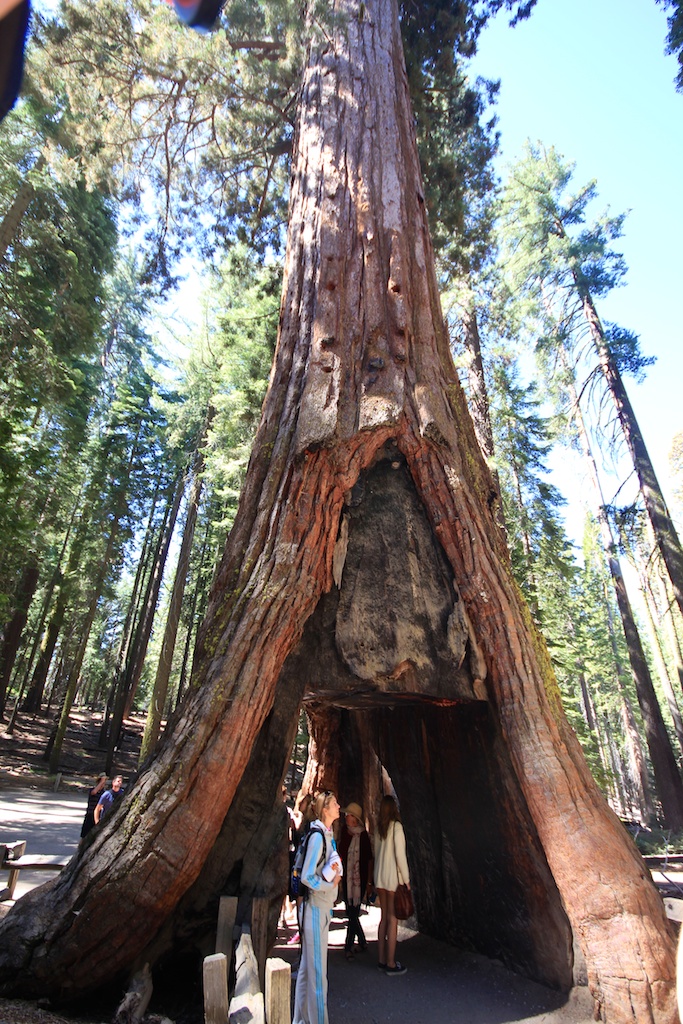 It is fun to be able to walk through a tree like this and it is big enough for at least 5 people to walk through at the same time. Here is the view looking up.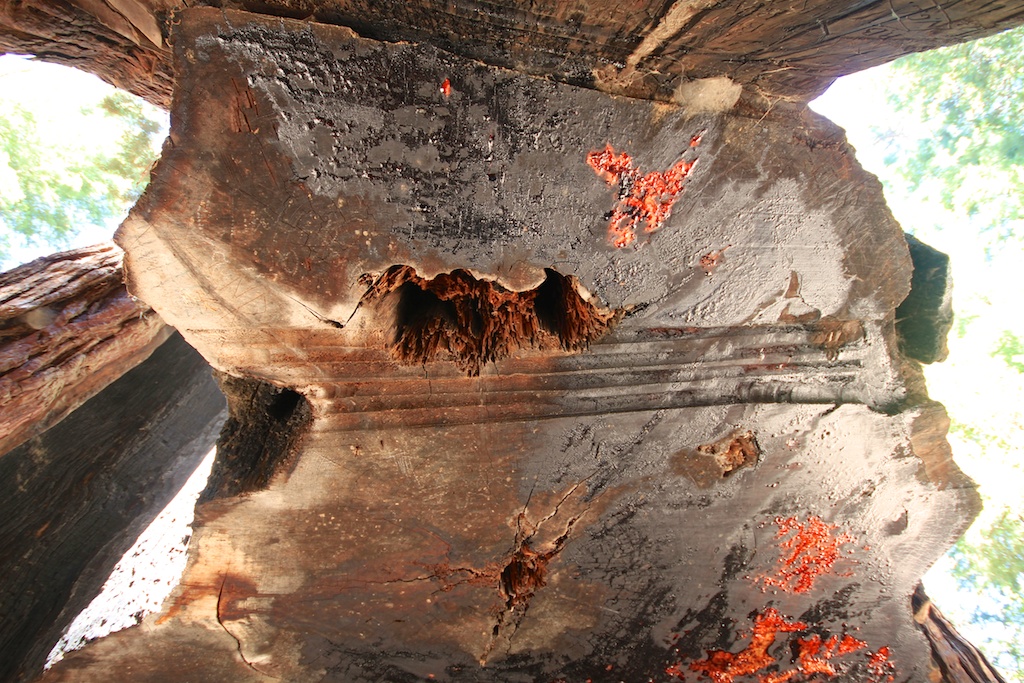 Make sure if you are visiting the Maraposa Grove during the summer months (road to it is open from May to November most years) that you get there early as the parking lot is small and fills up fast. Let me know if you have been there and enjoyed it as much as me in the comments and obviously plan to spend a good amount of time in Yosemite, it is worth it.
Photo Gallery
Get Directions