Ruddell's Smokehouse: Smoked Fish Tacos
In the small city of Cayucos, north of Morro Bay, is one of my favorite cookie places, Brown Butter Cookie Company and one of the most unique fish taco places, Ruddell's Smokehouse. It is a great place to get dinner and dessert all without moving parking spaces, here is all the information.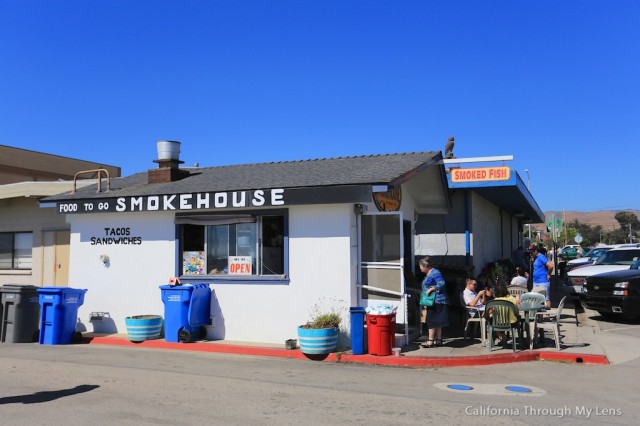 Details
$6 – $8 per taco
Free street parking
Hours: 11 AM – 6 PM
Location: 101 D St, Cayucos, CA 93430
Information from 2017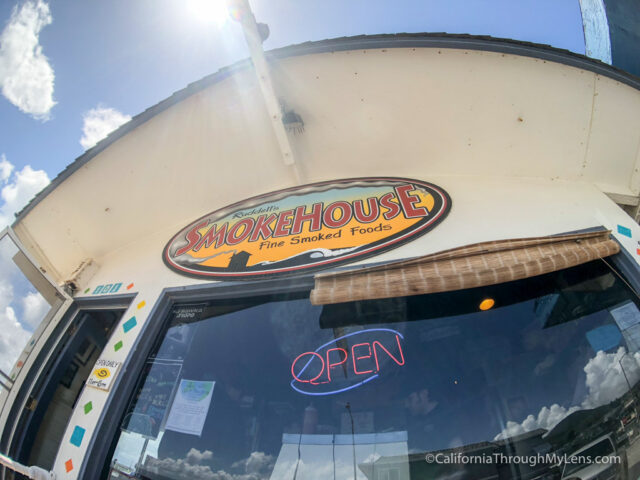 The restaurant is tiny, with only enough room for a few people inside at a time. That is fine since you just walk in to order and then walk out to claim a spot at the tables. The tacos are 6 dollars each (as of 2017), and they are more like burritos than tacos, I only needed one to fill myself up, especially with cookies in my future.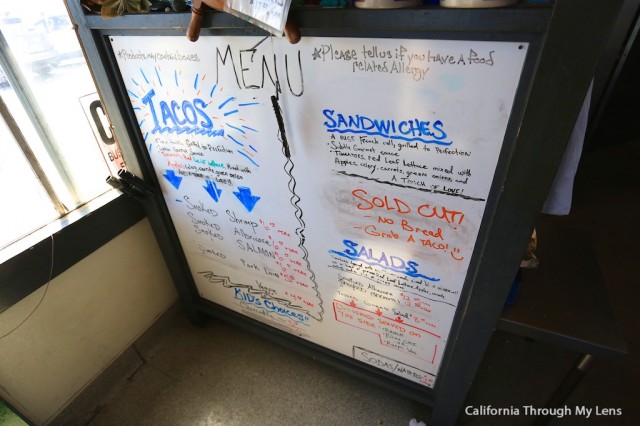 The Food
The three taco options are albacore, shrimp, and salmon, and they come in a fried soft tortilla with apple, celery, and lettuce.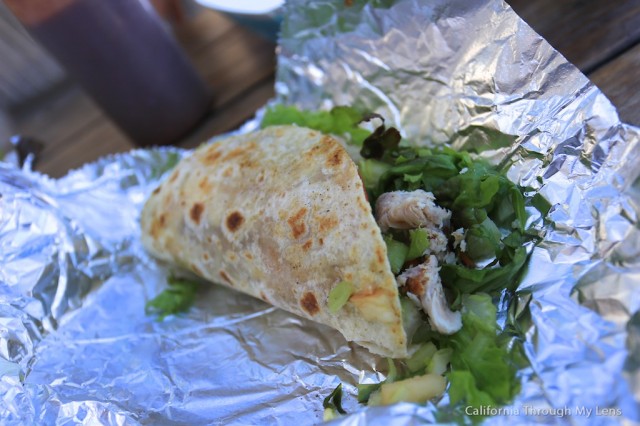 All of the fish is smoked and has a great smokey flavor, which works well with the add-ons mentioned above. The highlight for me was the pepper sauce that they had to garnish your taco with. This sauce has a mind-blowing flavor, and I smoothed my taco in it. Honestly, I could drink the sauce if that was an option.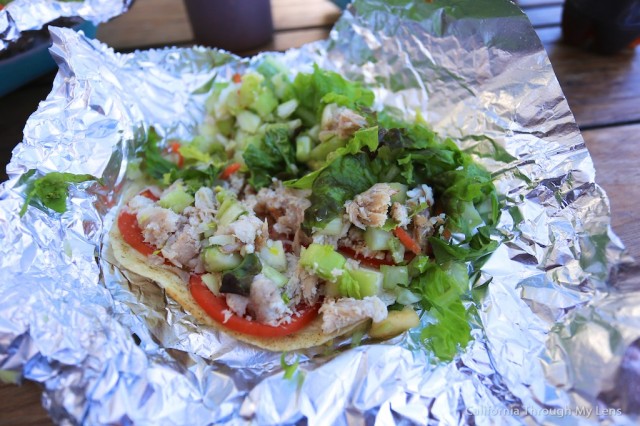 As for the tacos, the shrimp was my favorite of two I tried. It had a great flavor and was more interesting than the albacore, which had a tuna fish consistency to me. I am not saying that is bad; I just prefer the shrimp. Both of the meats are generously smoked to have a rich flavor that is not overpowering.
Location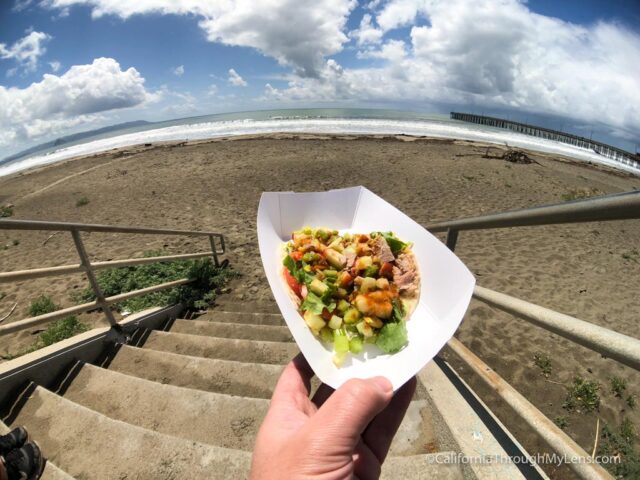 The location adds to the greatness of this place as it is right across the street from the beach and the pier. You can sit at one of the tables outside and see Morro Rock while eating. It is hard to find a better place to eat a taco and hard to find a taco prepared like this on the central coast.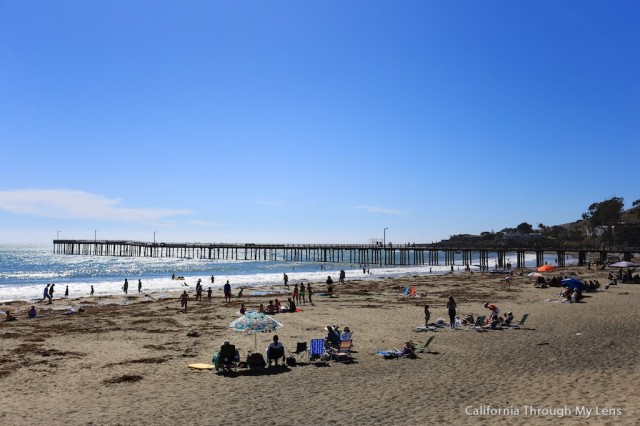 All in all, you really should stop here on your PCH road trip as you need to try the brown butter cookies and a smoked fish taco. I would love to hear your thoughts in the comments.