Fig Tree Cafe: Breakfast Sushi at Liberty Station San Diego
Located on the south side of Liberty Station, next to a Tender Greens and a yoga studio, Fig Tree Cafe fits in perfectly. It is one of those places you would expect to find yogi's eating at after their class, and that is a good thing as it has a relaxed vibe and fun atmosphere. Of course, none of that matters if the food isn't good, and with a menu that includes breakfast sushi, it had a lot to live up to for me. Thankful, it was even better then I expected it to be, and I am glad I stumbled on it. Here is all the info.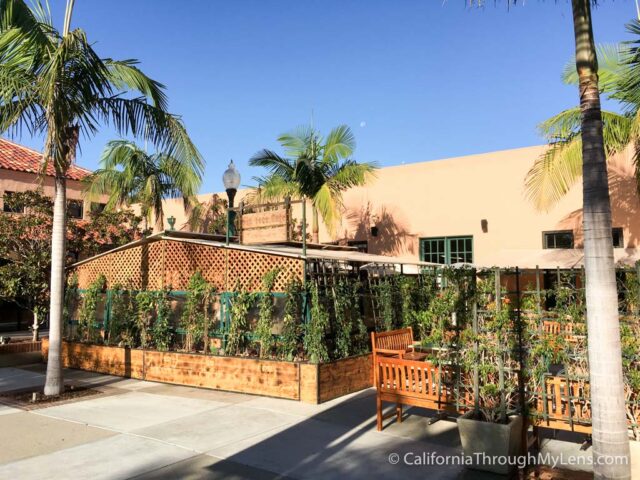 Details
Hours: Breakfast and Lunch: 7 AM – 3 PM, Dinner 4 PM – 10 PM
Cost: $10-15
Location: 2400 Historic Decatur Road Suite 103, San Diego, California 92106
Information from my visit in 2016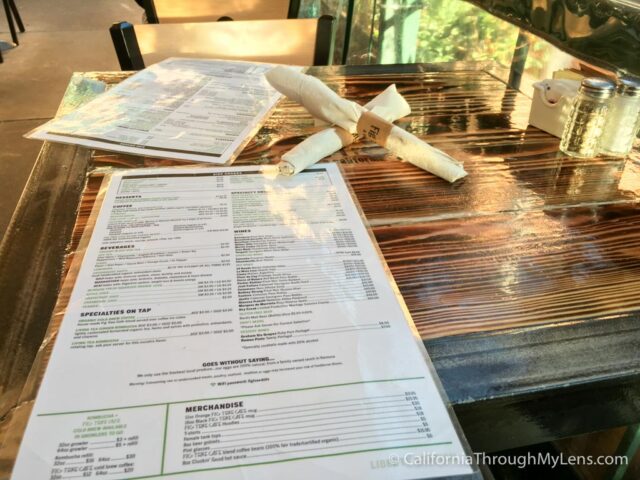 The restaurant is located right in the middle of a courtyard, and I almost walked past it when I was looking for it as the sign blends in. Most of the seating is on the outside under a beautiful awning, which provides shade for the meal. There is a lot of seating, and we had no problem getting a table on Friday morning.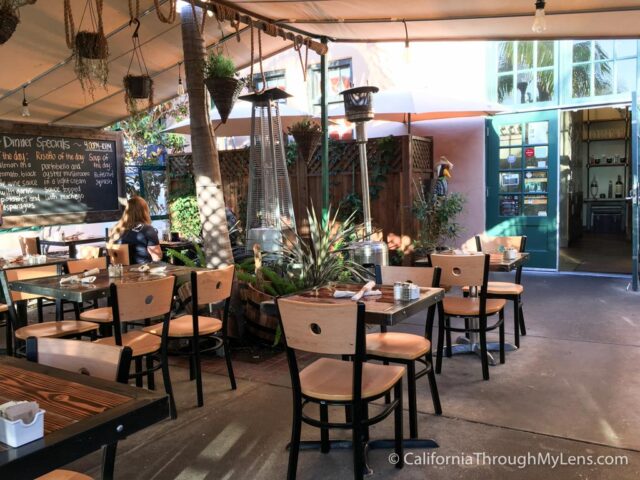 The staff was fantastic as well, super friendly, and they kept the coffee flowing. Here is what we ordered:
Pecan Coffee Cake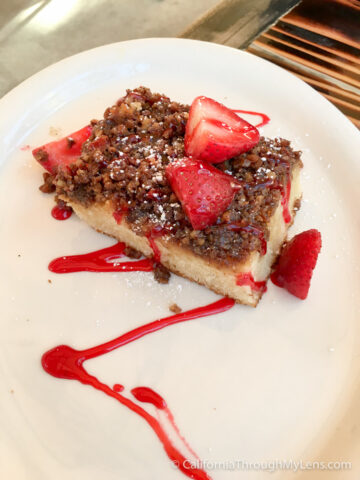 Smooth pecan flavor, suitable for sharing as an appetizer for breakfast or just to have while you sip coffee. The fresh strawberries are a welcomed addition too.
Wally Burrito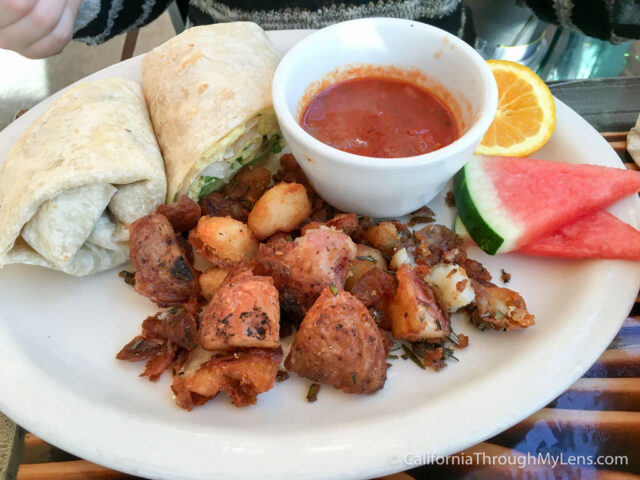 First off, the rosemary country potatoes are mind-blowing. So good with a massive flavor and a flakey crunch skin, make sure to order them. The burrito had three eggs, avocado, scallions, and cheese; it was hearty and fantastic.
Breakfast Sushi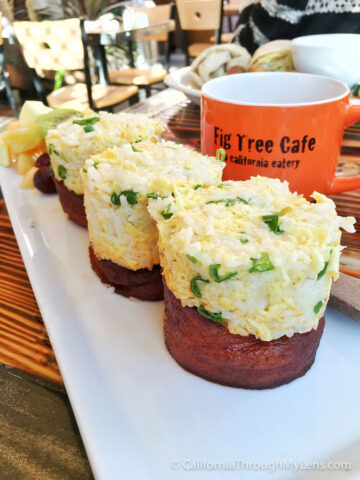 This is the reason I went, as I saw a photo of this online and needed to experience it myself. The bacon is candied with brown sugar and paprika; then, it is wrapped around rice, eggs, and scallions, which make up the sushi middle. The whole dish is served with a bacon and plum sauce that I would recommend you put on the side as it is a little strange. I honestly thought this was something that would look better than it tasted, but I was wrong.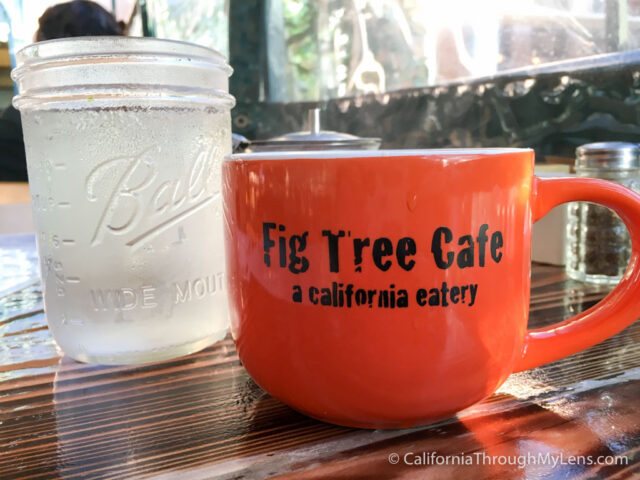 Overall, Fig Tree Cafe is an excellent spot for breakfast in the Liberty Station area. We went there when we were staying on Shelter Island at Kona Kai, and I am glad we did. I love trying places that have something unique, and the breakfast sushi fit the bill. All in all, I recommend you give it a try and be sure to head to Stone while you are there as well.