theNat: San Diego Natural History Museum in Balboa Park
In many big cities around the USA, the crowning achievement for museums is the museum of natural history located in that city. This is true for Washington DC, Chicago, etc, and it is valid for San Diego as well. If you are looking to get the most bang for your buck in Balboa Park, then consider exploring the Museum of Natural History (known as theNat); here is all the info.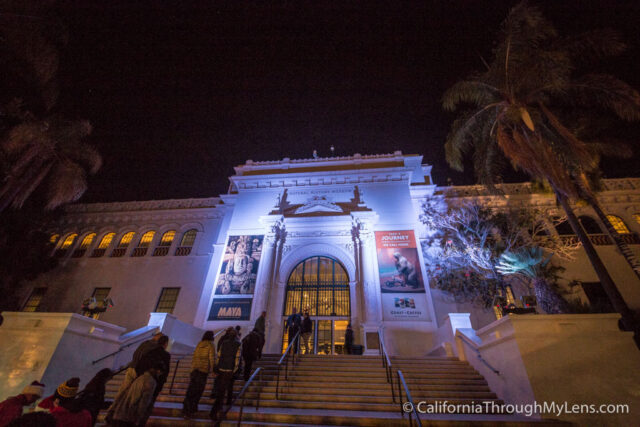 Details
Cost: Adults $20, Youth $14
Hours: 10 AM – 5 PM
Location: 1788 El Prado, San Diego, CA 92101
Read more about Balboa Park
Information from my visit in 2016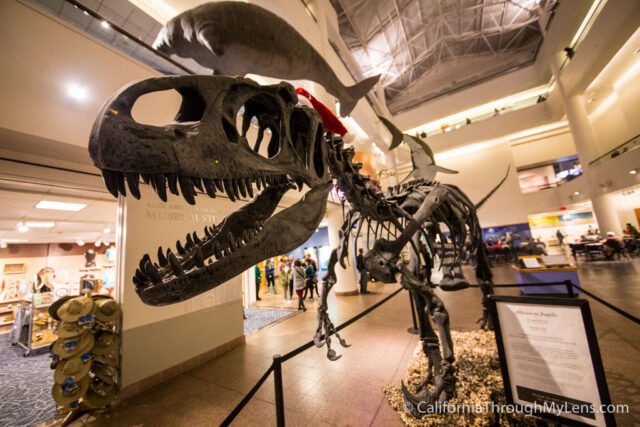 The museum is broken up into four floors, with the main floor of exhibits being the 2nd floor. Here is what each floor had when I visited.
Floor 1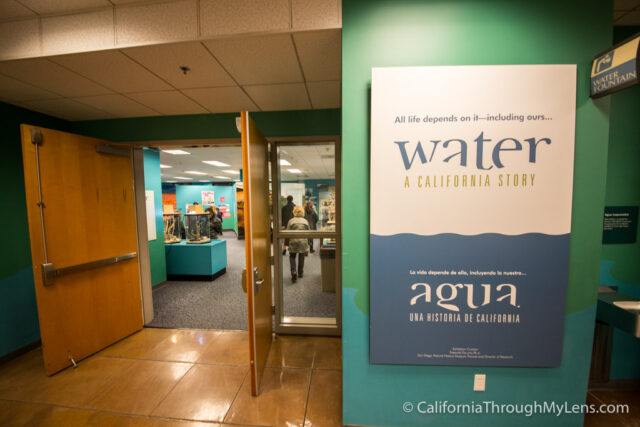 This is actually not the floor you enter on, as that is floor two. This floor featured an exhibit that was focused on California and its water problem. If you live in California, then you have no doubt heard about the drought, so this exhibit is timely to what we are going through.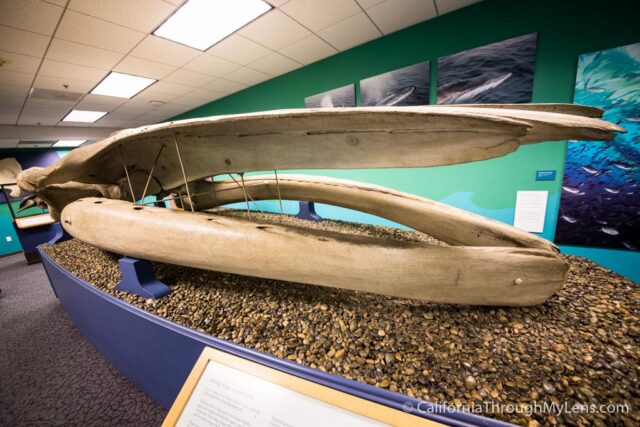 The main draw for me was to see the skull of a whale that was in the exhibit. I immediately thought this was a skull for some extinct animal with how massive it was and was shocked to learn that it is a whale, which of course, still exists today.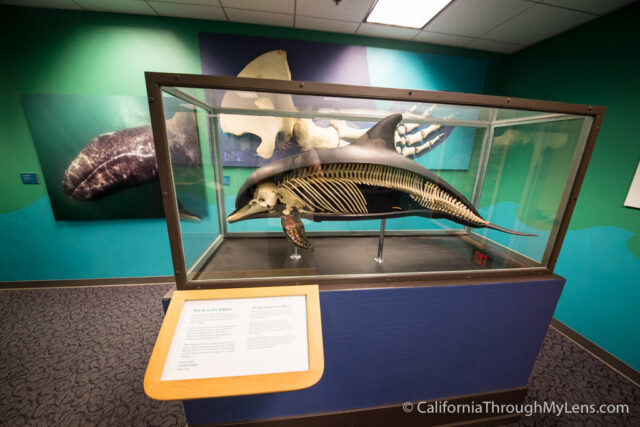 They also have a skeleton of a dolphin here that showed the skin on one side and the bones on the other, and I found it fascinating. Floor one also has the bottom of the main lobby area and features a set of dinosaur bones, complete with a Santa hat for Christmas when I went and the museum store.
Floor 2
Floor 2 is where you will be spending the most time, as this is the floor that has all of the dinosaur bones and related material.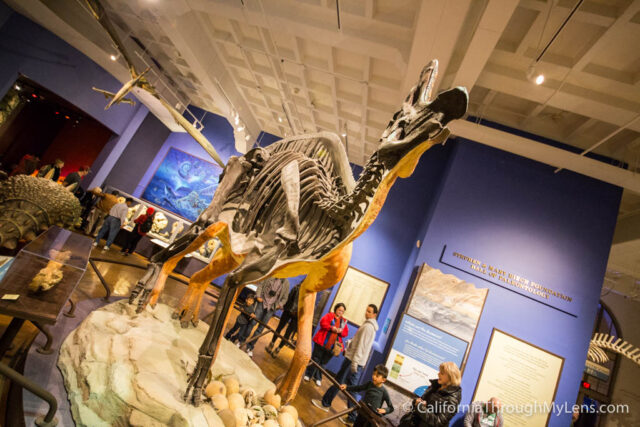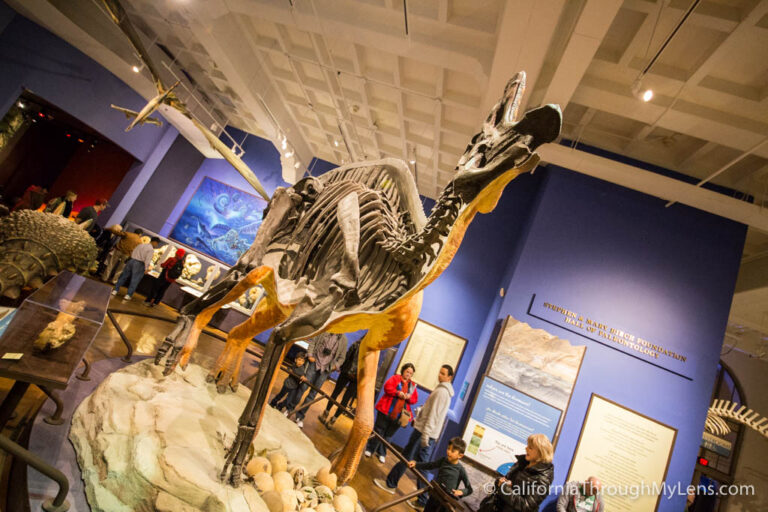 I still remember the first time my parents took me to see dinosaur bones in Washington DC and how blown away I was that something like this ever existed. I can honestly say that to this day, there is still something about seeing dinosaur bones that brings back that childhood wonder.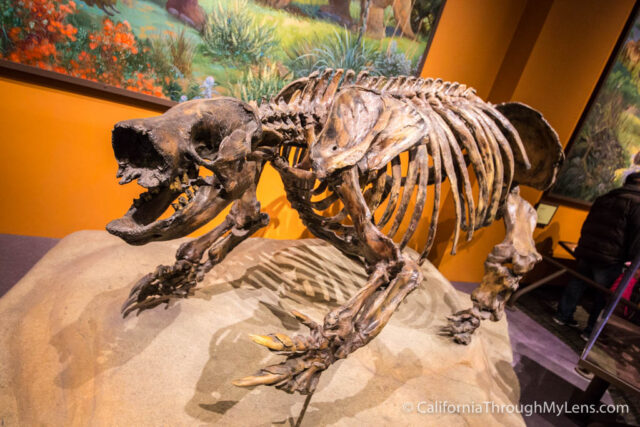 The bones are laid out well, with half bone/half skin versions of the dinosaurs so that you can get a good understanding of what they looked like when they were walking the Earth.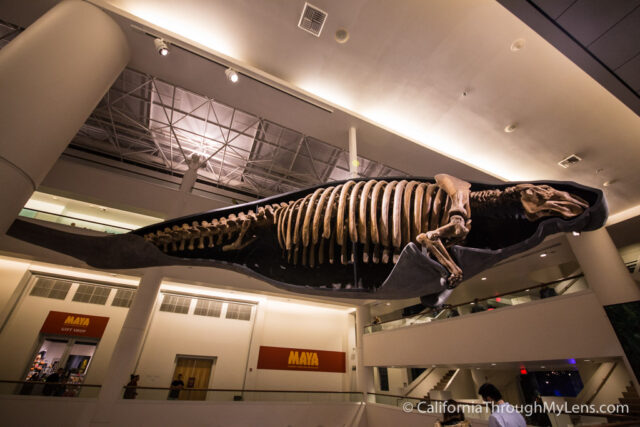 The exhibit leads you through many different areas before dropping you into a water dinosaur area, which had a full skeleton that blew my mind and made me a little afraid to get into the water.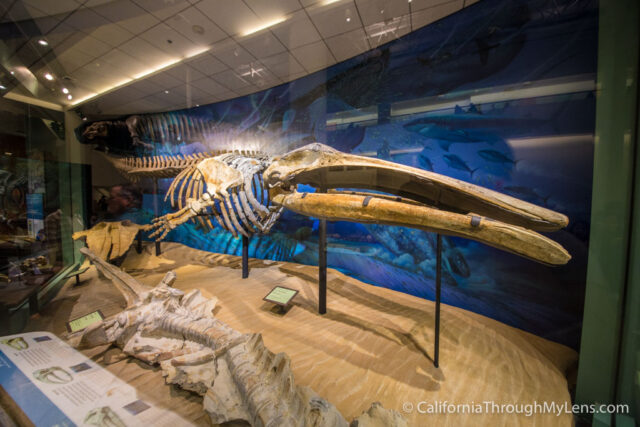 This floor also features an exhibit on the different climates California has, and as a fan of the state, I enjoyed learning more about its distinct ecosystems.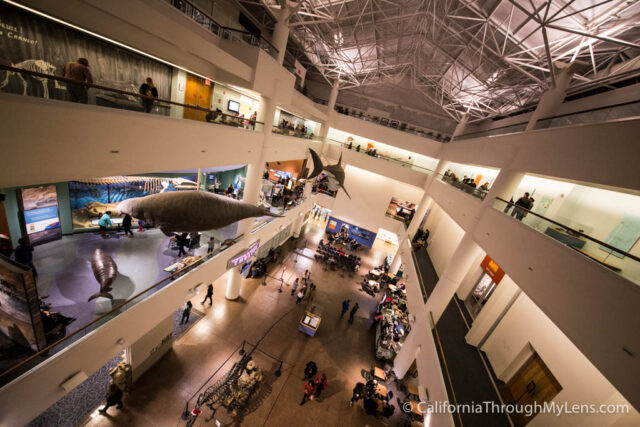 Floor 3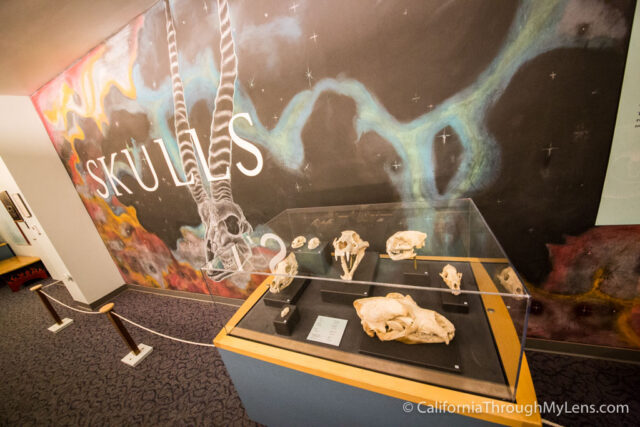 The third floor was focused on skulls when I was there, and it featured a circular pathway that took your around to see the skulls of dozens of different types of animals and even areas to compare and contrast them. It was interesting, but it didn't have as much space as the other floors.
Floor 4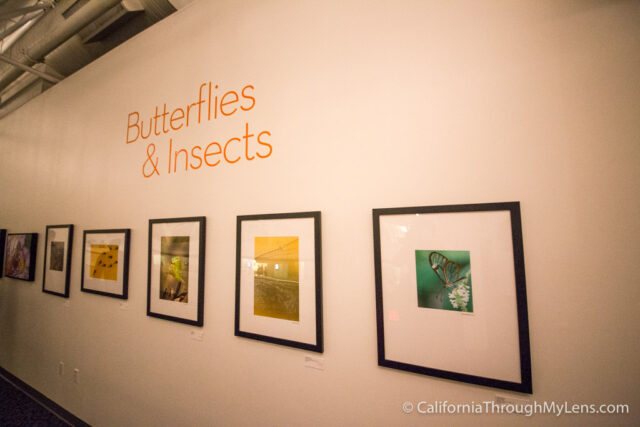 This floor was dedicated to insects and butterflies, with the main exhibits being photography of the two creatures. I would say this was my least favorite floor, but the photography was still fantastic.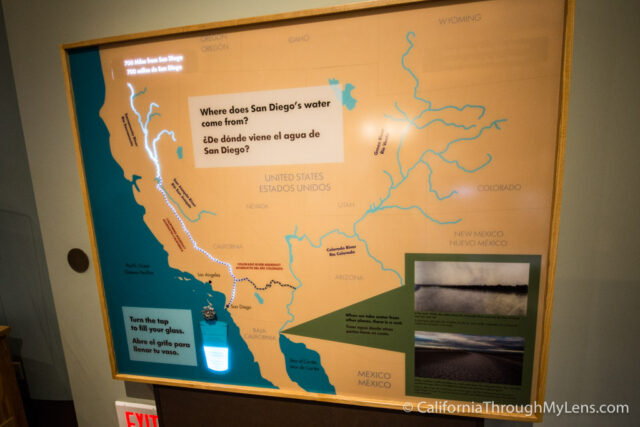 All in all, this is one of those museums that you can spend a lot of time in. This is especially true if you or your children have not experienced dinosaur bones, as that is just something you need to see in real life (La Brea Tar Pits is another option for this). They also had a Maya exhibit that was extra when I went, but I didn't get a chance to see it, so I can't comment on it. All in all, this is an excellent museum in Balboa Park, and I would love to hear your comments on it below.