24 Hours in Anaheim Itinerary: Where to Eat, Drink & Explore in the City
Disclosure: VisitAnaheim.com sponsored this trip, but I created the itinerary and chose what I wanted to visit.
Globally known as the home of Disneyland, Anaheim welcomes hundreds of thousands of visitors each year to this landlocked Orange County town. I love Disneyland as much as the next person, but you need more than 24 hours if you want to explore that excellent theme park. This guide is designed to show you the lesser-known gems in and around Anaheim and provide an itinerary that helps you to spend a fabulous 24 hours in the city. Here is all the information from my visit in 2017.
Video
Itinerary – Day 1
12 PM – K1 Speed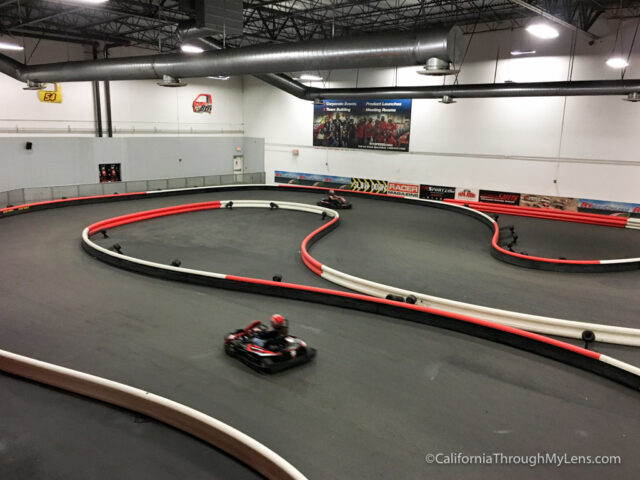 One of my favorite things to do in the city is to head over to K1 Speed and spend some time on the go kart track. These go karts go fast, and it is an excellent way to get the blood pumping. I recommend bringing a friend though, as it is more fun when you have someone you know to race. Getting here between 11 AM and noon on a weekday usually means you will have only a few other people racing with you.
Lunch Option 1: Oyster Bar (Closed) and ARTIC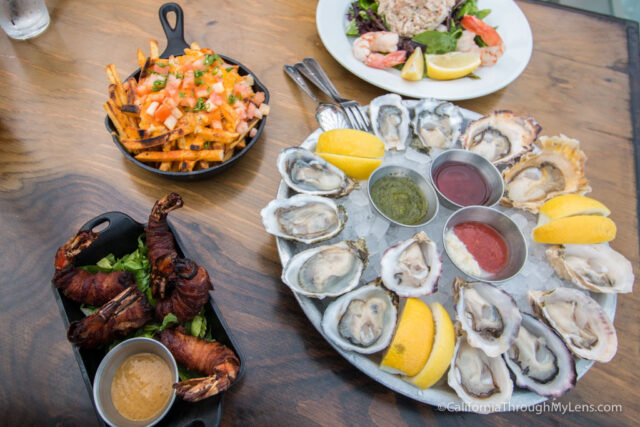 After racing, head over to ARTIC, which is the hip new train station in Anaheim, and go to the Oyster Bar inside of it for lunch. This restaurant is completely open on the second floor, and it has a great view to enjoy while eating. I recommend the oysters here, of course, but you can also get the famous clam chowder fries or the bacon-wrapped shrimp. As of 2020, this restaurant has closed so you will have to go to the following lunch recommendation.
Lunch Option 2: Pour Vida Latin Flavor and Ink & Bean Coffee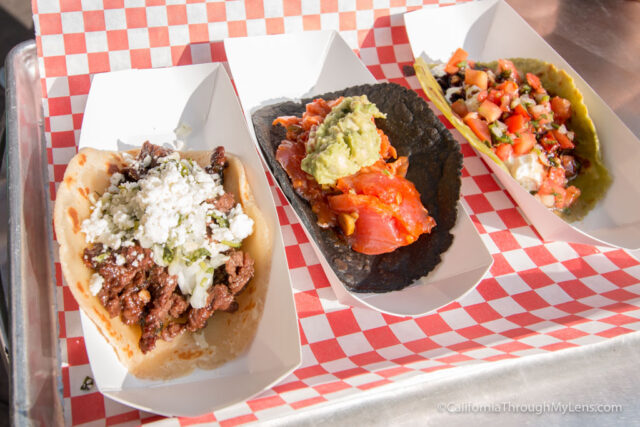 If oysters aren't your thing, head over to Pour Vida Latin Flavor and grab some upscale and unique tacos. The food here is fantastic with five seafood, five meat, and four vegetable tacos to choose from. Plus, they have a "tacos are cheaper than therapy sign," which is a lot of fun to photograph.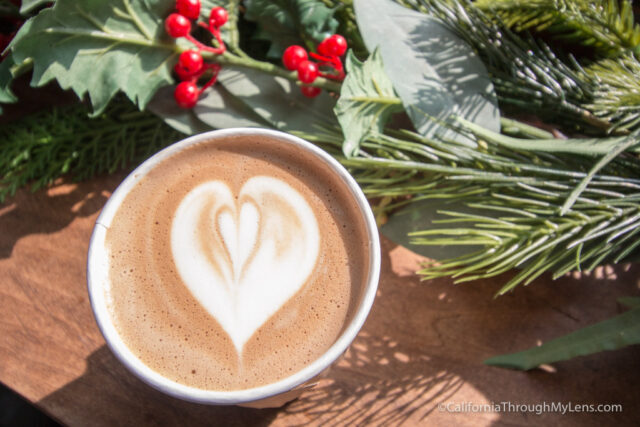 Following tacos, walk around the downtown area and head over to Ink & Bean for coffee. After grabbing a coffee, take a few minutes to continue exploring the fun shops.
The Bruery Terreux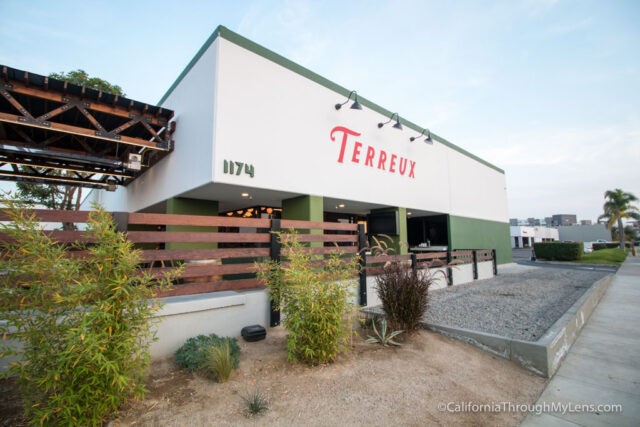 The Bruery is a local beer producer in Orange County that is one of my favorite California craft breweries. The Terreux location in Anaheim is where they produce all of their sours. These beers are very much an acquired taste, and they are not for everyone. I love them though, and if you haven't tried them before, head over and check it out to see what your personal palette thinks. I can at least guarantee it will be a pretty unique experience.
ARTIC for Sunset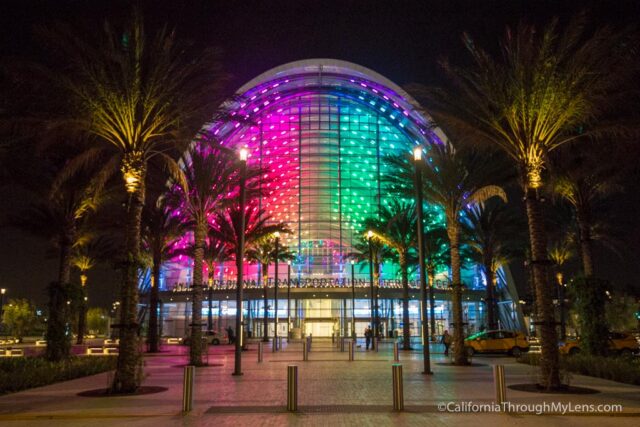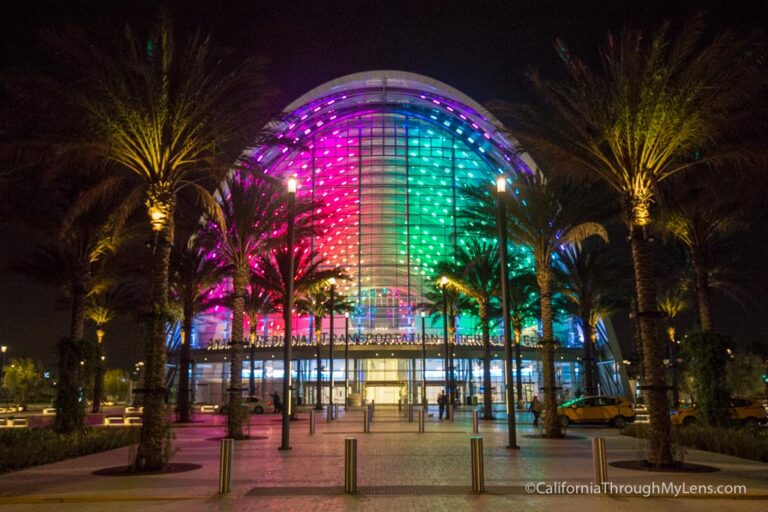 If you didn't go to ARTIC for lunch, or even if you did, be sure to head over after the sun goes down. This spot is so cool when it gets dark as the train station is lit up in a rainbow of colors, and it's a fun place for photography. You don't need too much time here, but I recommend you add it to your list.
Dinner Option 1: Anaheim Packing House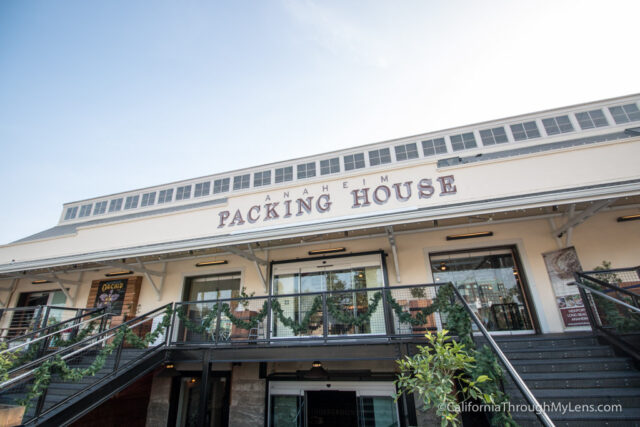 The Packing House is Anaheim's hip food court/eating establishment. The old railroad building has a large open layout with lots of different food and drink spots. You should plan to walk around first before making your decision as there are a bunch of good things to choose from, and it is always hard to pick.
Dinner Option 2: Medieval Times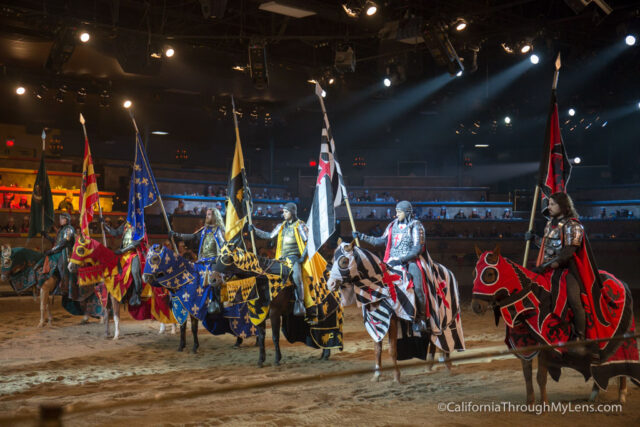 Outside of Anaheim in the town of Buena Park, Medieval Times is an excellent dinner theater experience that has been going for decades. It is a jousting performance where you sit in a designated color section and cheer on the knight that matches that color. The show includes a full meal that you eat with your hands like they would have done it in the Medieval era. I have been a couple of times, and each time I find more to enjoy about it. It is a little pricey, but it is a fun experience. Read all about Medieval Times here.
M and M Donuts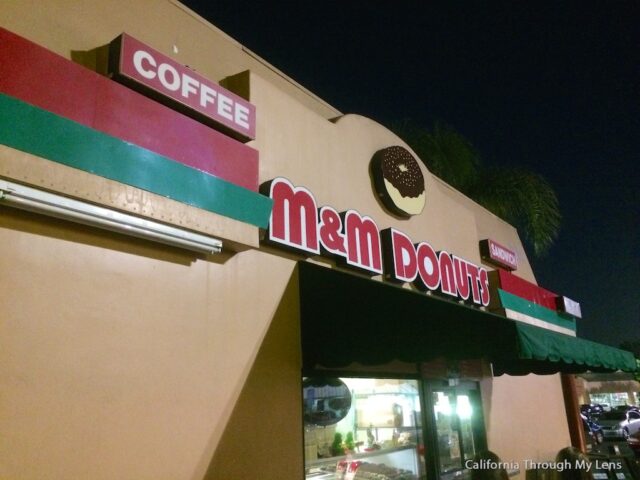 After the show or dinner, consider heading over to M & M Donuts, which is a local favorite in Anaheim. This donut shop usually has a line at around 9 PM, as that is when the new blueberry donuts start coming out. I have waited over 30 minutes for a warm blueberry donut here, and I always feel like it is worth it. The warm blueberry donut will have a nice crunch to it, and if you order a dozen, they often give it to you in a pizza box.
Day 2
Breakfast – Anepelo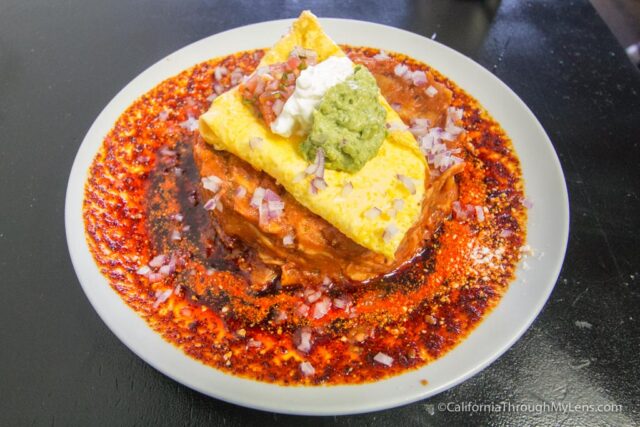 On the outskirts of Anaheim, there is a place called Anepelo that has been making fantastic chilaquiles for decades. I go out of my way for it as it is one of the best versions of this dish I have ever had. The dish is even plated so that it looks like a work of art. The sauce spilling over the meal appears spicy but is very light with a great flavor. An egg is added to the top with guacamole, sour cream, and salsa to round out the dish. It's a great but heavy way to start your morning.
Museums
With kids? – Discovery Museum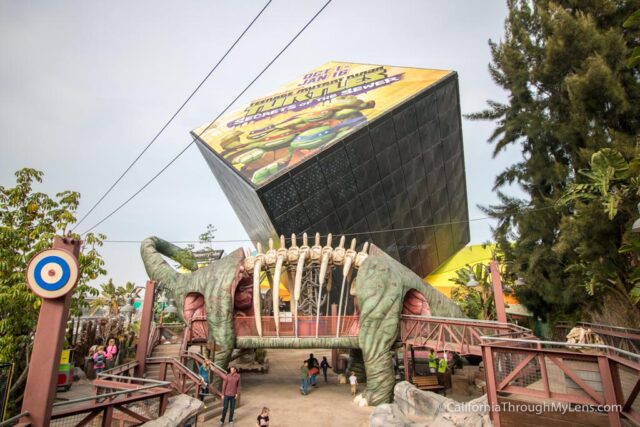 If you have kids with you, then your next stop needs to be the Discovery Museum. The place is a playground full of incredible attractions for the little ones to explore and to interact with. Even as an adult, it is a lot of fun. So I imagine that for kids it would be a mind-blowing experience. Be sure to go outside, walk through the inside of a dinosaur, and climb into the middle of the big black cube to explore the rocket.
Without Kids? – Bowers Museum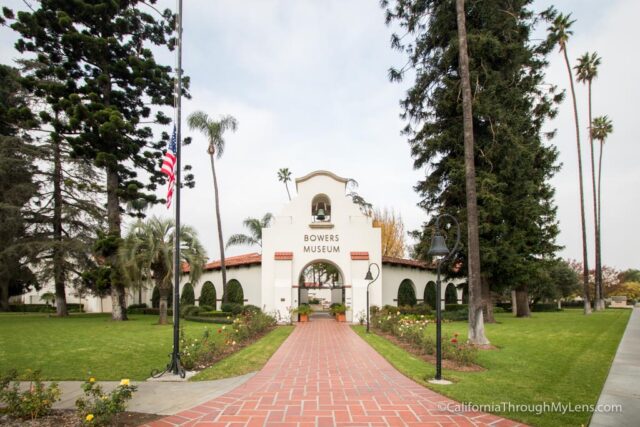 If you are here without kids, then head over to Bower's Museum. This small museum has a lot of great exhibits, many that focus on California's history. It is well laid out, and the exhibits are engaging and very informative. I recommend spending about an hour walking the grounds and seeing the exhibits.
Lunch – Mama Cozza's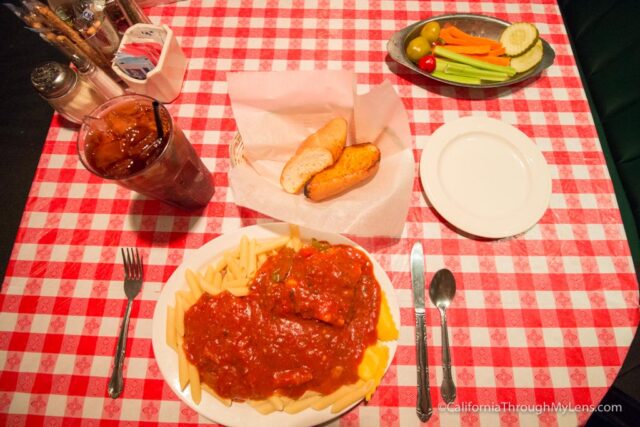 Mama Cozza's is a traditional Italian spot that has been here for half a century. It was made famous by an appearance on Diners, Drive-ins, and Dives in 2010. Walking in, you will immediately realize it is a small "mom and pop" place with lots of locals diving into the significant portions of pasta. I recommend the combo, which has three types of pasta covered in sauce.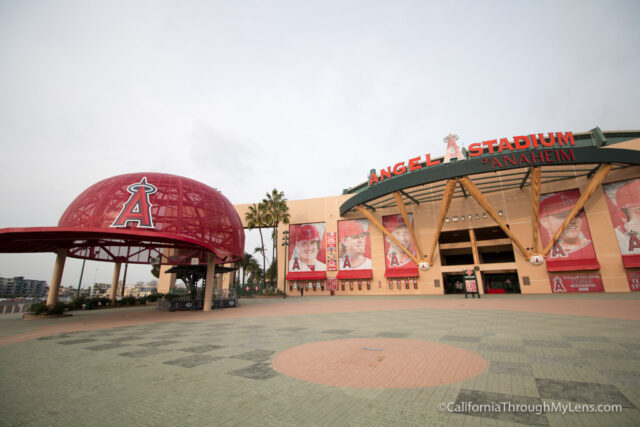 After lunch, your 24 hours in Anaheim is complete. However, if you are looking for more to do, I would recommend seeing if the Angels or the Ducks are in town. It is a lot of fun to get out to either a baseball or hockey game, and Anaheim has both. Also, you can go over to GardenWalk or Downtown Disney if you are looking to do some shopping while you are here.
Let me know if I left anything out in the comments or if you have any recommendations for places I should explore next time I am in the city.