Solvang Attractions: Where to Eat, Stay & Explore in this Danish Town
California does have a little bit of everything. In the same state that has the tallest mountain in the US (Mt Whitney), Hollywood, and some of the oldest living trees in the world, also sits the strange and remarkable Danish town known as Solvang. Only a short distance off Highway 101, Solvang is a fantastic place to visit and an excellent spot for a weekend getaway; here is my list of things to explore, restaurants to eat at, and places to stay at while there.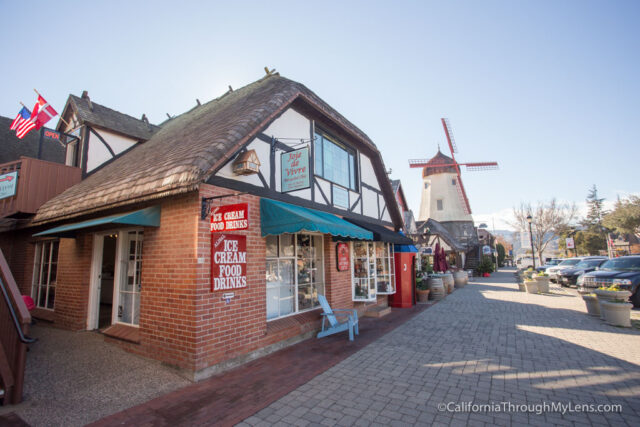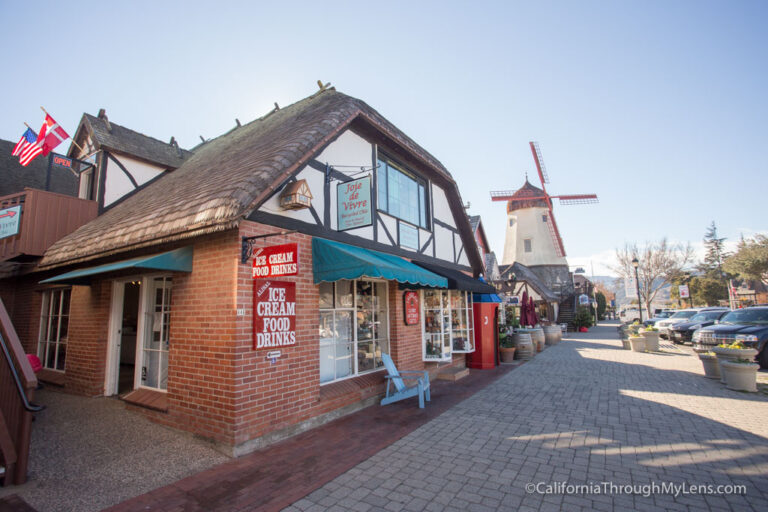 Eat
Paula's Pancake House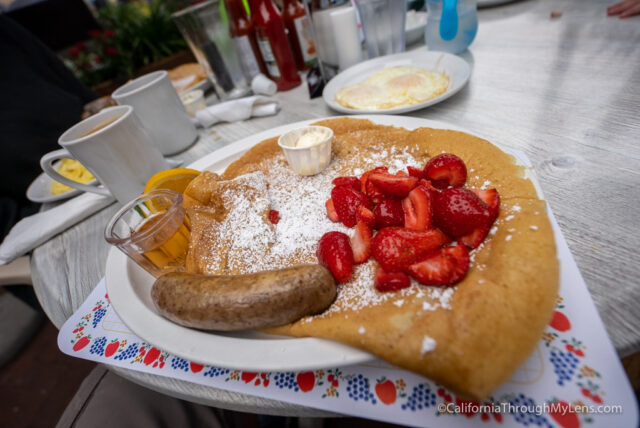 Paula's Pancake House is the perfect place for breakfast in the city. It gets busy, so get there early, especially on the weekends, but it is well worth waiting. The pancakes here are as big as your plate!
Aebleskiver (Pancake Puffs)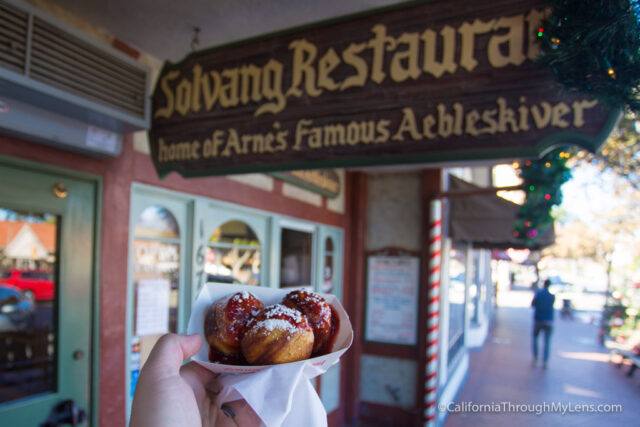 When I come to Solvang, it is usually for sweets and pastries. One of my favorites is the aebleskivers that you can find around town. These Danish desserts are almost like a donut hole mixed with a pancake. They are light and airy, and when you put some powdered sugar and raspberry sauce on top, they are pretty spectacular. Please don't leave the city without trying them.
Mortenson's Danish Bakery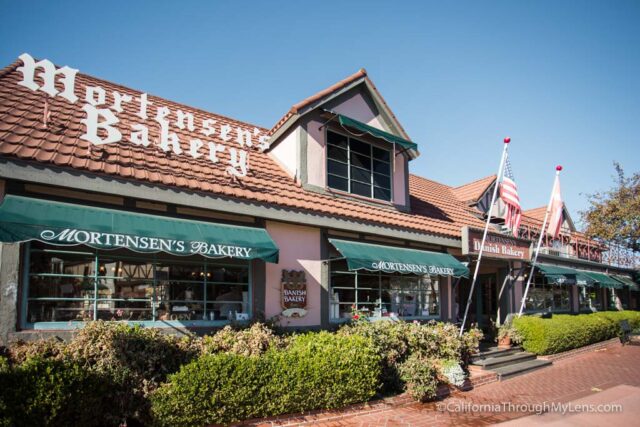 Pretty much everything at Mortensen's is good, and it is my go-to spot for pastries. They make them in house, and people come from miles around to sample the delicacies. My personal favorite is the Danish Waffle, but you really can't go wrong with any of the Danishes or puff pastries.
Bit O' Denmark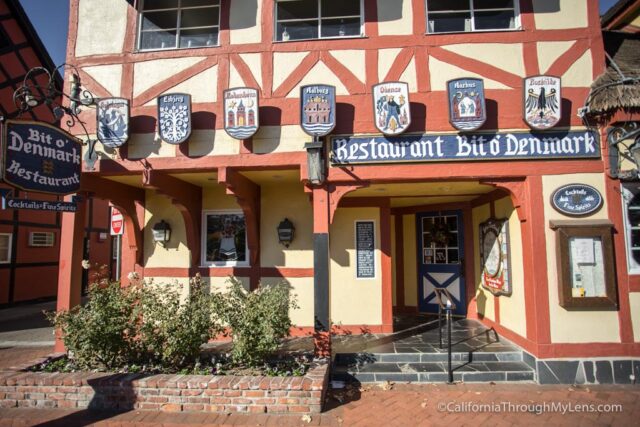 Bit O' Denmark is one of Solvang's most popular restaurants, and it packs a lot of Danish charm. The meal is a traditional smorgasbord of all-you-can-eat Danish fare. It can be pricey, but it is an excellent way to try traditional dishes.
Copenhagen Sausage Garden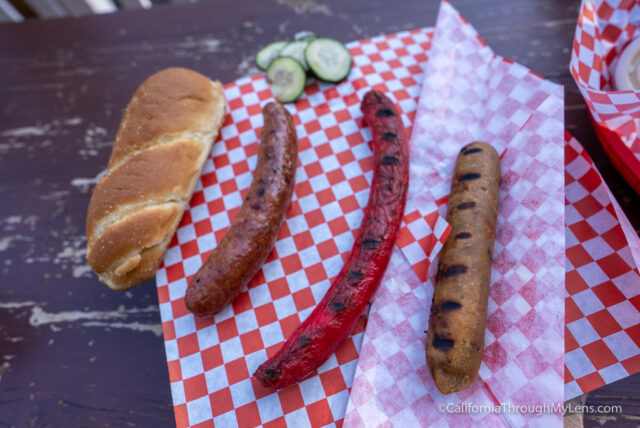 Copenhagen Sausage Garden is a great dinner spot with many different kinds of sausages. This place is a good, well-priced meal, and they even had vegetarian sausages as well. Plus, they had a ton of different sauces that you could put on top and great pretzels.
Attractions
The Shoe Shop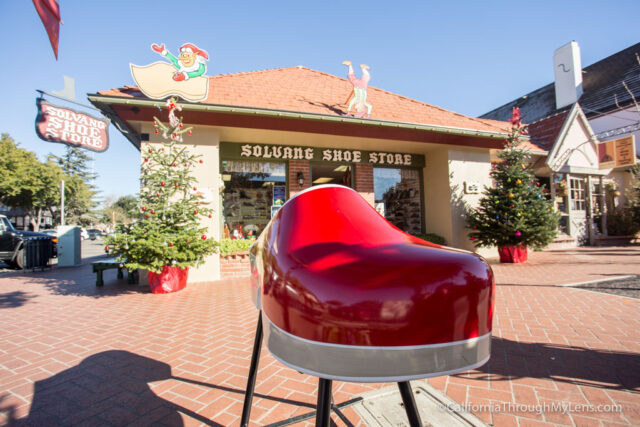 One of the most well-known stores in Solvang is the shoe shop with the giant wooden shoe sitting outside. I have seen people put their kids in the shoe for pictures and do pretty much every other type of pose you could imagine.  If you are looking to buy shoes, they have a wide assortment of all the brands you would expect.
Hans Christian Andersen Museum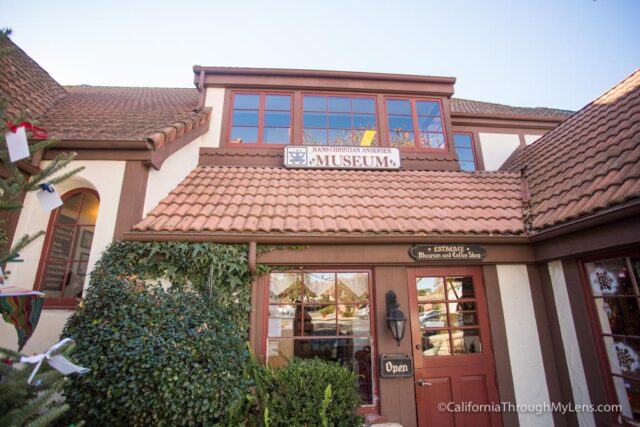 This small museum is located on the second floor of a fantastic bookstore in Solvang. It is a great place to come and see the history of one of the most famous Danish authors.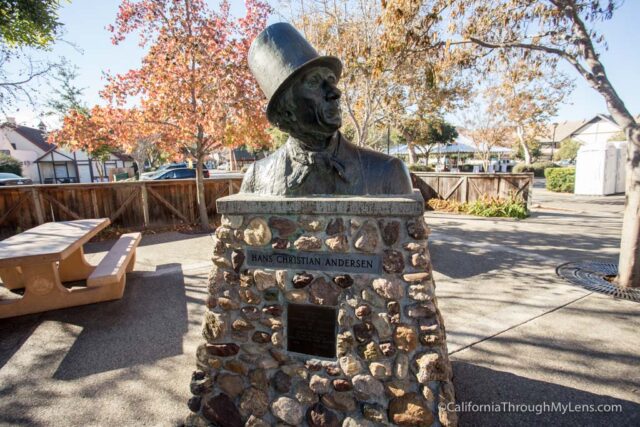 There is a bronze statue of the author near the museum as well.
The Windmill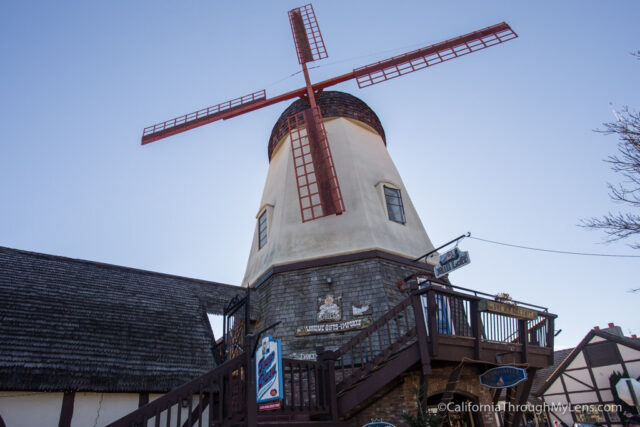 There are four windmills in the city, and they are the most photographed spots. The windmills give the town that classic Danish charm, and you want to make sure you see a few. The main one is on Alisal Road.
Quicksilver Minature Horse Ranch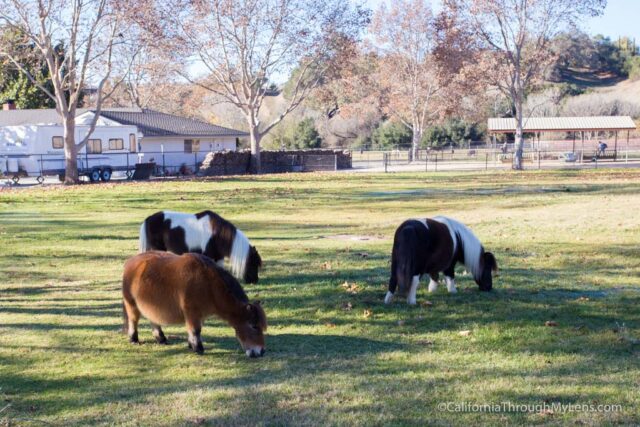 Who doesn't like mini horses? Only 5 minutes out of town, this farm has lots of mini horses just doing their thing in the field. They are fun animals, and you can see them from the road. They also offer tours that you have to book in advance.
Sunny Fields Park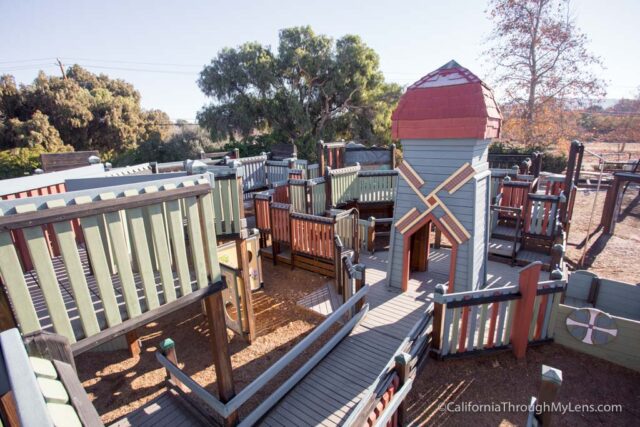 Sunny Fields Park is one of the best public playgrounds I have ever seen. Located right outside of the city, this playground has loads of stuff for the little ones to play on and enjoy. I imagine it would be a fantastic find for the traveling family to explore.
Ostrich Farm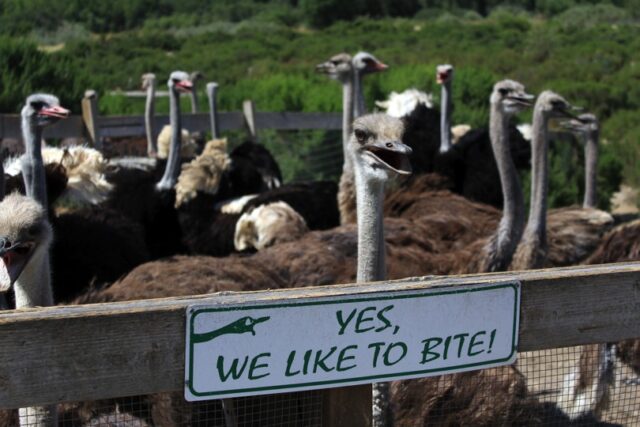 Ever since I stumbled upon this five years ago, I have made it a point to stop whenever I am in the area; this farm has loads of ostriches, and you can feed them for $5. You should do this at least once as the ostriches are a total blast to feed and see in their habitat. Read more about it here.
Mission Santa Ines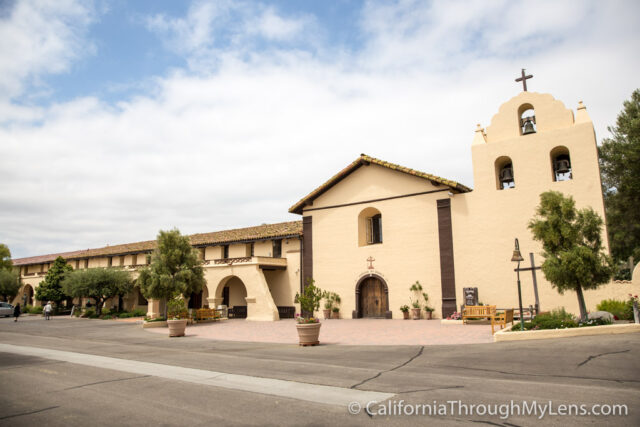 Another great spot in Solvang is one of the historic California Missions. While not as large as many others like Santa Barbara and San Juan Capistrano, this is still a beautiful place with lots of history and stunning gardens. Read more about it here.
Anderson's Pea Soup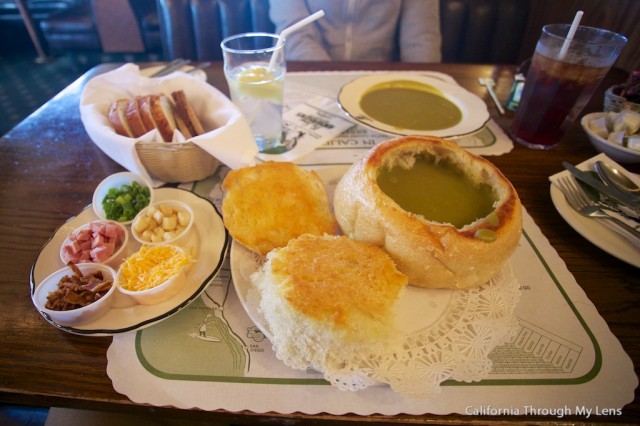 Anderson's Pea Soup is also off the exit for Solvang and is worth a stop if you like pea soup or like trying new things. It is touted as a "world-famous pea soup," so it is worth a visit on your drive if you want to sample it.
Christmas in Solvang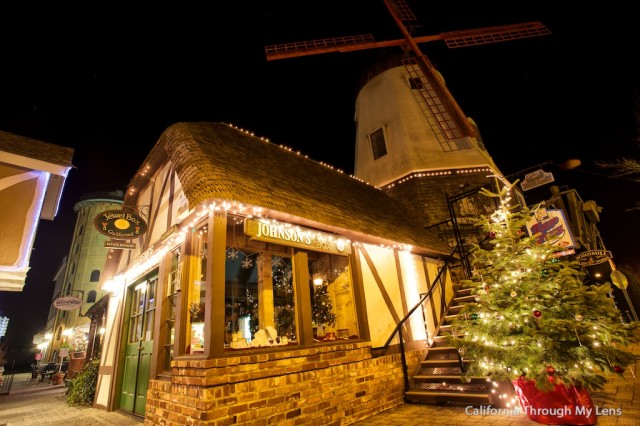 Lastly, if you are looking for a time to visit, I would consider Christmas time. During Christmas, all of the shops are usually decorated and set up with Christmas trees out front, and the town square sometimes transforms into an ice rink. I love just walking the streets at night. Read more about Christmas in Solvang here.
Stay
My favorite is the quaint little Wine Valley Inn. This spot has the charm you would expect in Solvang; it's walking distance from the downtown area and has a great continental breakfast. You can see more hotels here.
So there is my list of places to visit in Solvang; one thing is for sure, though, it is worth a stop at least once. Let me know your favorite spots in the comments.