Burger Bench: Great Post Hike Food in Escondido
Burger Bench is the brainchild of one of my hiking/blogging friends 100peaks, and in its two months of being open, it has already carved itself a spot in the downtown Escondido culture. Serving up tasty burgers and an extensive menu of San Diego craft beer, it is one of those spots you want to go after a long hike in one of San Diego's many mountains. I got a chance to do just that a few weekends ago when I hiked Daley Ranch with some fellow bloggers then headed over to Burger Bench for a meal. Overall, I was impressed with the food and the atmosphere, and not just because the owner is a friend; it really is a good spot. Here is all the information.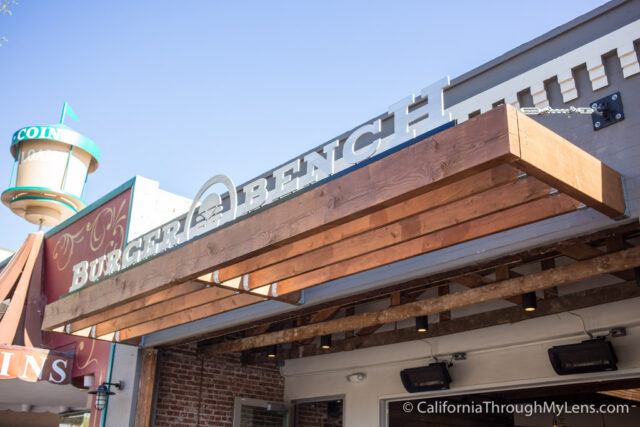 Details
Cost: $8-$14
Hours: See current hours here
Location: 237 E Grand Avenue Escondido, CA 92025
Information from my visit in 2016 and 2020
Getting There
Burger Bench is located on Grand St in downtown Escondido, and there is street parking and a few small lots scattered around the area.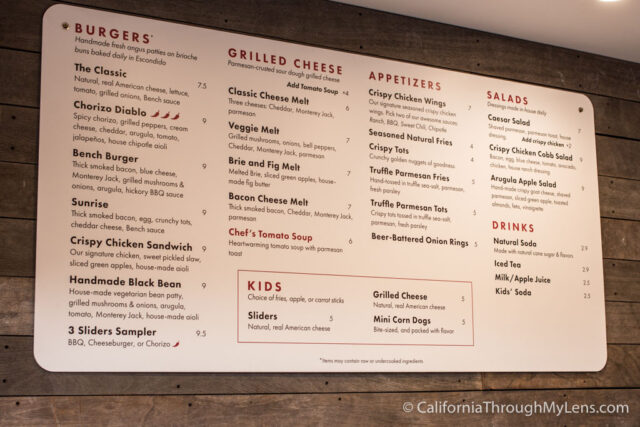 The restaurant has a clean style with a large open front, brick walls, and a lot of seating.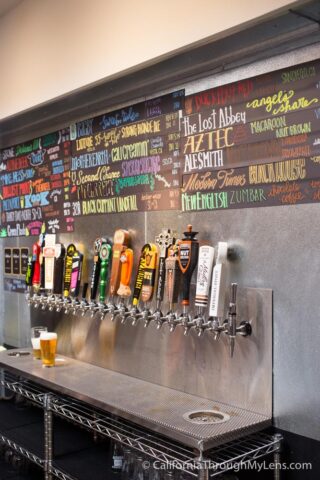 It is an "order at the bar and find a spot to sit" restaurant, and they have an extensive beer menu of only San Diego beers as well as a selection of craft sodas from the dispenser.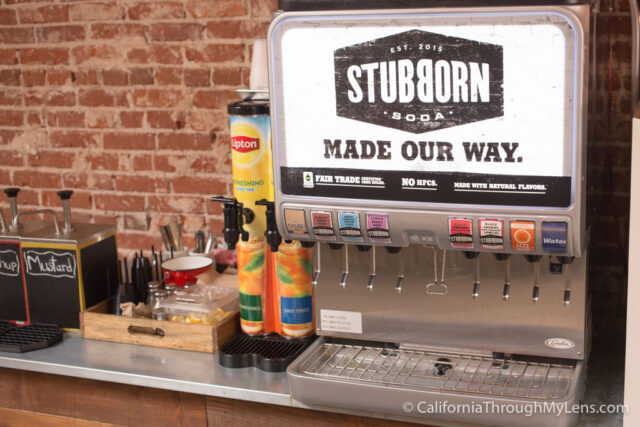 I ended up going with the Sunrise Burger, which had an over-easy egg, hash browns, and thick slices of bacon. It was better than I anticipated it being with a well-cooked burger and really thick bacon.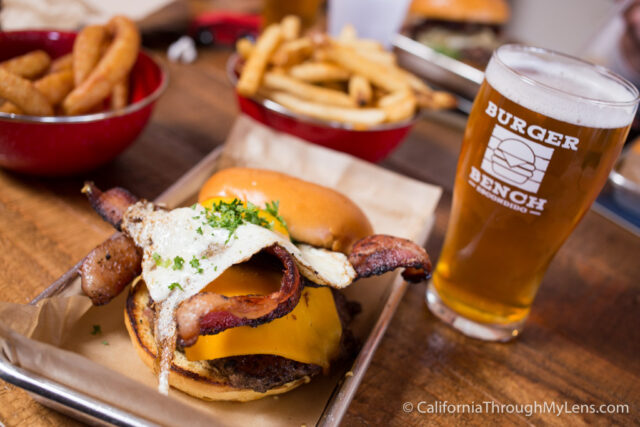 The fries that I added on were excellent, with truffle oil and seasoning that helped me have no problem eating the whole bowl. I tried the tots, and they were flavored well and crunchy; if you like tots, they are an excellent addition as well. I also tried the onion rings, and they were good but my least favorite of the sides, so I would recommend the fries or tots.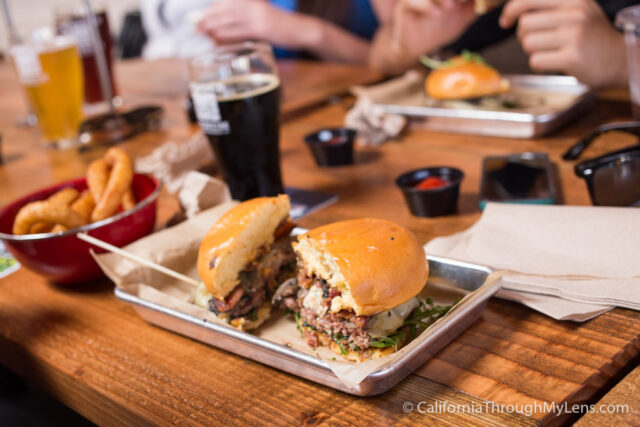 Lastly, they also have a fun kids meal with a few sliders and the choice of apples or tots.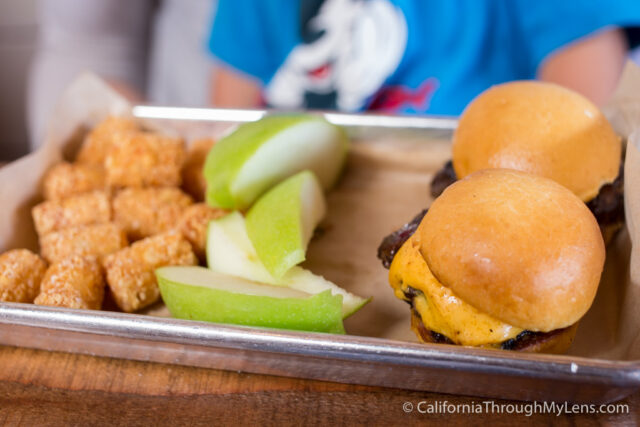 Overall I was impressed with my time at Burger Bench. They have good food, beer, and prices. Don't just take my word for it though; as of 2020, they have over 1,300 reviews on Yelp and still have 4.5 stars, so other people must be liking what they are doing as well. If you have been, let me know your thoughts in the comments.