OB Noodle House: Pho & Spicey Garlic Wings in Ocean Beach
This small, hole in the wall restaurant, off the beaten path in Ocean Beach is a fantastic spot for a good, cheap lunch with excellent food. It was featured on the TV show Diners, Drive-Ins, and Dives and since then, it has become a popular spot in the city to eat. You can see a clip from the show and read all about my time there below.
Details
Cost: $8-$10
Hours: 12 PM – 11 PM
Location: 2218 Cable St, San Diego, CA 92107
Information from my visit in 2016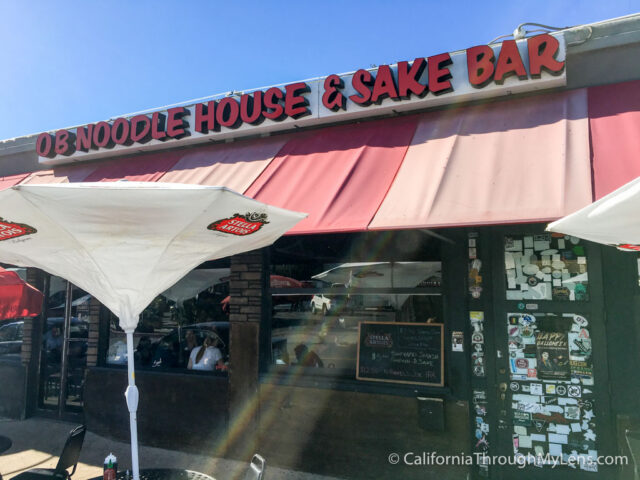 There is a decent amount of street parking to be had here, but I would still recommend not going at peak times like noon as it can be hectic.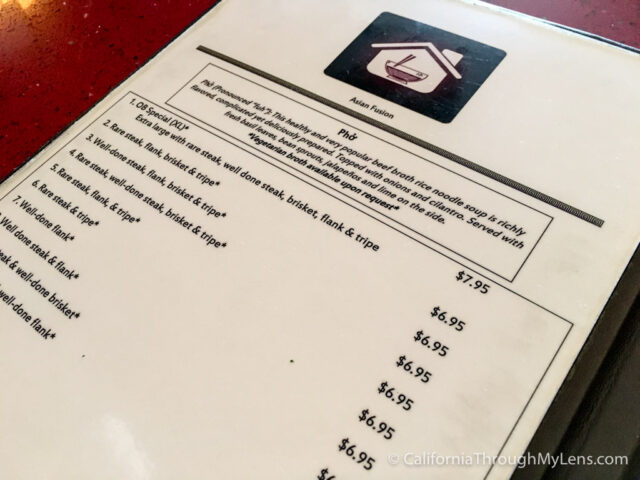 We grabbed a spot inside in one of the booths and proceeded to look over all of the menu options. I had heard that the number 1 bowl was what you should order, but it had a bunch of weird meats like tripe and tendon, so I just went with brisket and rare steak. I also got a side of wings, as they are one of the main recommendations at this spot. My wife got a few of the veggie options, and here are our thoughts.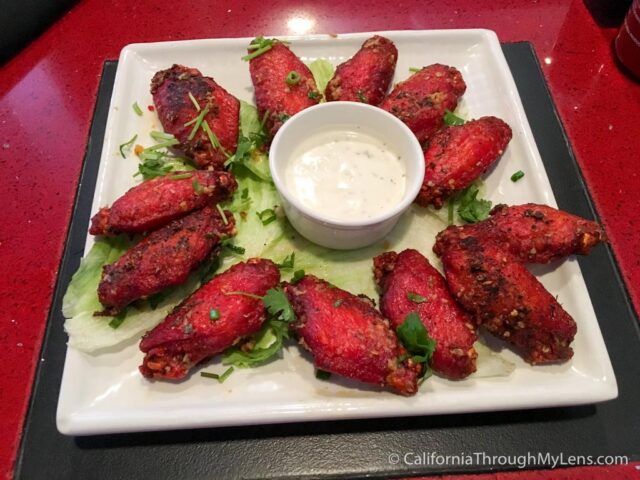 Spicy Garlic Wings – Good choice for an appetizer and a lot to share with everyone. Not too spicy but a good garlic taste that goes well with the ranch. I would recommend getting this if you have people to share with or as your meal as it is a lot.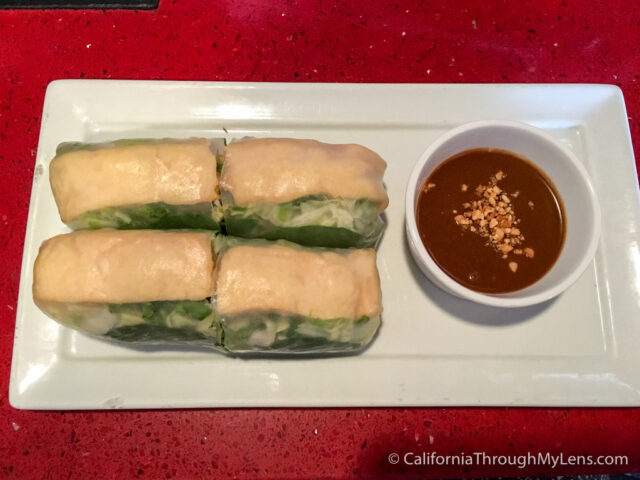 Veggie Spring Rolls – if you have a vegetarian in the group, this is a good choice. Tofu is lightly fried with an excellent, not heavy flavor. The peanut sauce is fantastic to dip in it.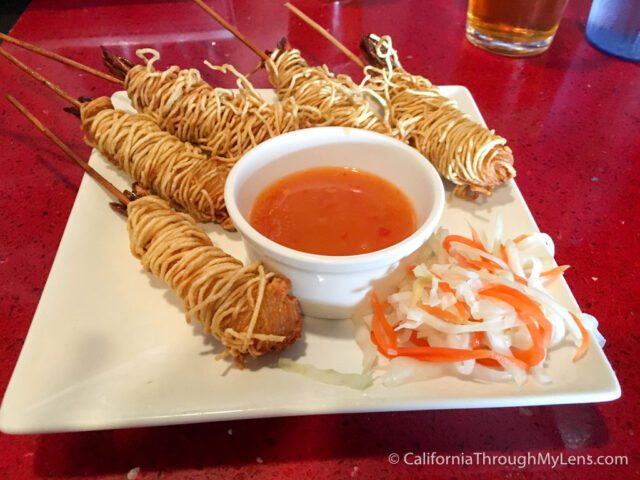 Shrimp with Noodles – Interesting dish with noodles that the shrimp are wrapped in. It adds a crunch to the shrimp and is unique and not something I have had before. Overall I liked it, but it wasn't mind-blowing. It has a nice sweet and sour sauce to dip in.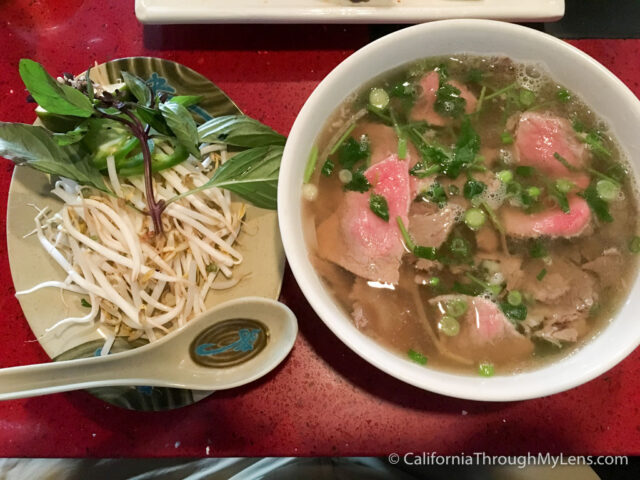 Pho Bowl – Hard to beat a good bowl of pho, and this is one of the better ones I have had. It had a lot of meat, a delicate sweet broth and, of course, the standard noodles, bean sprouts, basil, and jalapenos.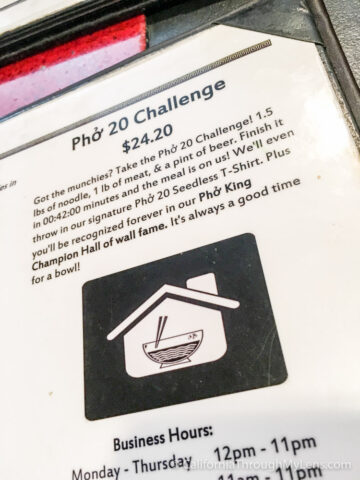 They also have a pho challenge, which like what you have seen on shows like Man vs. Food. The soup has 1.5 pounds of noodles, a pound of meat in it, and a pint of beer on the side. You have to finish it in a specific time to win. I didn't try this, but I imagine others would want to.
Overall this is a great hole in the wall type spot with good food and reasonable prices. I totally recommend it or Hodads when spending a day at Ocean Beach. Let me know what you had in the comments.