Atticus Creamery & Pies in Los Angeles
Disclaimer: This food was provided to me free of charge; all opinions are my own.
Atticus Pies is an awesome new dessert spot that is a cross between the ice cream sandwiches of Diddy Riese and the fantastic pies of House of Pies. With a second location that just opened a few weeks ago (in 2015), this humble creamery/pie shop is poised to become a go-to sweets spot in Los Angeles. I got a chance to head down there for a tasting at the new location a few days ago, and here is what I found.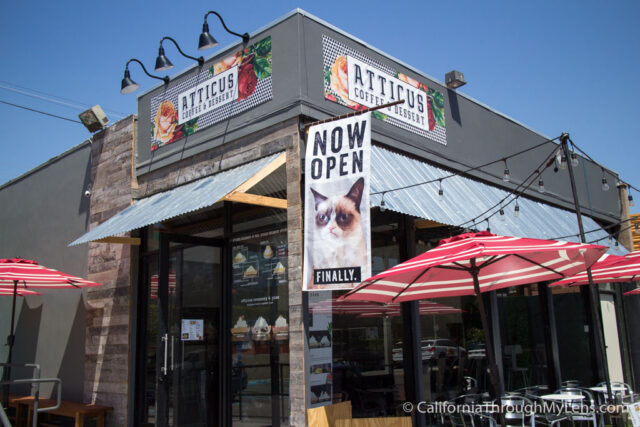 Details
Hours: Everyday 12 PM – 10 PM
Cost: Around $5 for most things
Location: 6015 W 3rd St, Los Angeles, CA 90036
Parking: Available on the street and in the parking lot
Information from my visit in 2015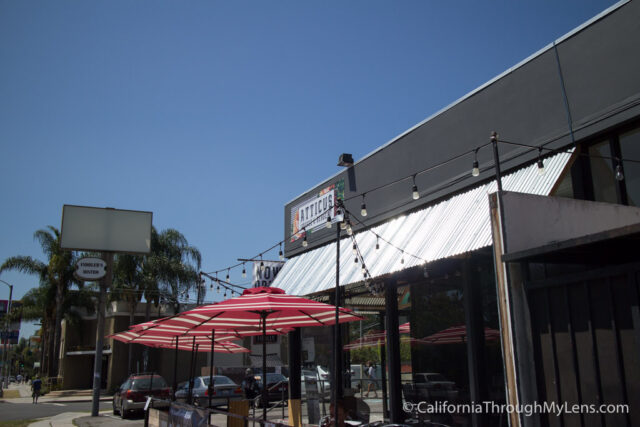 After arriving at the small shop on 3rd St, I was able to find street parking right in front of the restaurant for about a $1.50 an hour.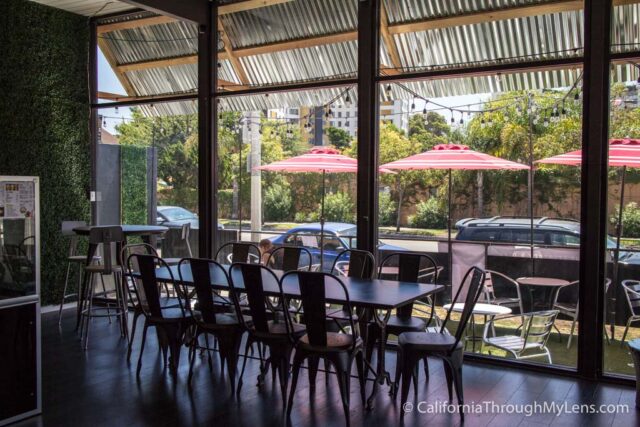 The shop itself has a fun, eclectic design with lots of outdoor seating in astroturf to make you feel like you are not in the city while enjoying the pies. The interior is big and open with lots of grey and wood tones, and I found it to be a pleasant place to relax.
When you enter, they even give you a small pie sample, much like what you would get at an ice cream shop, which was a neat touch ( I am not sure if this is just because they opened or if this always happens). Since I was there for a tasting, I got to try a bunch of different things, so here is what I considered my favorites.
Ice Cream
Honey Honeycomb – Honestly, this was my favorite thing in the whole shop. The strong honey flavor is absolutely fantastic, and the creamy yet light ice cream is the perfect delivery method for this taste. I would recommend grabbing an ice cream sandwich with two chocolate chip cookies and the honeycomb ice cream in between; you can thank me later.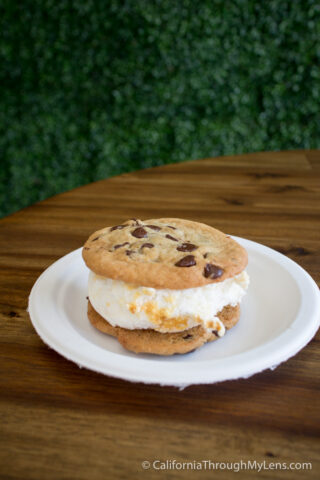 Some other stand out flavors were the brown sugar apple pie and the lemon lavender. The brown sugar apple pie has a robust brown sugar flavor with apple crumbles in it. The lemon lavender is a sweet sorbet that is perfect for a warm summer day.
Pies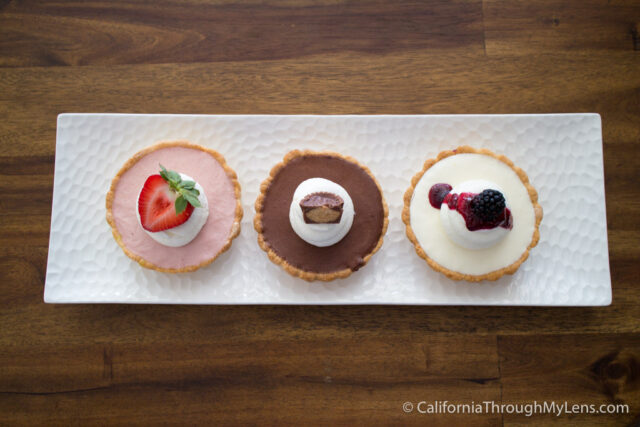 The pies are all presented beautifully with a simple but elegant presentation. I tried each of the flavors they had, but my favorites were the Salted Caramel and the Raspberry Chocolate Mousse. The Raspberry Chocolate Mousse had an excellent fruit flavor that they combined with a light chocolate taste. I like the mix of the two flavors, as neither one overpowered the other. The Salted Caramel Pie was my favorite though, as it had a solid and smooth caramel taste with the added kick of salt to even it out. I took one of these pies home with me to eat later.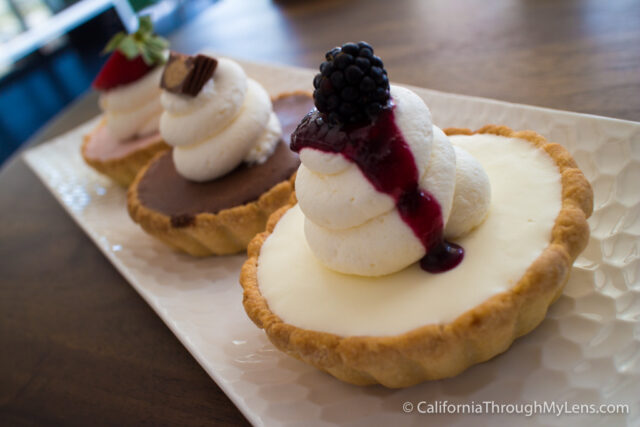 Drinks
Not to be outdone by the sweets, there are also a few great drinks you can grab while there.
Cold-brew with maple and milk – My personal favorite, it was a delicious coffee that is not too overpowering like a cold brew can be. The maple brings sweetness to the coffee that adds a lot of flavor to it.
Hibiscus lemonade – A good summertime lemonade with tart flavor but sweet. I like tart lemonade myself, but it could be too sour for some people.
As you can see, I enjoyed my time at Atticus; they have a collection of fantastic dessert treats and a great cold brew to go along with it. I can't wait to return for another ice cream sandwich with honey honeycomb. I would go out of my way to eat that again. Let me know what your favorite thing is in the comments below.