Sweet Dozen Donuts: Some of the Best Donuts in Sacramento
Located in a small shopping center on the outskirts of Sacramento, Sweet Dozen is a fantastic donut spot with donut ice cream sandwiches, croissant donuts, and exciting creations like pistachio old-fashioned. This is the best donut shop I have had in Sacramento so far, and here is all the information.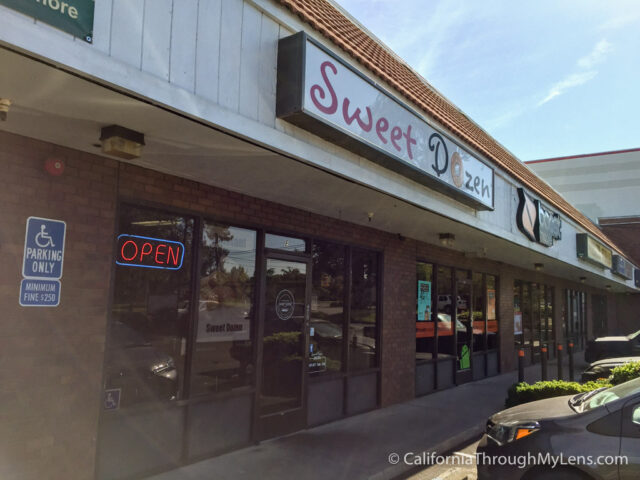 Details
Hours: 5 AM-1 PM
Location: 5207 Madison Ave Suite E, Sacramento, CA 95841
Information from my visit in 2015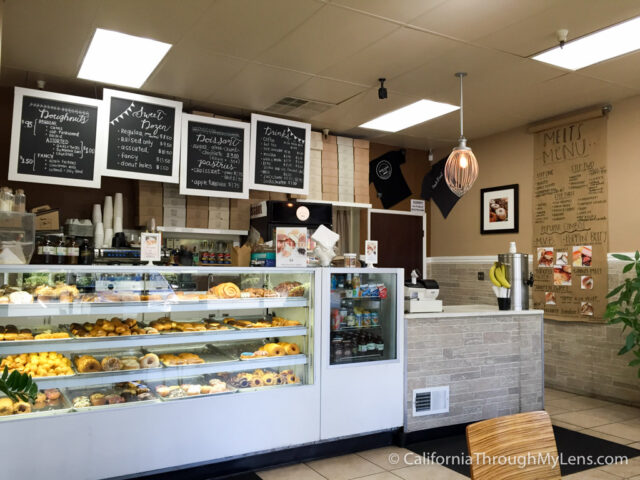 The interior resembles an average donut shop with an upscale vibe. They have chalkboard menus, newspaper clippings talking about the spot, and rustic yet modern decor.
The Donuts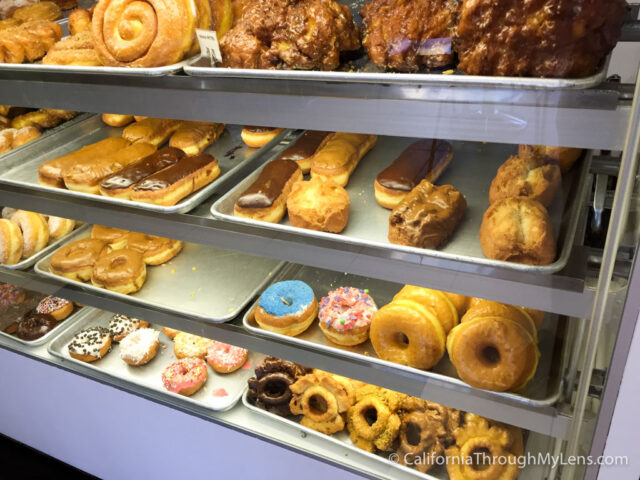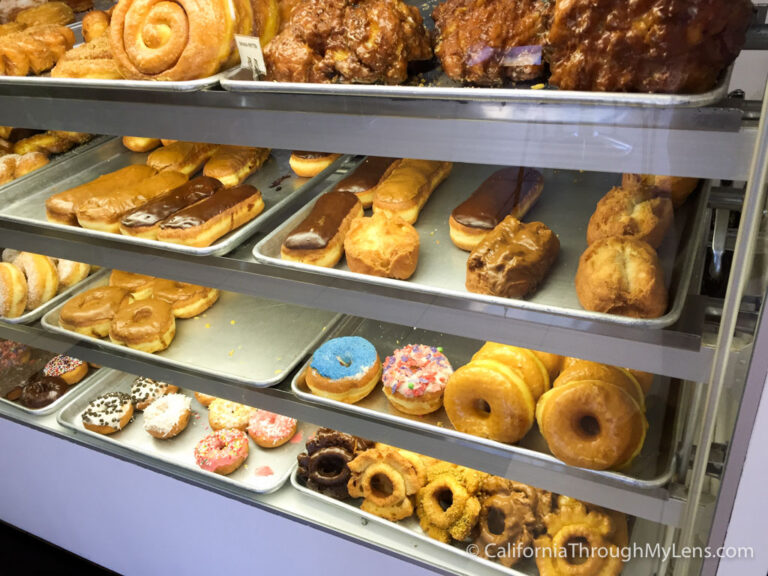 Of course, the reason I came here was for the donuts and walking up to the counter I was impressed by the unique options that they had. I am always partial to donut shops that are trying new and unique types of donuts, and there were quite a few to like at Sweet Dozen. Here is what I got: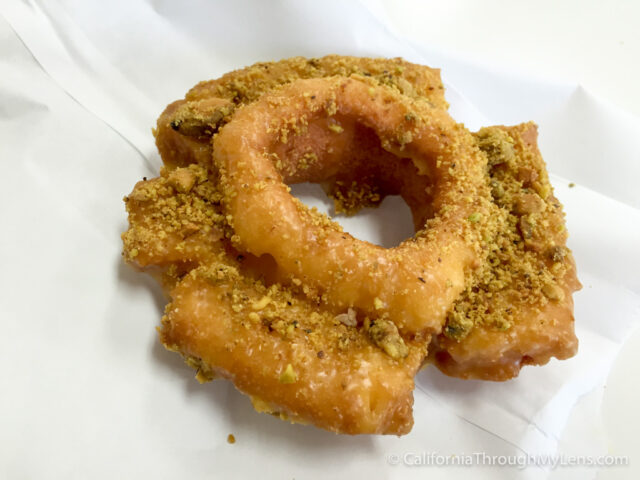 Pistachio Old Fashioned – Old fashioned is one of my favorite types of donuts. Still, you do not often see people stray from the chocolate and maple options for something like Pistachio, as Sweet Dozen did. This donut had an excellent sweet flavor with a hint of citrus. The pistachio crumbs also added a lot to the donut, and it even tasted like there was a little salt on it, which helped to bring out the sweet. I was a fan.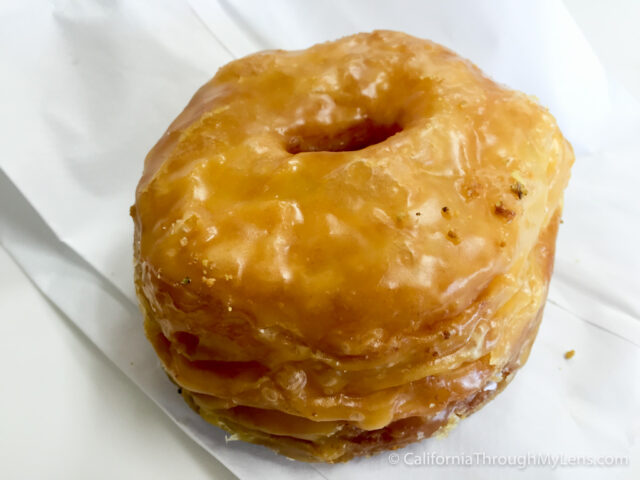 Honey Croissant Donut – The croissant donut is the craze in donut shops right now, but this one is probably the best I have ever had. It had a crazy big flavor with a delightful honey taste, the donut itself was moist and practically melted in your mouth. I cannot wait to eat it again.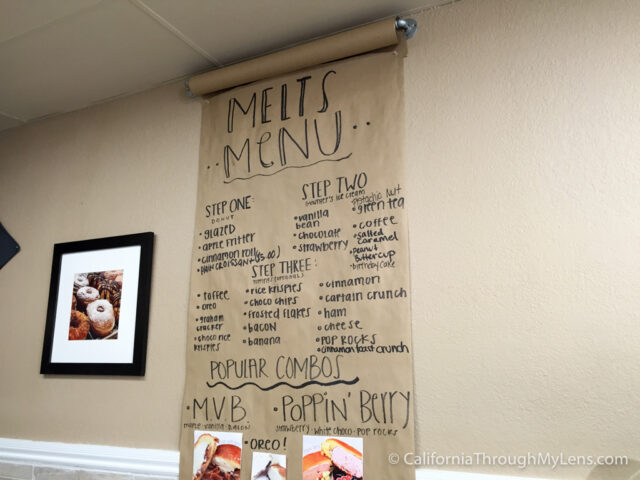 They also have an entire melts menu where they will melt ice cream in the middle of your donut. It was the morning, so I didn't try this, but I imagine it would be fantastic as well. Even though this spot is a little outside of Sacramento proper it is still the best donut shop I have found in the area. I highly recommend you try it out if you are looking for a sweet treat and let me know what you choose in the comments.