Fire Sign Cafe: Amazing Breakfast in Tahoe
On Highway 89, in the blink and you miss it town of Tahoe City, sits one of my favorite restaurants in the Tahoe area, Fire Sign Cafe. If you know me, then you know that breakfast is essential, and if there is not a donut place to try, then I am always on the lookout for something a step above the typical diners, preferably with Eggs Benedict. Fire Sign Cafe came highly recommended, so I figured I needed to give it a try on my Tahoe road trip. This visit was from 2015.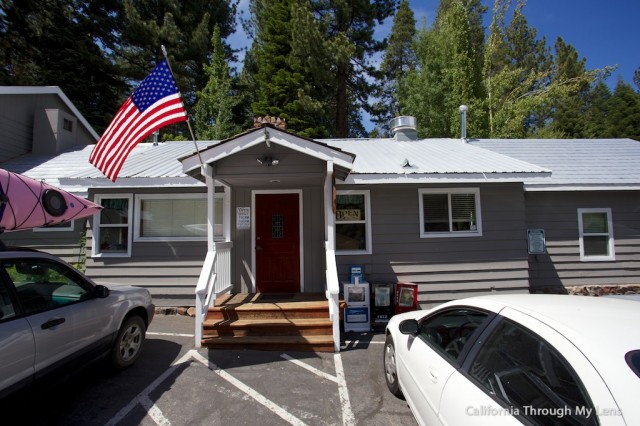 Details
Hours: 7 AM – 3 PM every day
Cost: $8-$12 a person
Be prepared to wait during busy times.
All information from 2015
The Restaurant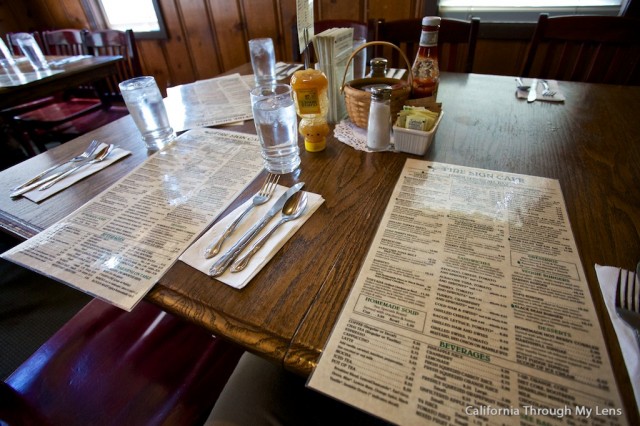 Fire Sign Cafe has a decent amount of tables for the small town it resides in. Since the food is good though, you will often find a wait if you go during a busy time. They have a bunch of chairs so that you can wait outside, making it is a nice place to relax as you wait for your seat.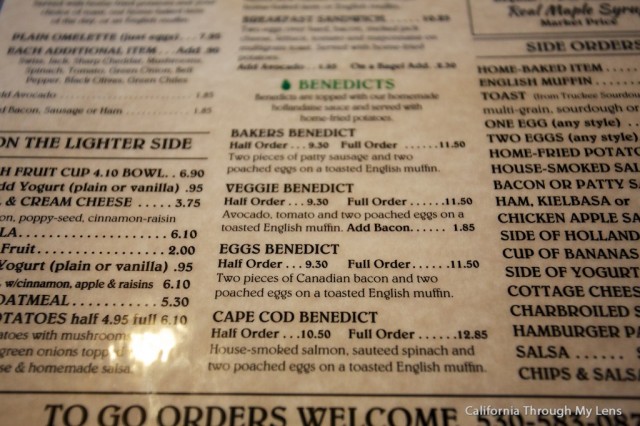 The interior of the restaurant is what you would expect from a cozy little kitchen dinner, and the staff is welcoming and happy as you make your way to your table. The menu here is extensive, and the breakfast is served the entire time they are open so you can always opt for breakfast food or one of their many sandwiches.
The Food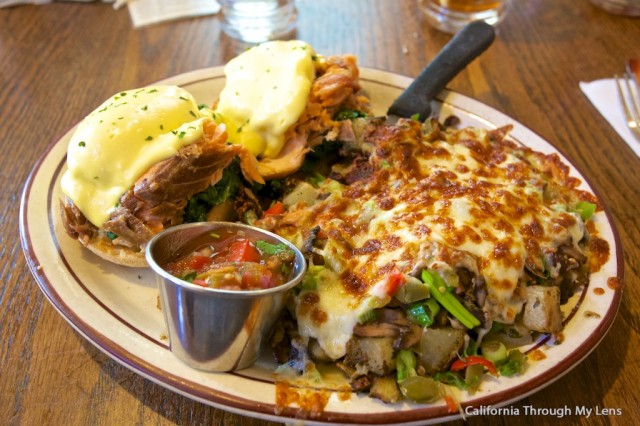 The sole reason I came here was for the Eggs Benedict. They had four different types, but it was an easy decision as I got the smoked salmon (that they smoke in-house) and the upgraded potatoes with cheese and vegetables.
Other members of my group got the veggie Eggs Benedict with avocado and other veggies and the home-made black bean burger.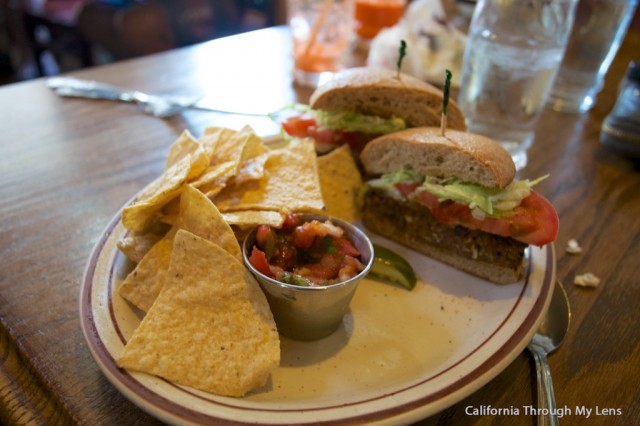 When the Eggs Benedict appeared, I knew I was in for a treat; just the presentation alone was amazing. When I bit in, it was everything I had hoped for. The fish was flavorful but not overpowering, and the Eggs Benedict was prepared perfectly with just the right amount of sauce. The potatoes were equally as good, and I highly recommend the upgrade to the cheesy vegetable ones as they were much better than the normal ones.
The other members of my party raved about their food as well. The black bean pesto burger was a huge hit for my wife.
When we finished, the waitress told us that they also make home-made peach cobbler, how can you say no to that? We split one for the table, and it was different then I expected, more of a pastry then I am used to. It was good, but it wasn't as good as my food.
All in all, this is one of the best places for breakfast in the Lake Tahoe area. I cannot wait for the next time I get to go here, as it is worth the stop. I would love to know what you think in the comments as well.