After stopping by Border Fields State Park I got a chance to check out the Tijuana River Estuary, literally on the other side of the wetlands from where I was. This park is a stones through from Imperial Beach and has preserved a massive habitat for many different birds.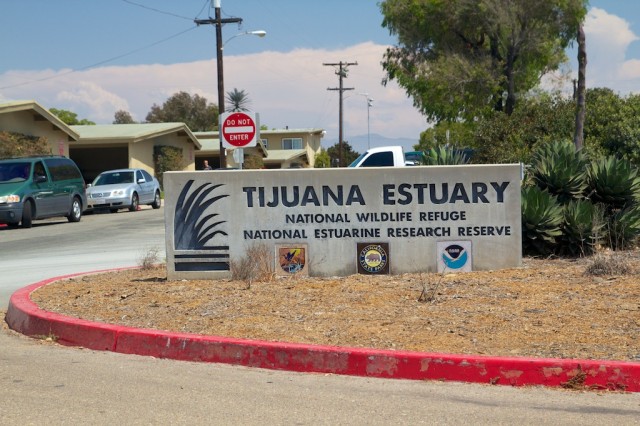 Details
Free
Open Wed-Sun – 10:00am to 5:00pm
3 miles of trails
The parking lot is located right next to the visitors center so I went in to ask about the park. The center itself was full of helpful people and lots of information on the birds that passed through the area.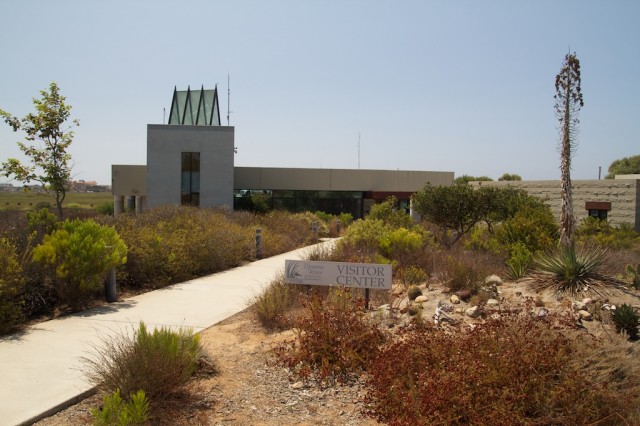 I especially liked this map that showed how the migration process happens for the birds.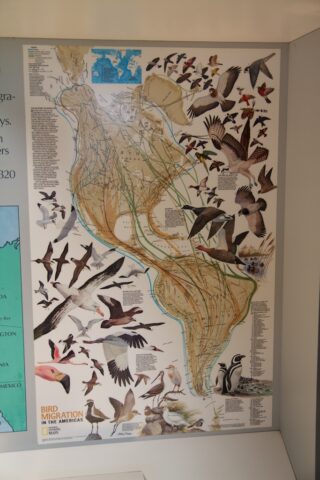 After walking around and checking out the presentation for a little while I went outside and started walking the trails.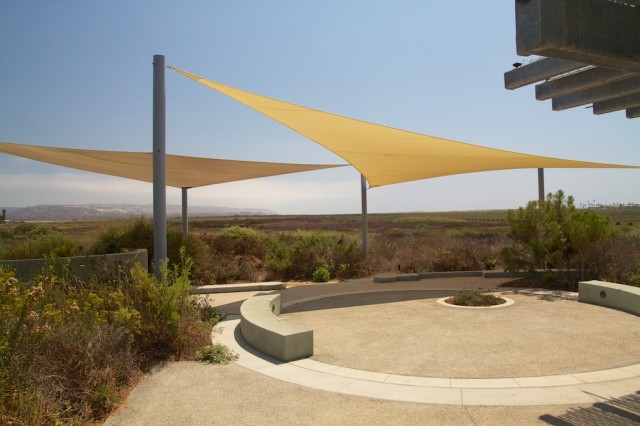 Right off the bat I walked down to the dirt path and saw a beautiful white bird. I have no idea what this bird is but it was nice to be able to see some life here and the white was a great juxtaposition of color next to the green, perfect for photography.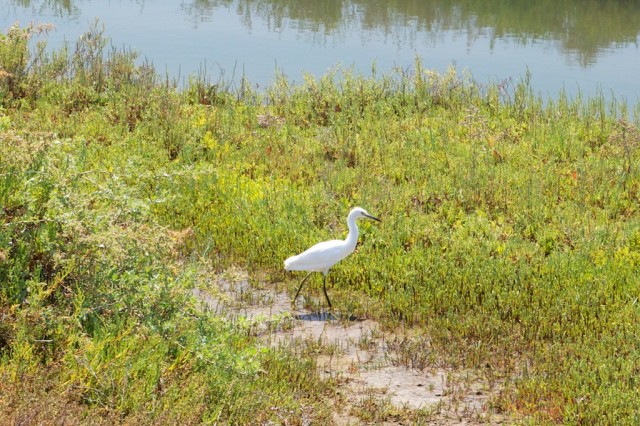 I walked for another mile on the trail and passed a lot of beautiful plants but saw no more birds. There are many different benches that you can sit and relax on while you are waiting for the birds to come closer, and you can even see the hills of Tijuana from this view point.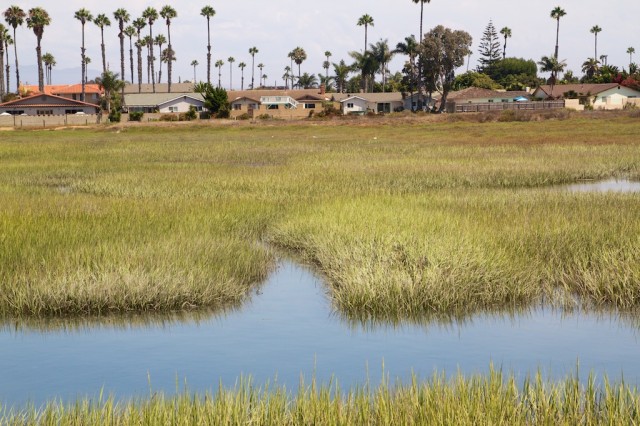 This area really is beautiful and has a lot to offer the walker. I would love for this to be closer to me as it is a perfect example of what a habitat like this should be and I would walk it often.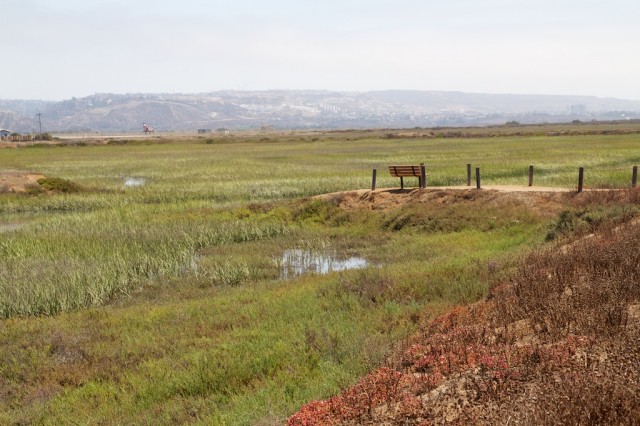 Check out the rest of the pictures and get directions below.
Photo Gallery
Get Directions