The Blythe Intaglios are a series of massive figures etched into the ground centuries ago by the Native Americans living in the area. The drawings are called geoglyphs, and the largest of them is over 170 feet in length. While you can experience them from the ground, they are best seen from the air. Here is all the information on this incredibly unique part of California's history.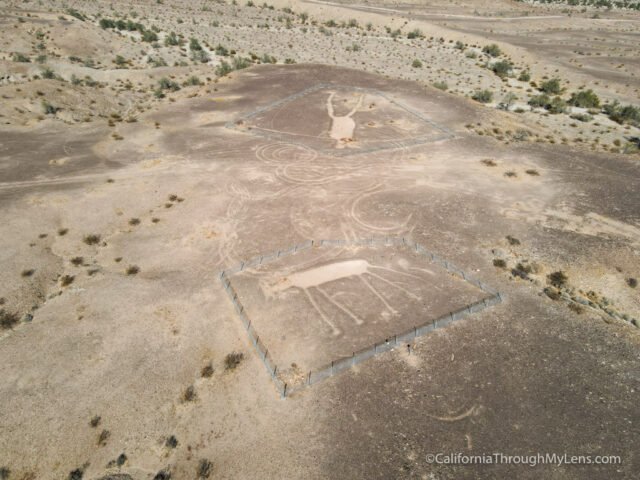 Details
Free to visit
Please be respectful
There are five figures to see
Location coordinates – 33.80138511796373, -114.53439384749461
Getting There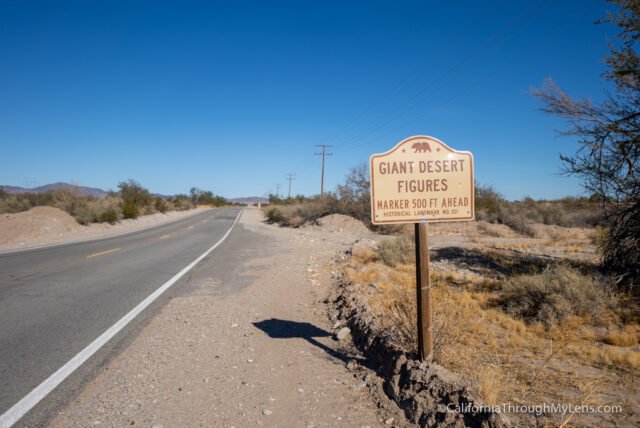 The Blythe Intaglios are located about 4 hours from Los Angeles in the city of Blythe (right on the Arizona border). To get there, you will take the 10 Freeway all the way to Blythe and then get off on exit 241 for Intake Blvd.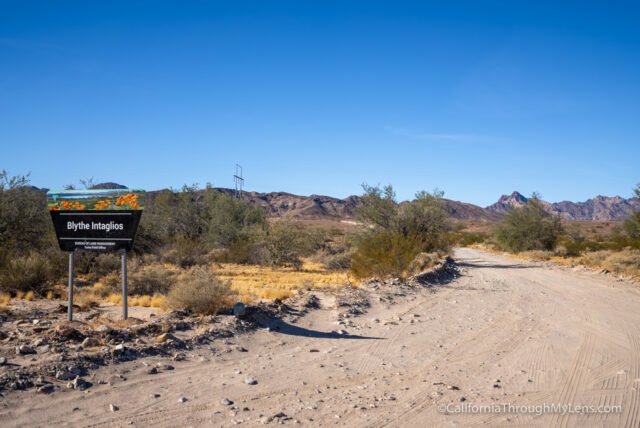 Turn left and follow this road for around 15 miles. Eventually, you will see a small sign for "giant desert figures." You will then turn left on the dirt road past the sign. The dirt road was pretty rough, but it is short and would have been passable in a two-wheel-drive car when we went.
The Figures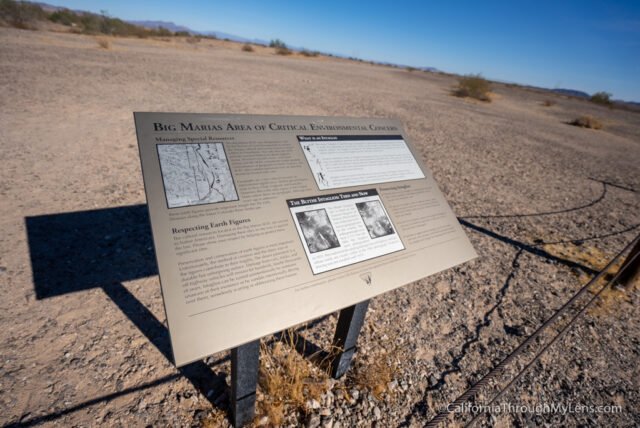 The first two of the five figures can be seen on your right when you drive in.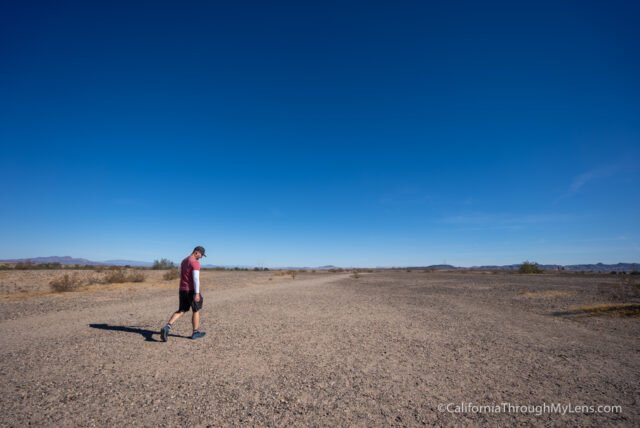 There is a parking area for it and a trail that takes you out to the gate that blocks the figures' entrance.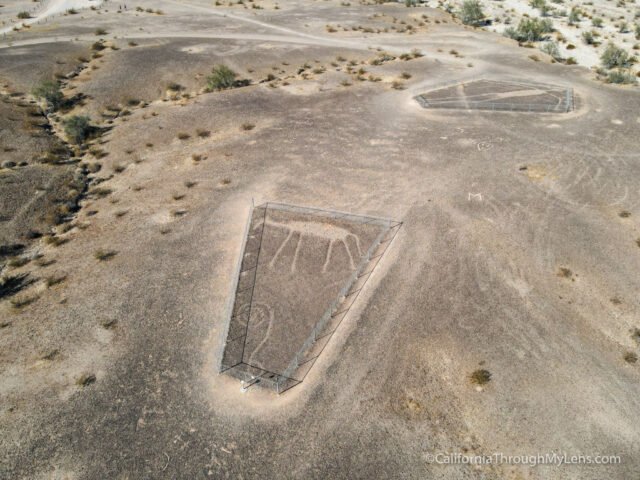 The gate is there because people used to drive their cars through this area.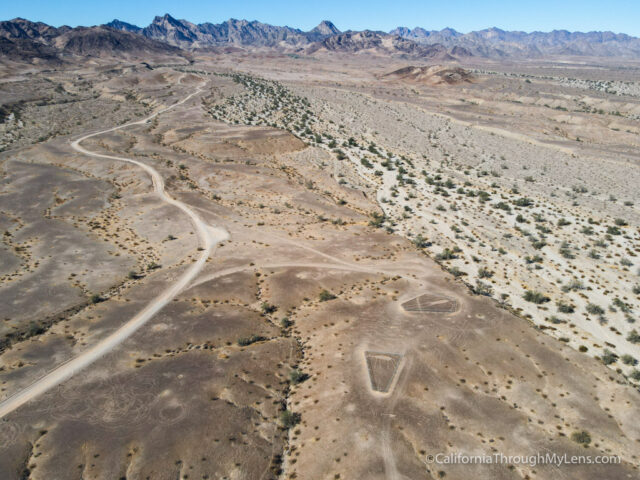 There are two figures here, one of a person and another of an animal.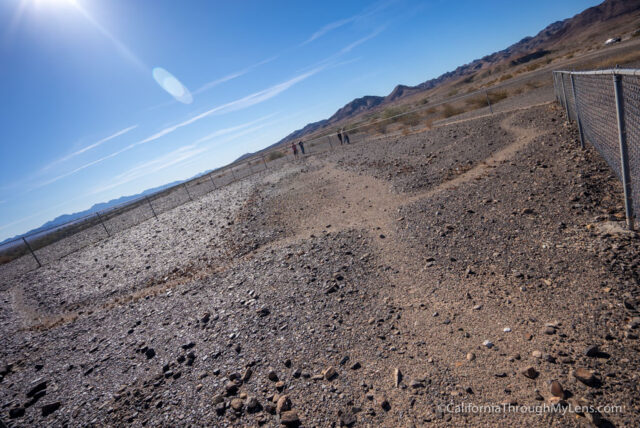 They do not know what the figures actually represent, but they have some theories, and you can read about them on the plaques next to each of the fenced-in areas.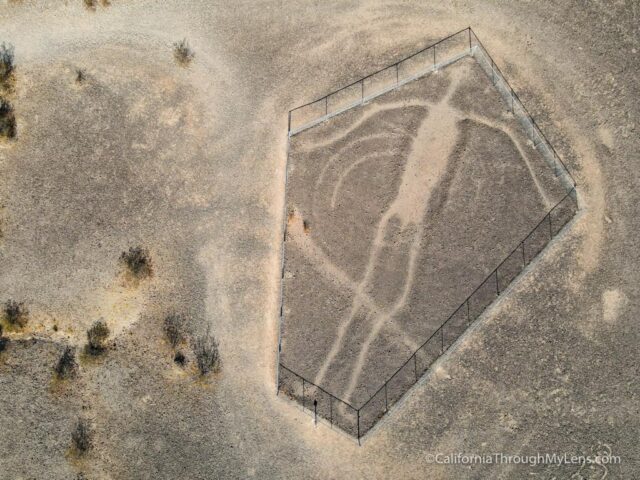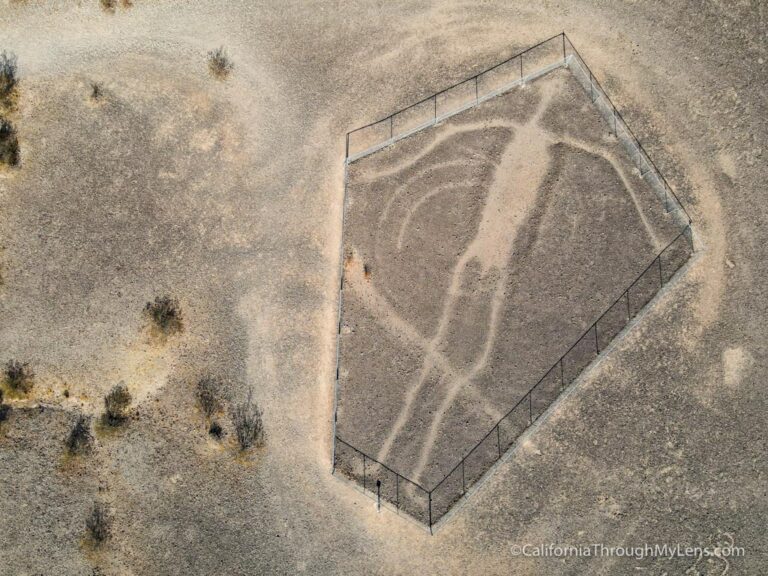 After exploring these two figures, you will want to get in your car and drive a little more to the third figure. Here there is another parking lot and another trail to walk out to it.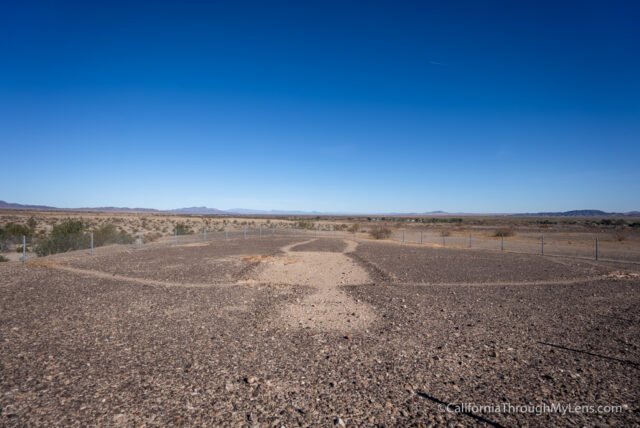 This is also the figure of a human as well.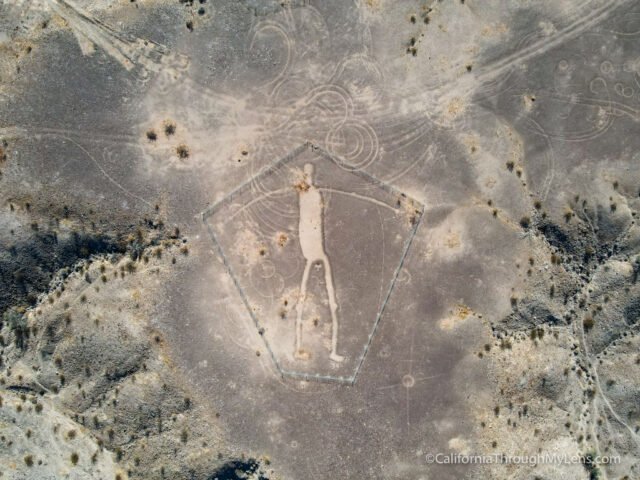 Lastly, there are two more figures south of here that you can walk to but don't have any roads to drive.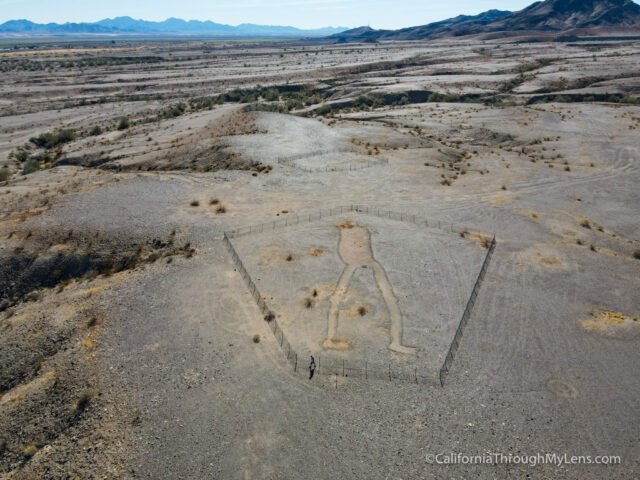 These two figures are another animal and another human. The human is the largest of the human figures.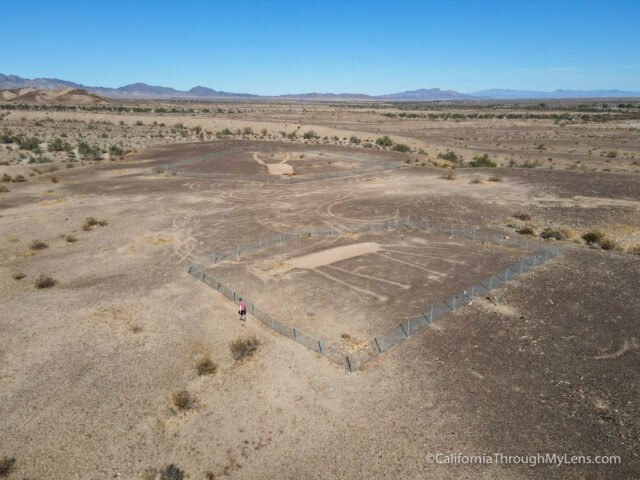 I was blown away by the spot when I visited. It is such a unique thing to experience in the California desert and well worth the visit if you are in the area. It is best experienced from the air, though, so bring a drone if you have one. Check it out and let me know what you think.