Dana Point Tall Ships Festival: Participating in a Cannon Battle
Dana Point is a small coastal town in Orange County, and once a year, it has a dozen or so tall ships descend on its harbor for the annual Tall Ships Festival. I saw the fliers for this when I was down in Dana Point a few weeks ago to write this post and added it to my list to go back and see. I am glad I did as I participated in the cannon battle, and it was ten times better than I anticipated it being. Here is all the information so you can have this awesome experience next year.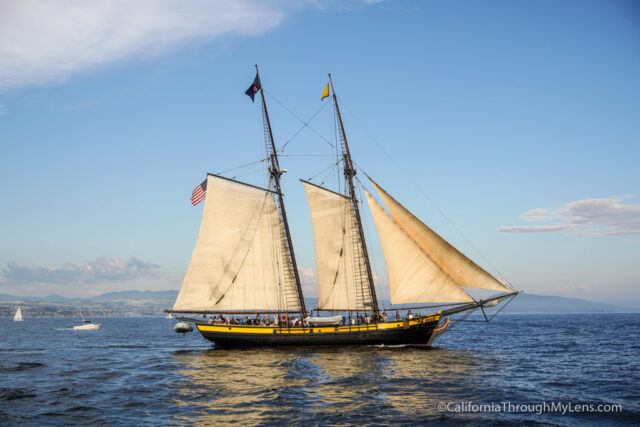 Details
$45 to ride on the escort boat in the cannon battle, $70 to ride on one of the actual ships (as of 2017).
This price included access to the festival which let you walk on the boats and go to the Ocean Institute
Location: 24200 Dana Point Harbor Dr, Dana Point, CA 92629
This information is from my time at the festival in 2017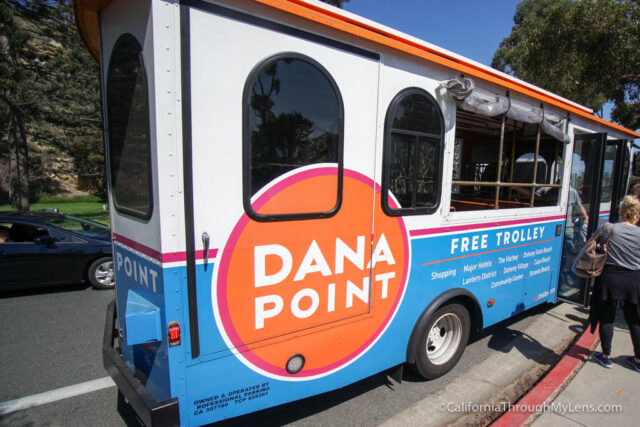 The festival is put on yearly by the Ocean Institute, and while there was a decent amount of people, it was not difficult to get around and see everything. You did have to park about a mile and a half away though, and take a shuttle to the lot since there was no parking there.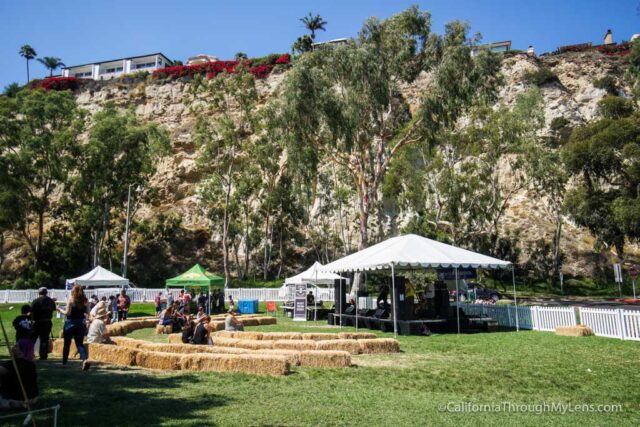 The festival has all of the things you would expect, like live music, food, and vendors selling their arts and crafts.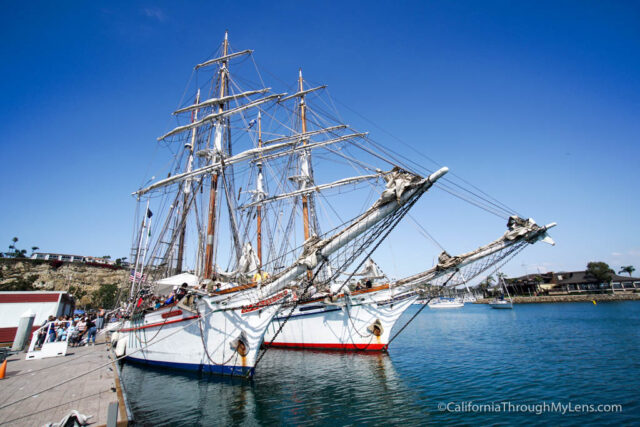 I went right to the Ocean Institute though, so I could get on board the boats and check them out.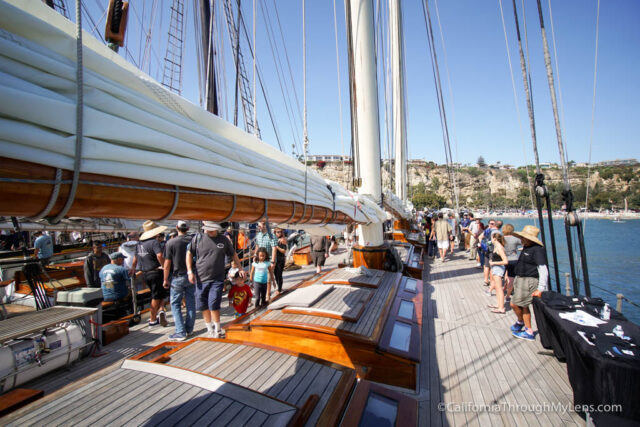 Since it was late in the day, I only got to walk onto three of the boats before they closed them off, but I picked the three oldest, and it was a lot of fun to see them up close.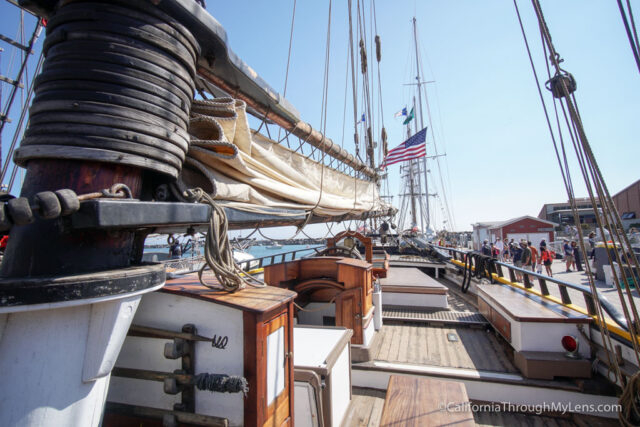 You could even look inside the boats and take pictures with the ship's wheel.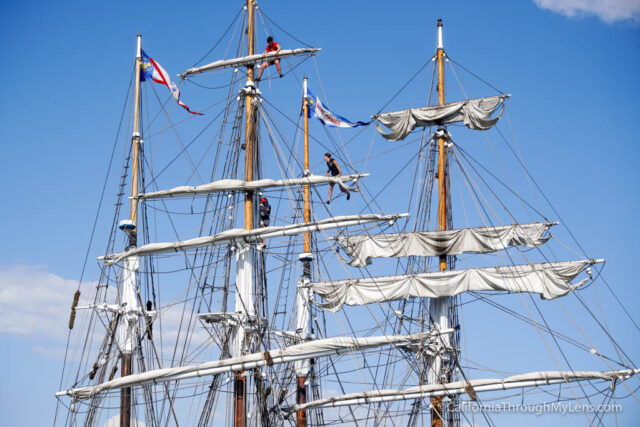 After getting off the boats, they were getting them ready to take out on the ocean, and you could see people climbing up to take down the sails. I would not like to have that job.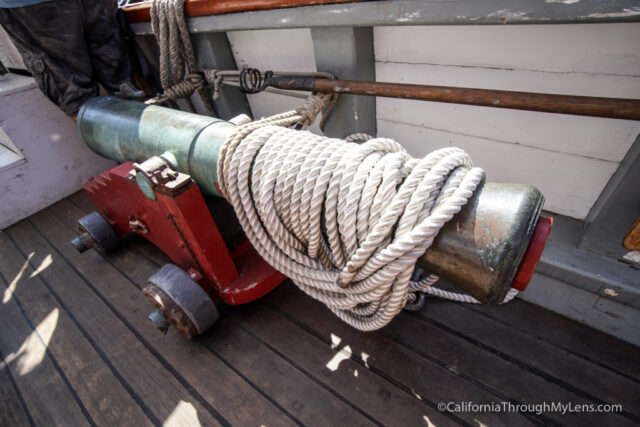 Cannon Battles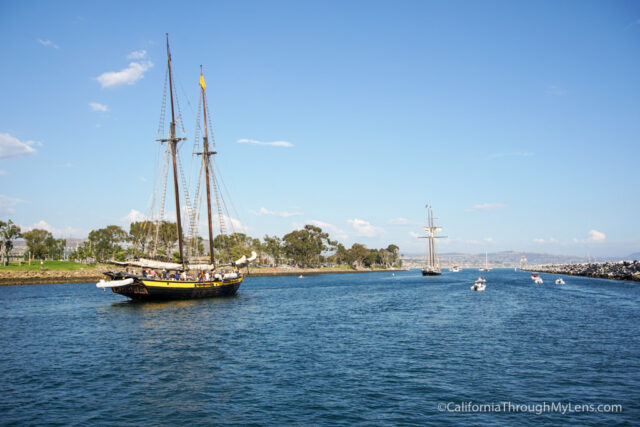 From there we got in line to board the escort boat, which is the only one with a motor, I chose this boat because it just goes around the whole event so you can see all of the ships instead of just staying on one.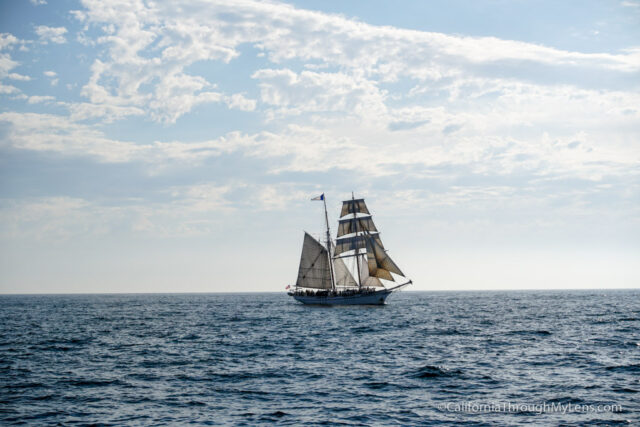 It would be cool to be on a boat with a cannon though, so maybe I will do that next year.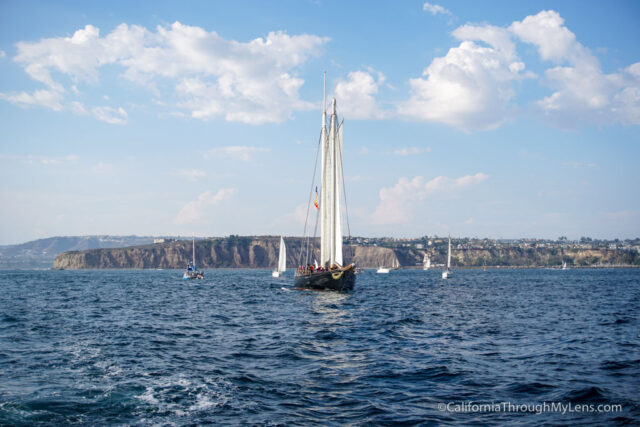 Our boat slowly crawled out of the harbor with the other tall ships before making it into the open ocean.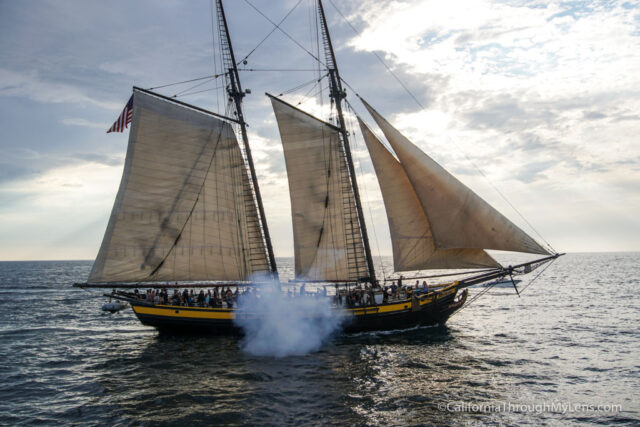 From here, we just started following the tall ships around and watching them as they shot fake canons at each other.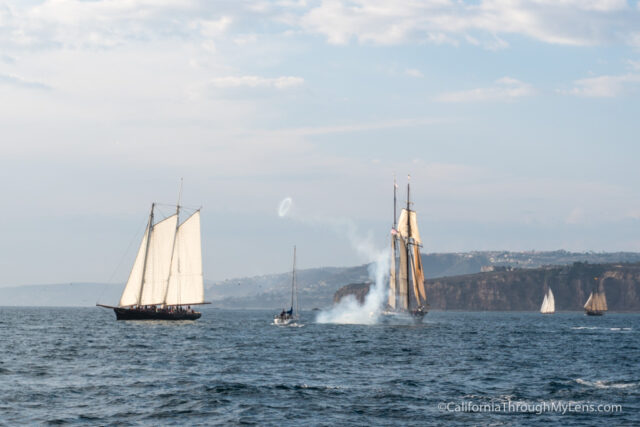 It was a lot of fun though because they shot us a few times too, so you really got a feel for the cannon's power.
I took way more pictures and videos than I planned to, but how often do you get to have such a fun experience like this?
Here is a video I made of my time at the festival.
After an hour and a half, we got back to the dock and were let off the boat. It was a great time and one that I plan to do again next year. If you do not live near Dana Point, there are other Tall Ships Festivals around California that you can visit as well. Let me know what you think in the comments.