Biking from Huntington Beach Pier to Newport Beach Pier
If you are into biking, there are so many fantastic trails in southern California. Everything from the Santa Ana River Trail to biking around Joshua Tree National Park is available to you. One of the best things about Southern California though are the amazing beach trails that you can bike. I especially like the path from Huntington to Newport Pier as the trail is flat, and it is an accessible trail for families and those new to biking. Here is all the information so you can do it yourself.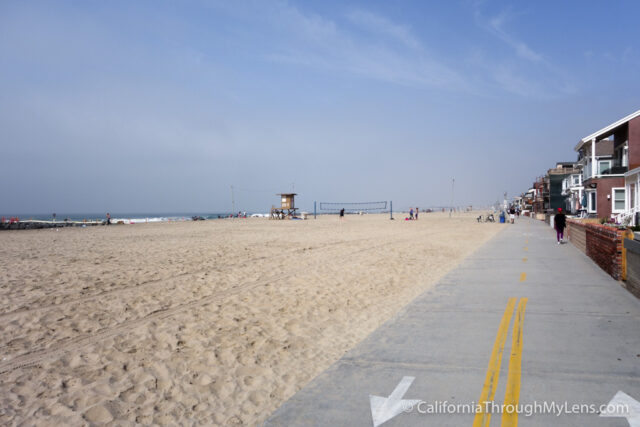 Details
12 miles, you can turn around whenever you like though
Mostly flat
Here is a good map you can follow
Information from my visit in 2017
Getting There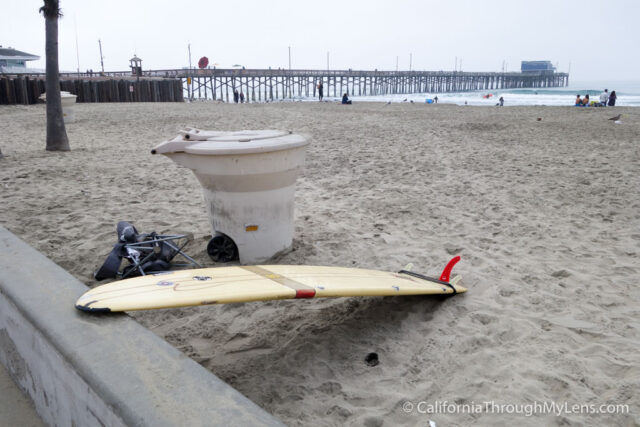 You can park at either Newport or Huntington, but I highly recommend parking at Huntington as there are massive parking lots right at the beach, which cost $10-15 for the whole day. Newport has a few parking lots as well, but they are smaller, and the parking options are a lot less plentiful then Huntington.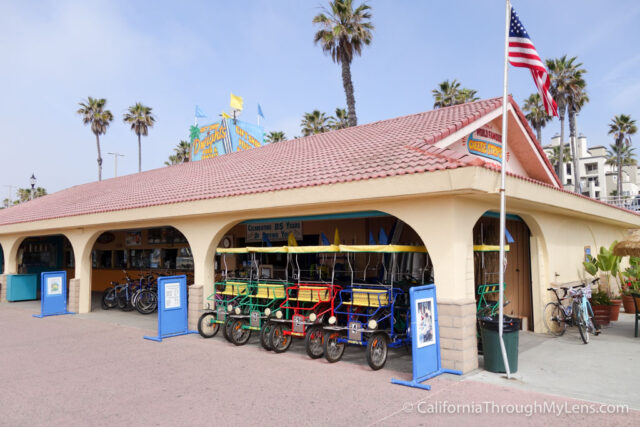 If you don't have a bike, you can rent a beach cruiser at one of the many spots along this path.
The trail starts right outside of the parking lot, and it is a full cement trail. That being said, it is still pretty packed during the summer, especially near the pier, so I wouldn't recommend heading down there if it is busy.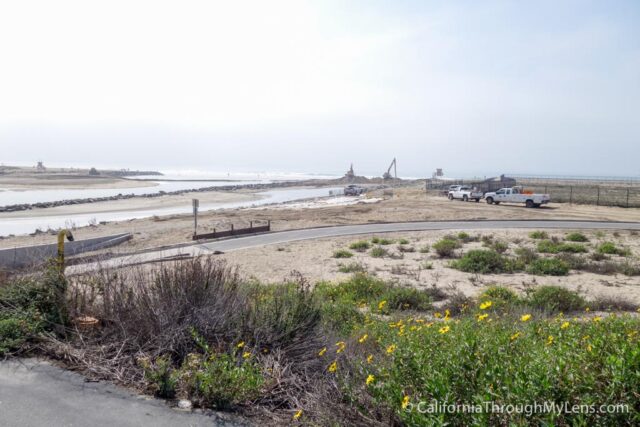 From here, I usually head down to Newport first. The trail goes right along the beach for the first 2 miles.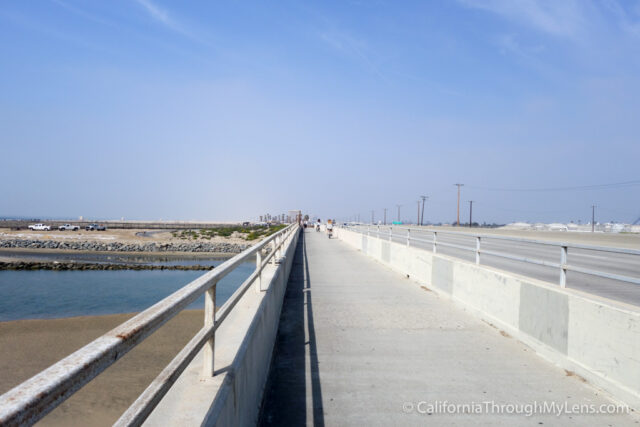 From there, it heads over the bridge where the water runoff goes under, and for the next 1.5 miles, you will be paralleling the road. It is a one-lane road though, so it isn't scary to ride along.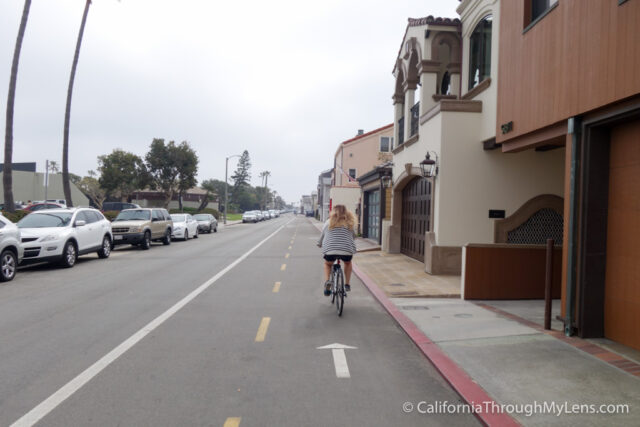 After riding through this section, you will be able to go back out to the trail along the sand at 36th Street.
From here, you can ride the path all the way down to the Newport Pier. It does get packed near the parking lot and pier though, so you might choose not to go all the way there if it is busy.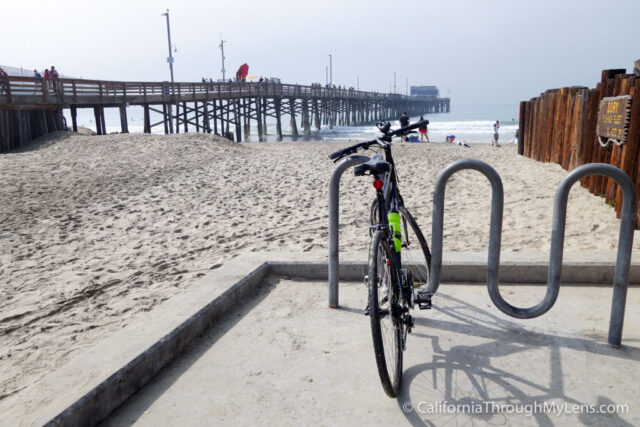 I usually ride all the way to the pier; it is a great spot to hang out, lock up the bikes, and just walk around or grab some food. On Sunday's they even have a little farmers market here as well, which is fun, especially if your bike has a basket.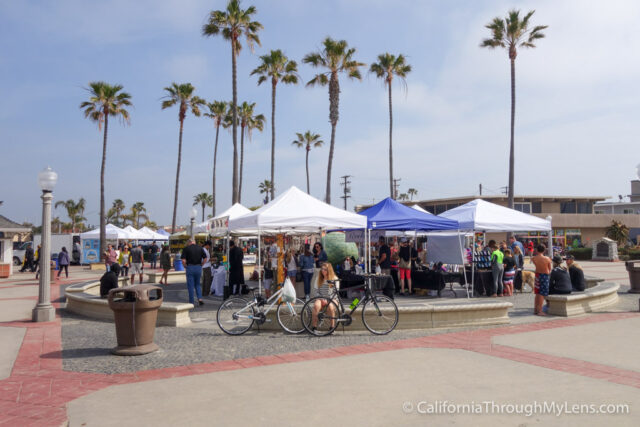 From here, you will be heading back the way you came, or you can extend it another 3 miles each way by going all the way down to The Wedge (a beach with crazy big waves) at the end of the Balboa Peninsula.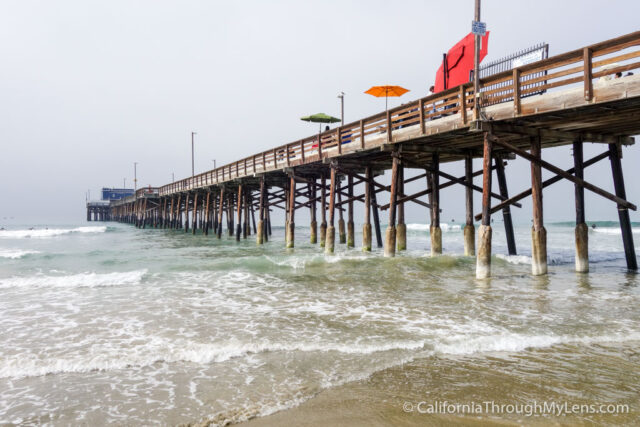 On the way back, depending on how you feel and where you parked, you can extend the ride down to the Huntington Pier as well. I don't always go here if it is busy, but I like people watching and just hanging out near the pier. Plus, they have lots of bike locks under the pier, so it is easy to leave your bike and explore or walk Main Street.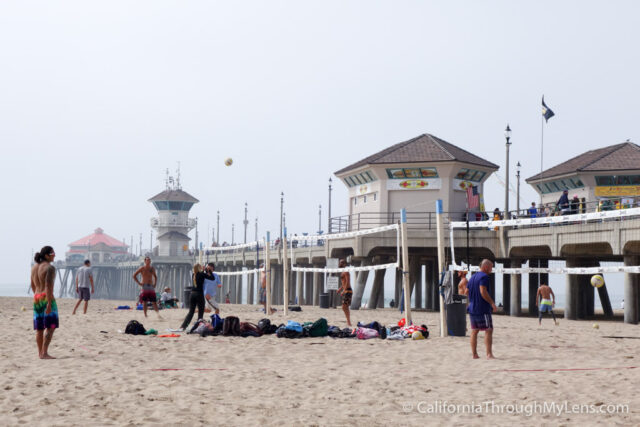 All in all, this is a fantastic flat trail for the whole family to enjoy. I highly recommend you give it a try if you live in the area and make sure to let me know what other trails you like below.