Fox and Goose Public House in Sacramento
Located in downtown Sacramento, the Fox and the Goose is as close as you can come to a traditional English pub without leaving the country. Everything from the decor to the bar has been designed to create that particular pub atmosphere. It is a bloody good place for a meal or a drink, and I highly recommend you visit it if you get a chance, here is all the info.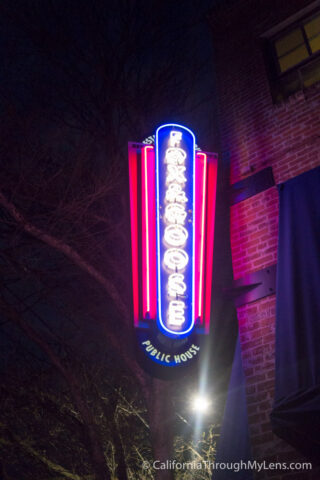 Details
Cost: $12-$15
Location: 1001 R St, Sacramento, CA 95811
Information from my visit in 2016 and 2018
Getting There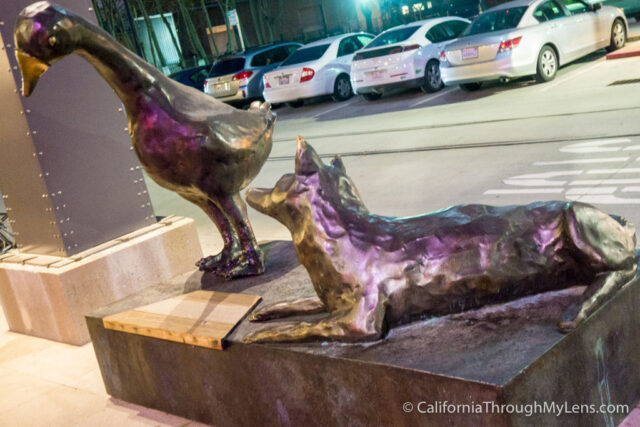 Fox and Goose Public House is located near downtown Sacramento on the corner of 10th and R Street. There is street parking around the restaurant; you should be able to find a spot other than on busy weekends. There is a fun neon sign on the corner of the building and a large metal fox and goose outside as well.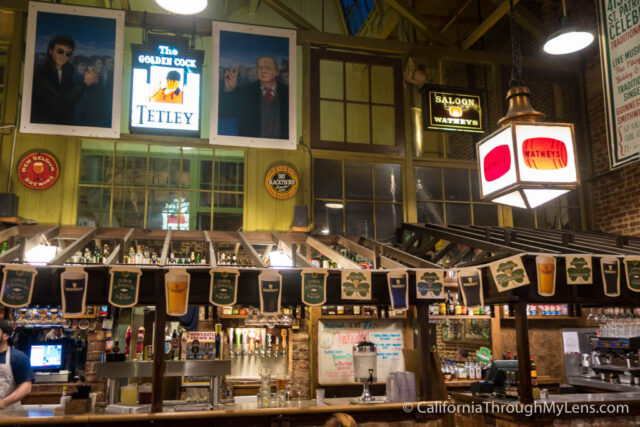 When you walk into the restaurant, you will immediately be in the bar section. You can get a drink or eat here, or you can grab a copy of Union Jack (British newspaper) and head to the main room to grab a table.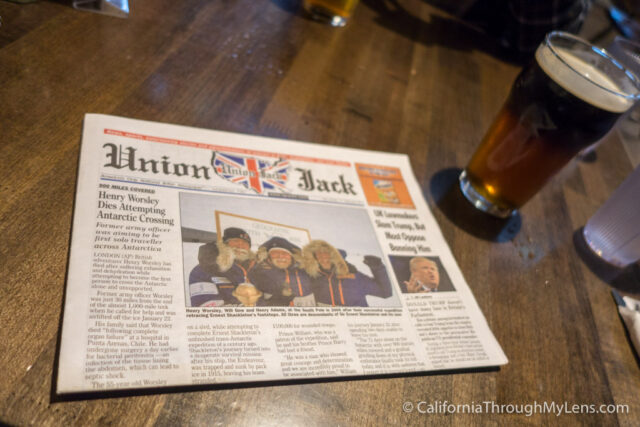 I should also note that they have a beautiful private dining room in the back, and the bathroom area is designed to look like the London Underground, which adds to the charm.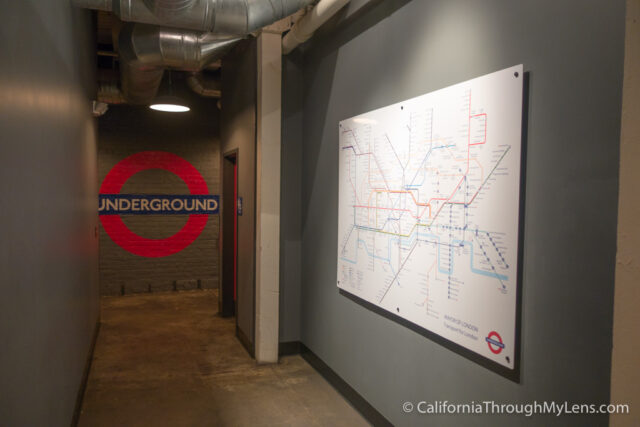 While looking over the menu, there was no shortage of fun British food. I asked for a recommendation though and was told the Corned Beef Hash or the Fish and Chips. I ordered the hash, and my wife got the fish and chips.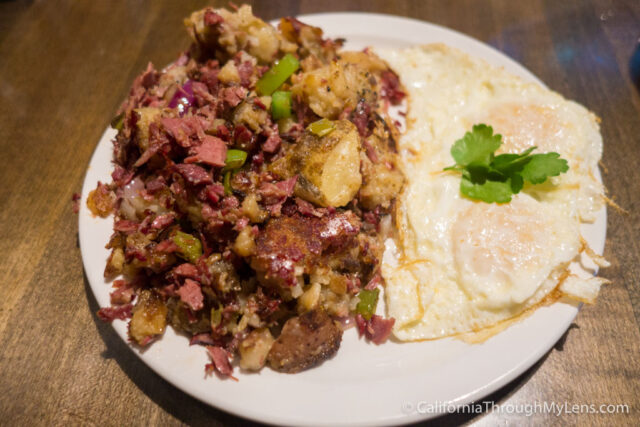 The corned beef hash is impressive. It includes juicy corn beef grilled together with country potatoes, onions, and bell peppers. Add to that two eggs cooked how you want and just mix it all together and go to town. It is fantastic; I think about it to this day.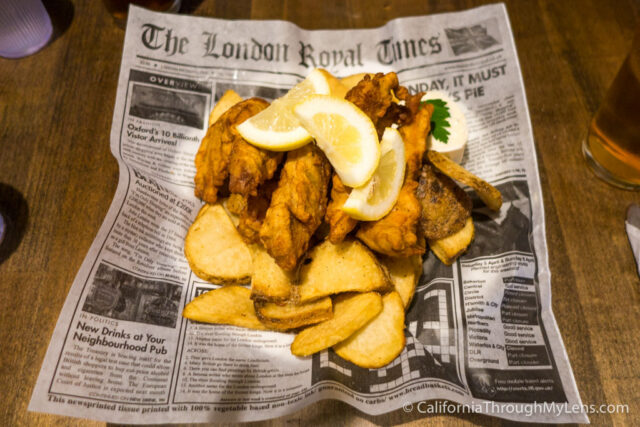 The fish and chips melt in your mouth. They come with fish battered to perfection and an excellent home-made tartar sauce to dip them in. The tartar sauce is sweet and works well with the battered fish; I do recommend sprinkling vinegar on top though. The chips that come with it are like the baby of a country potato and a French fry. They are cut thick with the skins on it and grilled like a country potato. They are smothered in salt and pepper, which goes well when you dip them in the tartar sauce.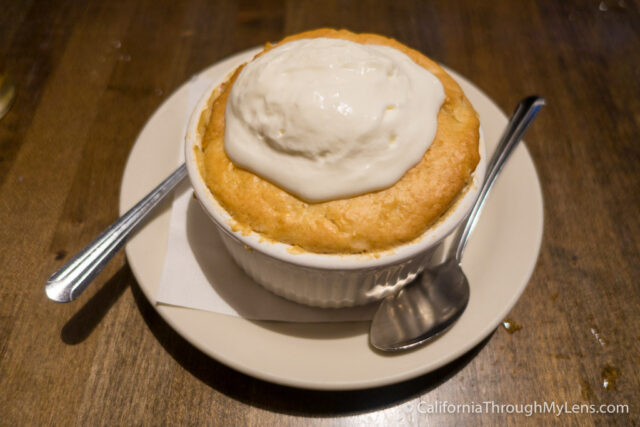 Since the rest of the food was so good, we decided to go big and order Oiliberry cobbler for dessert. The cobbler consisted of a very moist puff pastry crust with sweet berries inside and Devonshire cream on top. The cream is like a sour cream and sugar-based concoction, and it is way better then you would think, especially with the sweet berry taste.
Everything was fantastic, and I was impressed that the prices were in the $10-$15 range, which is not a lot for great food like this. While I do not get to Sacramento as much as I would like, I will be back as I really enjoyed Fox and Goose. Let me know what you think in the comments.