Fork and Love Restaurant (Now Charlotte's Tavern) in Groveland
In the town of Groveland, Fork and Love is something you would not expect to find. The food here is fresh, interesting, and well prepared, with an interior that looks like you walked into a gastropub in San Francisco. The wood tones, copper metal chairs, and full drink menu is a welcome addition to the small town, and the food follows with unique dishes and exciting flavors. This spot is one you shouldn't pass up when looking for a good meal on the way to Yosemite. Here is all the info.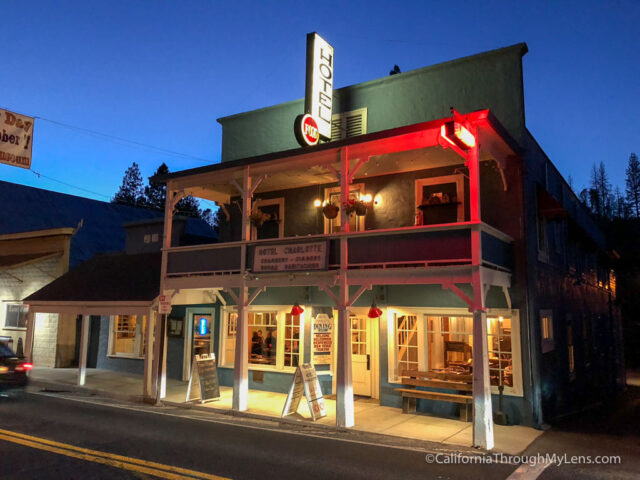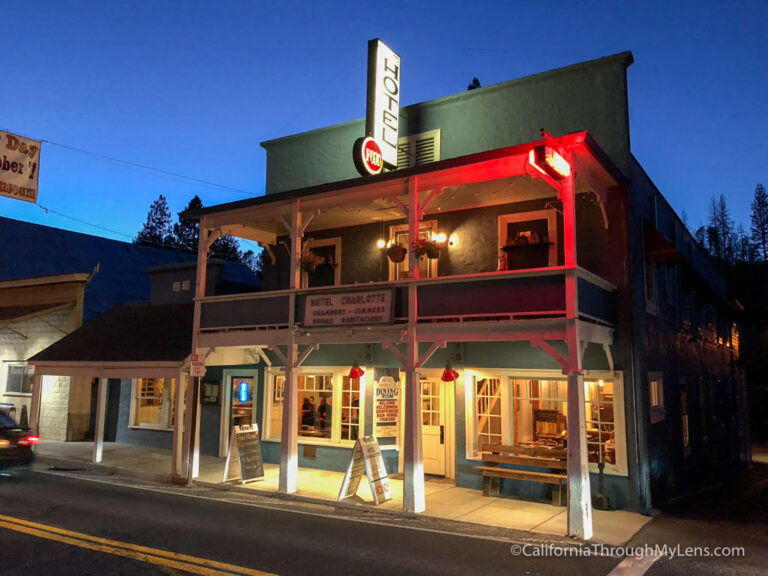 Details
Cost: $15 – $20
Location: 18736 Main Street, Groveland, CA
This information was from my trip in 2017
Usually closed in the winter, but check before you go.
Getting There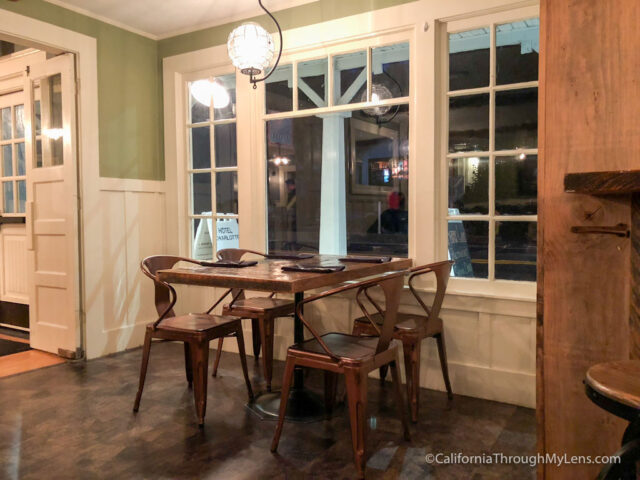 The town of Groveland is only a few blocks on one main street. Fork and Love is right in the middle of town in the historic Hotel Charlotte. It's hard to miss, and street parking is available around the hotel.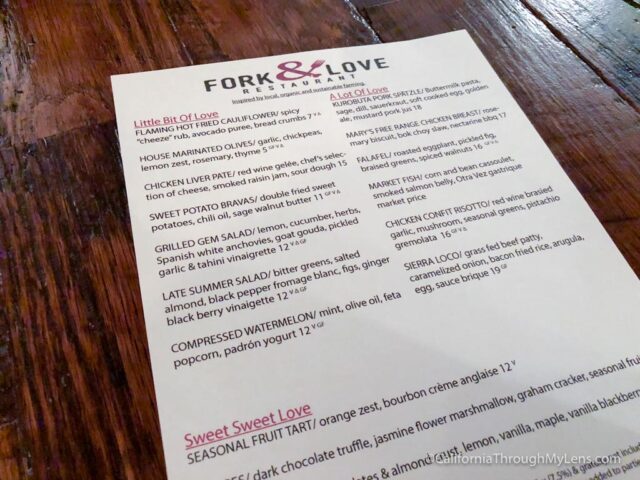 There were a few open tables on a Sunday evening in late September, so we settled down to look over the menu and ordered the below items.
The Food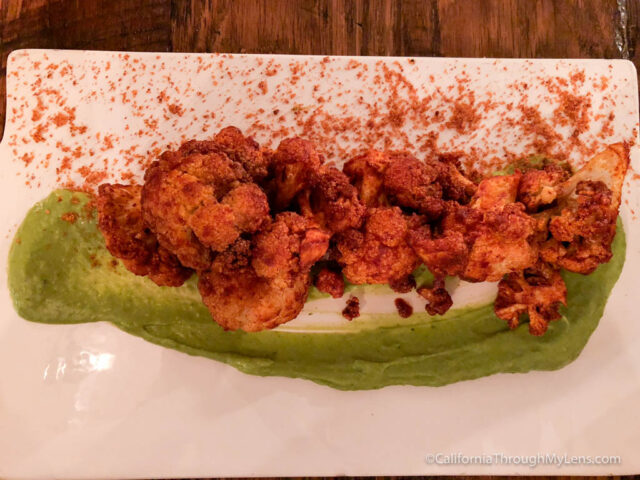 Flaming Hot Cauliflower – They are not joking; this is a spicy cauliflower, but wow, it's good. It has a hot, salty, tangy flavor and the avocado purée serves as an excellent accompaniment to mellow it out a little. The cauliflower is fresh and breaded, not fried, giving it a good crunch without the grease. This is a must order for me, but if you don't like spicy food, watch out as it is "flaming hot."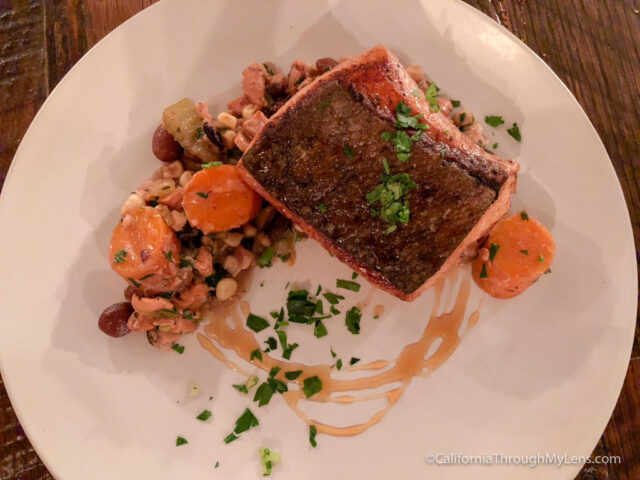 Market Fish – When we went, it was a salmon filet that was served on a smoked salmon belly, corn, and bean cassoulet. It's such a comfort food taste, and the smoked salmon is flavored well. My wife enjoyed it.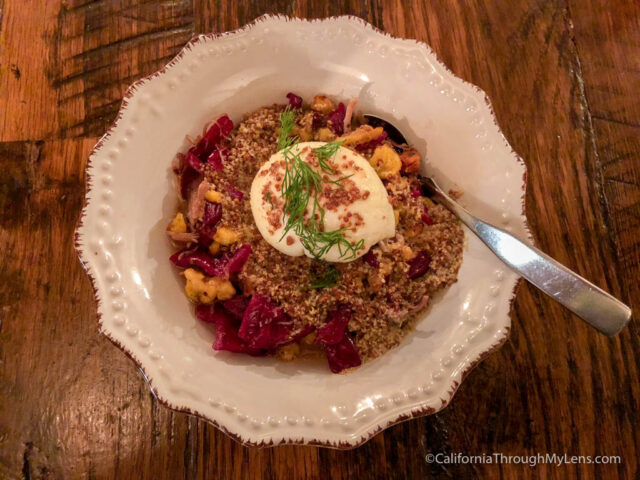 Pork Spatzle – This dish is hard to describe other then to say the flavors are put together perfectly, and it's a great dish if you are looking to try something new. I would almost describe it as a deconstructed German sausage with the spatzle like a carb (if you don't know it's almost like small pieces of a soft preztel), the shredded pork the meat and the mustard, sauerkraut, and egg the toppings. It's unlike any dish I have had before in a good way, and I would struggle to order anything else here but this local specialty. Even the sauerkraut, something I usually dislike, is high quality (like a pickled cabbage) and works fantastic in this dish. Also, the mustard topping is a great way to finish it off. It has that strong flavor of high quality mustard but in a way that doesn't overpower the rest of the dish.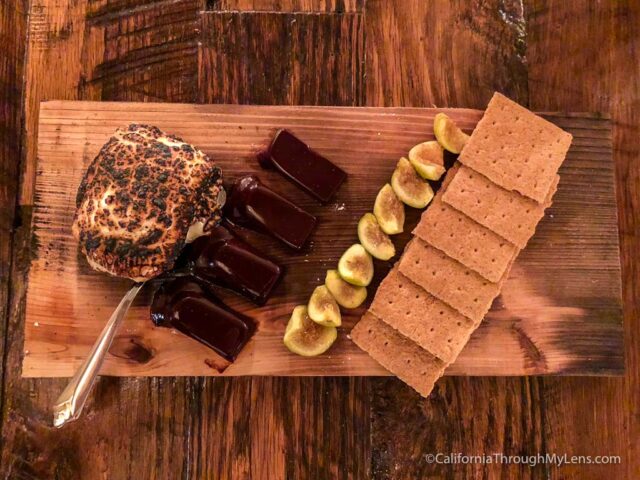 S' mores – Warm dark chocolate truffle, homemade jasmine flower marshmallow and seasonal fruit, which for us was figs, form the base of this non-traditional s' more. You got to put it all together however you liked, and it was a pretty fantastic way to end the meal. I especially liked the homemade marshmallow that was charred like you would at a camp out. I would never think of adding figs to s' mores, but it was pretty great, and I don't know if my wife is going to be able to go back to not having them.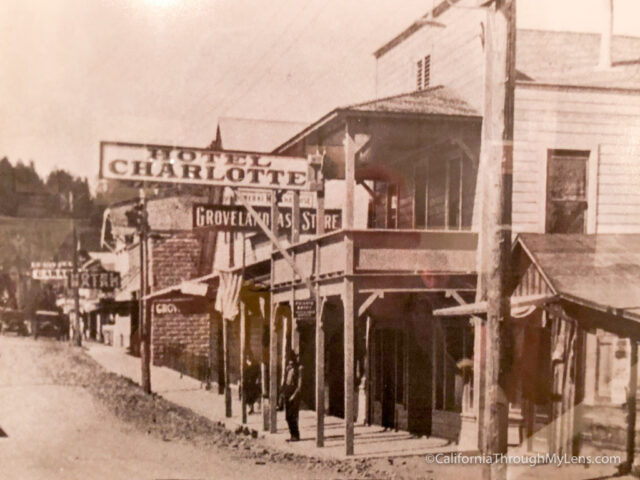 As you can no doubt tell, Fork and Love is a great spot to eat near Yosemite's east entrance. If you are staying in Groveland, then be sure to give it a try and let me know what you think in the comments.