Dino's Chicken & Burgers in Los Angeles
It was late at night, and I was driving home from a travel meet up when I realized I had not yet had dinner. I hopped on Yelp to find something close and cheap, and next thing you know, I was parking in the relatively sketchy area that houses the internet-famous Dino's Chicken and Burgers. I am not going to lie, I went in with low expectations, but let me tell you this place is pure gold. The chicken is a legit flavor explosion, and the price is just right. It may have been the late night craving being satisfied, but I can honestly say this will not be my last time at Dino's Chicken. Here is all the info: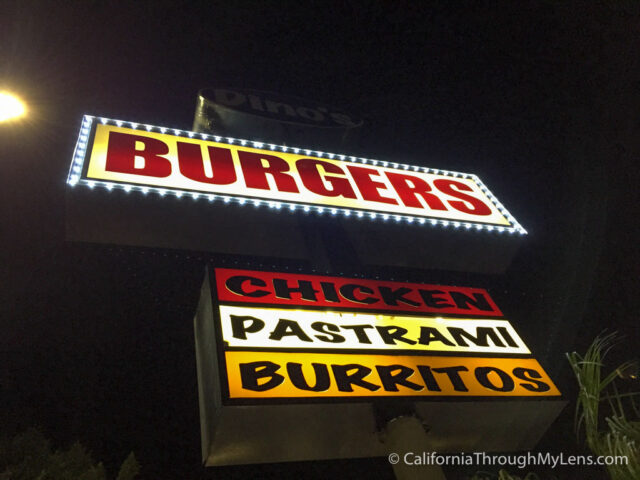 Details
Cost: $5-$8
Hours: 6 AM – 11 PM
Location: 2575 W Pico Blvd, Los Angeles, CA 90006
Information from my visit in 2016 and 2020
The Location
Like I said above, the location leaves a little to be desired if you come after dark. It's not the worst area, but it's not great either. That being said, I was fine with sitting down to eat my food before heading on my way.
The Food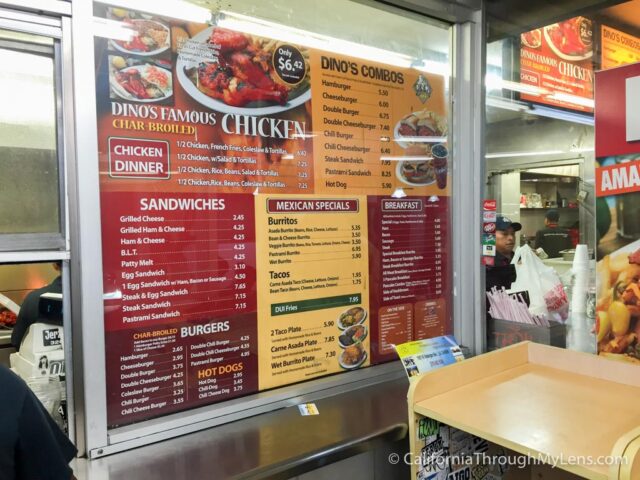 This place has a ton of exciting options for food, everything from chicken and tacos to DUI Fries (pastrami and Asada) are being served on the menu. The internet told me that chicken was where it was at though, so I stayed with that and ordered the half chicken, fries, coleslaw, and tortilla meal.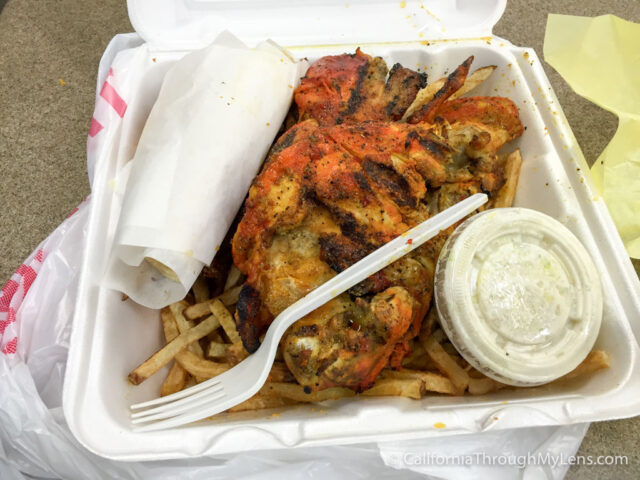 Since the chicken is so famous here, it is always being made. My food was in front of me, ready to eat within 5 minutes of ordering. They didn't even take my money when I ordered either; I just paid when I picked the food up.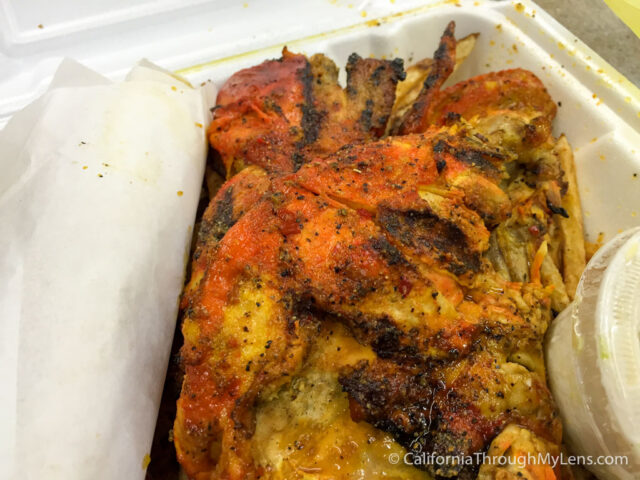 The chicken itself was perfect, it had a ton of spices on it that gave it a delicious flavor, and the meat was juicy and fell right off the bone. Sure it was a little greasy, but that added to the charm at a spot like this.
The fries were served under the chicken and were soaked in vinegar and chicken juice. Now, before you judge me on this, you need to try it for yourself. They are fantastic.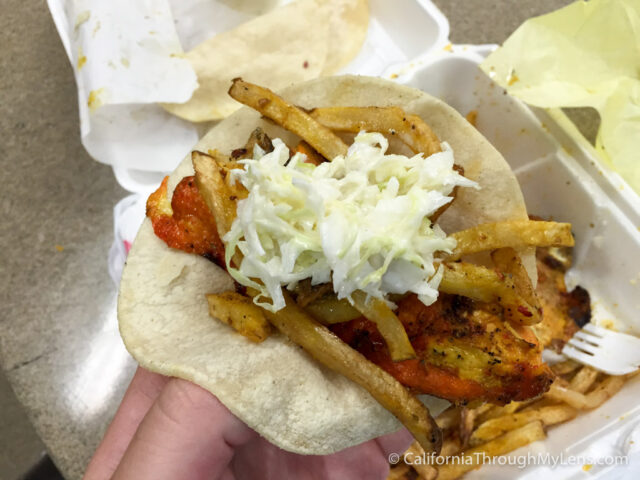 I ended up making tacos by putting the chicken, fries, and coleslaw into the tortillas. I wish I could say I didn't eat all of this, but I did. Dino's Chicken was that good. Add to that the fact that my total bill was around $7, and you have a pretty perfect spot. Do make sure to check it out for yourself and let me know what you think in the comments.