Mt Whitney Portal Store: A Hikers Paradise
Last weekend we had the opportunity to travel up to Lone Pine and hike Mt. Whitney. While preparing for that epic hike, we spent a couple of nights camping to let our bodies acclimate. One of those nights was spent at the Whitney Portal, where the awesome Mt Whitney Portal Store resides. This post is simply to show my appreciation for how excellent the food, people and products are at the Whitney Portal Store while letting others know what they have in store for them before they get there.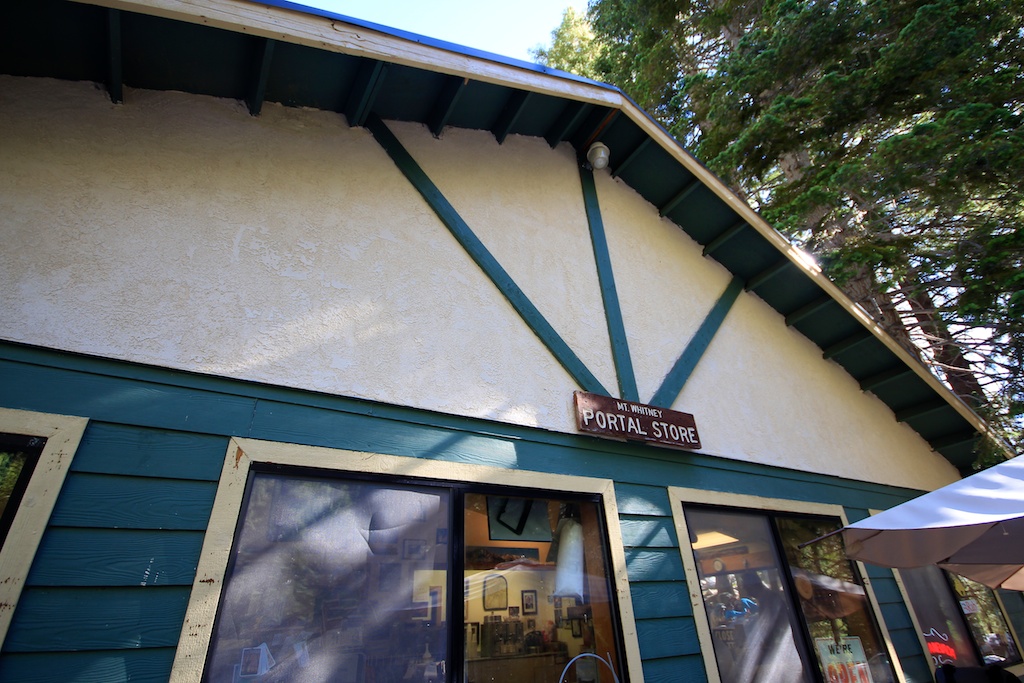 Breakfast (Pancakes Bigger Then You Have Ever Seen)
On the day of our hike, we decided to get a nice carb-filled meal before we set out on the mountain. Having heard stories of how big their pancakes were, my group of three decided to split the meal that included one pancake, 3 eggs and 5 pieces of bacon, all for $8.95 (as of 2012). Now even with three people, we were not able to finish this entire meal. The pancake itself had to be brought out on two plates, and you can see the size based on my friend Zac's hand below. It was the largest pancake I have ever seen.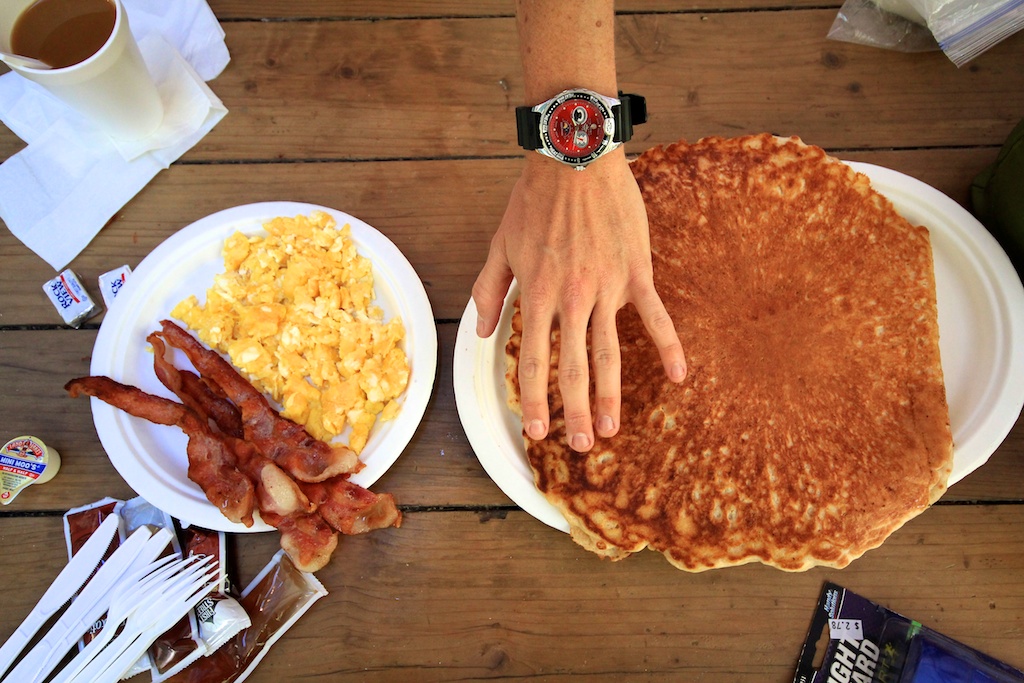 Not only was the pancake big, but it was also delicious. The chef told me that he has to make the batter individually for each pancake since they use so much. Also, he said he puts in vanilla and cinnamon in it, and the cinnamon was a great addition that you could taste. We were all huge fans of this meal and couldn't believe how much food we got for $8.95.
Dinner (Burgers and Beer)
Not to be outdone by the amazing breakfast, the Portal Store also has six different burgers ranging from chicken and beef to veggie burgers and BLT's. Their selection of beer is what initially caught my eye though. They stock three different kinds of beer from Stone Brewing Company, one of my personal favorites in Southern California. When I finished summiting Mt Whitney, my next checkpoint was making it down to the Portal Store so I could have a burger and a beer.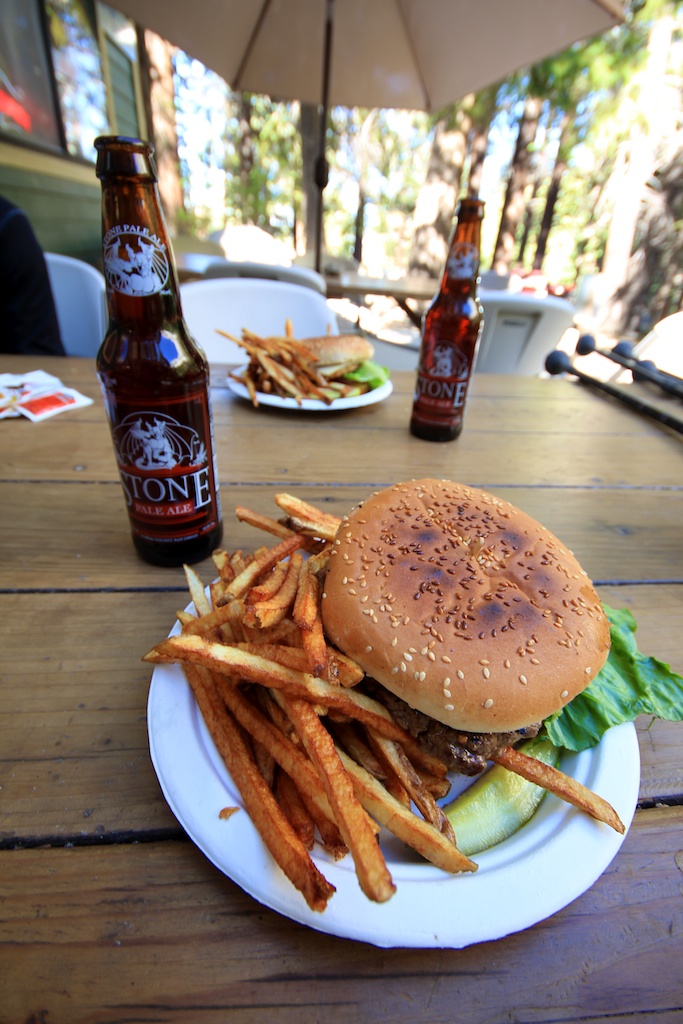 I, of course, got the burger and it was great. Zac decided on the chicken sandwich that he also enjoyed; while Amie had the veggie burger that she liked as well. Dinner was a lot more expensive than breakfast with a burger and fries running around $9 and the beer around $4, but to have this kind of meal 50 feet from the Mt Whitney trail exit, it is priceless.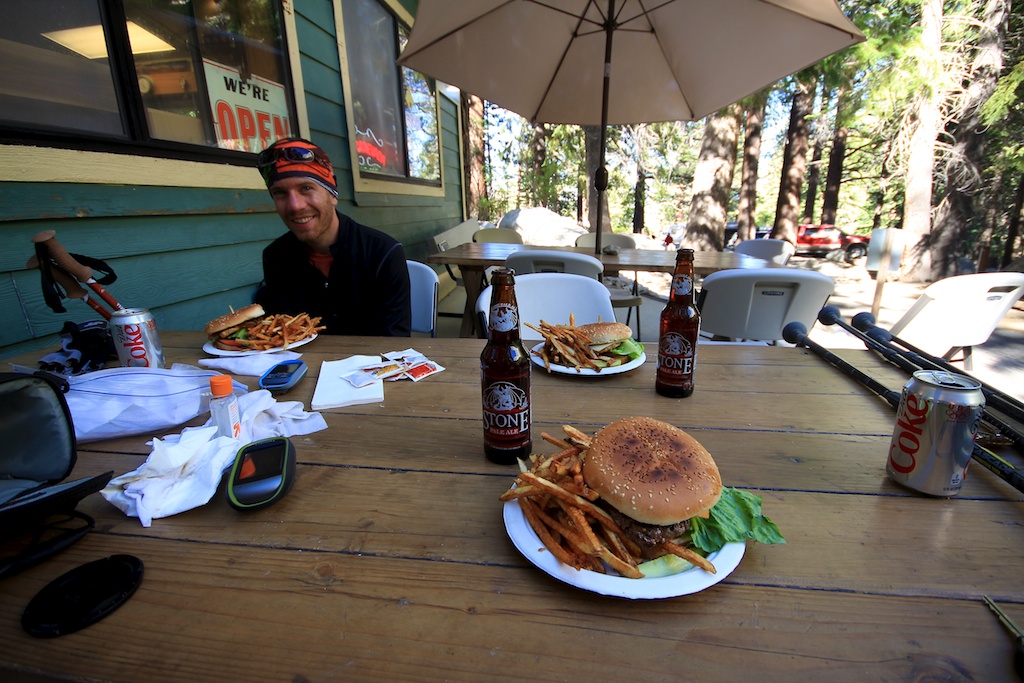 The Store
After all this talk of food, you may think that the store doesn't have much to offer, but that is false as well. The store is an excellent resource for the hiker with everything you could have forgotten, all at nonexorbitant prices.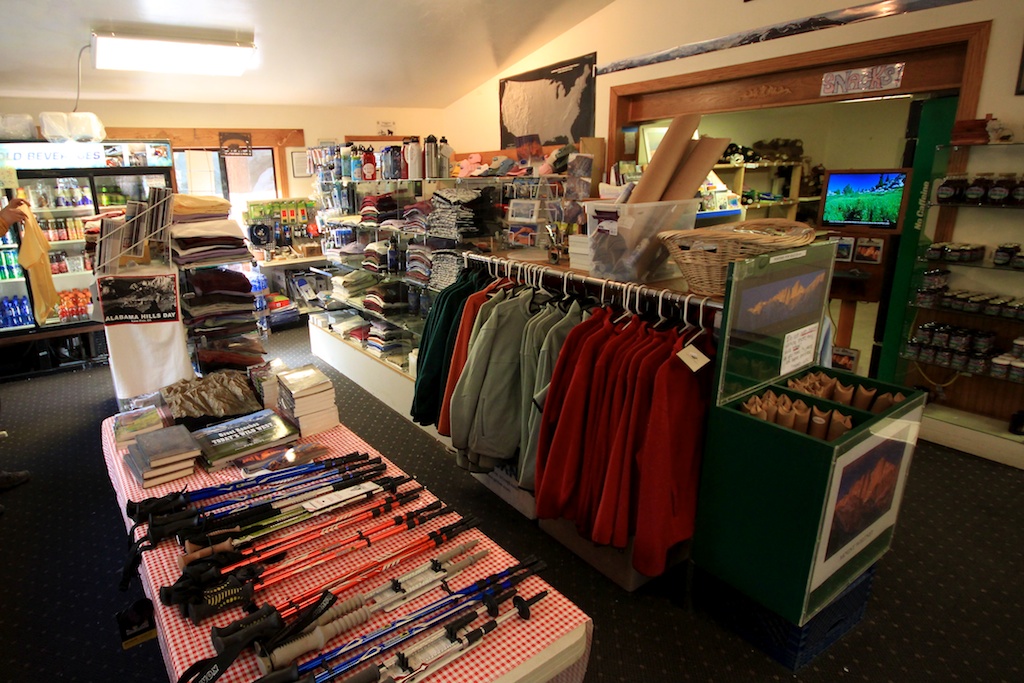 Their products range from microspikes to deodorant and everything in between. I was surprised by how well everything was priced also. Typically places like this try to rip you off, but this was not the case here. They have a great section of rentals as well if you forget your bear box or backpack.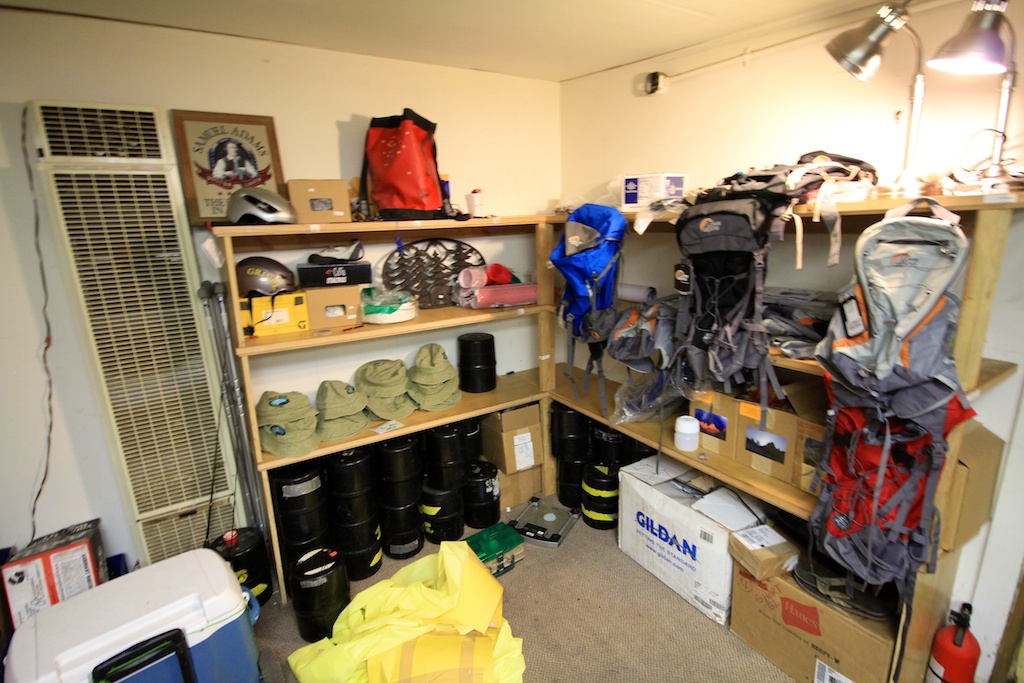 Lastly, when you come down from completing your Mt Whitney summit, they have a wide range of souvenirs you can take home. Amie gravitated to an "I climbed Mt Whitney" shirt, Zac to a magnet, and a map, and I myself picked up a couple of pins of the survey marker for my backpack. They also have the traditional stuff like picture frames and stickers.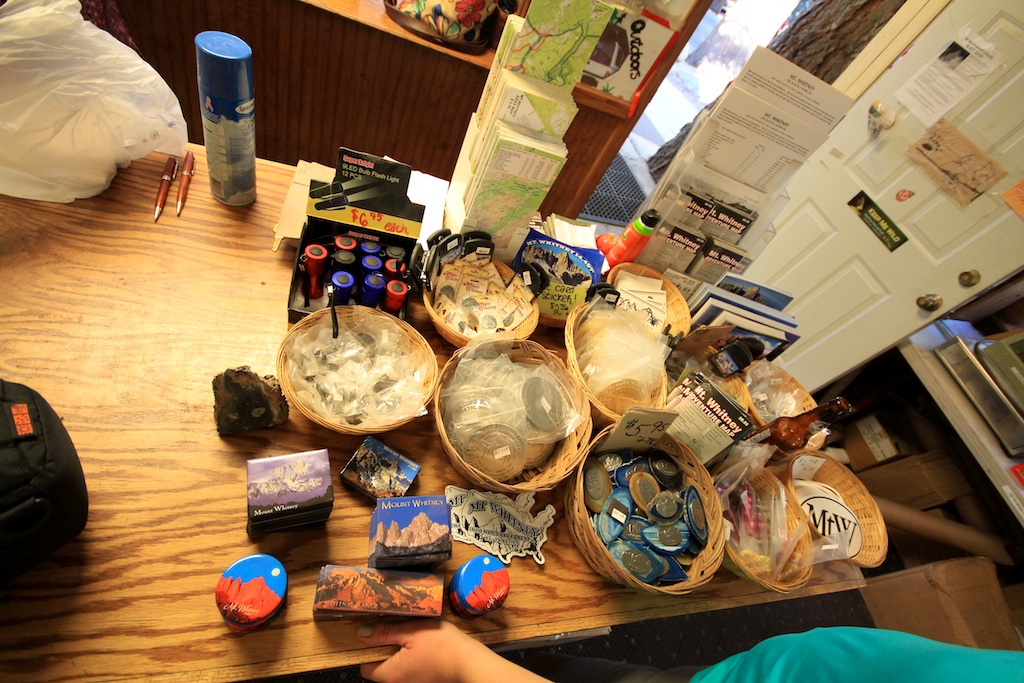 All in all, the Whitney Portal Store is a diamond in the rough. It is one of those places that has good food, cheap souvenirs, hiking supplies, and friendly workers. Anyways, I love this store, and it is a great stop on your trip up Mt Whitney.